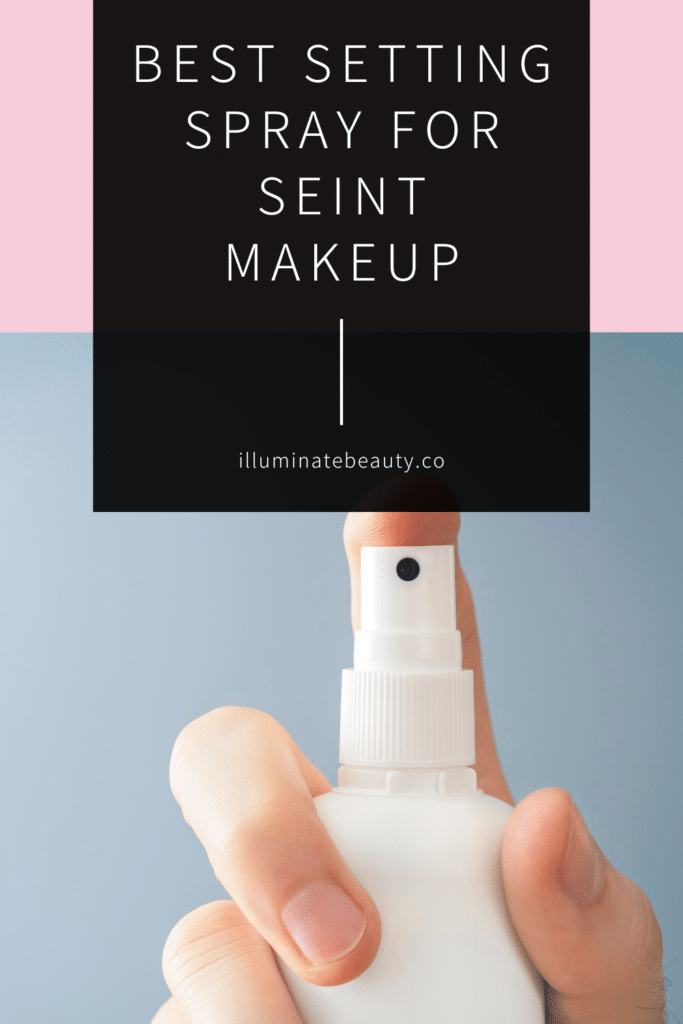 If you have trouble with your makeup staying all day, then you will definitely want to use a setting spray! Here is the best setting spray for Seint makeup so you love the way you look ALL DAY!
What is Setting Spray Used For?
Setting Spray is like hairspray for your face! It works great at keeping the shine at bay and helping your makeup stay all day.
How to Use Setting Spray
There are a few different ways you can apply setting spray:
You can apply the setting spray before or after applying the powder.
You can directly spray the setting spray on your face and let it airdry.
You can spray a makeup sponge and then pat it on your face.
There's no wrong or right way. Play around to see what works best for you!
The Best Setting Spray Options
Here are the best tried and true setting spray options that work well with Seint makeup:
Airbrush Flawless Setting Spray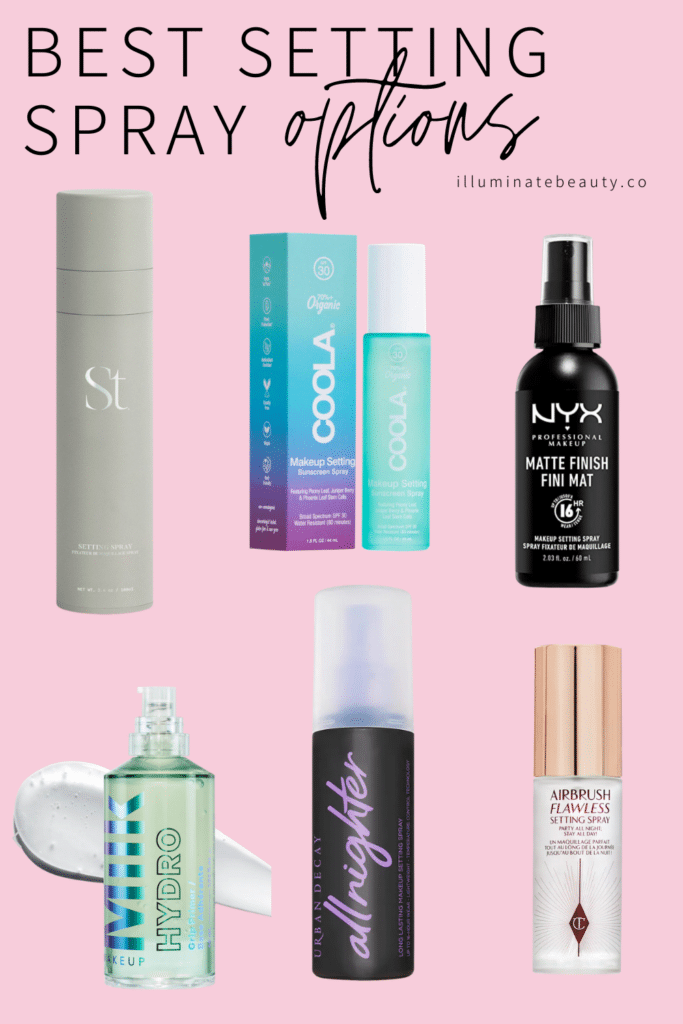 Other Ways to Set Your Makeup
Besides using a setting spray, you can also use a powder to set your makeup. If you prefer a matte finish, then this is a great option for you! There are a few ways you can apply powder:
You can use a fluffy makeup brush and add a light dusting all over your face. The Blush + Bronzer Brush is great for this.
You can use a dense makeup brush like the Powder Brush and press the powder on the parts of your face that you get the oiliest.
You can apply a ton (and I mean a TON!) of powder on your face and let it "bake" and soak in the excess oil. Let it sit for several minutes and then take a fluffy brush and dust off the excess powder.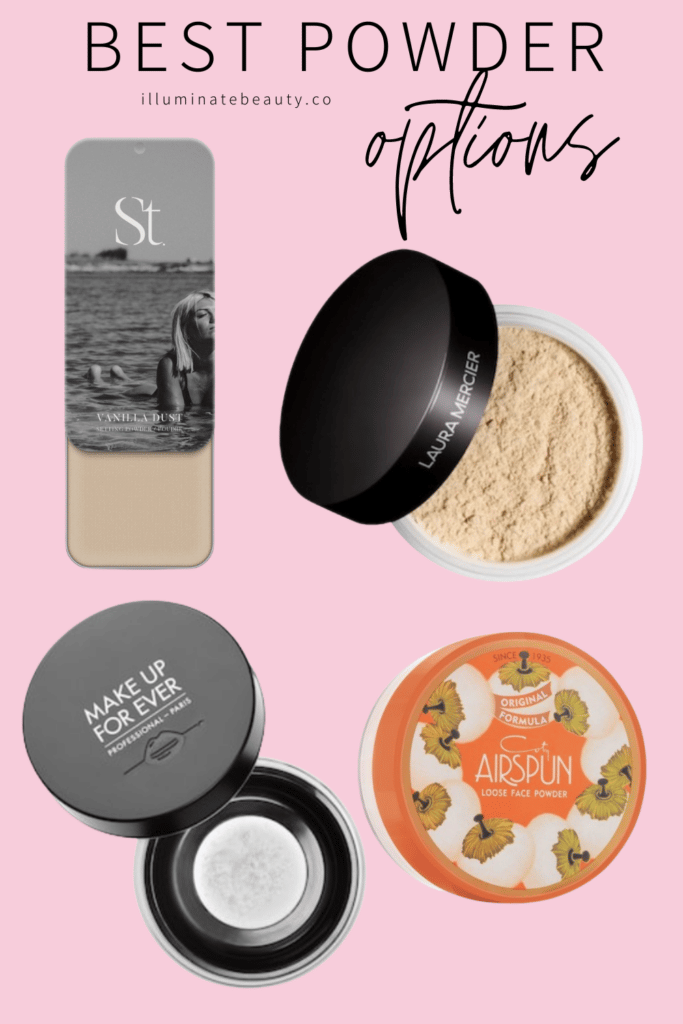 If you're going to go through the effort to look pretty, you want it to last all day! Hopefully this best setting spray for Seint makeup guide will help you feel and look great all day long!

Here are other blogposts you might enjoy:
How to Color Match Yourself with Seint Makeup
Best Sunscreen for Seint Makeup
Best Moisturizer for Seint Makeup
Eyeshadow Tips for Hooded Eyes

*This post contains affiliate links. If you choose to purchase an item featured in this post, I get a small portion from the sale. Thank you! It does not affect you at all.