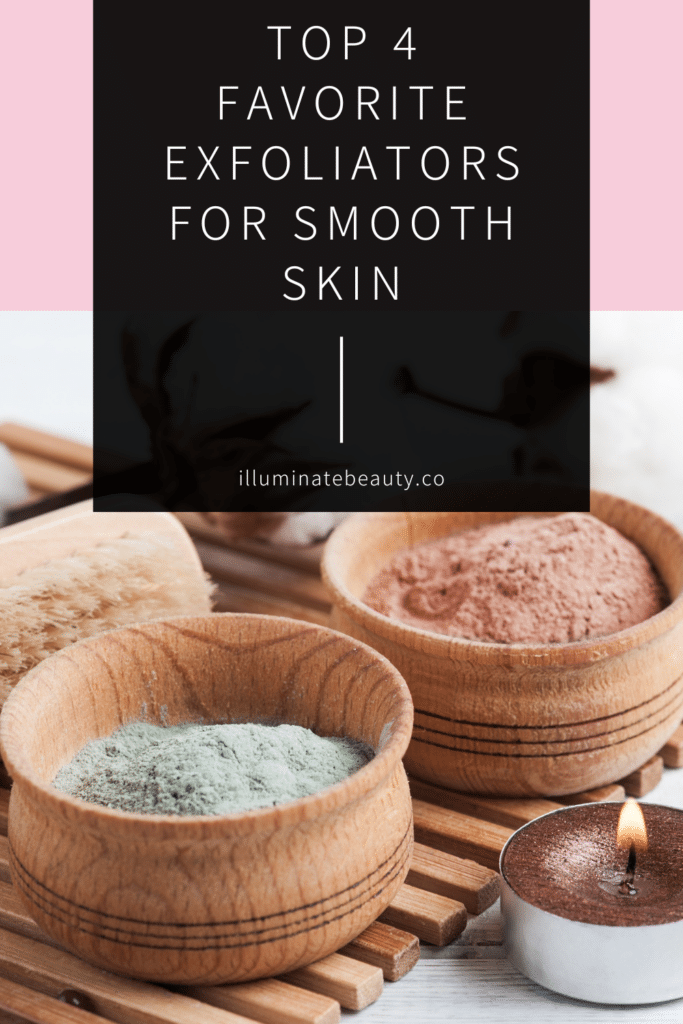 If you want smooth skin, the key is a great exfoliator! Here are my top 4 favorite exfoliators for smooth skin that you will love!!
What does exfoliating do?
First off, what is exfoliating and what does it do? Over time, our skin collects buildup from skin care or makeup products, outdoor elements, or dead skin cells. It's great to wash your face daily, but to truly get rid of the buildup, you must also use an exfoliator to scrub the layer off to achieve smooth skin.
I like to think of our face as a windshield on the car. Days and weeks after you wash your car, your windshield gets a film or layer of grim on it. Unless you wash it and scrub it, it continues to build up. Same thing happens to our face. If we don't wash it and scrub it, it will have a layer of grim built up on it.
Skin Exfoliating Tips
Here are a few skin exfoliating tips so you get the healthiest and smoothest skin possible:
Avoid using harsh and abrasive exfoliators. A good example of this is an apricot scrub. The granules are too big and tough and may leave your skin smoother but it will also scratch it in the process. Those tiny scratches can become infected and cause blemishes and breakouts. Harsh exfoliators end up doing more harm than good.
For most exfoliators, only use 1-3 times a week. Exfoliating too often will irritate the skin.
Don't just rely on exfoliation for smooth skin. Also cleanse, tone, and moisturize daily to have happy and healthy skin!
Top 4 Favorite Exfoliators
There are a ton of exfoliators on the market. Some are great and some aren't so great. Here are my top 4 tried and true exfoliators that I use and love:
An honorable mention that I have not used but I have a lot of friends that use it and love it is Cure exfoliator. This one is a stronger exfoliator so it's best to use it less often.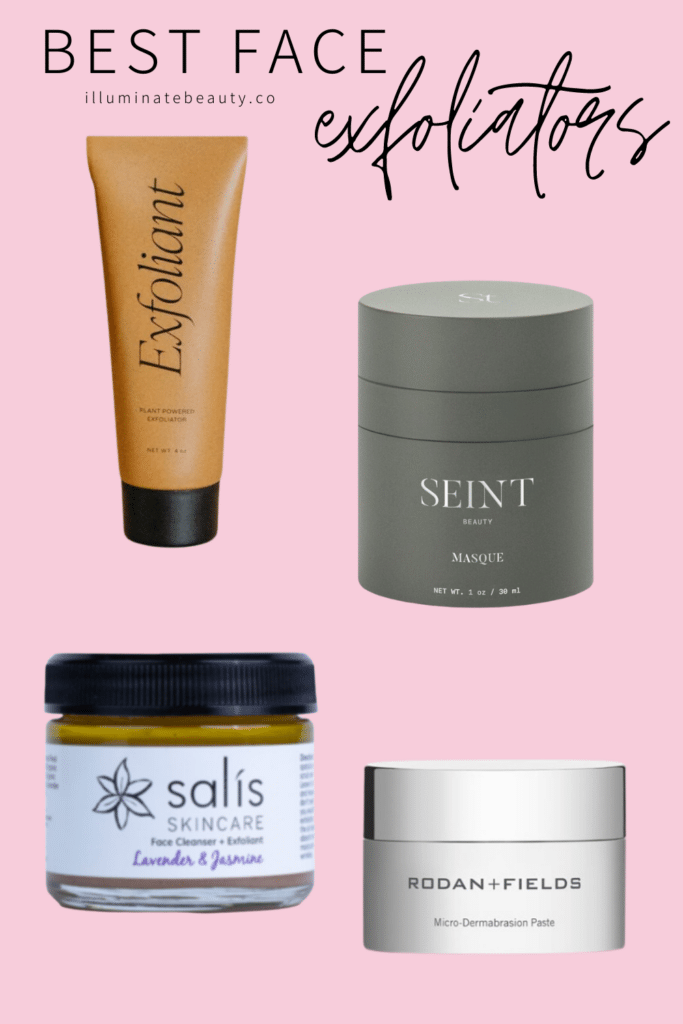 Take extra care of your skin and it will glow! Try out these top 4 favorite exfoliators for smooth skin and see which one you like best! Love the skin you're in =)

Here are other blogposts you might enjoy:
How to Clean Your Makeup Brushes
How to Avoid Under Eye Creasing
How to Color Match Yourself with Seint Makeup
Eyeshadow Tips for Hooded Eyes

*This post contains affiliate links. If you choose to purchase an item featured in this post, I get a small portion from the sale. Thank you! It does not affect you at all.