When I think of spring, I think of a fresh new start. I think of pretty colors of pinks and a palette of pastels. Colors that bring out your femininity! With the changing of a new season, it's time to freshen up your makeup look. You don't have to do a complete overhaul, but just switch out a few colors to get a new look. Here's some must have makeup for spring that will give you just that!
Must Have Eyeshadows for Spring
An easy way to change up your look is to use a few new eyeshadow colors. Add some new shades into your palette and you'll look and feel fresh! You can shop all the eyeshadows HERE!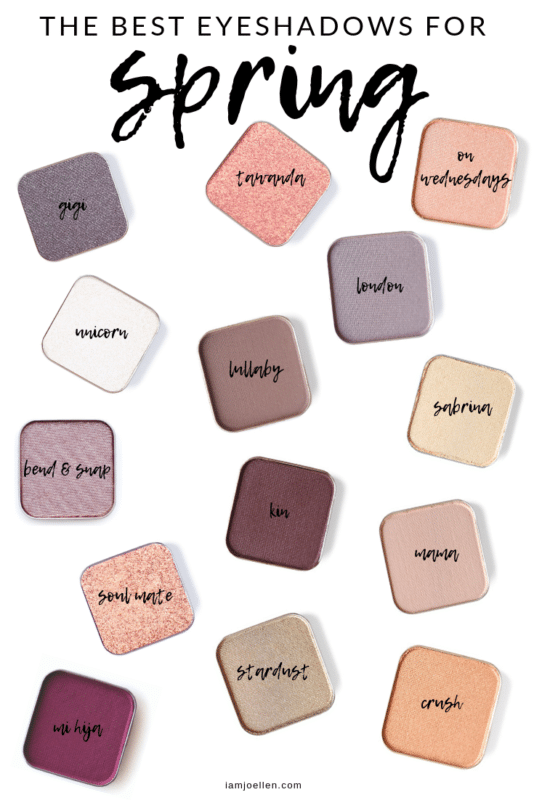 Must Have Blushes for Spring I think we sometimes get stuck in a makeup rut. We reach for the same products day in and day out and forget to think utside the box! And an easy way to change things up is to try a new blush color. Add just a little bit of cream blush to the apples of your cheeks and blend it to beautifully bring some flush to those cheeks.
Any of these blushes are perfect for spring. Petal, Baby Watermelon, Pink Grapefruit, Dahlia, Hollywood, Ruby, Bare, Desert Sunset. You can shop them HERE! And bonus, they double as blush and lip color!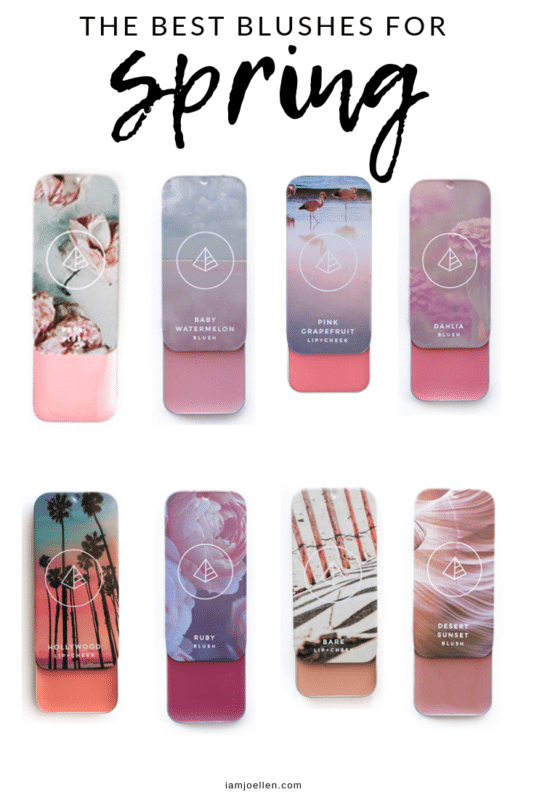 Must Have Lipsticks for Spring A good spring lip is light, fresh, and airy. Whether you want to go for a bright color, light pink, or nude, you will look beautiful! These are some great options to refresh your look: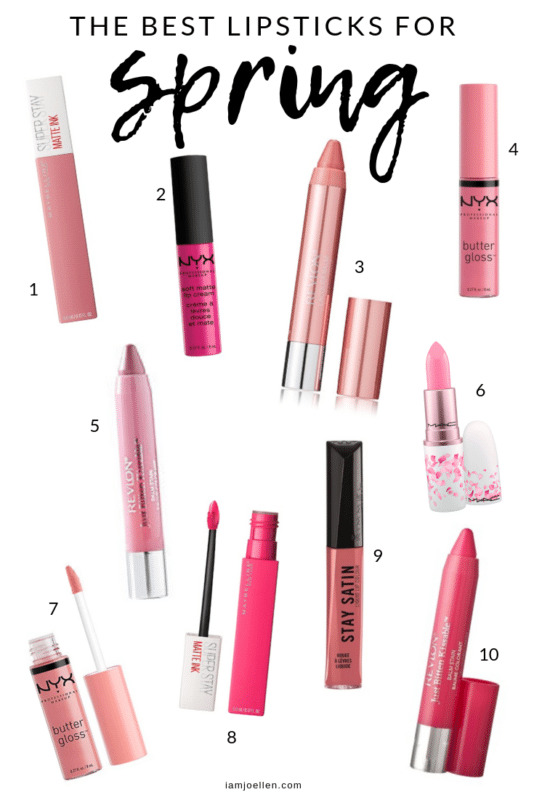 1 | 2 | 3 | 4 | 5 | 6 | 7 | 8 | 9 | 10
Other Must Haves
Here are a few other ways to freshen up your spring makeup look:
Bronzer– After a long cold winter, what your skin needs is some sun! But instead of getting it damaged by the harsh rays, reach for some bronzer to achieve that sun-kissed glow. My personal fave is the Bella Crème Bronzer…it is the best!! It goes on with a breeze with the B Squared Bronzer and Blush Brush. Apply it onto the areas of the face where the sun natural hits (cheeks, cheekbones, forehead, nose, and chin). You can save money when you buy them as a bundle HERE.
Illuminator– Add a beautiful glow to your skin after the harsh winter with illuminator! You can get a nice subtle glow with Angel cream illuminator. But my absolute favorite one is Photoshop powder illuminator! It adds such a pretty shimmer to your face! It's so perfect for spring!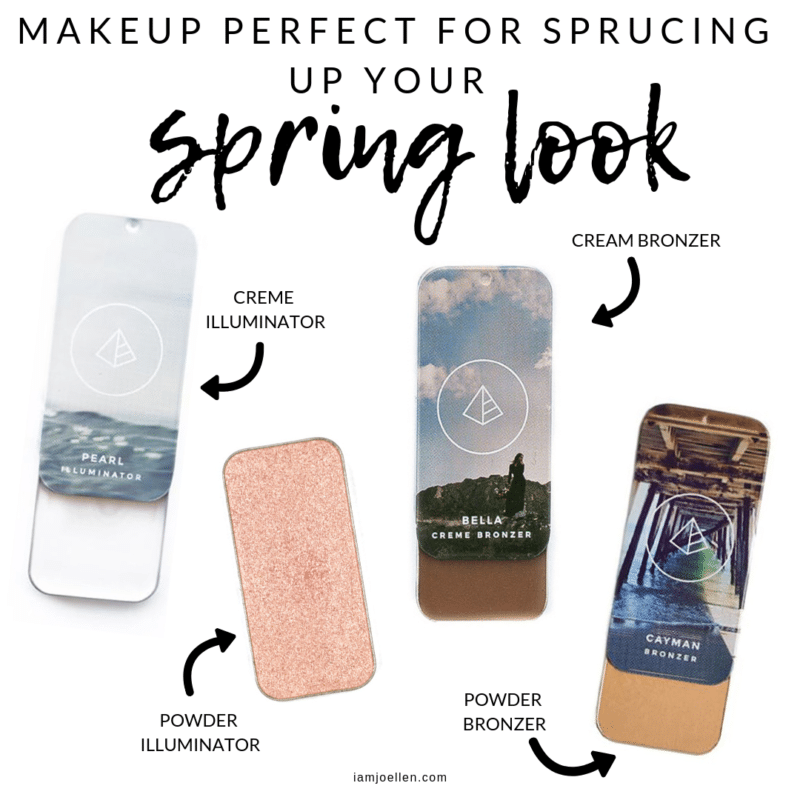 So pick out a few colors from this selection and you'll sport a pretty spring look! Freshen up your beauty routine with a few changes and you'll feel like a whole new woman!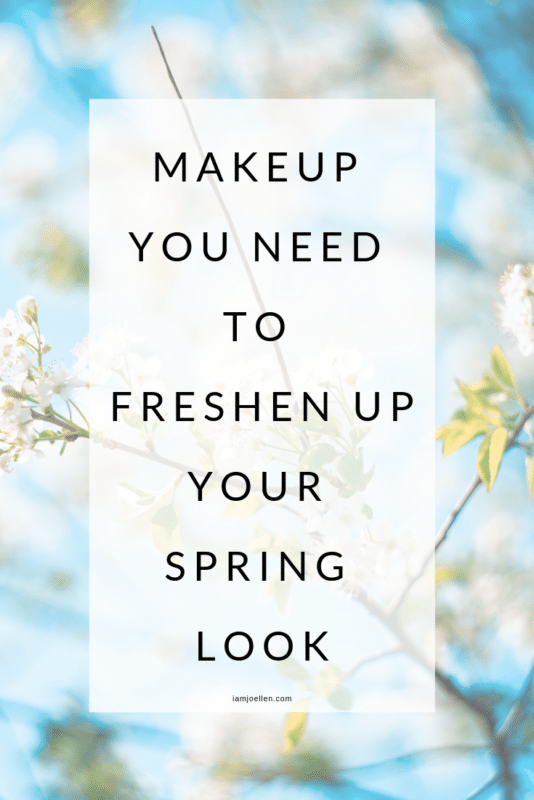 *This post contains affiliate links. If you purchase an item featured on this blogpost, I get a small portion from the sale. It doesn't affect you at all. Thanks for your support!