Traveling internationally can be so much fun! You get to explore new places, learn about new cultures, taste new food, and make new memories. But, it can also be a little tricky getting outside of your comfort zone and not having some of your everyday conveniences with you. After traveling to 17 countries, I have learned to pack a few things to help with that. Here are 5 things to travel with to make your life easier because it certainly made my life easier!
What to Pack
These 5 things can make traveling a little easier for you: Vegetable Peeler, Cutco Knife, Reusable Bags, Digestzen essential oil blend, Onguard essential oil blend.
Why to Pack Them
1. Cutco Knife: I don't think we've ever stayed in a place where they have nice sharp knives. A dull knife can be really dangerous and can get you hurt. And it's no fun having to go to the doctor when you're in a foreign country to get stitched up. So we always travel without favorite Cutco knife because it's one of the best knives around, we can easily chop up fruit and veggies, and we save money on eating in.
2. Onguard Essential Oil Blend: Again, it's no fun getting sick when you're traveling! We also always bring Onguard with us. We can put a few drops in a glass bottle of water to use as homemade sanitizer, we can use it to clean, and you can even use a drop or two on your tongue to strengthen your immune system.
3. Reusable Shopping Bags: I can't tell you how many times our shopping bags have come in handy! We love traveling with them because they take up little space and we can use them for dirty laundry, toting around our groceries when we have to walk to the market, keep our home organized and clean, and have extra bags on hand for souvenirs or food.
4. Digestzen Essential Oil Blend: It is no fun getting an upset tummy when you're traveling! Whether that's from motion sickness, something that you ate that didn't settle well, or if you get a tummy bug. We don't go anywhere without Digestzen! It soothes tummy problems so well and takes up little space! It's out fave and must have!
5. Vegetable Peeler: You have to be really careful with what you eat when traveling. If you're visiting a developing country, it's best not to eat any fruit or vegetable that hasn't been peeled or cooked. And that can be kind of tricky when you're staying at a place that doesn't have something to peel or cut with. We always travel with a good vegetable peeler so we can eat the yummy fruit and vegetables safely. There are lots of things you can travel with to make your life easier, but these are my must haves that I don't travel without!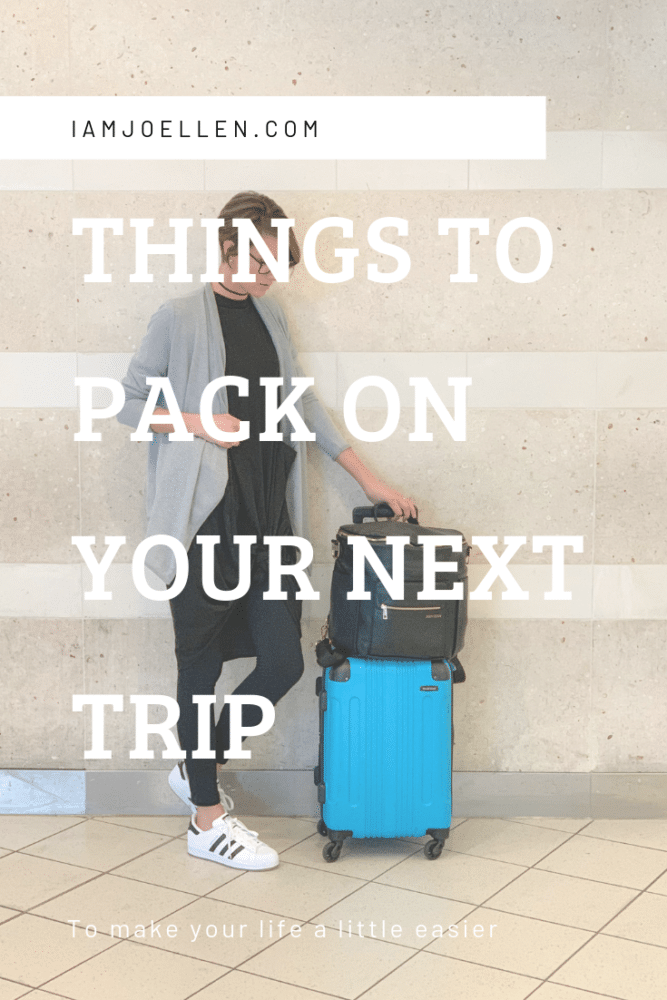 *This post contains affiliate links. If you purchase something linked on this post, I receive a small portion from the sale. Thank you! It doesn't affect you in any way though =)