Are Sarah Flint Shoes Worth It?
You may have heard of the popular designer shoes from Sarah Flint. They're gorgeous! But are Sarah Flint Shoes worth it?? Keep reading to decide for yourself….
Who is Sarah Flint?
Sarah Flint is a woman designer that specializes in creating beautiful shoes. She was tired of paying tons of money for designer shoes and pretty pumps only to have her feet kill her by the end of the evening! She set out on a mission to design shoes that weren't only gorgeous, but that were also comfortable.
It was always a dream of her to see her shoes in famous department stores. After hard work and determination, her dream came true! But, after seeing her shoes tucked away in the back corner of the store and having her shoes marked up in price, she decided there had to be a better way! So she set out to sell her shoes directly to her customers, without the wholesale markup, making designer shoes available to more women.
What's So Good About Sarah Flint Shoes?
So, what's the big deal about these shoes?? Let me break it down for you:
Sarah Flint Shoes are designed with a wider toe box
Sarah Flint Shoes have anatomical arch support
Sarah Flint Shoes are made with extra padding
Sarah Flint heels have a steel rod stiletto for durable wear
Sarah Flint Shoes are made with leather
Sarah Flint shoes come in quarter sizes, making it easier to find a fit that works for you
Sarah Flint Shoes come in different heel heights, allowing women to choose their comfort level
These shoes are made to last! These shoes are made with comfort in mind so you can wear them for hours a day, for years to come.
Where are Sarah Flint Shoes Made?
Sarah Flint Shoes are handmade in Italy! You won't find cheaply made shoes amongst her collection. They are all made in small factories in Italy, by hand! From Milano to the Amalfi Coast, these shoes are made with love and history.
How Much Do Sarah Flint Shoes Cost?
Sarah Flint Shoes range from $295-$755.
Sarah Flint Customer Service
Sarah Flint has amazing customer service! They offer free shipping and free returns and exchanges on shoes. Every time I've gotten a pair, I have them in my hands within a week. A few times I've needed to exchange for a different size and the exchange process is super quick and easy.
They also provide one on one help with a shoe expert to make sure you have the right fit.
The entire Sarah Flint Brand is beautiful! They pay attention to all the details. The packaging is gorgeous! Every pair of shoes comes in a bright blue box, tied with a satin ribbon, packed with stamped tissue paper, and a shoe bag for each shoe. The Sarah Flint unboxing process is a treat! You feel like a queen opening them!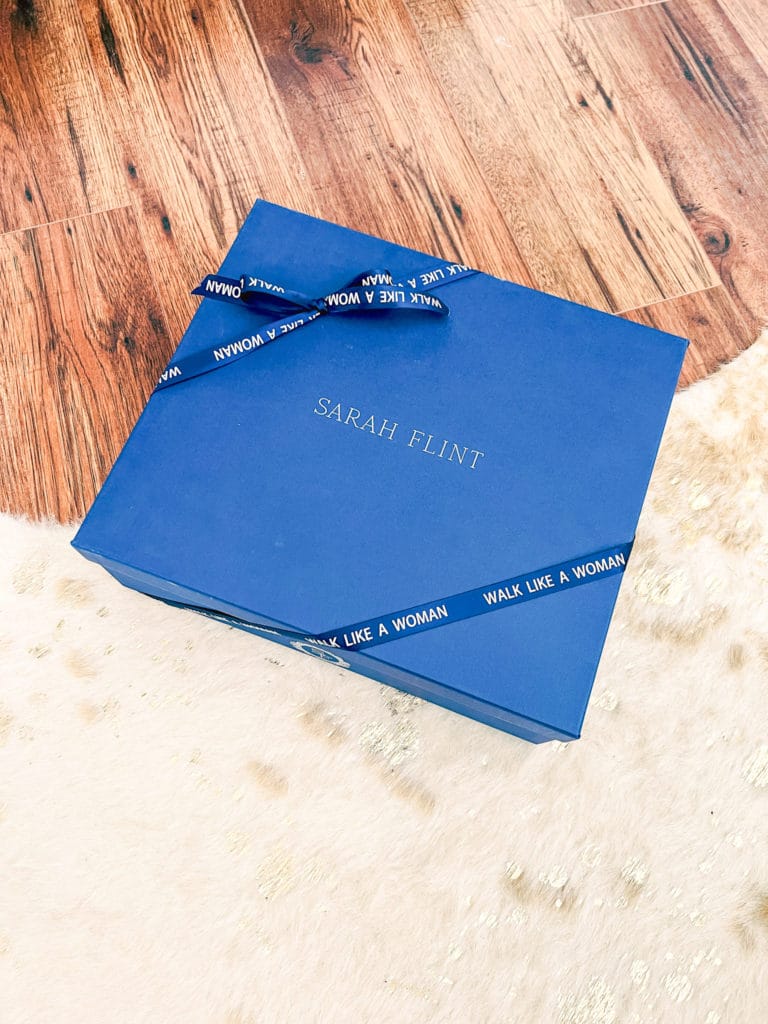 Are Sarah Flint Shoes Worth It?
So, are Sarah Flint Shoes worth it? They are definitely pricey. If you're looking for a bargain, then these shoes are not for you. But, if you're looking for shoes that are comfortable, gorgeous, versatile, and that will last for years, then you will love them! You get designer shoes for a fraction of the cost. If you prefer investing in high quality pieces in your closet, then these are shoes that you will be able to dress up or dress down for many years!
I believe in the cost per wear ratio. I would much rather save up to buy fewer and better things and wear them to death than buy a bunch of inexpensive clothes and shoes that only last a few wears. If you believe in this too, then check out these shoes!
Is There a Sarah Flint Discount Code?
Sarah Flint Shoes are definitely an investment! To help with the cost of your first purchase, I have a discount for you! You can save 15% on Sarah Flint shoes with this Sarah Flint discount code at checkout: SARAHFLINT-CCJOELLEN1
My Personal Favorite Sarah Flint Shoes
I have a quite a collection of Sarah Flint Shoes! I've carefully selected styles that I know I will wear for years, in lots of different ways. My very favorite Sarah Flint Shoes are: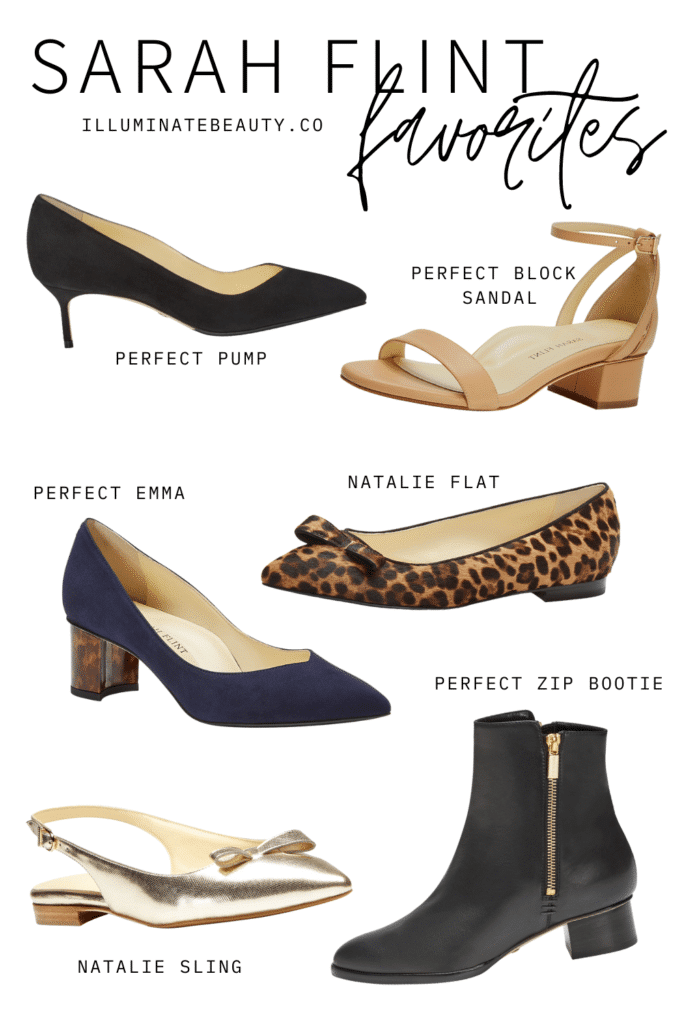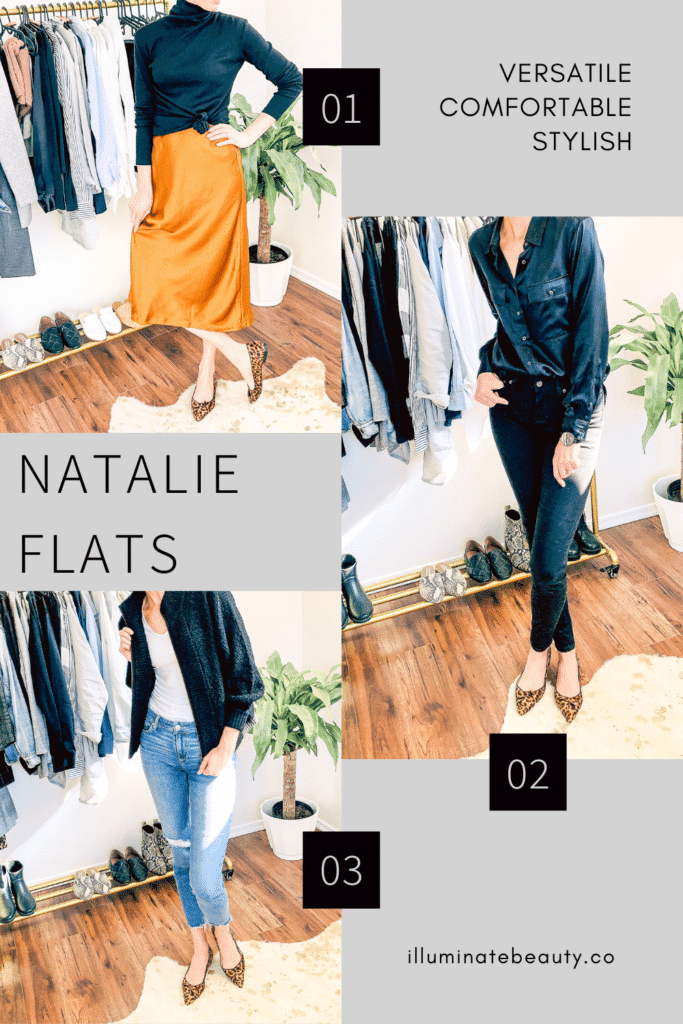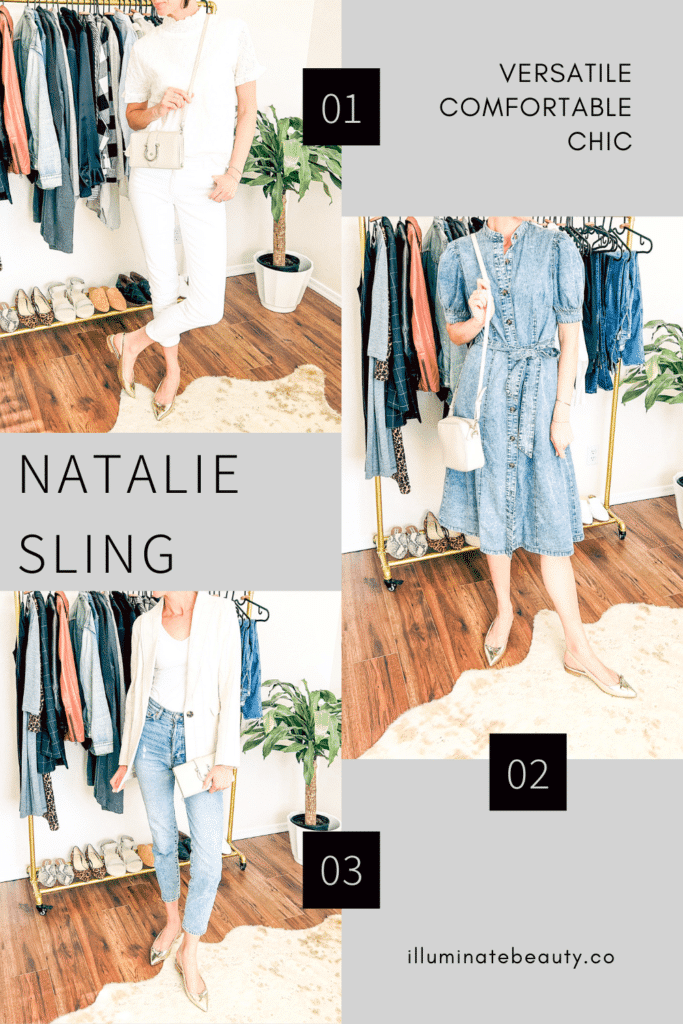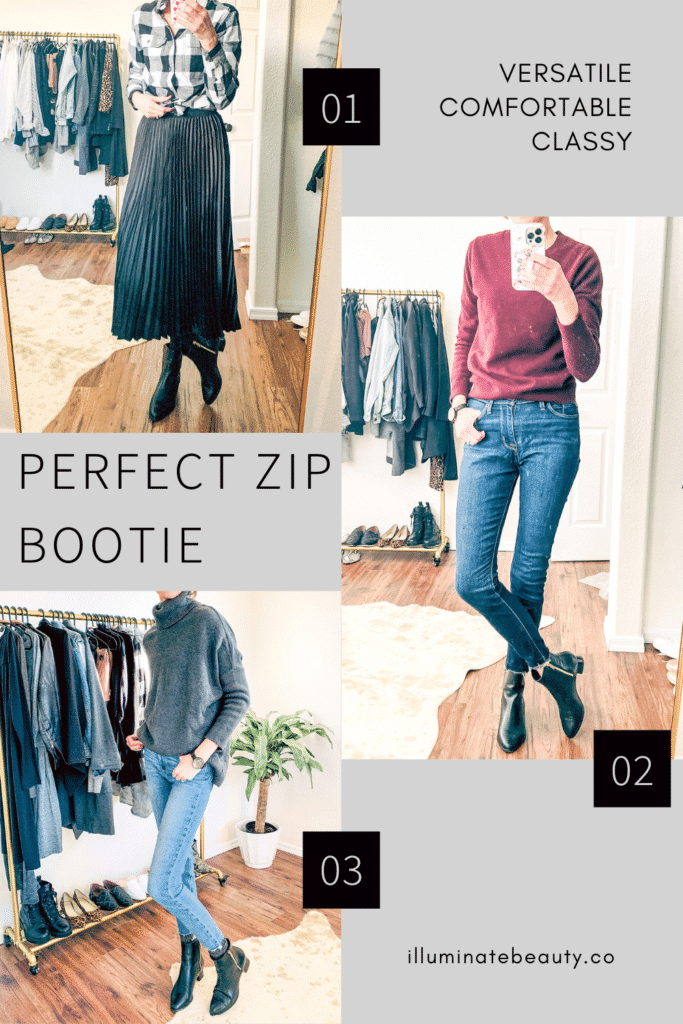 If you want to see more examples of Sarah Flint Shoes and hear more about the brand, then watch this Sarah Flint live I did with my friend Maria.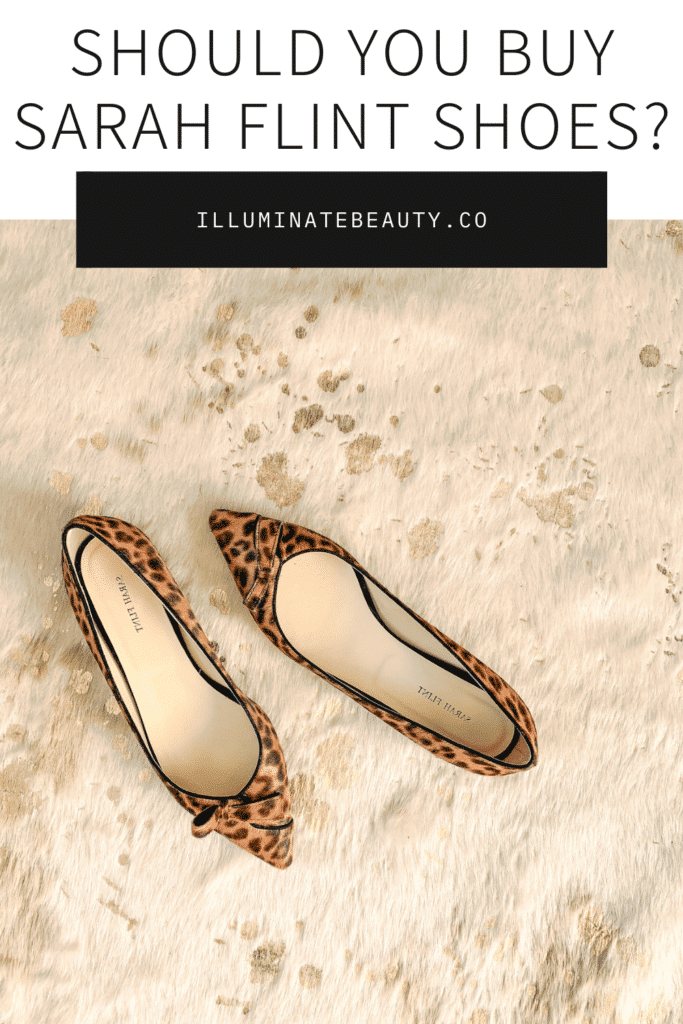 *This post contains affiliate links. If you choose to purchase an item featured in this post, I get a small portion from the sale. Thank you! It does not affect you at all.