The Best Seint Makeup for Spring
With a new season, it's always a great idea to add a few colors into your makeup routine to freshen up a look. There's no need to get a ton of new makeup products…just pick a few new colors and you'll be able to stay on top of the trends! Here is the best Seint makeup for spring that you can incorporate into your makeup routine….
Customizable Compact
The amazing thing about Seint makeup is that you can customize your compact to exactly how you want it. You can mix and match your foundations (highlight, contour, blush, and illuminators) and your eyeshadow singles. You can switch them around, you can replace, and update. So, why not create a perfect little spring compact that will keep you looking extra fresh and pretty this season?!
Lip & Cheek Colors for Spring
When I think of spring, I think of a new beginning! Flowers, blossoms, a fresh start. The colors you want to be wearing on your cheeks for blush and on your lips for lipstick are light and bright colors. You want light pinks, bright pinks, and peachy hues. Tuck your dark and dramatic winter colors away and bring out your light and airy colors. These are great Lip & Cheek color options:
Hollywood: the prettiest shimmery pink that you will love!
Summer Love: a soft and subtle pink cheek with a bit of gloss finish.
Frenchie: the perfect peachy color!
Baby Watermelon: Say hello to the perfect bright pink that looks good on any complexion!

Eyeshadow Colors for Spring
Just as with your lip & cheek colors, you want light and pretty colors for your eyeshadows. Say goodbye to your dark browns and hello to shimmers and pretty shades. Here are some great options for your eyeshadow looks: (you can shop the eyeshadows HERE)
These are the best Seint makeup for spring that you can put in your compact! So, invest in just a few new shades to give you a completely fresh new look! If you have questions about what colors would look good with your eye, hair, and skin coloring, just email me HERE. I'm happy to help! You can see more spring makeup ideas HERE.

Sun-Kissed Glow 
Along with updating your lip, cheek, and eyeshadow colors for spring, you can get that sun-kissed glow with bronzer! Most bronzers on the market leave you looking orange….and that's not a pretty look! But Bella Crème Bronzer is such a great brown that gives you a natural looking bronzed look. It leaves you looking like you spend hours in the sun, whether you did or not….nobody will know!
To apply bronzer, apply it on the highest parts of your face where the sun would naturally hit. Apply it to your forehead, cheekbones, nose, and chin. Give your face a light dusting of it and you will love the added color it gives you!
The best brush to apply the cream bronzer is the Blush/Bronzer Brush. When you buy it as a bundle, you save money! You can find it HERE.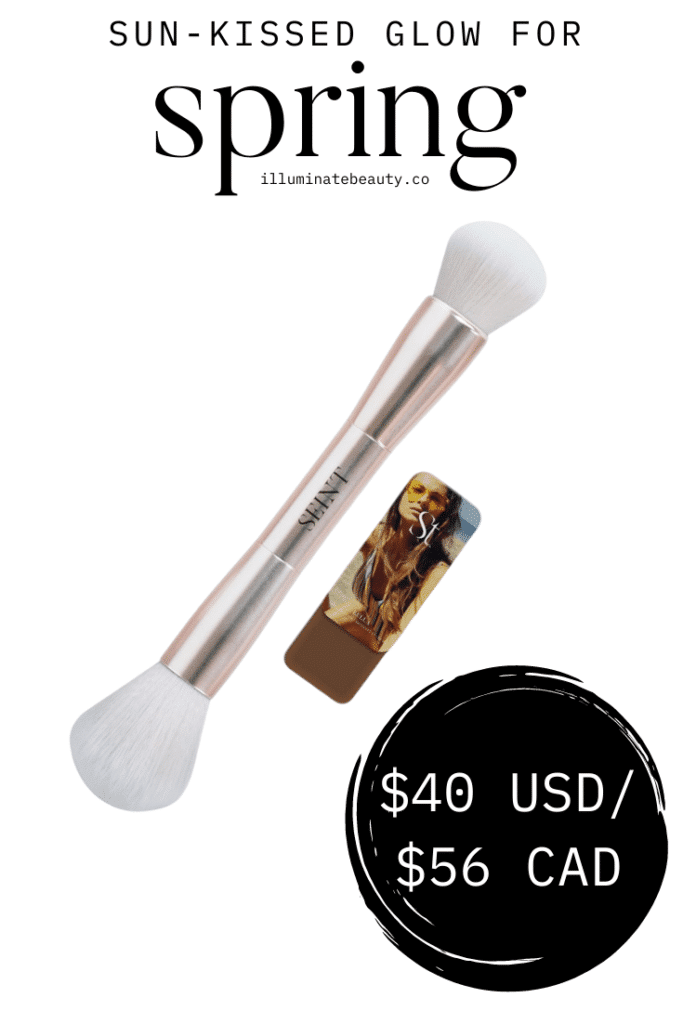 Pretty Shimmer
Adding a pretty shimmer and glow to your face is also another great way to update your spring look! Who doesn't want to glow like a Greek goddess??? Invest in a beautiful illuminator to add that pretty shimmer to your face. If you want a subtle shimmer, then use a cream illuminator. If you want a little more pop, then use a powder illuminator.
Apply the illuminator on the tops of your cheekbones, the bow of your lip, the tip of your nose, and under your brow. You will love how it makes you glisten!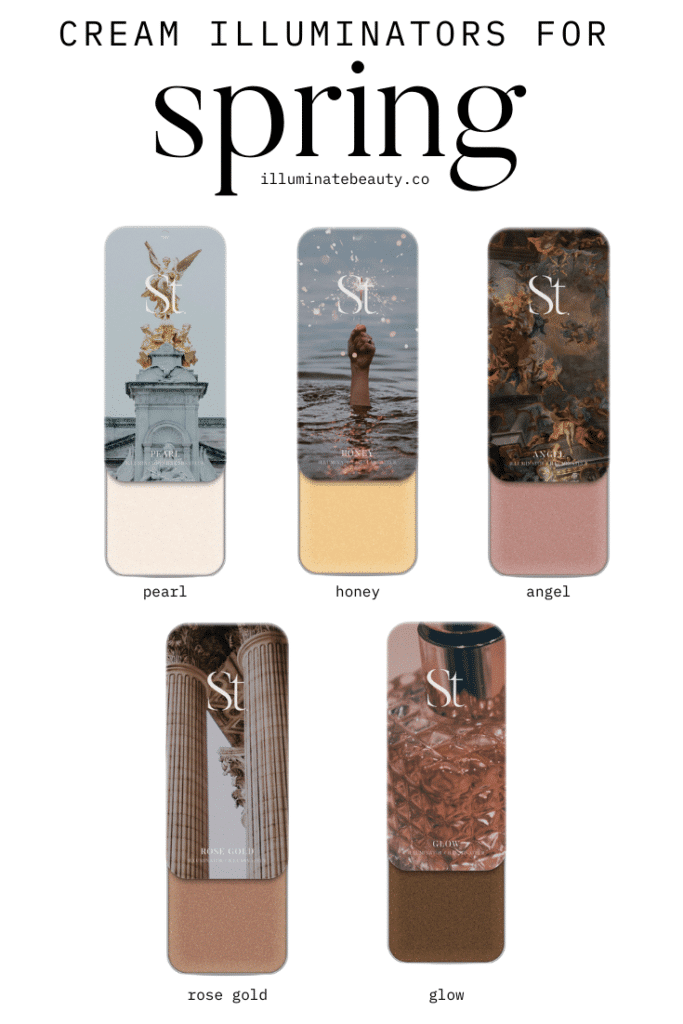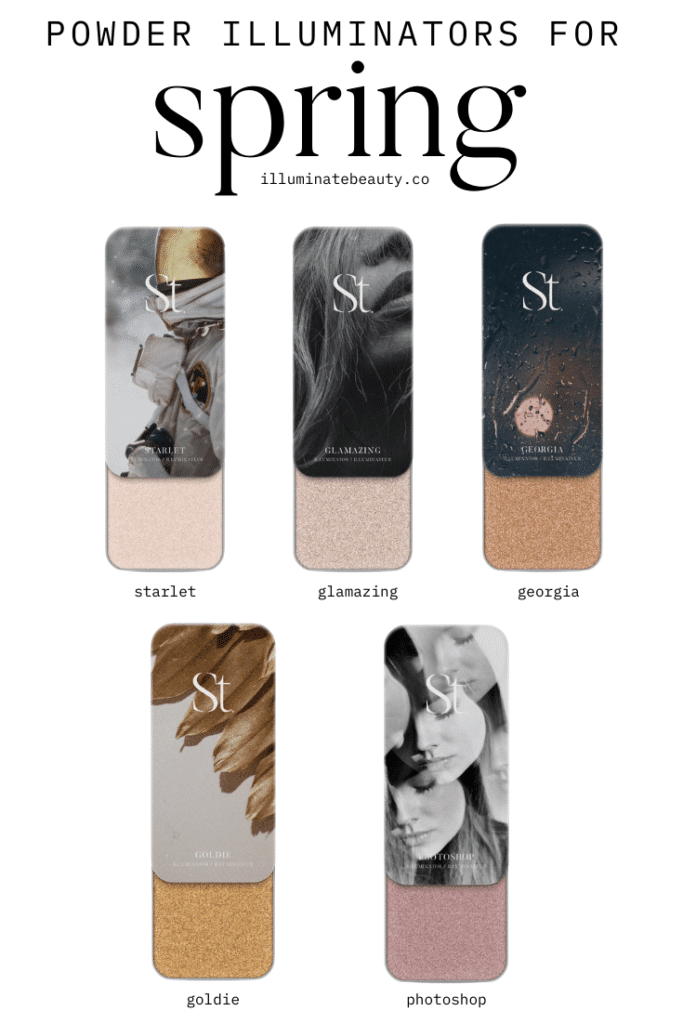 Invest in a few new Seint makeup for spring and you will love how it freshens up your look without adding more clutter to your makeup bag. Having a custom compact of your perfect colors is so fun!
If you need help finding what colors will look great on you, then fill out my quick makeup form so I can give you personalized recommendations.