Cream Makeup for Dry Skin
There are lots of different kinds of makeup on the market: powder, liquid, mineral, cream. So many options that you get decision fatigue trying to decide what will be best for you and your skin! I've personally tried them all. They all have their pros and cons but I like cream makeup the best! It's the easiest to apply, most naturally looking on the skin, and most flattering. Yes please! But what if you have oily skin…can cream makeup work for you? Here are some tips to get cream makeup for dry skin to work and last all day!
The Benefit of Cream Makeup
Why is cream makeup the best? Cream makeup doesn't sit on your face as a thick layer but rather melts into your face creating a second skin appearance. Most women want to look beautiful without looking too fake. And cream makeup gives you that coverage that you want without making it look like you have a ton of makeup caked onto your face! We want to enhance our beauty, not completely cover it up!
Cream makeup is wonderful on all ages! From teens to twenties, thirties to forties, fifties to sixties, and beyond! It can be worn as light coverage, medium coverage, or full coverage. It is extra beautiful on mature skin because it moves with the fine lines and wrinkles instead of sitting heavily on the surface accentuating the aging.
Cream makeup is so easy to use and very forgiving! It can blend like a dream and wipe away easily. With the right tools, you can beautify your face in a matter of minutes! You can apply the cream makeup with your fingers and blend with a brush or you can use brushes to apply and blend. There are so many options and you can make whatever works best for you!
Having a cream highlight foundation, contour, blush, and illuminator will give your face dimension! Say goodbye to that flat look finish! Say hello to shape, shadow, and sculpting!
You can find my absolute favorite customizable cream makeup HERE. You can create your own custom compact of colors for exactly what you need (foundation highlight, contour, blush, illuminator, and lip color). And you can learn more about the cream makeup HERE.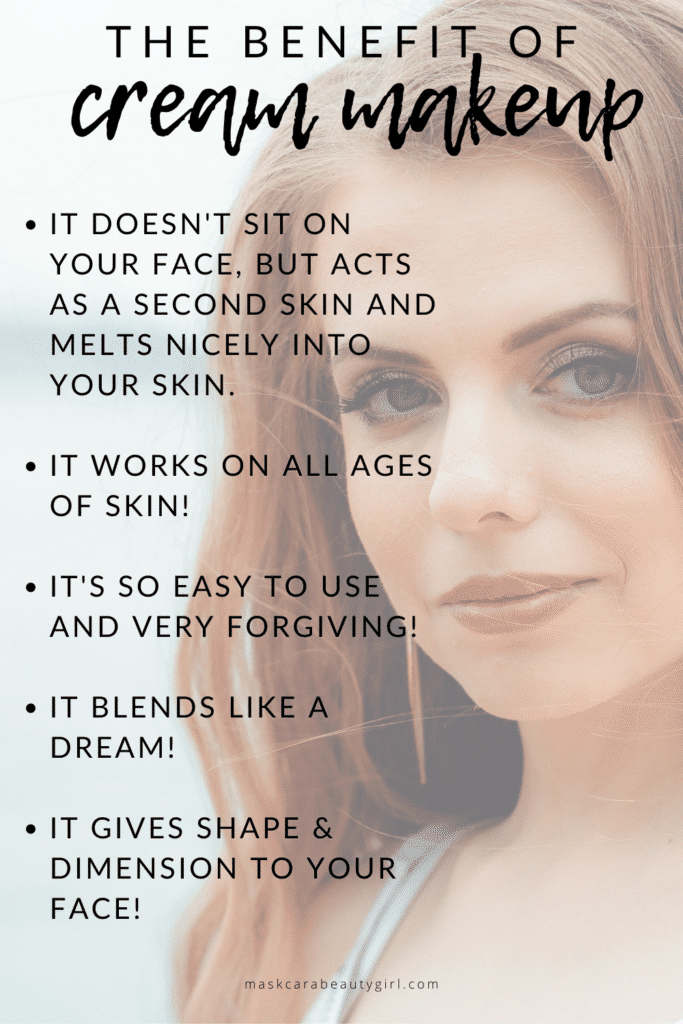 Dry Skin Makeup Tips
If you have normal skin, then cream makeup will be a dream for you! Depending on if you want a matte or dewey finish, any of these tips will help you achieve the look you want:
Sunscreen- This sunscreen HERE is a great sunscreen to apply before you put your makeup on. It gives your face a matte feel and keeps oil at bay all day!
Moisturize- With your dry skin, it's best to prep your skin with moisturizer so you don't have any flakes and texture on your skin when you apply your makeup. But, it's key to let your moisturizer sit for a few minutes to absorb into your skin. If you fail to do so, your cream makeup will slide off your face and won't stick well. My absolute favorite moisturizer is HERE.
Primer- If you want to use primer, make sure that your primer is water based so your makeup doesn't end up slipping off.
Setting Spray- Spray your face with setting before and/or after you apply your makeup. Setting spray is like hairspray formulated for your face. It will help your makeup last all day. HERE is a great option.
Try any or all those tips out to see what works best for you. It's a matter of trial and error to see what works with your specific skin type. Try a combination of them and see what you love.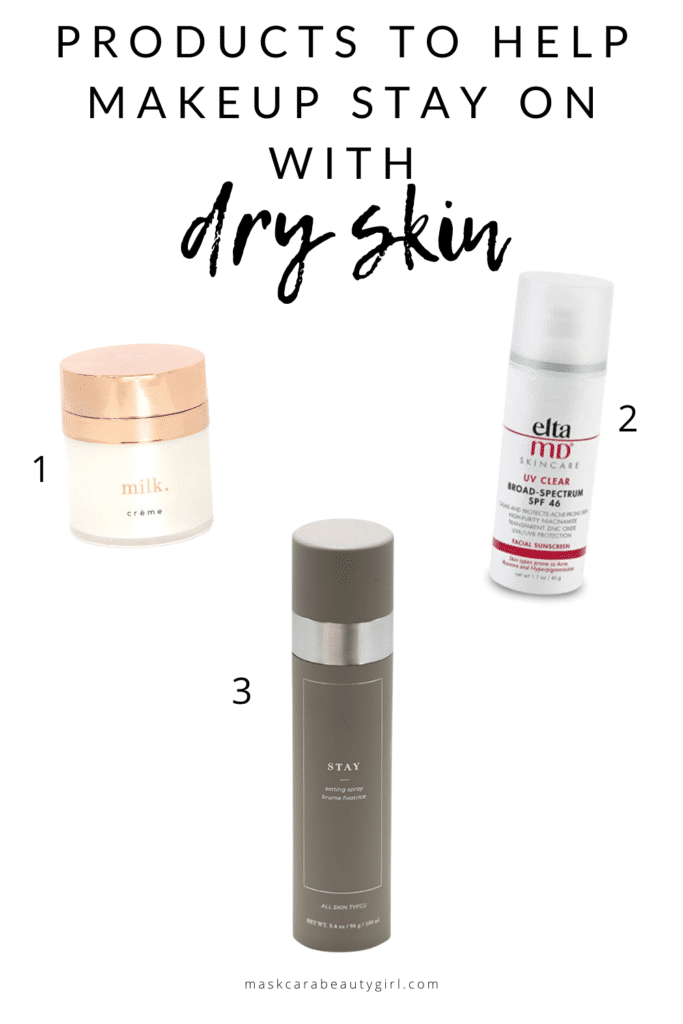 Dry Skin Skincare Tips
The key to a great makeup application is a great skincare routine! Here are essential skincare steps that you should be doing daily and weekly to maintain healthy skin:
Cleanse, tone, and moisturize daily! No questions about it. It must be done. Commit now to not going to bed ever again with your makeup on! Wash off the dust, grime, dirt, sweat, oil, and makeup from the day so your skin can renew itself while you sleep! My favorite skincare is HERE.
Exfoliate! Depending on your skin's sensitivity, you should exfoliate at least once a week. Exfoliating will slough off dead skin cells, circulate blood flow, and get your skin feeling nice and smooth! My all-time favorite exfoliator is this salt scrub found HERE.
Mask- Give your skin some TLC by doing a mask once a week. It will help heal and nourish your skin. My favorite enzyme mask is HERE and my favorite clay mask is HERE.
Drink water- Keeping your body hydrated will do wonders for your skin! A good rule of thumb is to shoot for drinking half your body weight in ounces each day.
Change your pillowcase often- You should be changing your pillowcase at least once a week to ensure a clean surface for your skin to rest on at night.
If you've been on the fence about trying cream makeup out, give it a go! It's so easy to use, it appears very natural, and its extremely flattering! Buying makeup online can be overwhelming so if you need help figuring out what colors will work great on you, fill out my quick makeup survey so I can help!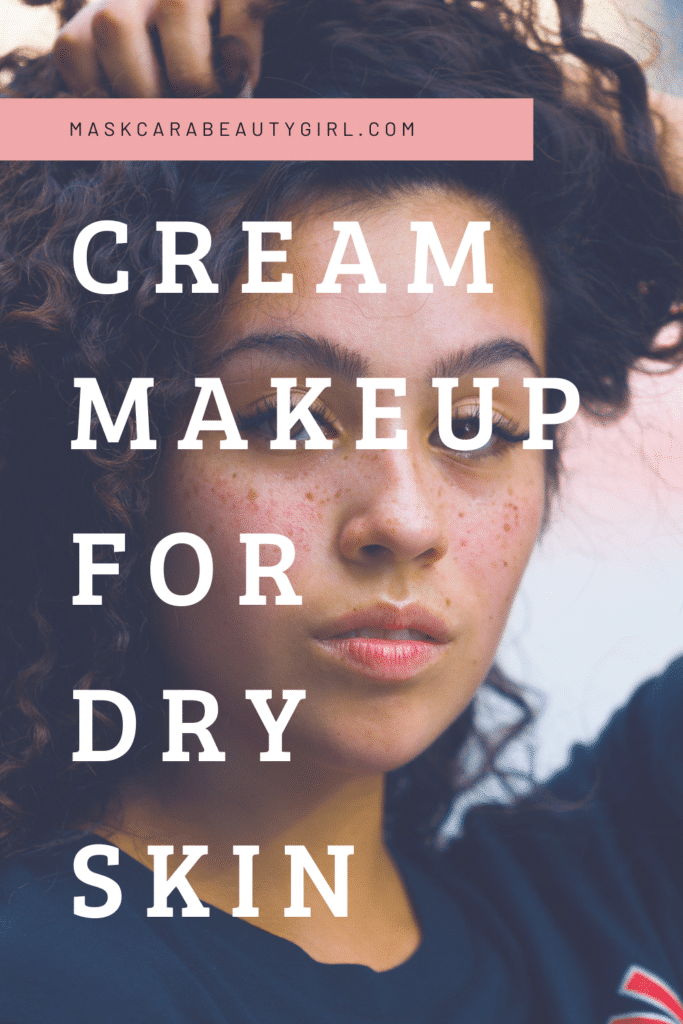 *This post contains affiliate links. If you choose to purchase an item featured in this post, I receive a small portion from the sale. Thank you! It does not affect you at all.