Cute Summer Sandals for Moms
  Repeat after me: "Just because I'm a mom, doesn't mean I can't be cute and stylish!" There never was a truer statement! As moms, we give so much of our time, talent, energy, and love to our children. But we don't have to give up our style! You can be a mom and be both comfortable and stylish. We're heading into summer and that means sandal weather! Here are cute summer sandals for moms that will help you look put together and stylish!  
Shoes Matter!
As busy moms, a lot of times we throw on an outfit and toss on some shoes last minute as we head out the door with our crew. We don't give a lot of thought into our shoes or sandals. We grab what's close or what's comfy. But shoes matter!! Shoes can really make or break your look! You may have put some thought into your outfit, maybe a cute summery dress or shorts and a blouse. But then you ruin it by tossing on flip flops! Noooo! Flip flops are for the pool, beach, or lake. Flip flops are too casual. Pick better sandals that will polish your look off and not look like you didn't out any thought into your look. They can still be comfortable. They can even still be casual. But shoes matter! Let me show you some better options….  
Sporty Sandals for Moms
If you're a mom that likes casual and comfy, you don't have to sacrifice style! You can be a mom on the go, a hands-on mom, a sporty mom and still be stylish. Here are some great sporty sandal options that will help you look great!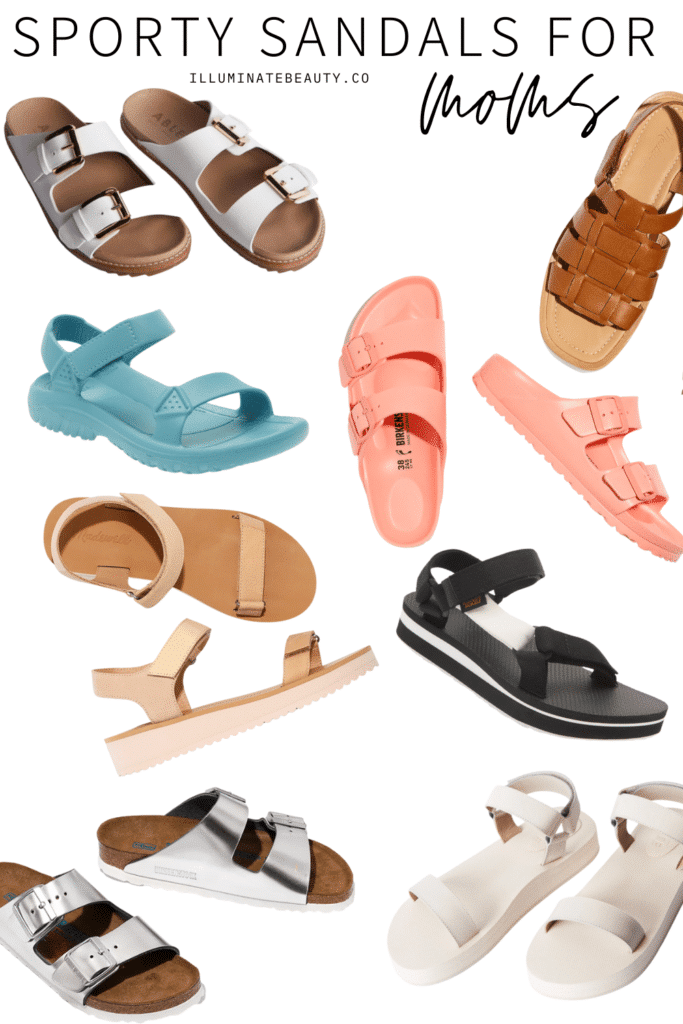 Cute Summer Sandals for Moms
If you prefer to be a little more preppy, then here are some great options that will take any look up a notch!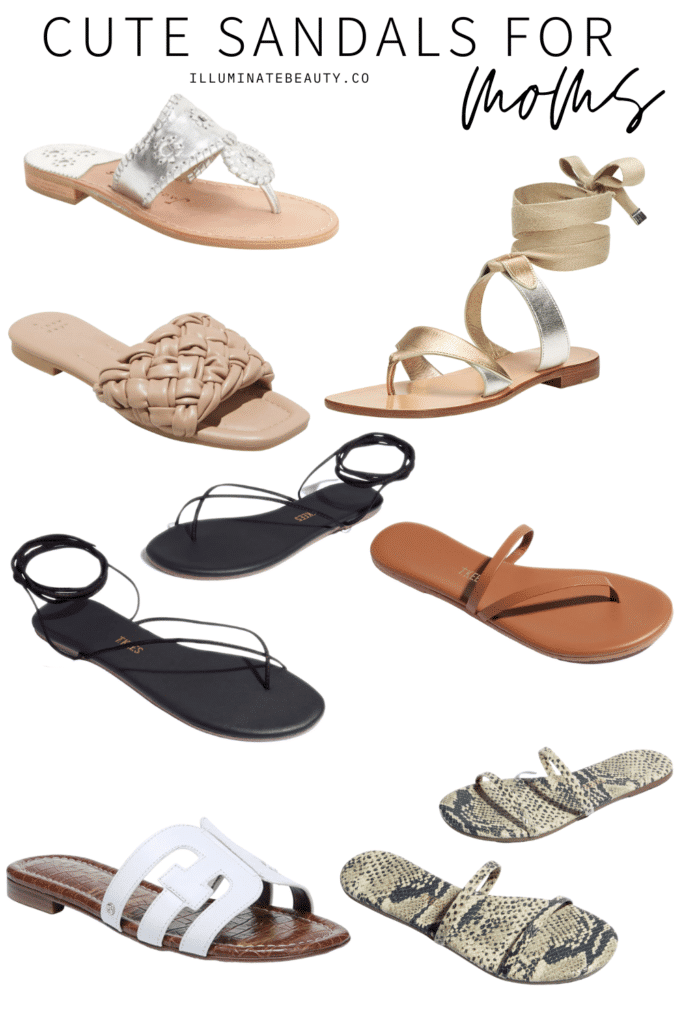 Invest in Better Sandals
Invest in a few cute sandals that are versatile and high quality so you can wear the life out of them! Refrain from buying cheaply made shoes because they won't be very comfy and they won't last! When you choose sandals that are versatile, you'll be able to mix and match them with lots of different looks. Wear them with a skirt, dress, or shorts. You'll end up saving money because your sandals will last all season and you can wear them over and over all summer long.   Do you believe me yet? Do you believe you can be stylish and comfortable as a mom??  Keep saying those words above until you believe them! And if you need simple style inspiration, head over to my
Instagram
for ways to wear things in different ways. I'm a mom and I love proving that moms can still be stylish!   Other posts you may like:
Perfect Shoes for Summer
, 
Are Sarah Flint Shoes Worth It?
,
Spring Trends Anyone Can Wear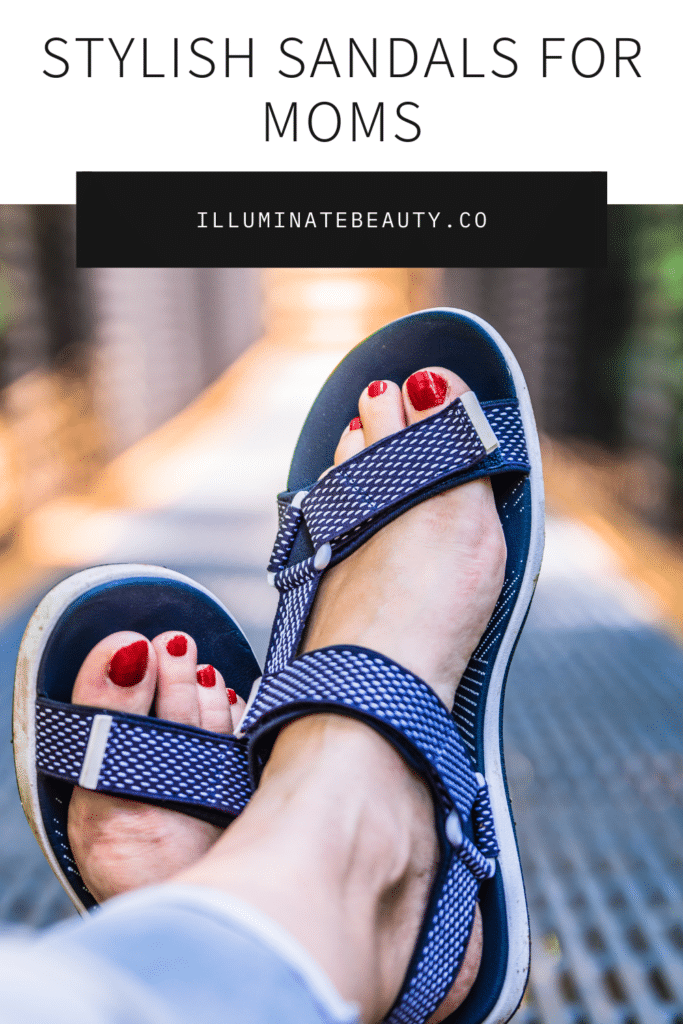 *This post contains affiliate links. If you choose to purchase an item featured in this post, I get a small portion from the sale. Thank you! It does not affect you at all.