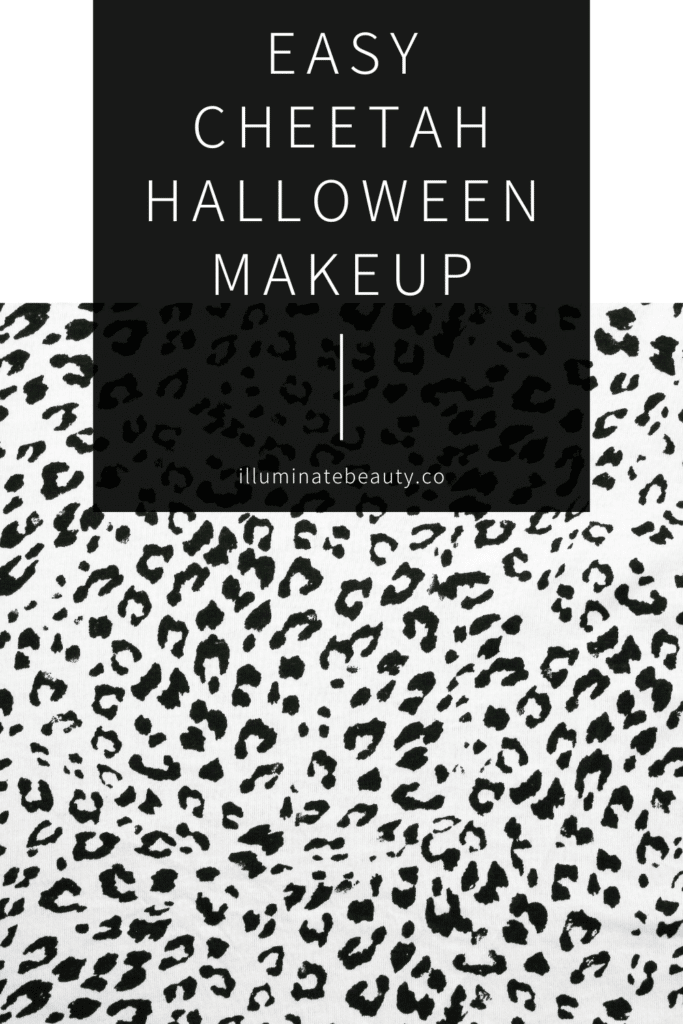 Raise your hand if you're looking for a simple Halloween look to create. I'm right there with you! Whether you're looking for a quick look for yourself or for a child, this easy cheetah Halloween makeup look is a winner! It's so easy, I've done it for several years. With the right makeup, tools, and a few minutes, you will be looking like a cute cheetah in no time!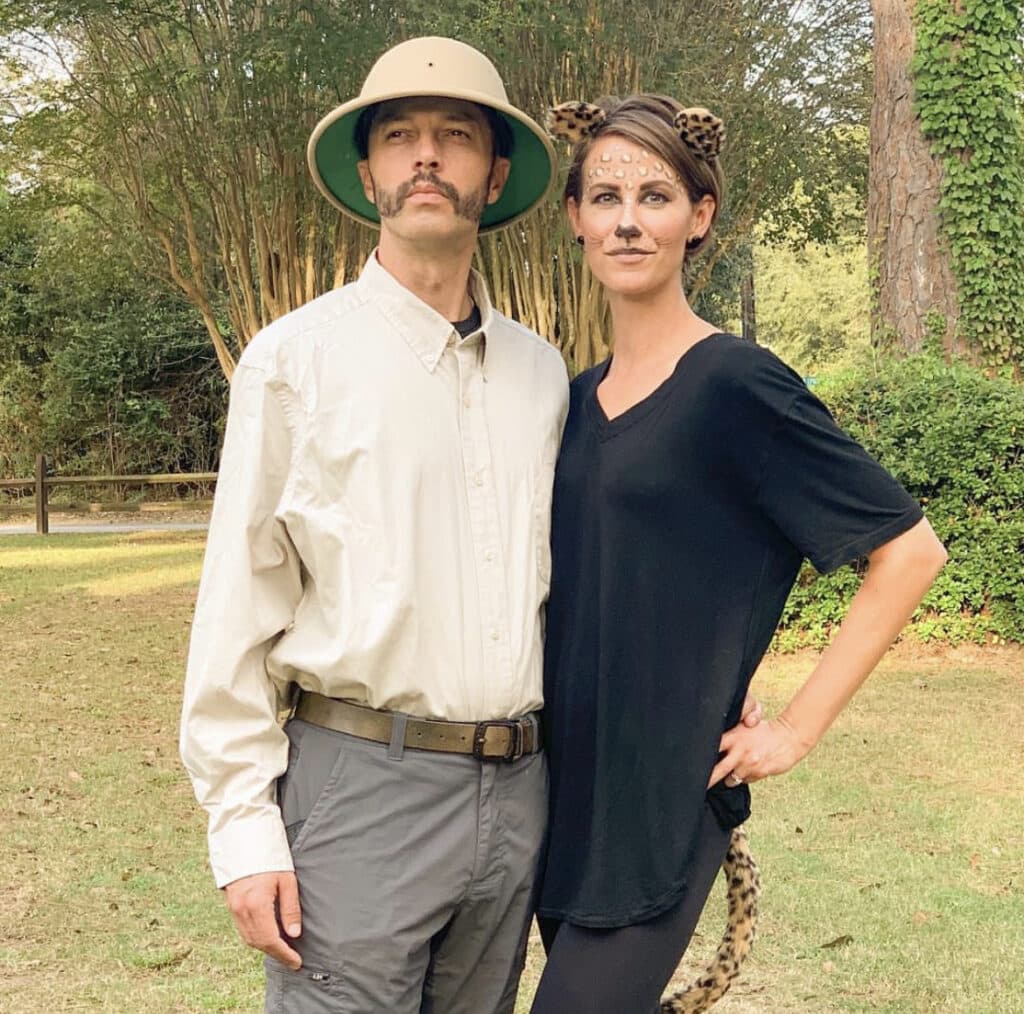 What You Need to Create a Cheetah Halloween Makeup Look
Having the right makeup and tools for this look is key! You really don't have to have any skill or experience in face painting. Here's a list of what you need to recreate this look: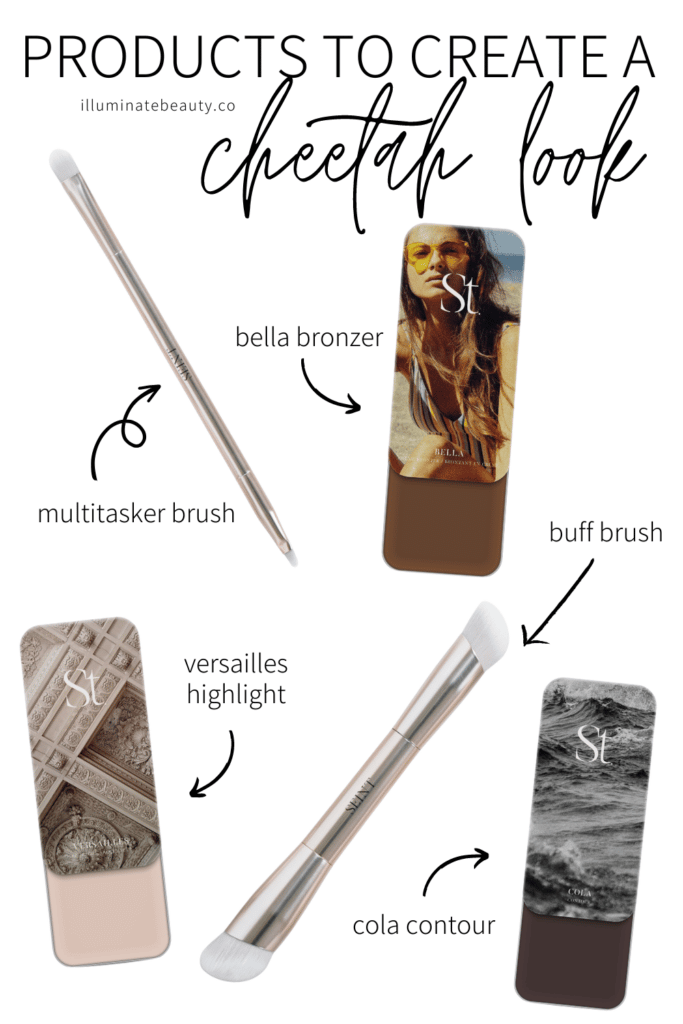 How to Create a Cheetah Halloween Makeup Look
Once you have the right tools and products, it's time to get to work! To get this cheetah Halloween makeup look here are the simple steps:
Start with a regular face of makeup (if you're an adult, or skip this step if you're applying this makeup to a child). Don't skip the contour! The Buff Brush is great for this first step.
Apply Bella Bronzer heavily on the top of your forehead and on your cheeks and cheekbones. This will give you a bronzed look. Use the Buff Brush and tap it liberally on those spots.
Take the Multitasker Brush and Cola contour and start applying cheetah like spots on your face. Start adding a little at a time and continue around your face until you get the desired look.
Use the same brush and contour to create a nose, whiskers, and defined eyes.
Use the Multitasker Brush and Versailles and start adding in white areas to the spots to give it a more dimensional look. If you prefer darker spots, you can use Bella Bronzer in between the black marks. Be creative…there is no right or wrong way!
Use these images as guides to create the look you want. You don't have to be precise and perfect. A cheetah's spots are not symmetrical so have fun with it!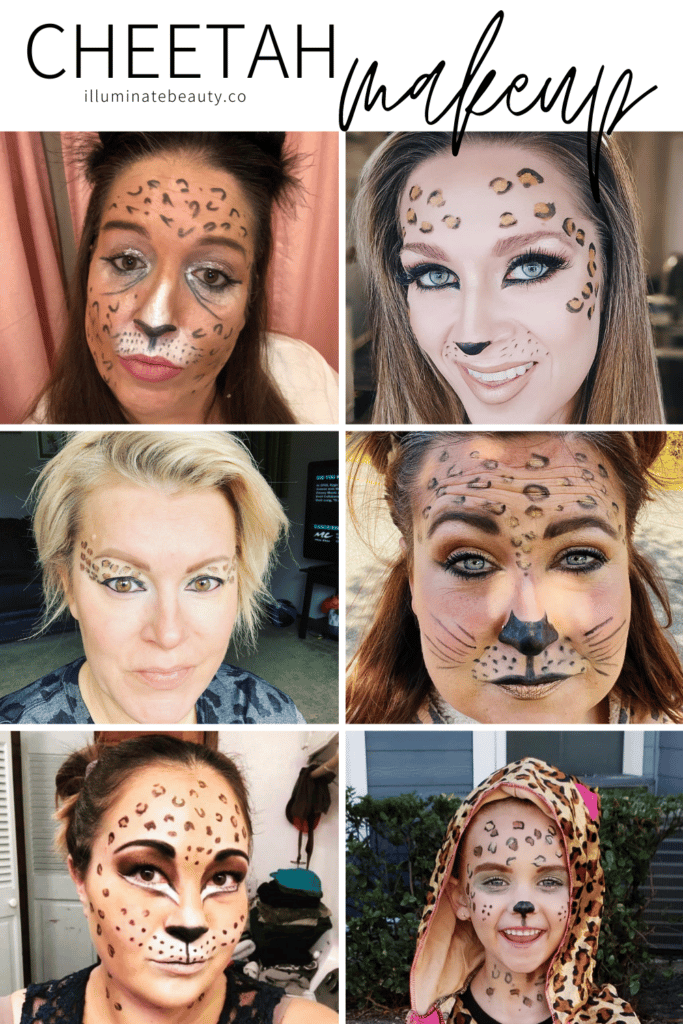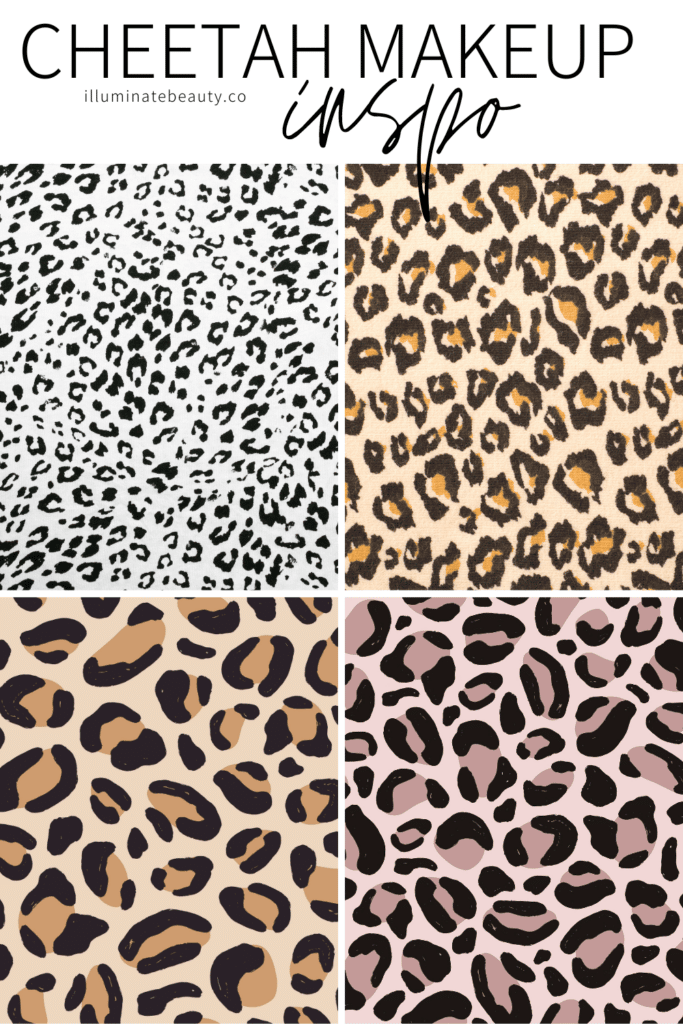 Cheetah Costume Idea
Once you have your cheetah Halloween makeup done, what should you wear? A simple black shirt and black pants will do! Top the look off with some cute cheetah ears. If you have cheetah print shoes, that's a bonus! These are my very favorite leopard/cheetah print shoes ever! (save $50 when you use this code at checkout: SARAHFLINT-BAJOELLENW)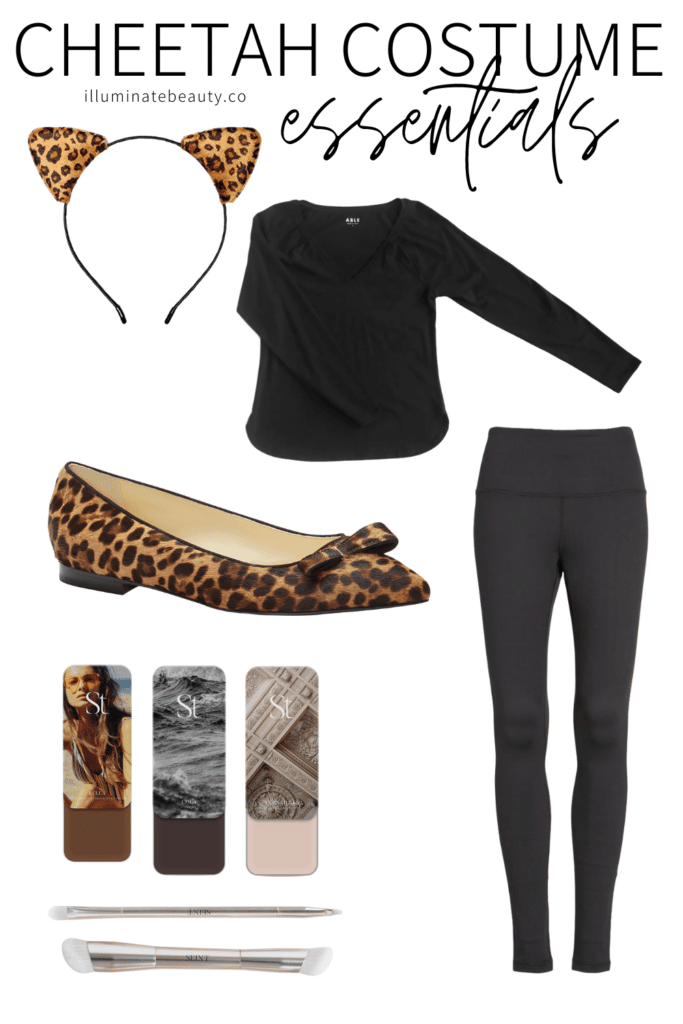 Shirt | Leggings | Ears | Shoes
And that's it! That's what you need to use and create a fun and easy cheetah Halloween makeup look.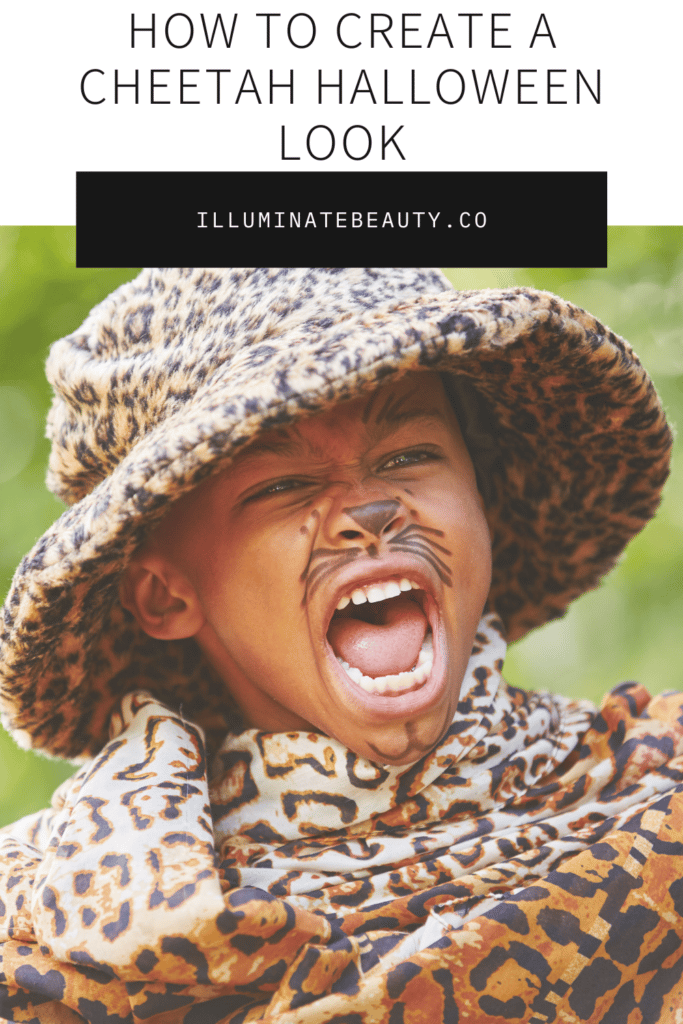 *This post contains affiliate links. If you choose to purchase an item featured in this post, I get a small portion from the sale. Thank you! It does not affect you at all.