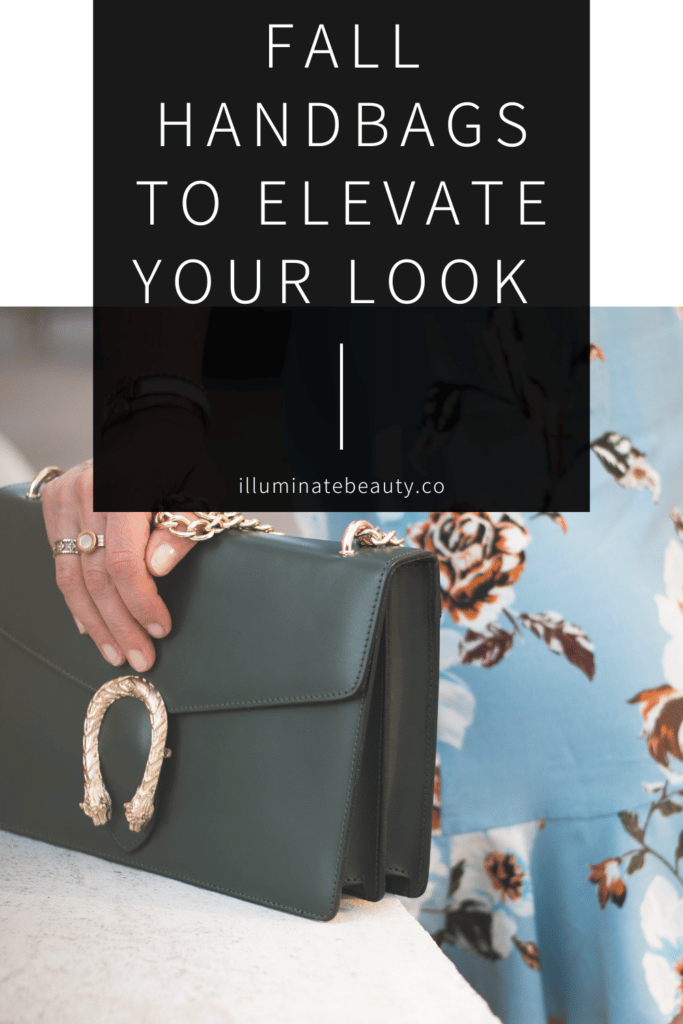 A purse is a woman's best friend! It's always at her side! But a purse can make or break your look! Here are some fall handbags to elevate your look so you look you polished and confident!
How to Choose the Right Purse for Your Outfit
You could have a killer outfit on, and your purse can completely ruin your look. So how do you know what purse to wear?? Let your shoes be your guide! If you are wearing casual shoes, then pick a casual purse to wear. If you are wearing a fancier outfit, then wear a fancier purse. If you are wearing a semi-casual look, then hold a semi-casual purse. See what I mean??
If you were to wear a really cute outfit to date night and then you toss on a sporty looking belt bag, you have just tainted your look! You've thrown off the vibe. So, choose wisely. Look at the shoes you're wearing and match the vibe that way.
Invest in Better Purses
Since your purse is always at your side, used every day, and thoroughly loved, invest in a better one! What does better mean? Better means better quality. One that is well made and made from high quality material.
I personally prefer to invest in leather purses because they will last a lifetime! Leather gets better with age. Leather will work hard for you. Leather will stand all the wear and tear.
Investing in better also means spending a little more money. Be patient and save up for a purse you will love. Commit to having self-control and not spending money on a cheaply made purse that will only last you a few months before it starts falling apart. I like to think of the cost per wear ratio when investing in something a little more expensive. If you will get a lot of use out of it and it will last a long time, then it's worth it. But even if it's cheap and it lasts for a short time, it's not worth the money.
Some of my favorite places to buy better purses are:
Sapahn (use this discount code at checkout for 20% off: JOELLEN20)
Able (use this discount code at checkout for 15% off: JOELLEN15)
What Makes a Good Purse for Fall?
Can't you just wear the same purse all year round? Sure you can. If you have a neutral purse, then it can definitely work for year round use. But pack away the pastels, white, and lighter color purses for fall. Bust out the earth tones, browns, blacks, cognacs, and navies. These colors are great for a fall palette!
Fall Handbags to Buy
Here are some great fall handbags options. They are all made well, stylish, and versatile. Look for those qualities when picking out a good purse!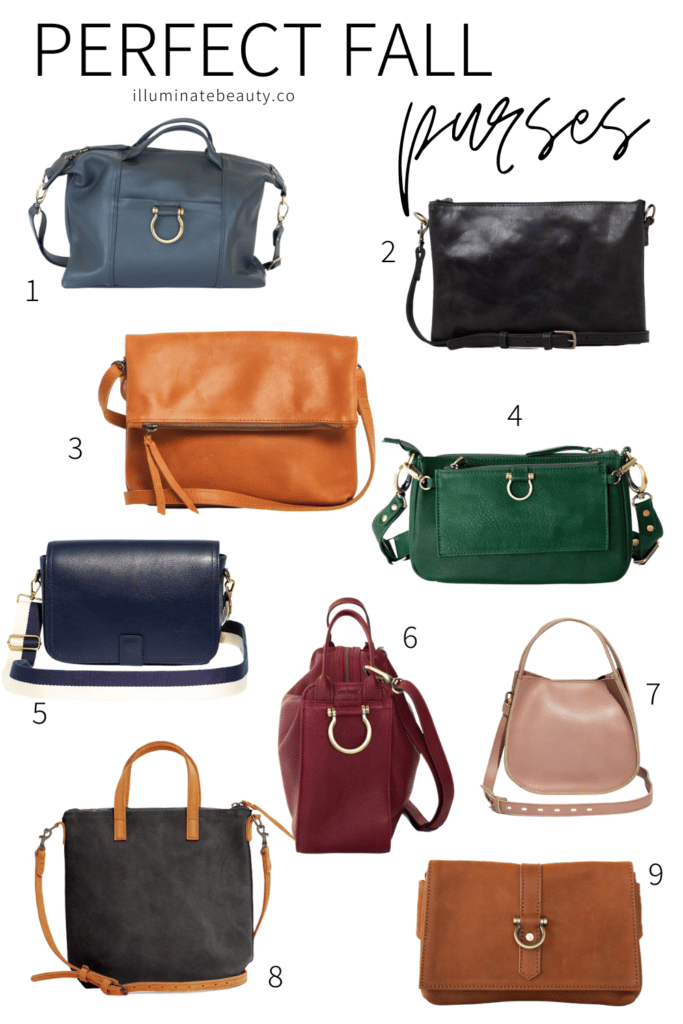 1 | 2 | 3 | 4 | 5 | 6 | 7 | 8 | 9

Hopefully that gives you some inspiration to invest in a better handbag this fall. Remember to look for one that is well made, versatile, and stylish! Afterall, it is your best friend…so choose wisely!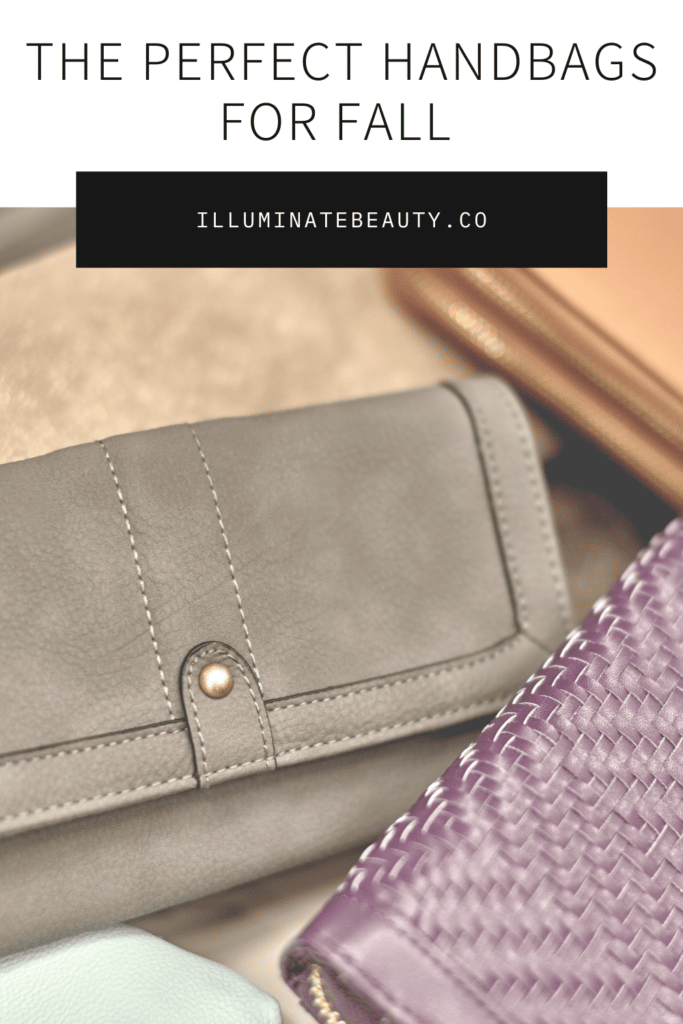 *This post contains affiliate links. If you choose to purchase an item featured in this post, I get a small portion from the sale. Thank you! It does not affect you at all.