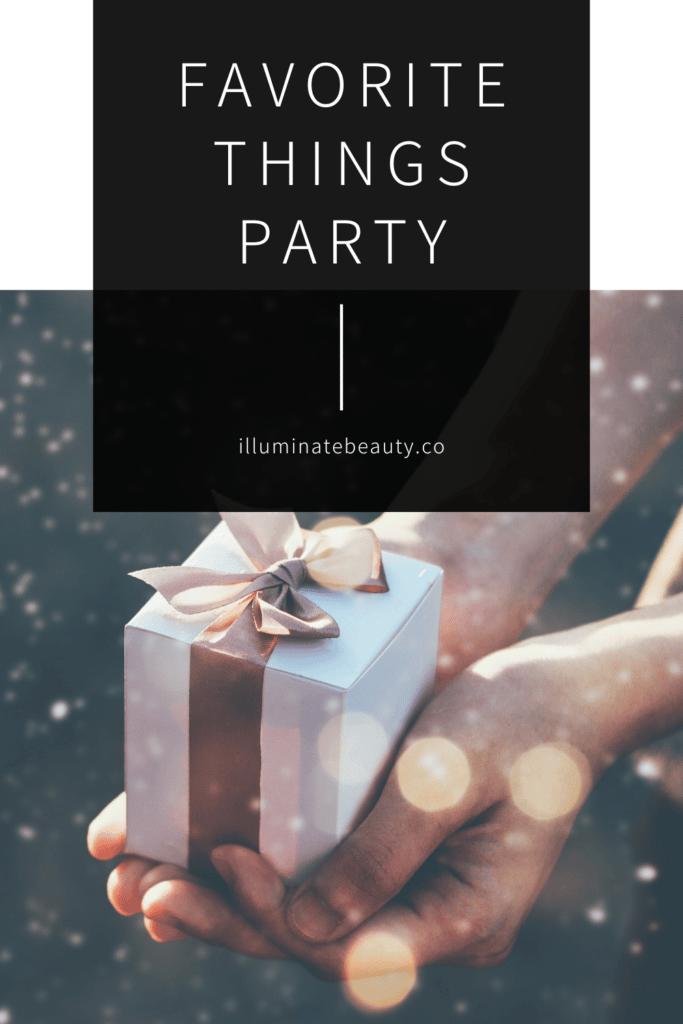 What is a Favorite Things Party?
A Favorite Things Party is a gathering of people to share their favorite things with each other! It can be a simple get together or a full on shindig. It's totally up to the host/hostess. Everyone brings one of their favorite items to share. And everyone leaves the party with someone else's favorite thing.
What's the Purpose of a Favorite Things Party?
Every hostess has her own reasons for throwing a Favorite Things Party. For me, I did it for 3 reasons:
I've only lived in my town for a year and I'm still getting to know people. So I wanted to gather as friends and bond!
To come together and share something we love with each other.
To leave with a list of great ideas to gift our friends, family, co-workers, and neighbors! Coming up with gift ideas is tough, so this will make it easier on everyone having a list of cool things to gift!
How I Hosted My Party
There are different ways that this can be done, but the way I organized my party was I asked everyone to bring a wrapped gift priced around $25. When everyone arrived, each person drew a number. The person that drew number 1, chose a wrapped gift first. And we continued until everyone opened a gift. At the end, everyone had someone else's favorite thing and got to leave the party with it!
As someone was opening a gift, the person that brought that gift shared why it's their favorite thing. It was fun to see what everyone cherishes and makes their life enjoyable =)
I had an extra little surprise though! I wanted this to be memorable and I wanted these kind women to be spoiled. So I worked with a few of my favorite brands and each person got an extra gift to take home! My favorite brands are:
Party Details
Here are some of the party details that went into having a successful evening:
Food- I made some of my favorite recipes to share (chocolate chip cookies, brownies, chocolate cheeseball with ginger cookies). I also had veggies and dip if anyone didn't want to have too many sweets! I served everything on white dishes so it looked cohesive. A few of my friends also brought their favorite treats or finger foods. Getting people to bring things is a big help when hosting!
Drink- I kept it simple and chic with ice water with cranberries and sliced limes. I served it in a large jar and used a ladle to scoop.
Paper goods- I decorated my home in white and gold so my paper goods were fun and simple!
Ambiance- If my wifi was working, I would have been playing Christmas music! But, I had to go with the flow and just had a candle burning and a diffuser running with White Fir essential oil as the scent.
Decor- I put out my favorite Christmas decor. I also wrapped all the extra gifts with white and gold wrapping paper and ribbons. Tying everything together with a color scheme is an easy way to have everything look polished!
List- I created a simple list on Canva.com to help everyone take notes of all the favorite things being shared. I wanted to make it easy for everyone to remember the gifts so they can buy anything that interested them. I had a jar of pens so nobody had to rummage through their purse for an old pen!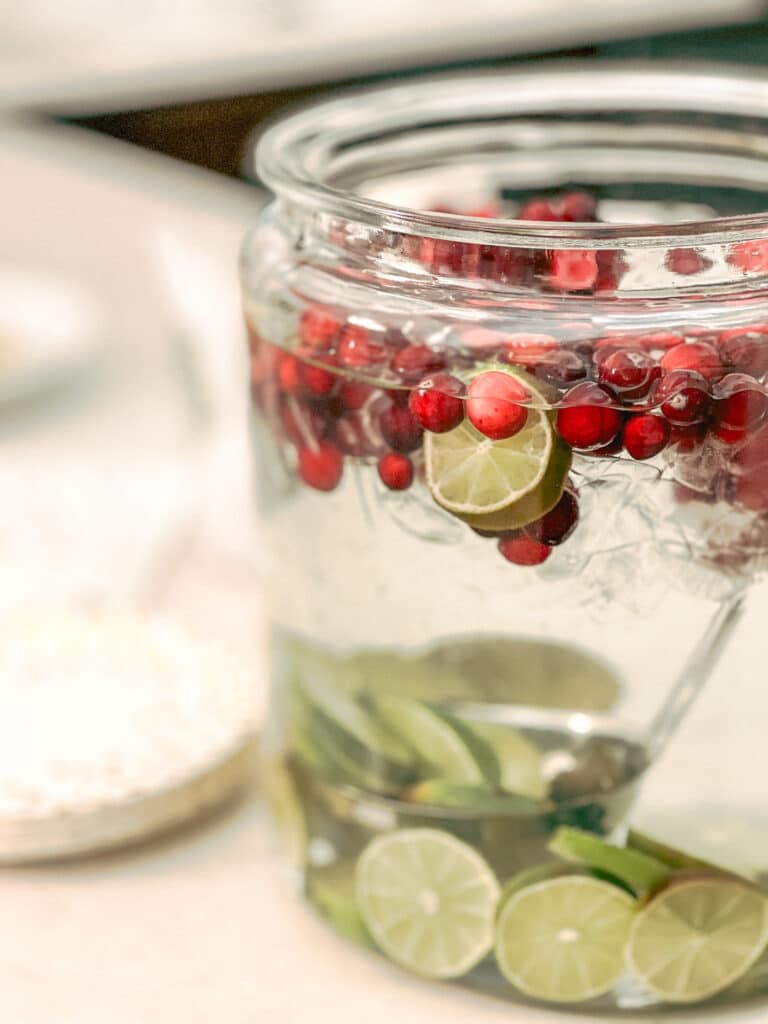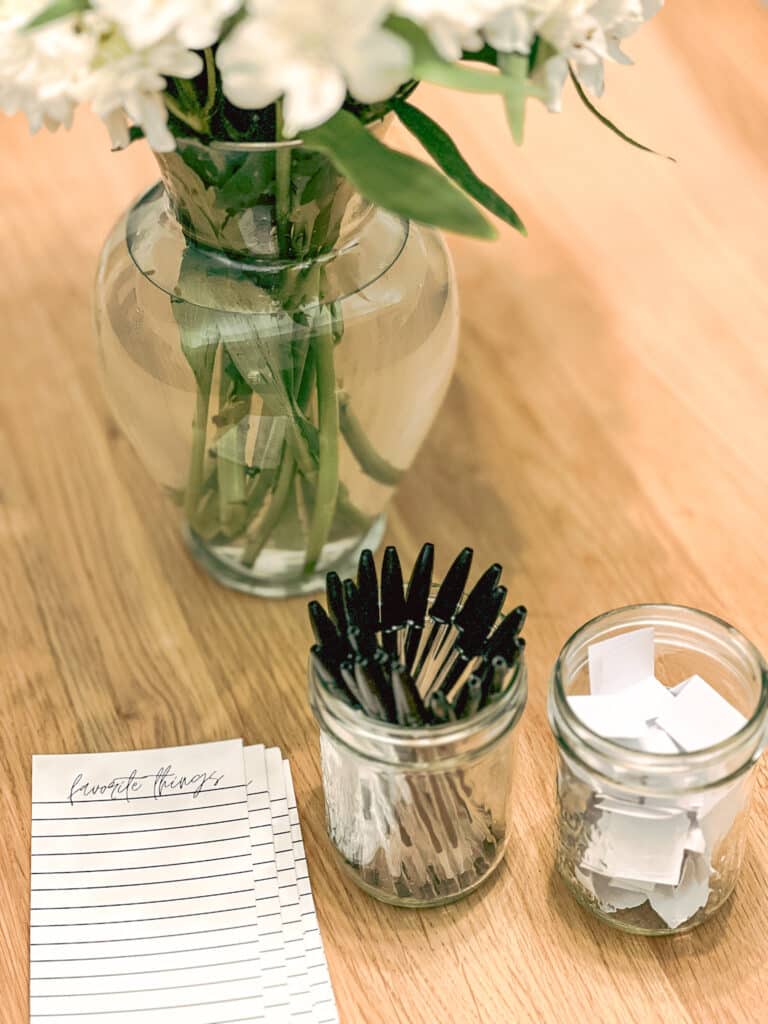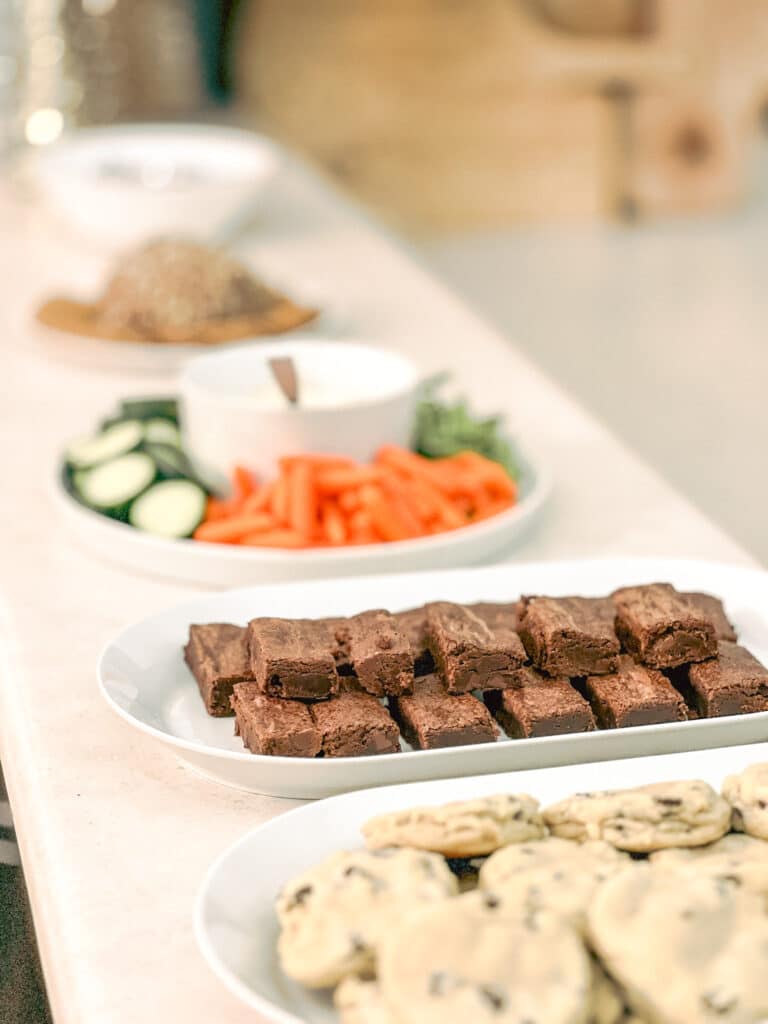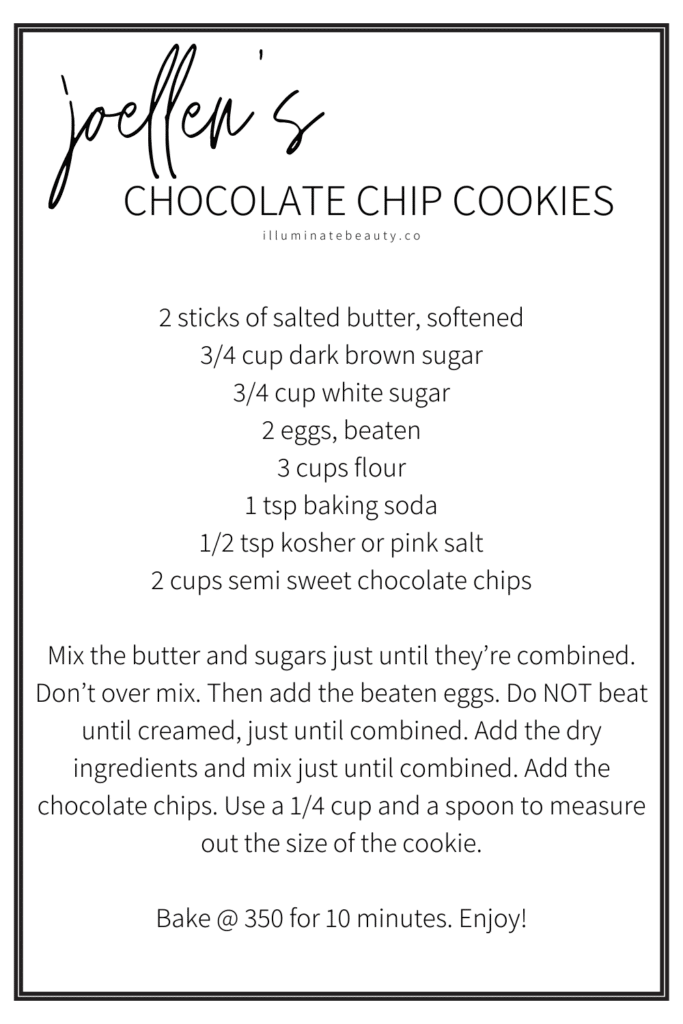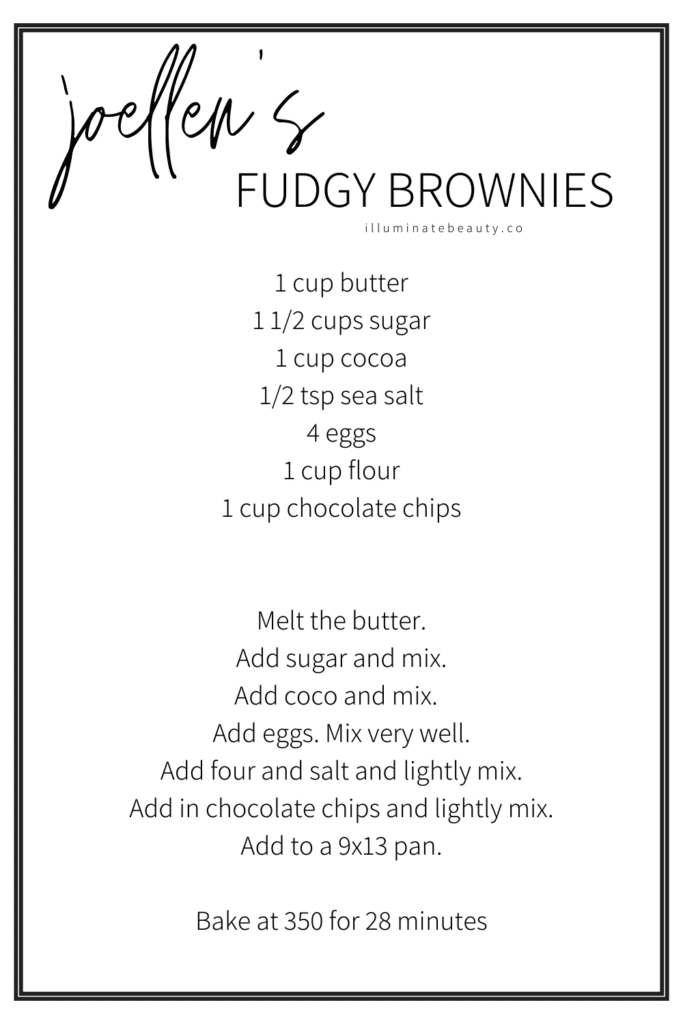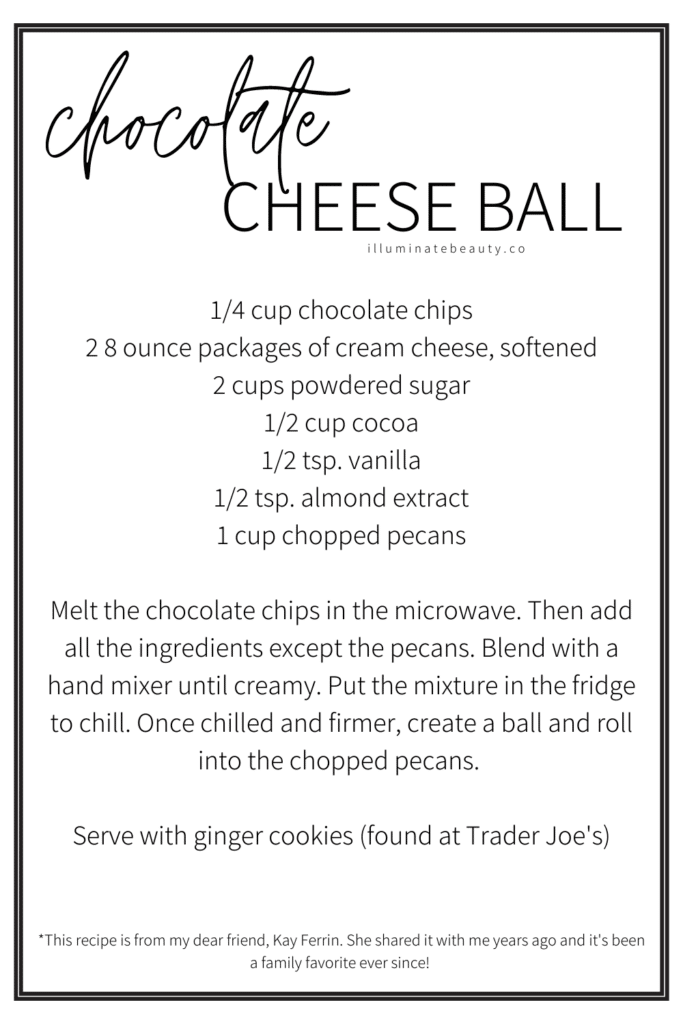 My Favorite Things
Here are all the favorite things I shared with my friends! Not only were they introduced to brands that I love, but also products that I love!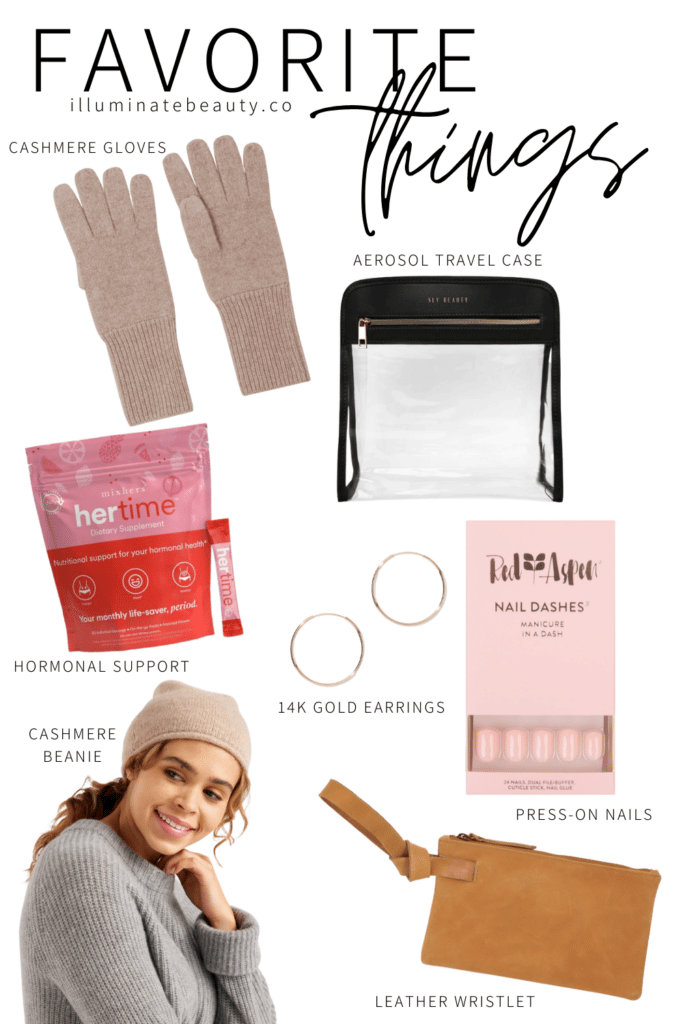 Cashmere Gloves– I LOVE Quince! They have the best soft cashmere for amazing prices!! These make the perfect gift because cashmere always makes women feel spoiled. (For 10% off, use this Quince discount code at checkout: IAMJOELLEN10)
Aerosol Case– I love this beauty bag for traveling! It stores all my skincare and products that I don't want to leak on everything else. It's so cool!
Hormonal Support– This is a great natural supplement that helps regulate a woman's cycle. It works great! (For 10% off, use this Mixhers discount code at checkout: JoEllen10….but from Nov 21st to the 28th, you get 30% with my code!)
14k Gold Earrings– These are the perfect everyday earrings! They're lightweight and versatile. You'll have them for years! (For 10% off, use this Quince discount code at checkout: IAMJOELLEN10)
Press-On Nails– This is such a fun way to do a quick manicure! These press-on nails last for 1-3 weeks and they always look perfect…no chipping!
Cashmere Beanie– This is a great gift for anyone! It comes in lots of colors and keeps your head warm while looking stylish…win win! (For 10% off, use this Quince discount code at checkout: IAMJOELLEN10)
Leather Wristlet– This was such a hit at my party! Everyone wanted one! It's the perfect size for a night out or for carrying your essentials. (For 40% off, use this ABLE discount code at checkout: JOELLENHOLIDAY40)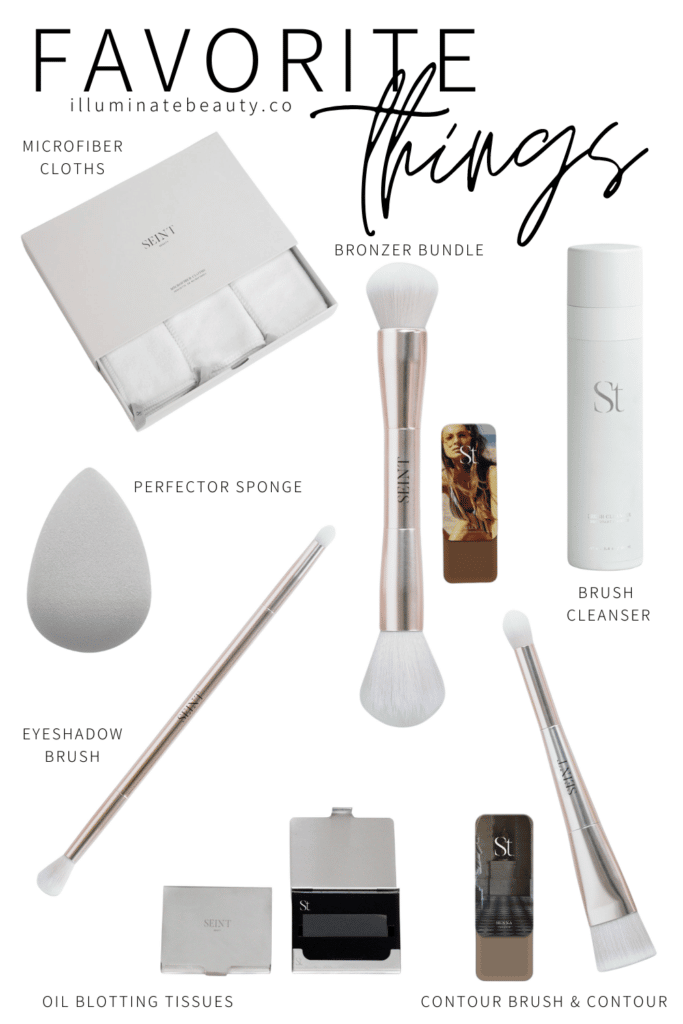 Microfiber Cloths– These are THE BEST microfiber cloths out there! They are so soft and really grab at the makeup, dirt, and oil buildup that your face has on it by the end of the day. These will help your face feel extra clean. Use a new one each day and you will love how your skin feels so clean!
Bronzer Bundle– This bronzer bundle is perfect for year round use! The cream bronzer and brush help give you a natural looking sun-kissed glow. (Tutorial on how to use bronzer & 3 ways to use bronzer)
Brush Cleanser– You won't find a better makeup brush cleaner on the market! This spray will sanitize, clean, and condition your brushes in minutes! I love that it's quick and easy to use and fast drying. (Tutorial on how to clean your makeup brushes & long version here)
Perfector Sponge– If you want a flawless makeup finish, then you new this beauty tool in your collection! (Tutorial on how to prep your makeup sponge & how to use a makeup sponge)
Eyeshadow Brush– This is the perfect versatile eyeshadow brush to help give you a pretty look. It blends like a dream! (Tutorials on eyeshadow techniques)
Oil Blotting Tissues– If you have ever suffered from a shiny face midday, then you will LOVE these tissues! They're the perfect size and thickness to help absorb that excess oil. I use them before I apply my makeup and partway through the day. I can't live without them! (Tutorial on how to combat shine)
Contour Brush & Contour– In my opinion, every women needs to add contouring to their makeup routine! It's such an easy step that adds such a bug impact! It enhances those cheekbones, gives your face shape & dimension, and helps you look younger! (Tutorials on how to contour)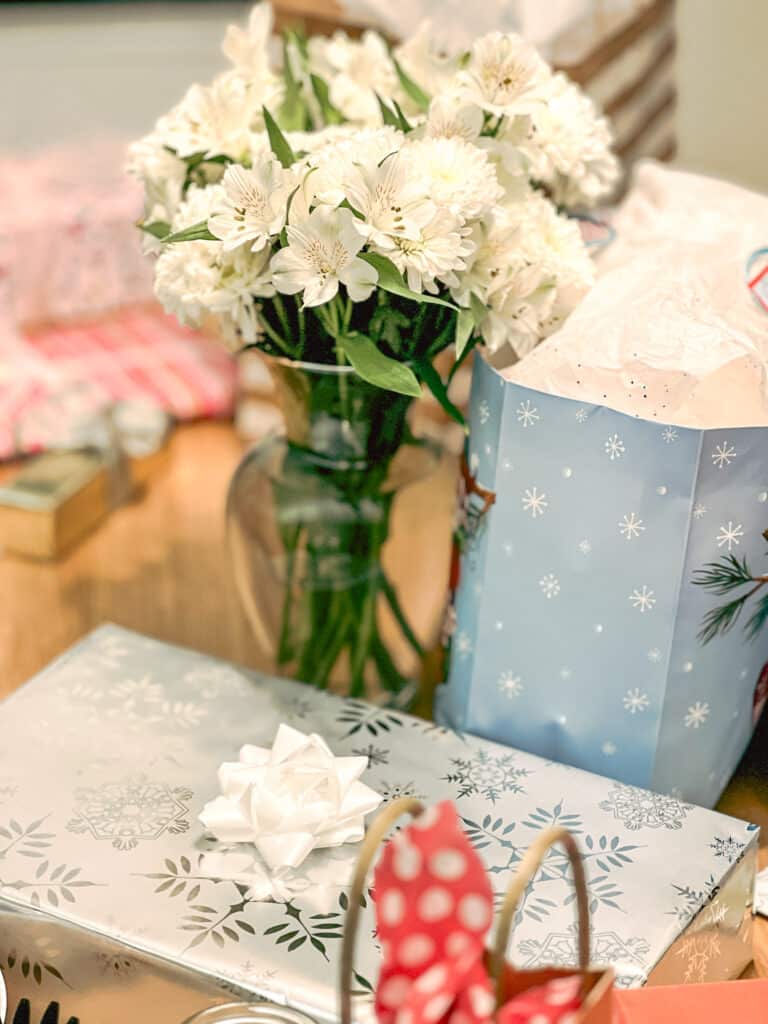 My Friend's Favorite Things
My friends all brought some fun things to share!! Here are some of the things I am able to link that they shared:
It was so fun gathering as women, lifting each other up, and sharing our favorite things! If you've never been to a Favorite Things party, host one yourself! If it intimidates you too much to host the entire thing, then get a group of women together and share the load! We had so much fun that I'm making this an annual tradition! Until next year…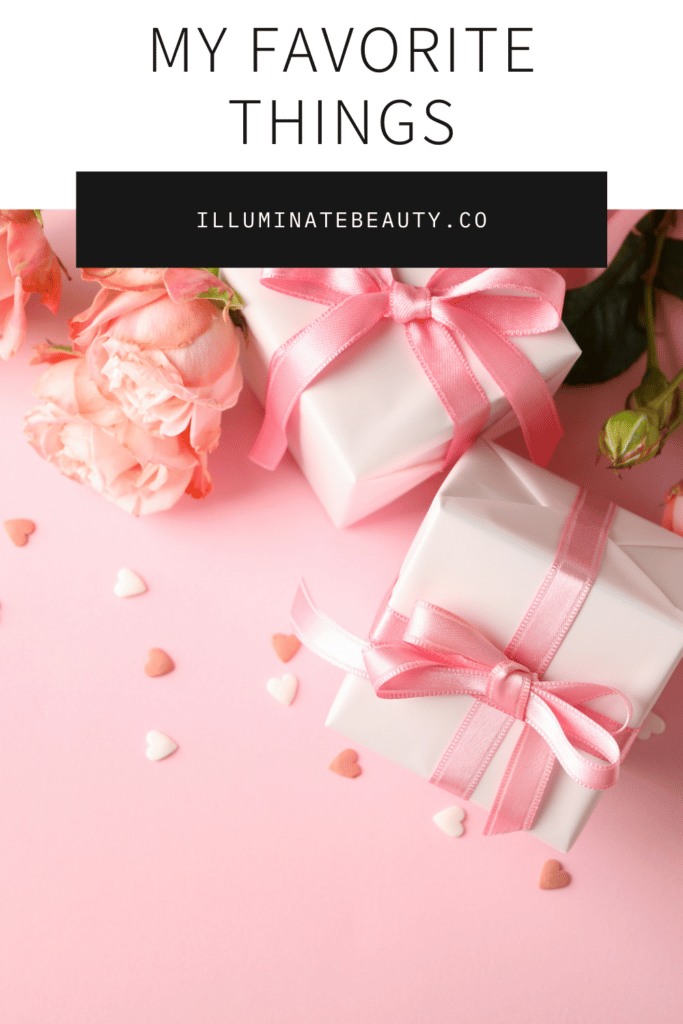 *This post contains affiliate links. If you choose to purchase something featured, I get a small percentage from the sale. Thank you! It does not affect you at all. =)