How to Get Free Seint Makeup
Whether you currently use Seint makeup or you've been wanting to try it, this is for you! I'll tell you how to get free Seint makeup so you don't have to use your money to enjoy it!
What is Seint Makeup?
If you're unfamiliar with Seint makeup, then here's a brief rundown. Seint (formerly known as Maskcara Beauty) is a beauty company that simplifies the beauty routine! All of your makeup (highlight, contour, concealer, blush, lipstick, illuminator, bronzer, powder, brows, eyeshadows, eyeliner) fits into one compact. ONE!!
Seint streamlines your beauty routine by saving you space, saving you time, and saving you money! You don't have to sacrifice beauty for wanting to live a simpler life…you can have both!
You can learn more about Seint makeup HERE.
How to Get Free Seint Makeup
If you want to get free Seint makeup, there are 2 easy ways to do it: use an affiliate link or host a class.
Affiliate Link: An affiliate link is a special link just for you to shop from or share with your friends and family to shop from. Whenever a sale is processed using your link, you get credits to redeem towards free Seint products! It's a really easy and natural way to accumulate points. Do you share restaurants, stores, and shows you love with your friends?? Do the same with your makeup! Tell them about it and have them shop from your link!
Host a Class: You can host a class with a Seint Artist and share the products you love. You can choose to host a contour class, simplify your makeup routine class, eyeshadow class, skincare class, 5 minute makeup class…whatever you want your friends and family to learn about! The only thing you have to do is invite your friends and your Seint Artist does the rest! These classes can be in person, on Facebook, on Instagram, or Zoom. Whatever works best for you! Just like with the affiliate link, when your friends and family purchase from your class link, you will accumulate points to redeem towards free Seint makeup and products.
Your Rewards
When a certain amount is bought using your link, you earn points. This is the rewards system broken down: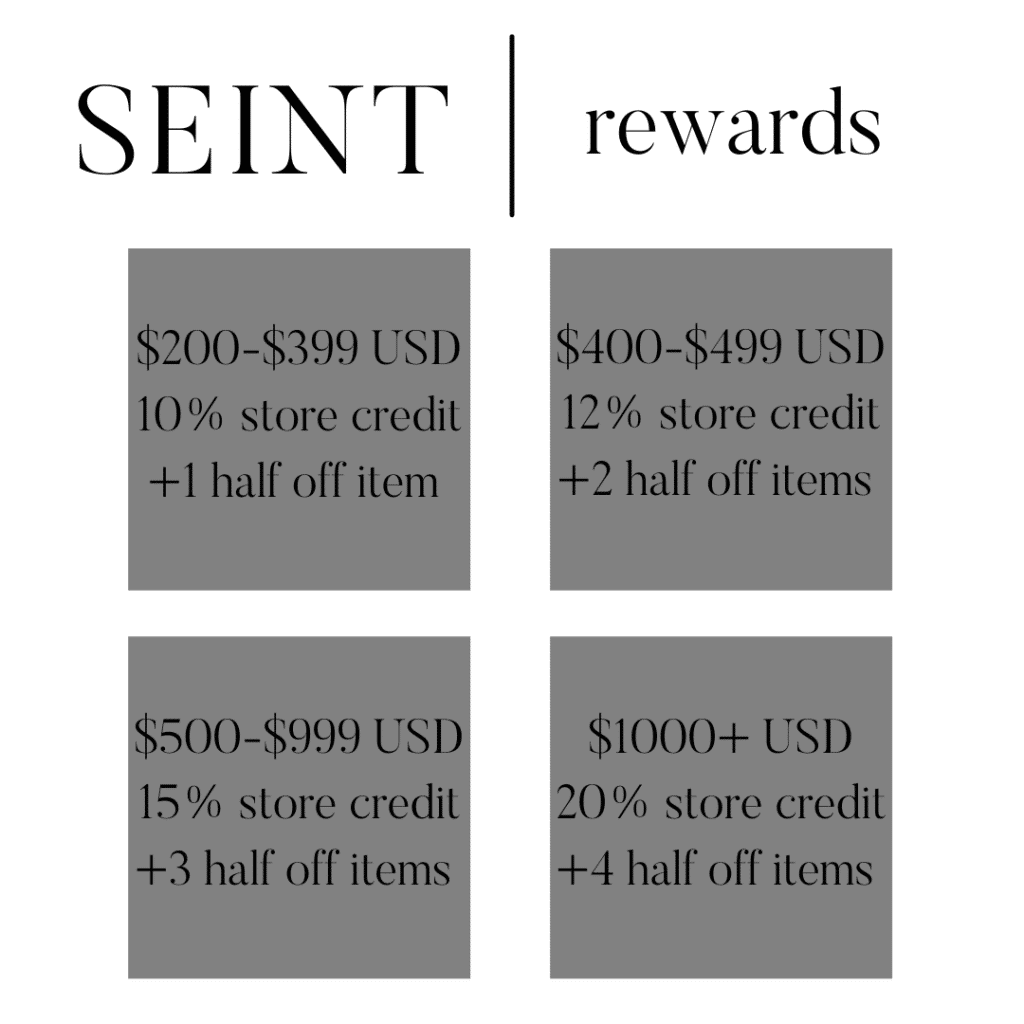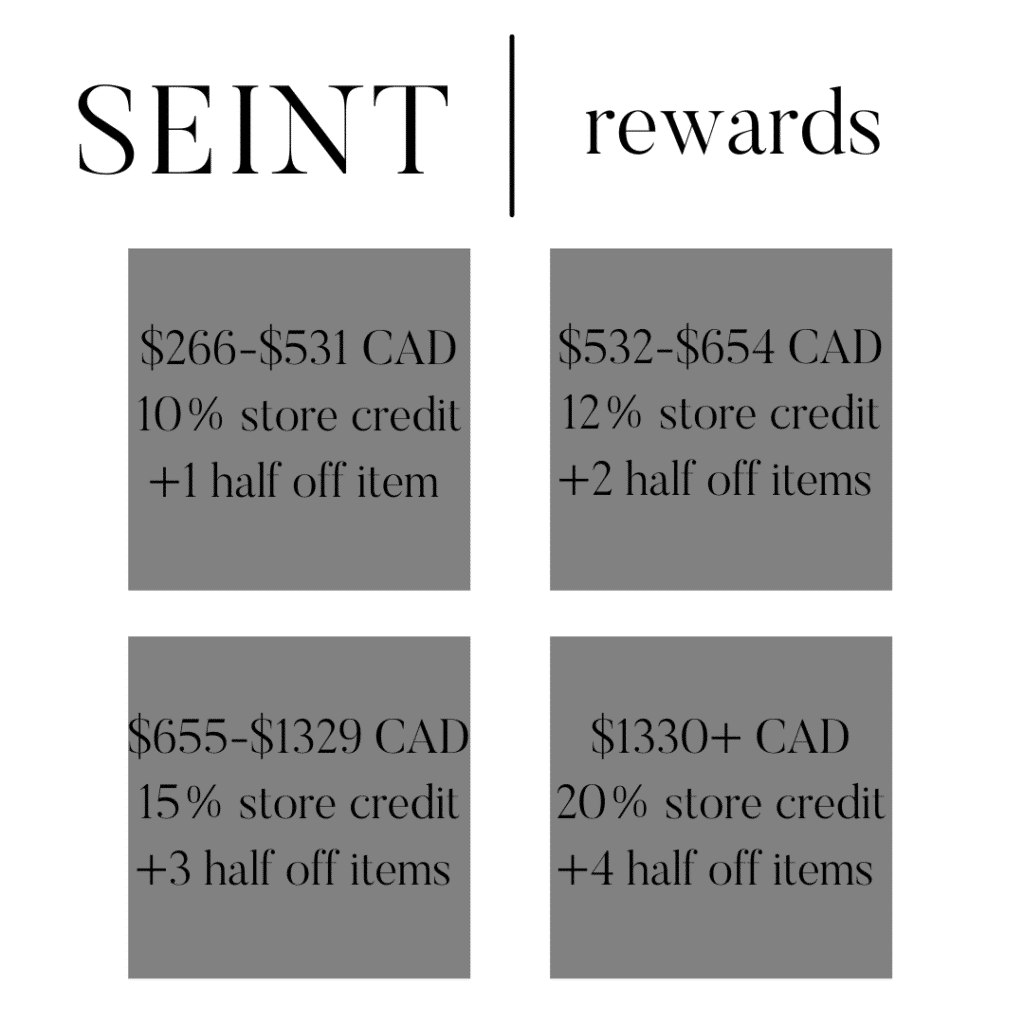 There are some restrictions with your rewards. You cannot use your credits or 50% off bundles or collections, new releases, clearance, Setting Spray, Brush Cleanser, Sponge, some select palette styles, or apparel. Credits cap off at $500 USD/$655 CAD. You do have to pay taxes on the rewards, but shipping is free.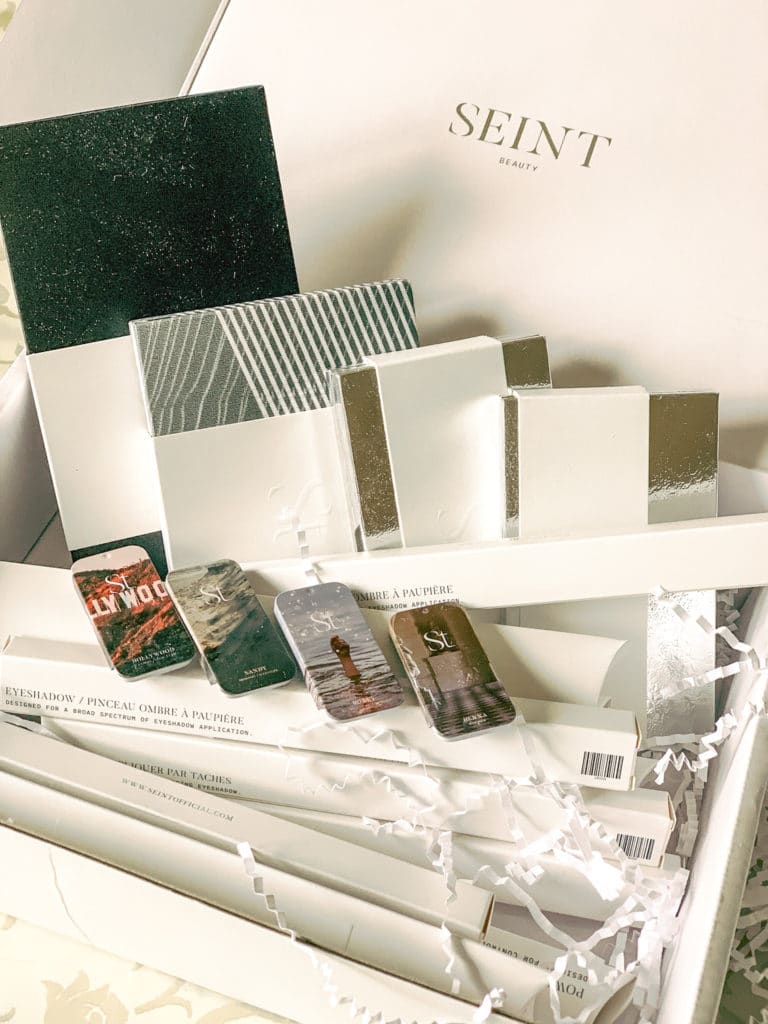 How to Get Started
If you want to get free Seint makeup, then let's get started! Reach out to me HERE and let me know if you want to set up an affiliate link or help host a class. As your personal Seint Artist, I can help you earn free product! What are you waiting for??!