Get Great Coverage with 3D Foundation
Are you tired of putting your foundation on each day just to look ok? You put that time in and invest in the products and you still feel mediocre? Or you feel like your foundation is too heavy or too thick or not enough or too blah? Does it make you look lifeless? Yup….most foundations do that! We're using one color to cover up that beautiful face of yours! No more! Enter 3D foundation. It's the new lifechanging (and we don't say that lightly!) foundation that will transform your face, give you the great coverage, add that femininity, and enhance your natural beauty. Here's how!
What is 3D Foundation?
Ok, what is this stuff we're talking about?? You know when you go to a beauty store and they have rows and rows of foundation colors. From liquid to cream to powder. The options are endless. But what's not cool about those options are that they all have one thing in common. They all put one color on your entire face and cover up your beauty! Sure, you might actually want that great coverage. But do you really want to only have one color on your face? It makes you look lifeless. It diminishes your natural shapes and shadows. And it's not flattering. Sorry, someone had to say it.
But with 3D foundation, you are creating shape and shadows and dimension on your face. You are bringing life back into it and enhancing your beautiful features. This foundation includes your highlight color (which is your skin's color), contour (to give you the shadows), blush (to give you that natural flush), and illuminator (to give you that pretty glow).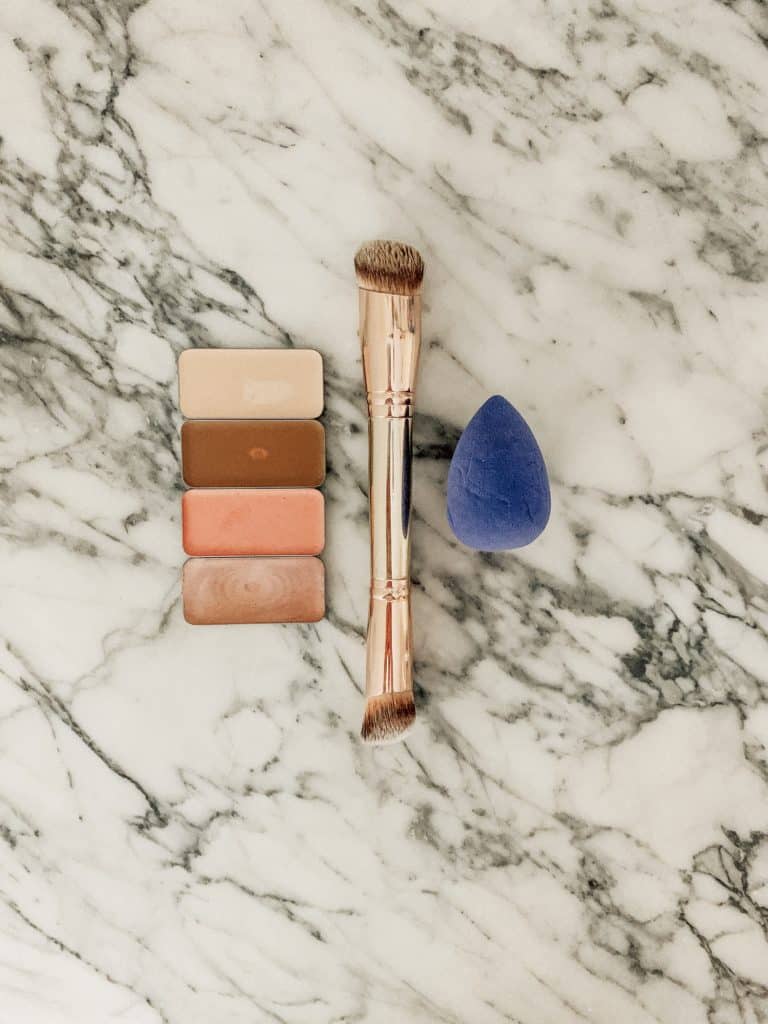 How to Use 3D Foundation?
Now, how do you ues this stuff?? All foundations are applied on the entire face to even out your skin tone and give you great coverage. But with 3D foundation, each foundation single is your foundation but it's just in different colors. You apply the highlight, contour, blush, and illuminator just where you need it. You don't apply layer over layer. You apply your highlight on your forehead, nose, chin, under your eyes, and jawline. You apply your contour under your cheekbones, under your jawline, and on your hairline. You apply your blush on the apples of your cheeks. You apply your illuminator on the top of your cheekbones. And once you're done, your entire face has great coverage but also has shape and dimension. You just created a masterpiece!
Each foundation single comes in an individual tin. You put them in a customized compact and replace as needed! The best way to apply the cream foundation is with a great makeup brush. You can find our favorite brushes HERE!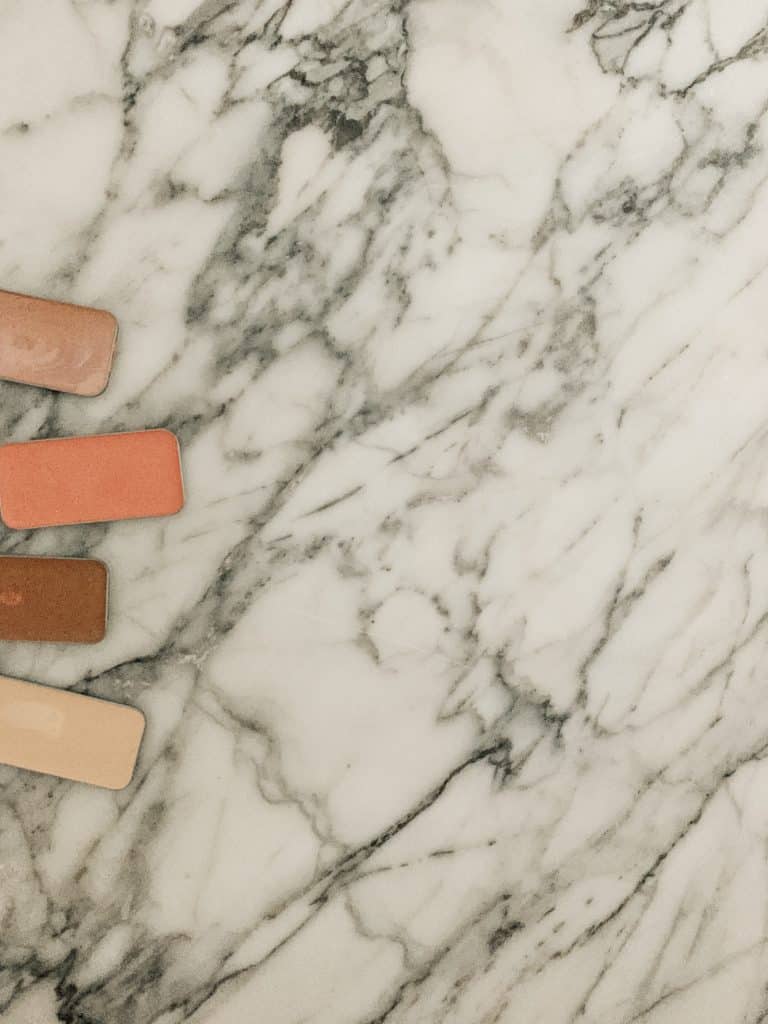 How to Pick Your 3D Foundation Colors?
Doesn't that sound beautiful? Doesn't that sound much better than a flat face of foundation?? We want that femininity and we're thinking you do too! But how do you go about picking your colors? How do you know what will complement your skin tones? That's what we're here to help you do!
There's a few ways you can reach out to us. If you want just a very basic idea of what colors will look great on you, you can take our quick Color Match Quiz HERE. If you want more detailed help, you can take our quiz questionnaire HERE. If you want direct help, then send us a selfie of your beautiful face! Simply find a window with natural lighting, face it, take a few steps back outside of the harsh light, snap a picture of your makeup free face, and email it to us HERE.
This makeup is lifechanging. It really brings out a woman's natural beauty. It highlights her features. It's just the best!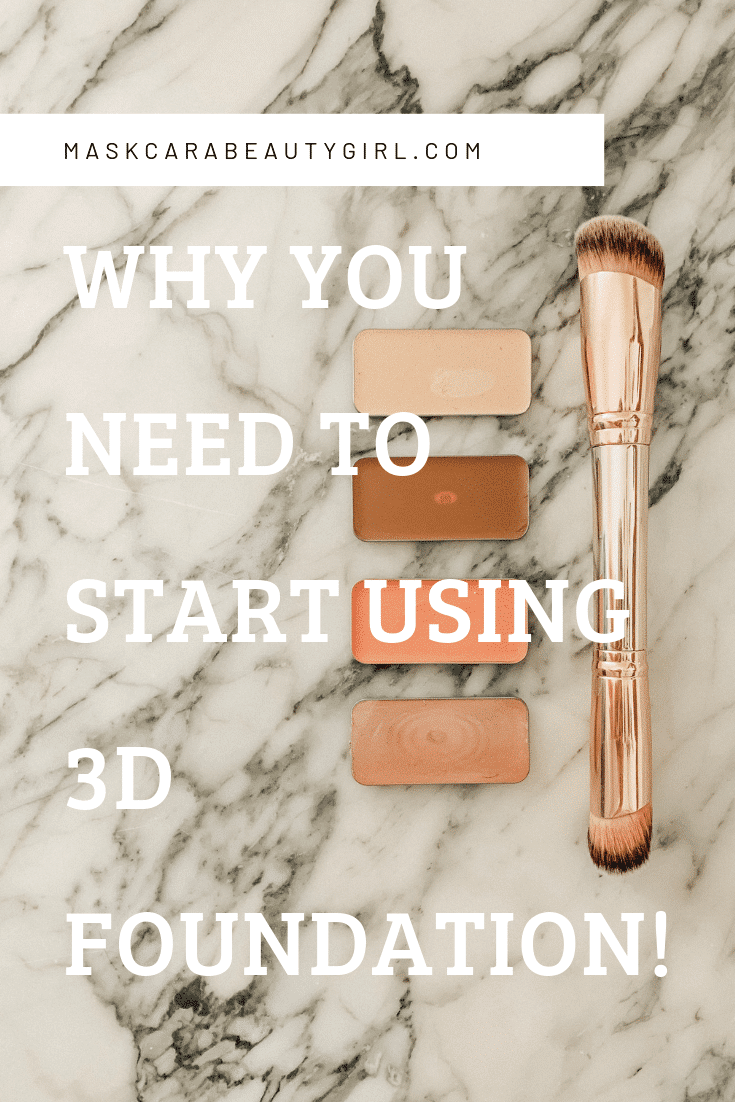 *This post contains affiliate links. If you purchase from a link on this post, we receive a small portion from the sale. Thank you! It does not affect you in any way….