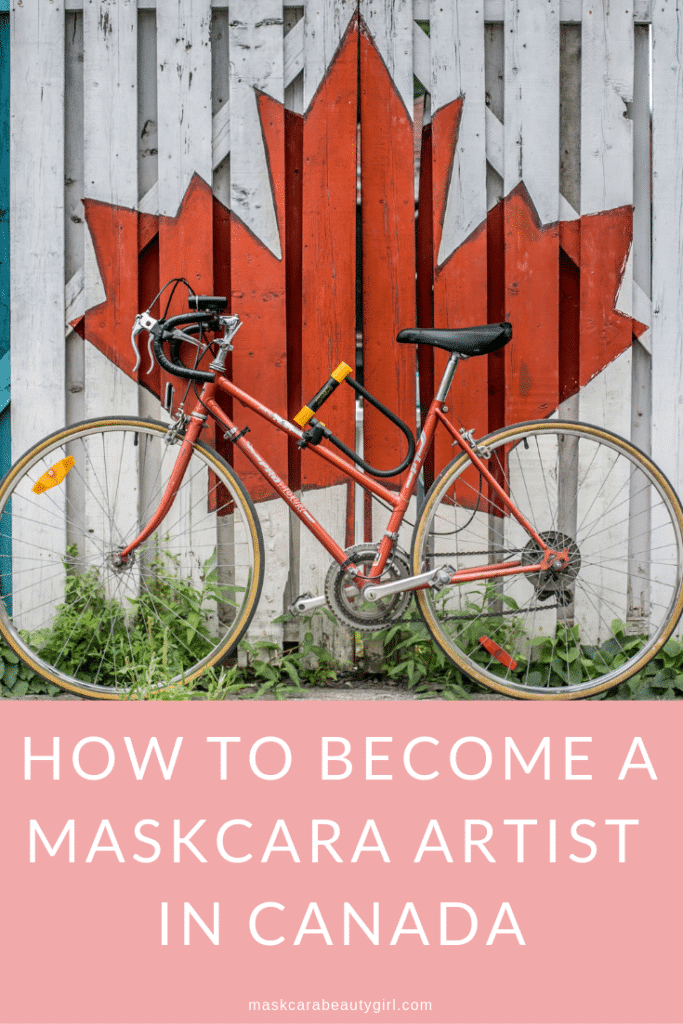 How to Become a Maskcara Artist in Canada
Have you heard the word?? Maskcara is available in Canada! As of March 25, 2019, women can now purchase Maskcara products or become an Independent Maskcara Artist! We're showing you how to become a Maskcara Artist in Canada so you can join in on this amazing business opportunity!
How Much Does it Cost to Become a Maskcara Artist?
The only kit available for purchase in Canada is the Basic Kit. The cost of that kit is $279, plus $16.95 for shipping. Also, every Maskcara Artist must pay a monthly Back-Office fee that allows you to have your own website where customers can purchase from directly. This is so convenient for you and for the customer. You don't have to collect stock of the product, ship any product, or do the customer service….it's awesome! The monthly cost of that fee is $14.95.
Questions About Becoming a Maskcara Artist:
Can you join a team that is based in the USA? Yes! It doesn't matter where your upline lives or where you live. As long as either one of you lives in the USA or Canada, you can have cross-border teams and customers. 
Do you need a special license to sell in Canada? Yes. Maskcara Artists residing in Canada must obtain a special license to do direct sales in Canada. This must be paid by the artist.
Is Maskcara available in Quebec? Unfortunately, not at this time. 
Who can you sell to? You can sell Maskcara products to anyone that lives in the USA or Canada.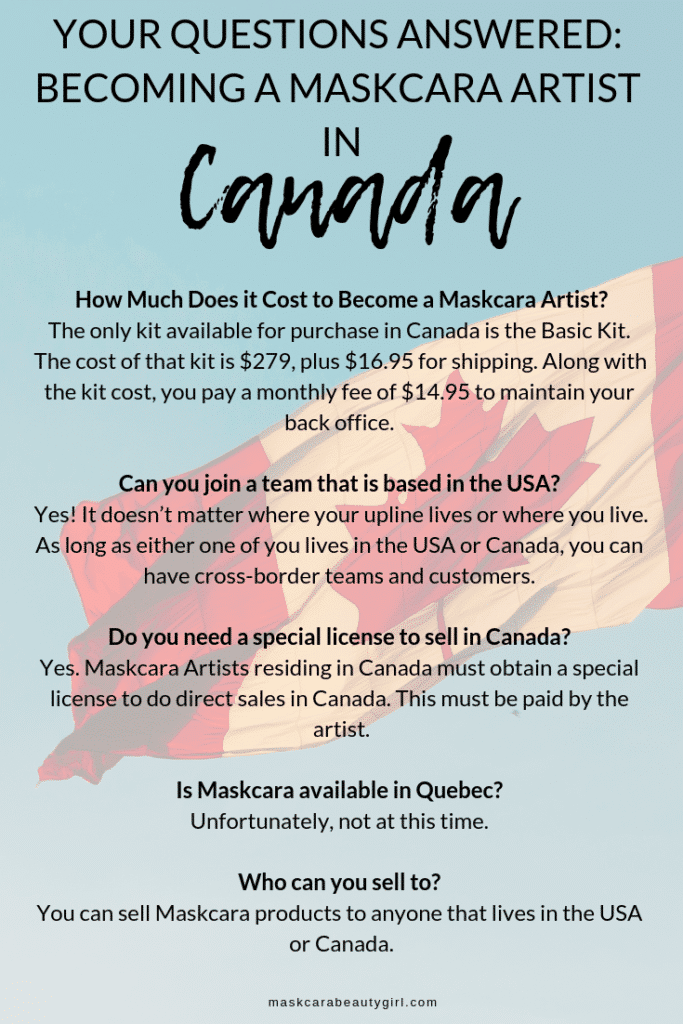 What Does the Artist Kit Include?
The Basic Kit is $279. It is a retail value of $500+! In this kit, you will get:
18 IIID Foundation Singles (a collection of random highlights, contours, lip & cheeks, and illuminators)
1 Powder Single (either the Vanilla Dust Setting Powder or Cayman Bronzer)
2 Makeup Brushes (usually the 30 Second HAC Brush or the Detail HAC Brush and another random one)
1 Perfector Sponge
3 Compacts
25 Catalogs
25 Host Brochures
25 Opportunity Brochures
25 Post Cards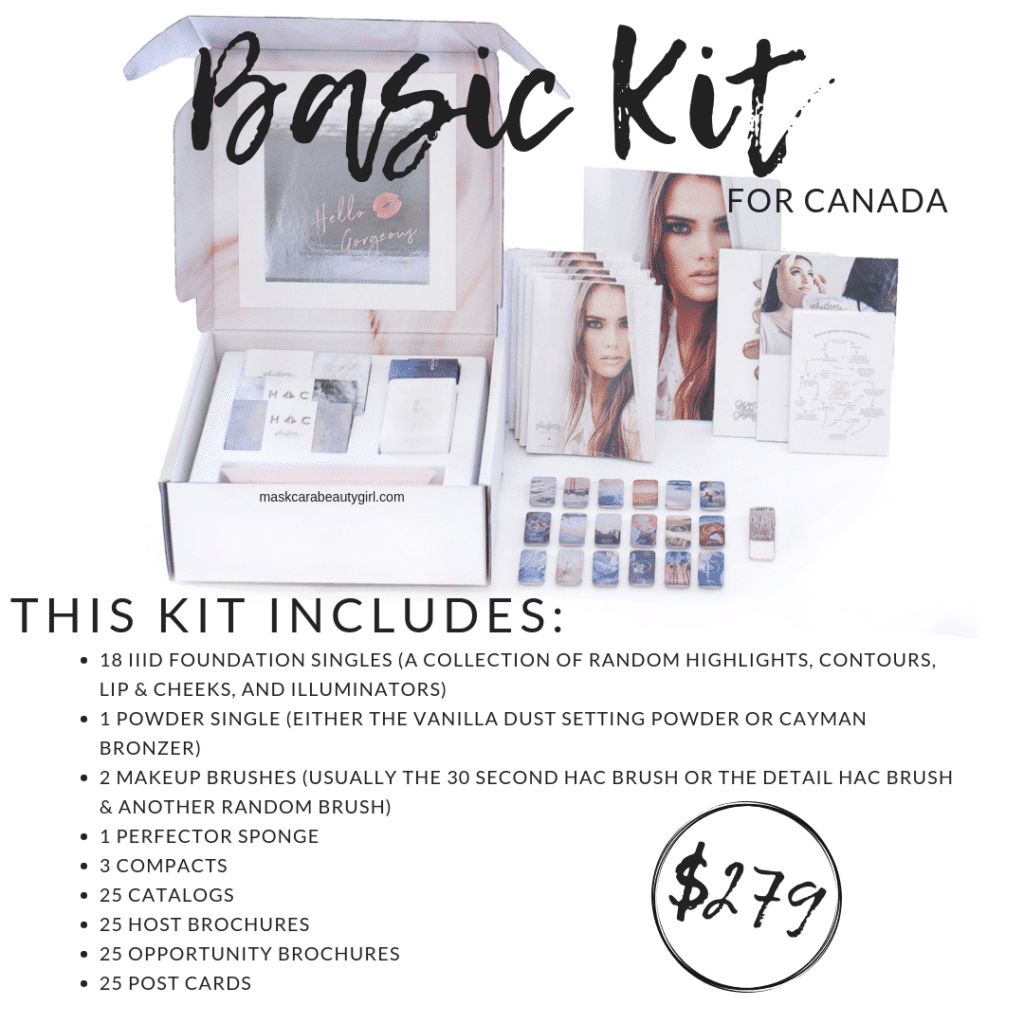 How to Join Our Team
If you are interested in becoming a Maskcara Artist, then I would love to have you on my team! You can read all about how to become a Maskcara Artist HERE and why you should join our team HERE. Please email me HERE if you have any questions. I'm here to help!