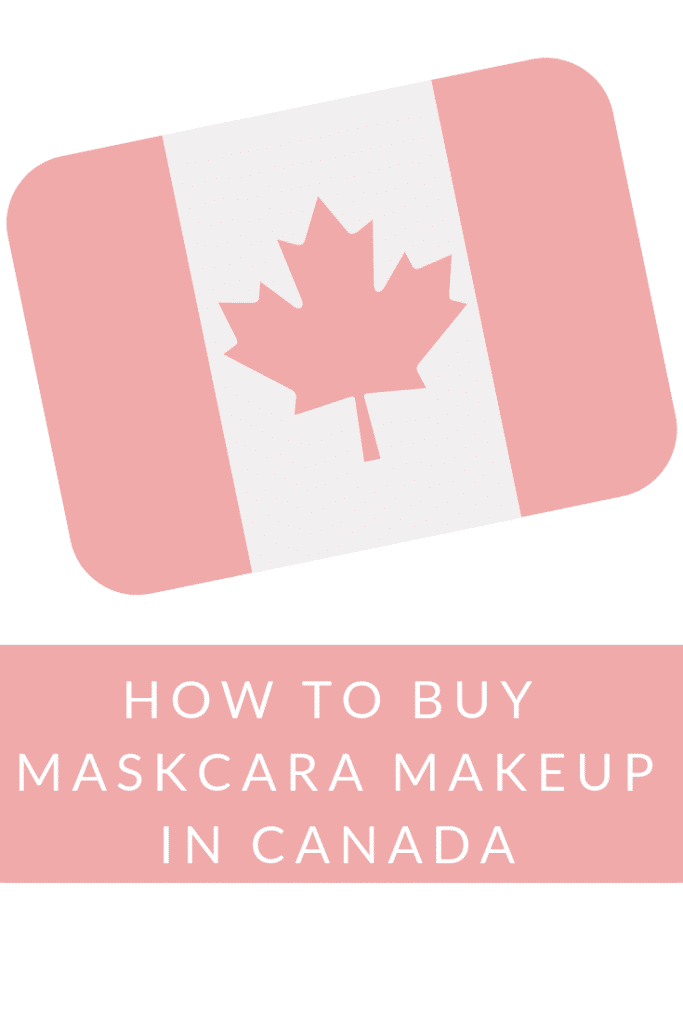 How to Buy Maskcara Makeup in Canada
The moment you've been waiting for has finally arrived!! We have been asked and asked by so many women when Maskcara will be available in Canada…and it's finally here!! On March 25, 2019, Maskcara will officially be available to buy to women who live in Canada! So here's the scoop on how to buy Maskcara makeup in Canada so you can finally see what all the fuss is all about!
When to Buy
Maskcara Beauty products will be available for purchase in Canada on Monday, March 25th, 2019. Any purchases made on that date will receive a free Desert Sunset Lip & Cheek! So set your alarm clock. Set your reminder. You don't want to miss this opportunity!
Where to Buy
Buying is super simple!! Simply click HERE to enter the Maskcara website and browse around, add products to your shopping cart, and checkout! Here are a few questions you may have:
What are shipping costs? Shipping costs on all orders under $99 are $3.95. Orders over $100 receive shipping for free! 
How do returns work? You will have 30 days to return or exchange any product you aren't satisfied with. You just have to pay for return shipping.
How does customer service work? If your personal Maskcara Artists can't help you with one of your questions (that's us!), then you can contact Maskcara Customer Service HERE to get help. 
Can you order from a Maskcara Artist that works in the US? Yes! It doesn't matter that you are a customer in Canada and are working with an Artist that lives in the states. Cross-border customers are welcome! Just make sure that you have the Canadian flag displayed on your shopping page when you're checking out. All price adjustments will automatically be applied.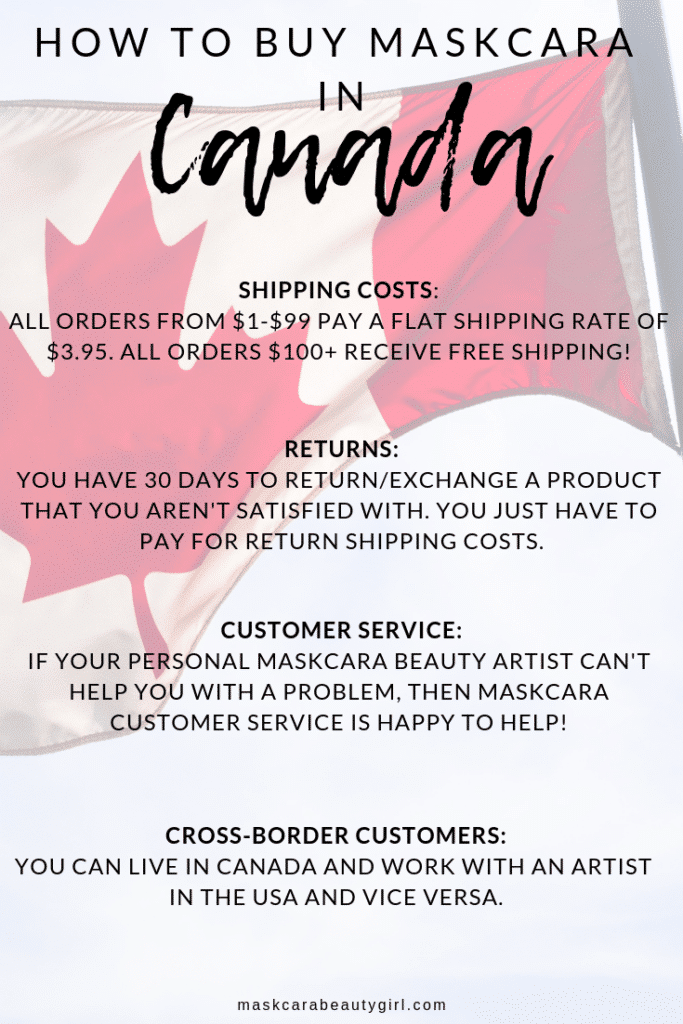 What to Buy
Now that Maskcara is available in your country, how do you know what to buy?? That's what we're here for! As your personal Maskcara Beauty Artists, we can help you figure out what colors and products will work best for your beautiful skin. You can email us HERE with any beauty and product questions you have. 
If you want help choosing the right colors, then send us a selfie so we can better determine what would complement your skin tone. Simply find a window with natural light, face it, take a few steps back, snap a picture of your beautiful makeup-free face, and email it to us HERE! 
Maskcara Beauty offers iiid foundation (highlight, contour, blush, illuminator), eyeshadows, skin care, makeup brushes, compacts, makeup sponges, makeup and brush cleaners, and clutches. There are so many fun things to choose from! And we're always here to help you pick =)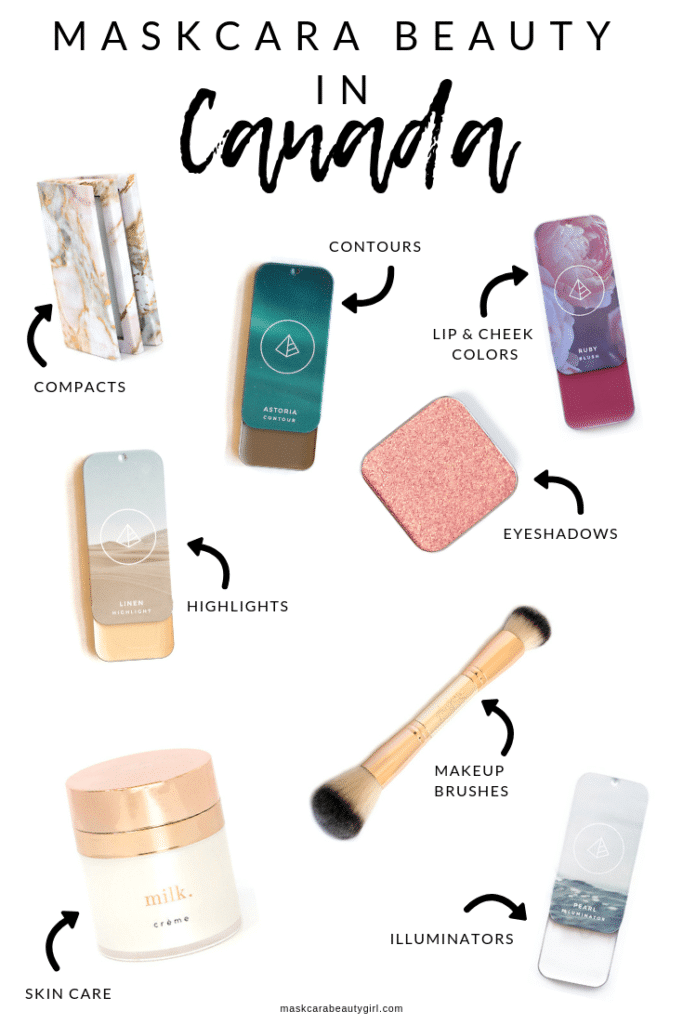 Let's celebrate together! If you want to be more than a customer, become a Maskcara Artist and join our team! You can learn all about how to become a Maskcara Artist HERE and why you should join our team HERE. We love what we do!