If you want a lasting closet, then invest in better fabrics and high quality clothes! Commit to buying less crummy clothes and save for better well made clothes. Linen is such a great to add to your closet! It's timeless, high quality, and versatile! It's one of those fabrics that gets better with age too! Here is how to care for linen so you can love your linen pieces for years!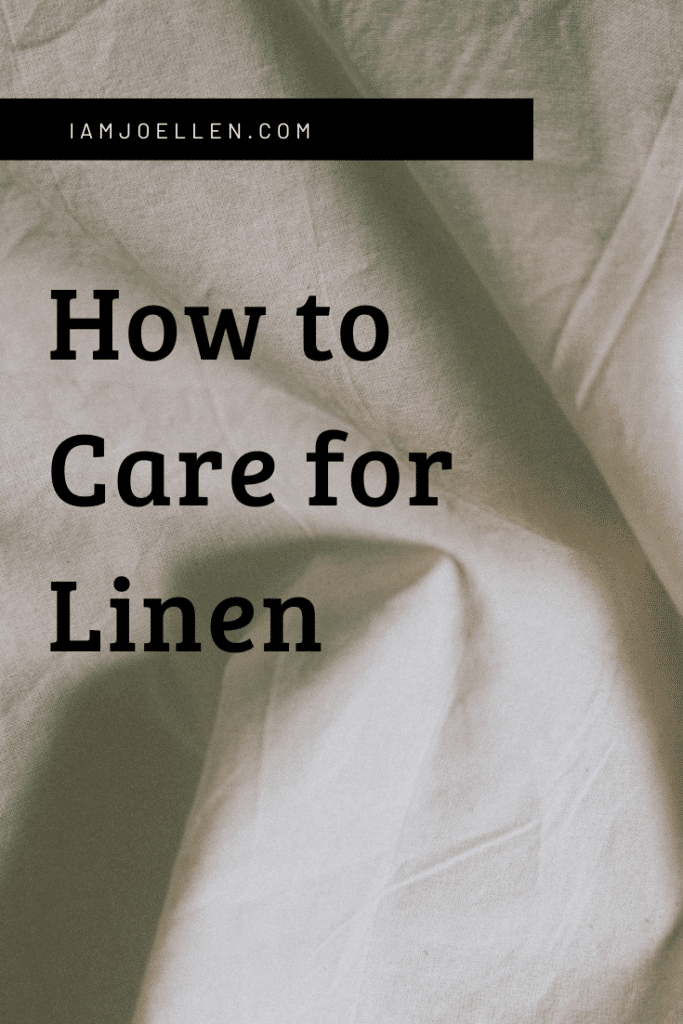 How to Care for Linen
Linen is an ancient fabric that is so well made! When you take good care of it, it will last you a long time! Here are some simple tips on how to care for linen so you can wear your favorite pieces over and over!
Washing Linen– It's best to treat your linen clothing carefully. If your washer has a delicate setting, then wash your linen pieces in lukewarm water with a mild detergent. Since linen is dyed, make sure to separate light from dark pieces so the colors don't transfer onto other clothing. Wash your linen clothing in small loads to give them plenty of space to tumble.
If you want to hand wash your linen pieces, wash them in a large sink or tub with lukewarm water and a mild detergent. Let them sit for about 10 minutes. Swish the fabric around and make sure not to twist and pull on the fabric because it will stretch it out. Rinse with cool water and press the water out.
Drying Linen– Linen can shrink so it's best to hang dry your linen pieces. This will preserve the fibers and help the fabric last longer.
Storing Linen– You can hang your linen pieces or fold them away for storing. It's best to store them in a cool dark place.
Ironing Linen– One thing people don't like about linen is that it wrinkles easily. But that's the beauty of linen! Those wrinkles give movement and character to your clothes. If you want to become a linen wearer, then you need to embrace the wrinkles! Be ok with your fabric not being pressed.
If you get some really crisp wrinkles after it being folded or crumpled somewhere, there are a few ways to get those really pesky wrinkles out:
Hang your linen piece in the bathroom and let the hot steamy shower loosen the wrinkles.
Hang your linen piece on a hanger and lightly spritz it with water. Let it air dry.
Take an ironing board and put an iron on the linen setting, spritz the linen piece with a spray bottle of water, and lightly press on the crisp wrinkles.
Where to Buy Linen
Linen is such a great fabric to have that it can be a bit pricey! But I have found the best place to buy linen! It's an Etsy store called Not Perfect Linen that specializes in customized linen pieces. Their prices are affordable, the quality is superb, and the selection is great!
I've had lots of communication with the owner and she is a gem! They are a family owned business that completely hand makes each piece and pride themselves in hiring seamstresses to provide a living for. Their sustainable business is conscientious of quality and ethics. I just love their brand!
Follow those tips on how to care for linen and you will be able to love your pieces for many years!