Silk is a well-made fabric that needs some extra TLC. It's a great fabric that is classy, timeless, and high quality! Here are some tips on how to care for silk so it lasts a long time in your closet!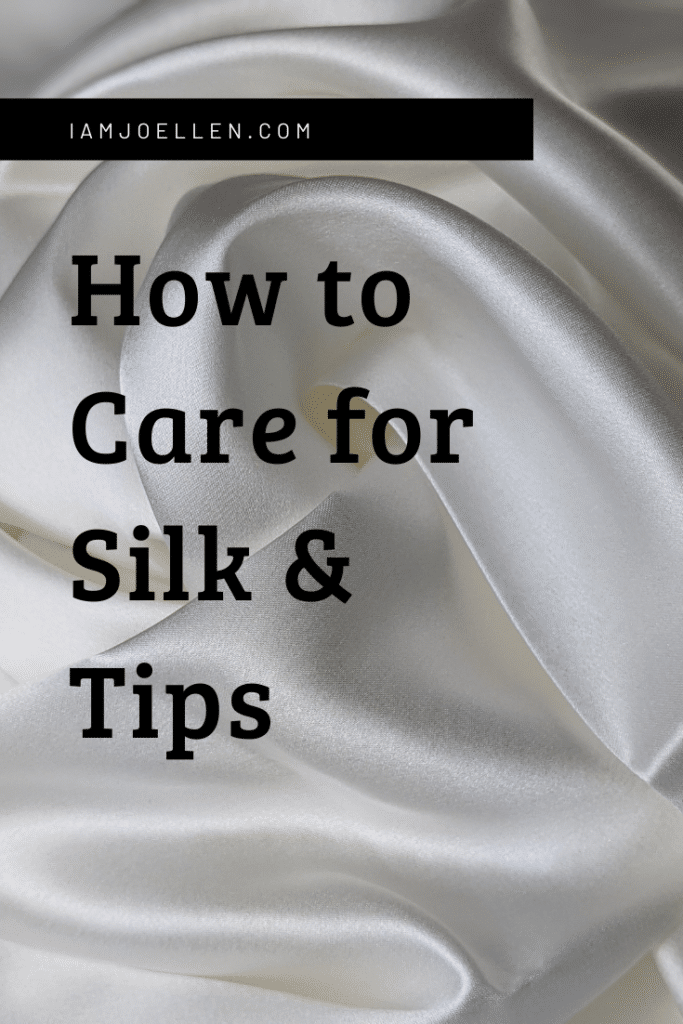 Why Silk is a Good Fabric to Have in Your Closet
Silk is such a great fabric! It's timeless, classy, high quality, and versatile! You can dress it up or dress it down. You can wear it with sandals, sneakers, boots, or heels. It's a fabric that instantly helps you feel fancy! Because it is well made, you will have it for years!
How to Care for Silk
How to Wash Silk: It's best to hand wash your silk pieces. Simply fill a sink with cold water, add a gentle detergent (one you would use for your cashmere or wool pieces), and let your silk piece sit in the sink for a few minutes. You can swirl the fabric around a bit but the dirt will release easily so there's no need to give it a tough scrub. After you let it sit for a few minutes, drain the water and then rinse out the fabric with fresh water. Wash each silk piece individually so you avoid it from getting dyed.
Other washing options are to wash it in your washing machine on a delicate cycle. You can also have it dry cleaned.
How to Dry Silk: The best way to dry your silk pieces is to lay it on a towel and gentle dab the excess water out. Once most of the water is absorbed, you can hang it on a padded hanger and let it continue to drip dry. To avoid having a messy puddle, hang it over a shower, bath, or sink to collect the water.
How to Iron Silk: The best way to get rid of wrinkles in your silk pieces is to use a steamer. It's the gentlest way to care for it. If you don't have a steamer, you can use an iron on the lowest heat setting and iron your garment inside out. Another easy way to rid those wrinkles is to hang it on a hanger in a steamy bathroom and let the wrinkles naturally release.
How to Store Silk: Simply hang your silk pieces on fabric hangers in your closet. When you want to store them when they're not in use, make sure to use a moth repellant because those critters love the taste of silk!
How to Prevent Static: Silk likes to stick to your body sometimes! Here are 4 ways you can prevent static cling:
Simply spritz your silk pieces with a spray bottle of water and let it air dry. Or you can get the body part that the silk will be touching moist. Static thrives on dryness!
Take a wire hanger and lightly glide the hanger along your silk piece.
Take a dryer sheet and rub it along the inside of your silk piece and also along the body part that it will be touching.
If you're wearing a dress or skirt, wear a cotton slip underneath to prevent cling.
Other Silk Tips: Keep your silk pieces out of the sun to prevent sun damage or discoloration. When you are traveling, roll your silk pieces to avoid deep creases.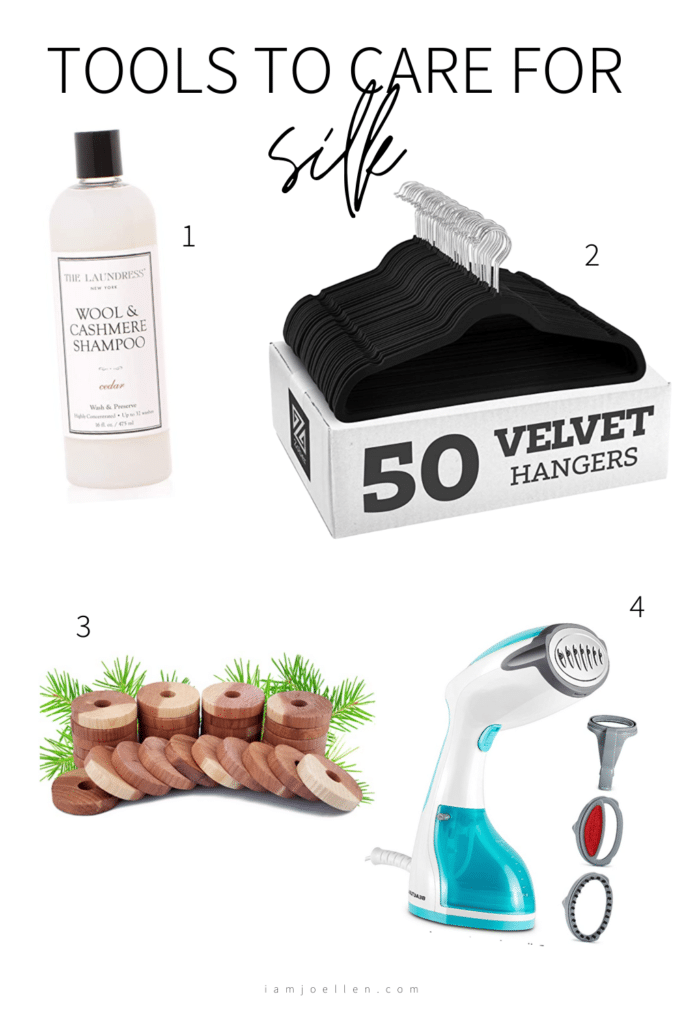 Where to Buy Silk
Silk usually seems like a really expensive fabric to invest in…and it can be! But I've found a really great brand that makes and sells simple and beautiful silk pieces that any woman can afford! They take out the middleman in their production and marketing process so they can provide high quality pieces at affordable prices. When you shop their great products HERE and get $10 off your first purchase!
I have a beautiful silk blouse that I love found HERE. I also have their silk skirt that I love. You can find the silk skirt HERE.
Hopefully those tips will help you learn how to care for silk a bit better! Invest in high quality fabrics so they will last a long time and give you a closet that you love!
You can learn how to care for cashmere HERE and how to care for wool HERE.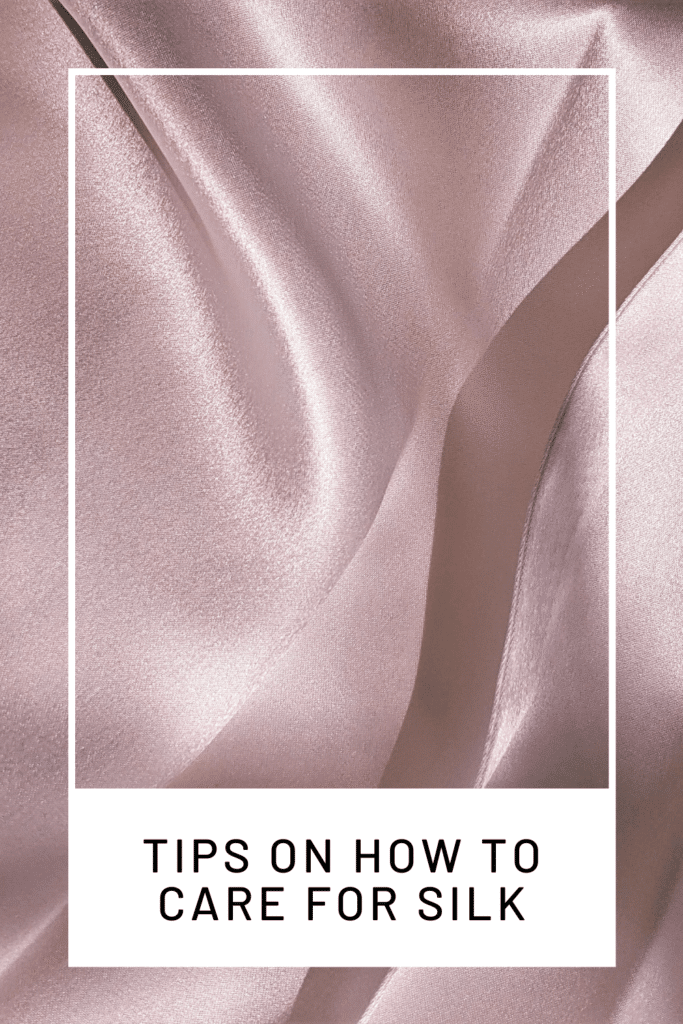 *This post contains affiliate links. If you choose to purchase something featured in it, I get small portion from the sale. Thank you! It does not affect you at all.