How to Match Foundation to Neck
Are your neck and face a different color? Every woman has different skin coloring, skin concerns, skin preferences. And that's why it's important to work with someone that can help you get exactly what you need in your skincare and makeup routine! A common concern in makeup is what if face and neck are different colors? What do you do?? If you have this problem, then here are some tips on how to match foundation to neck so you look your best!
BRONZER WILL BE YOUR BEST FRIEND!
Before we get into the nitty gritty, bronzer will be your best friend! Whether your neck is darker than you face or your face is darker than your neck, bronzer is key! Bronzer is meant for giving your skin a nice sun-kissed glow year-round. And it's even better for when you have discoloration, uneven skin tone, or mismatched face and neck. But when it comes to bronzers, you don't want just any bronzer. You don't want a bronzer that will leave you looking like an Oompa Loompa! You don't want a bronzer that will leave you looking cakey. You want a bronzer that will look natural in color and texture. A cream bronzer can give you that! This
cream bronzer
works like a charm and is the best out there! Apply it with the
Bronzer/Blush Brush
and you have yourself a magic combo! Don't know how to apply bronzer? Then you'll love this
bronzer guide!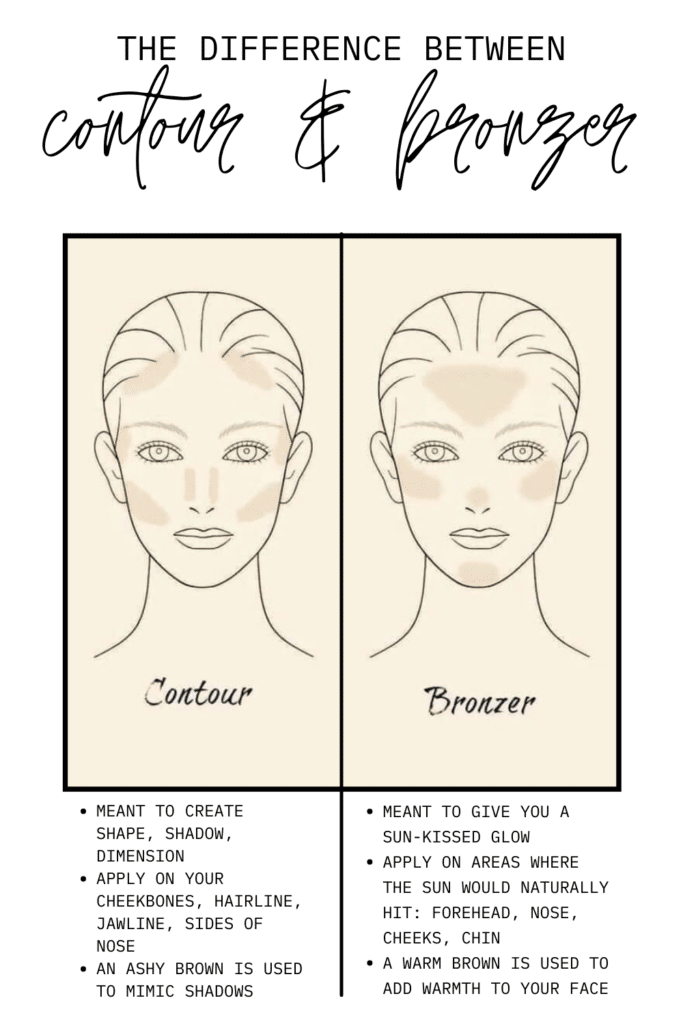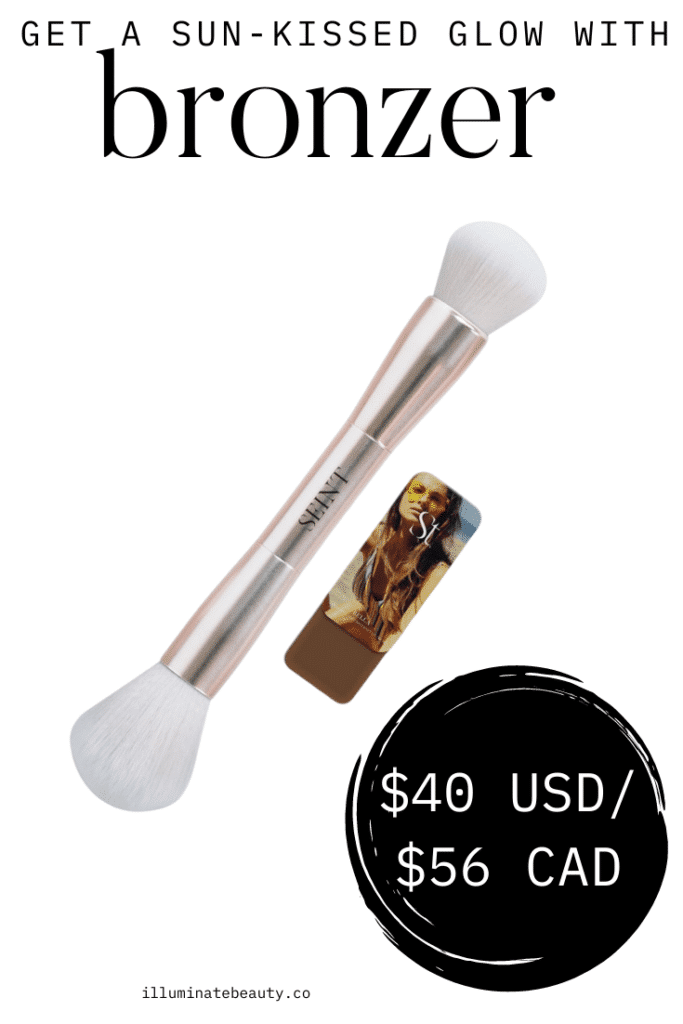 WHAT IF NECK IS DARKER THAN FACE?
So, what if your face is light and you have a dark neck or chest? What do you do? This is where bronzer comes in! Using a cream bronzer on your face will help match your darker neck and chest. After you've applied your makeup (highlight, contour, blush), then take the bronzer and apply it on your face. Focus on the highest parts of your face where the sun would naturally hit it (nose, forehead, chin, and cheekbones). Applying bronzer will help match your light face to your dark neck. It will help you look less like a bobble head and more like the two are meant to go together!
WHAT IF FACE IS DARKER THAN NECK?
What if you have the opposite problem? Then apply bronzer down along your neck to give it color. Focus on the sides of your neck bone and fade it onto your chest. It's a simple step that will even your skin tone out and help you match better! You can also use a lighter foundation color along your jawline to help marry the two differing shades better.
CONSIDER SUNLESS TANNER
If bronzer isn't your thing and you want a more permanent solution, then consider using a sunless tanner. This will last you for several days or weeks. You can watch a simple tutorial on
how to apply sunless tanner to your face
to help make it really easy. Here are several great sunless tanner options:
Beauty By Earth Self Tanner
St. Tropez Self Tan
Skinerals Self Tanner

So, what if face and neck are different colors?? That's how to match foundation to neck so you don't look mismatched! Hopefully those tips will help you solve that little problem! Try them out and see what you like best. Good luck!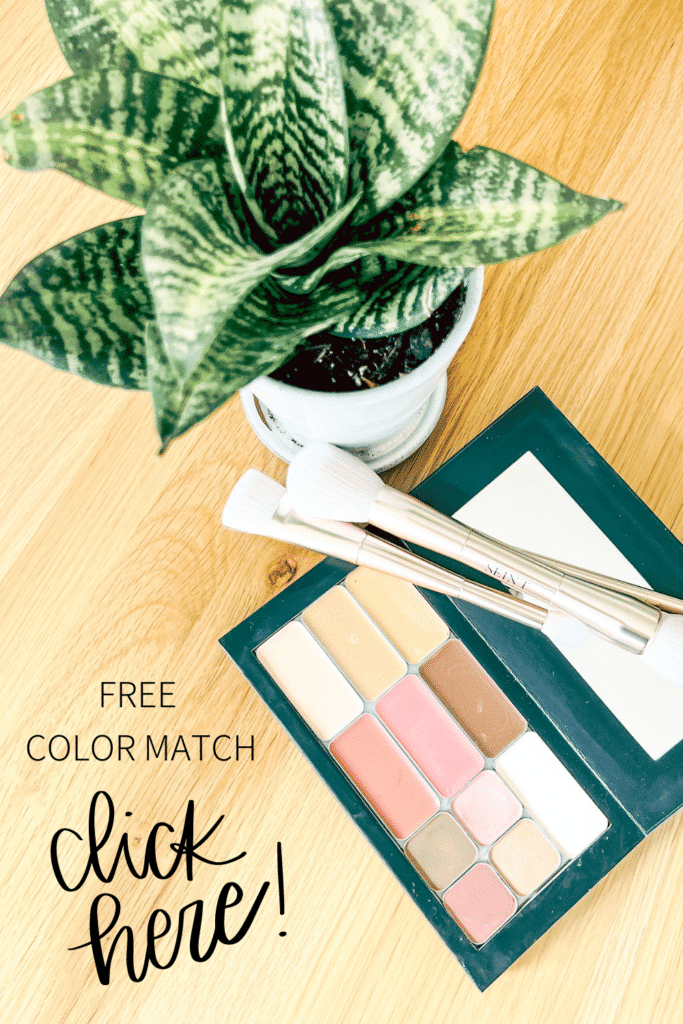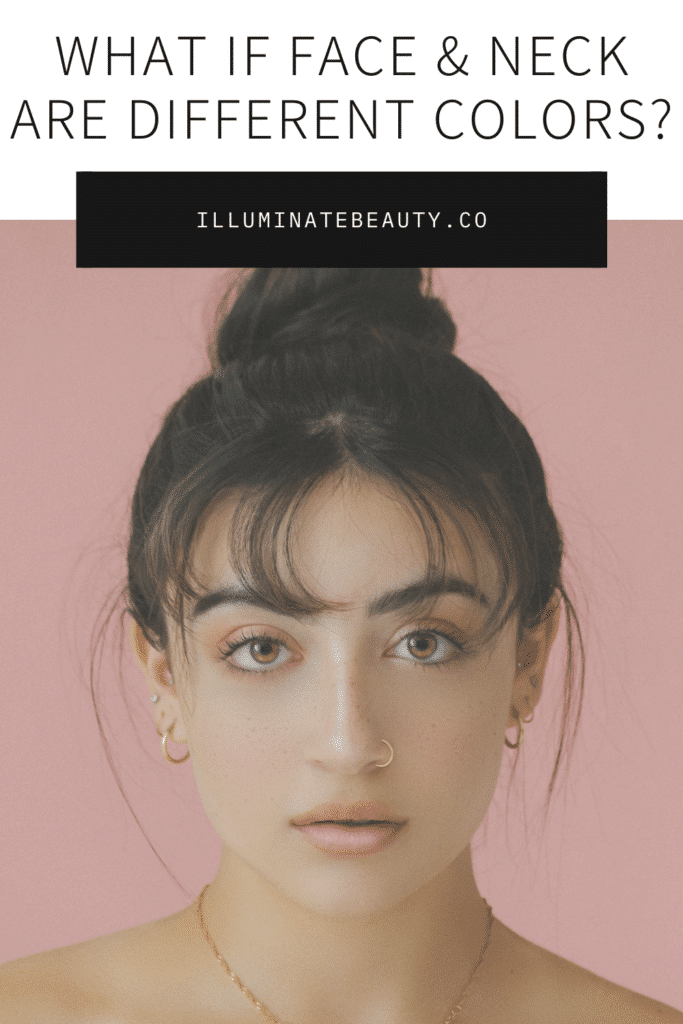 *This post contains affiliate links. If you choose to purchase an item featured in this post, I get a small portion from the sale. Thank you! It does not affect you at all.