We originally planned to spend 7 days in London, which was already too short! But we had a few flight delays and then finally a flight cancellation that shortened our time in London. We were really bummed that our time got cut short, but we got reimbursed $4500 for the hassle….so we couldn't complain too much! However, we wanted to make the most of our time so we hit the ground running! This is how to spend a quick week in London!
Museums
There are tons of free museums in London! Tons! We took the recommendations of family and friends and chose a few to visit. We toured the Victoria and Albert Museum, the National Gallery, the Science Museum, and the British Museum. We wish we had time to see more but what we saw, we loved! Our favorite was the Victoria and Albert (V & A) Museum. It had a great collection that kept us all entertained!
Tower of London
We had many many people recommend the Tower of London. It was one of the paid attractions we forked out money for and we're glad we did because our kids loved it! They loved touring the castle, learning about torture methods, seeing the weapons, and viewing the crown jewels. It was pretty fun! And we loved the view of the London Bridge!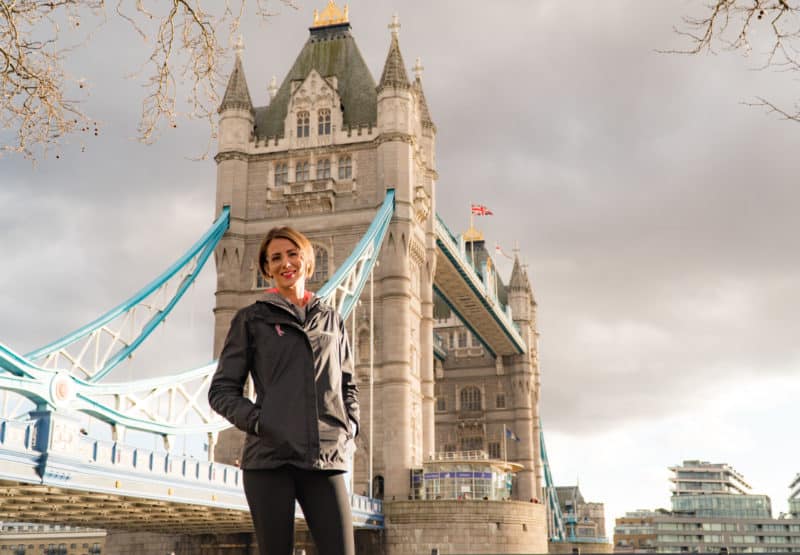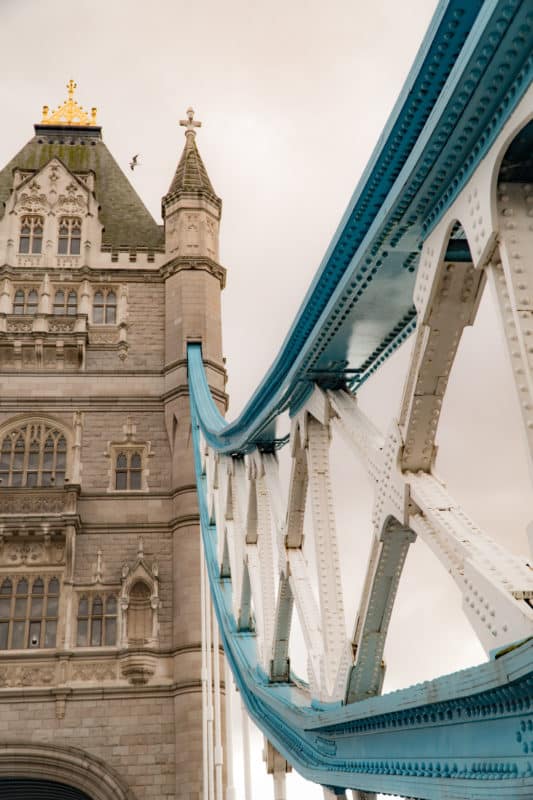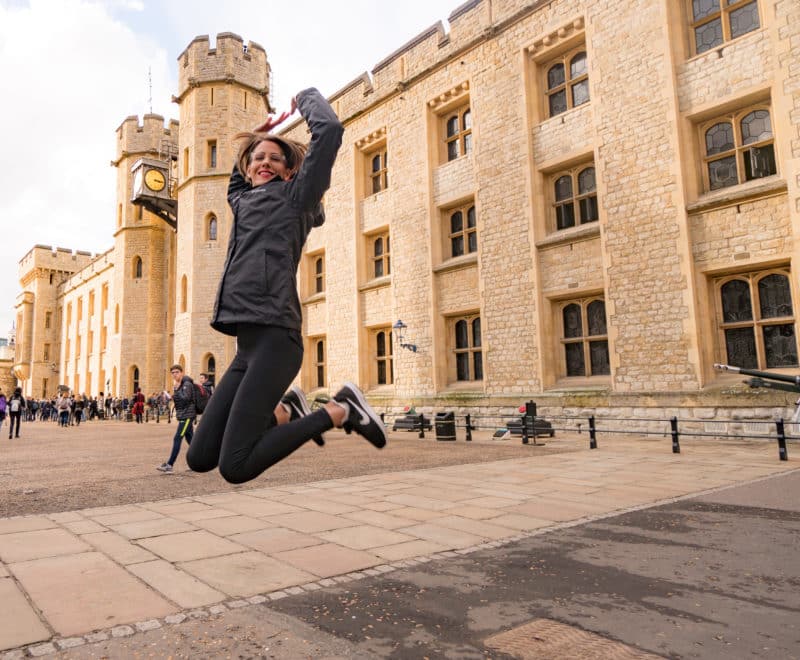 Changing of the Guards
You can't make a trip to London without seeing Buckingham Palace! We made sure that we scheduled in a time to watch the changing of the guards. And it was so cool! Luckily, we visited London in March when it was not very crowded, so we got a great view of the soldiers marching to their positions. The atmosphere was lively and festive and we loved it!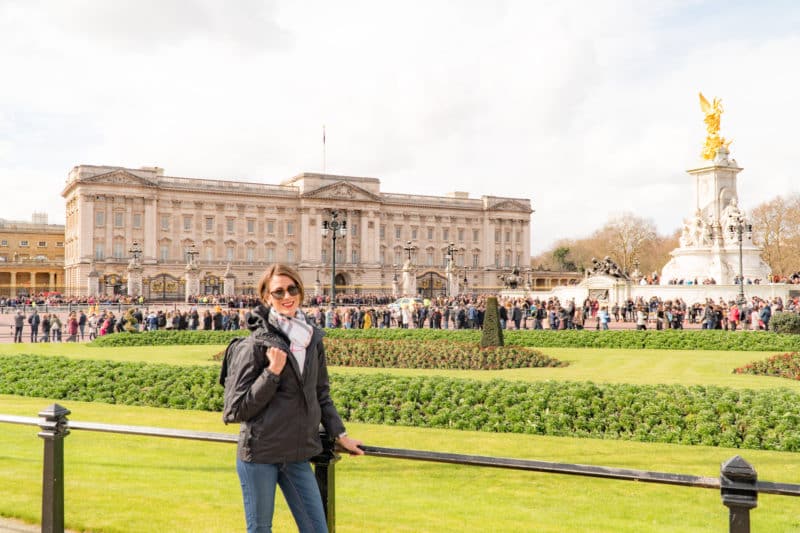 Site Seeing by Bus Ride
We took a double decker bus ride on route 57. This bus drove us right past all the cool buildings of London. We just had to sit back and enjoy the ride and watch the beautiful view out our windows. We loved the architecture, the hustle and bustle of London city life, and seeing all the iconic places by bus. It was a cheap and easy way to tour the city.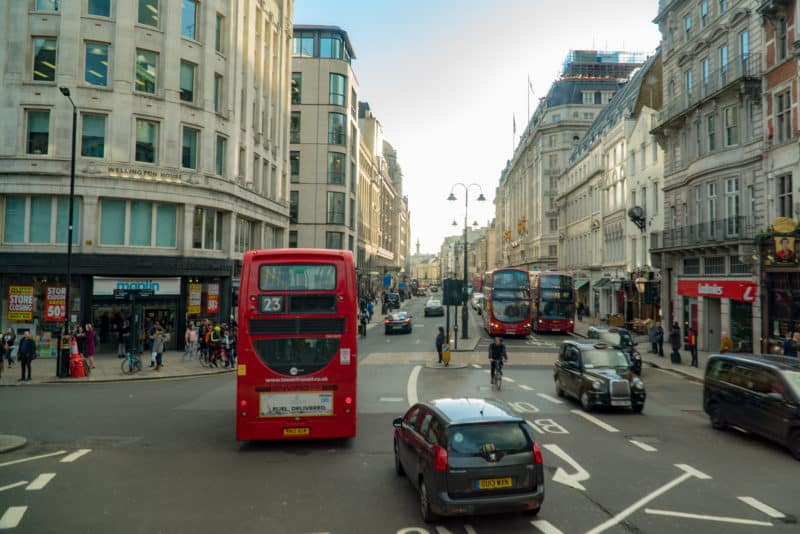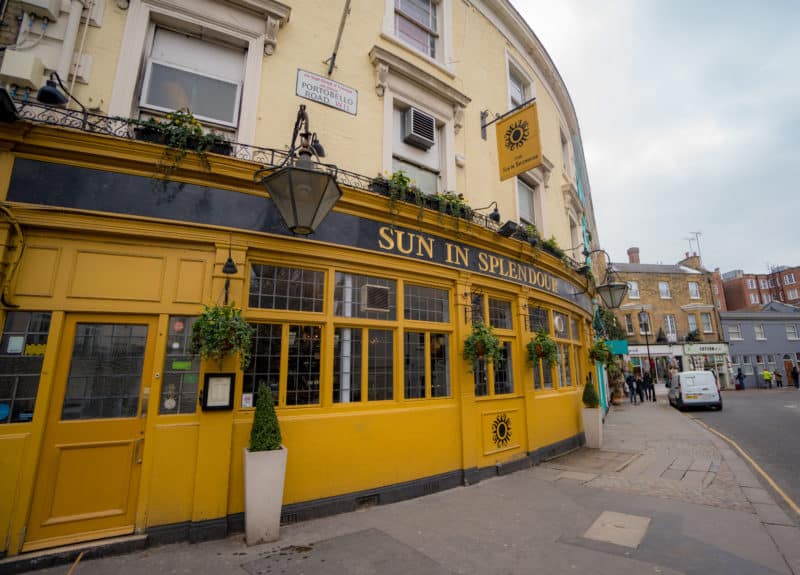 Shopping
London is full of great shopping! We knew we had to visit the infamous Harrods. We had fun browsing the many levels of this classy department store. The only thing we left with was a bar of dark chocolate that actually happened to be one of our favorites from around the world! We also spent a bit of time in the largest toy store, Hamleys. My kids had a blast roaming the floors of this gigantic toy store! It was hard to peel them away from the fun…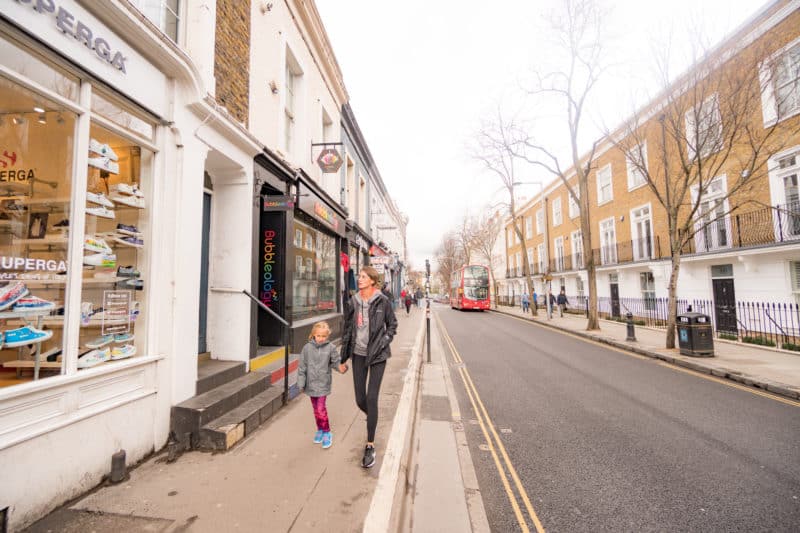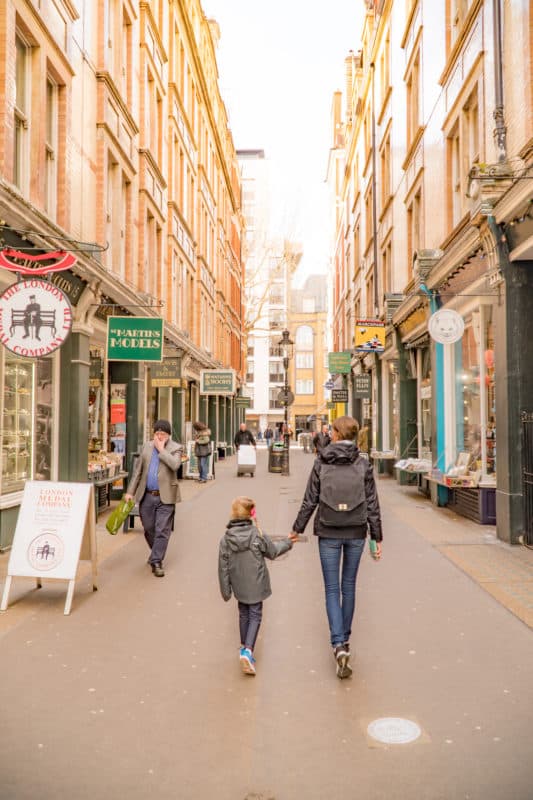 High Tea
I felt like it was a must to experience high tea with my daughter while in London. So we snuck away from the boys and had a little mommy/daughter date with hot chocolate and scones with clotted cream and raspberry jam. It was so fun to experience a proper tea with my daughter and we made sure to drink our coco with our pinkies up!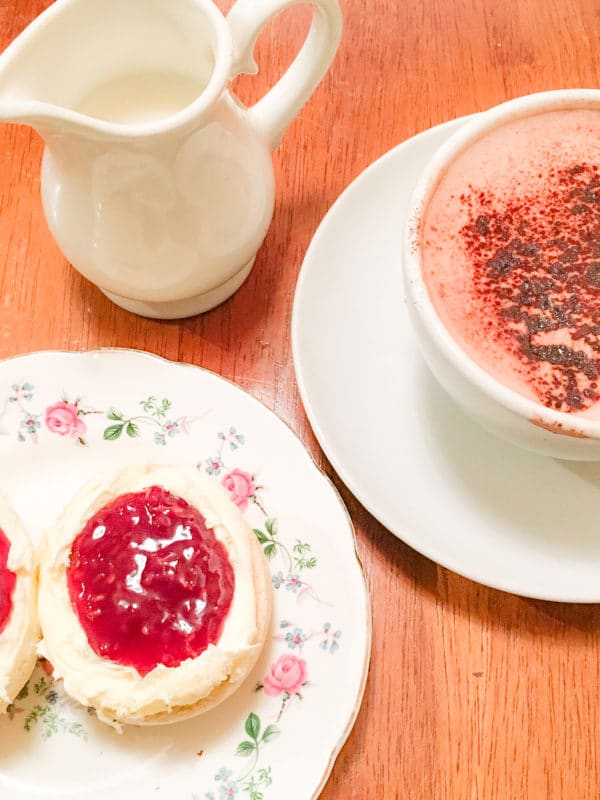 Harry Potter
We couldn't leave London and not see Platform 9 ¾. It was a must for our kids! So we went out of our way to say the infamous train station and platform. It was a freezing day and the train station is just as old as outside. We had to wait in line for nearly an hour but it was definitely worth it!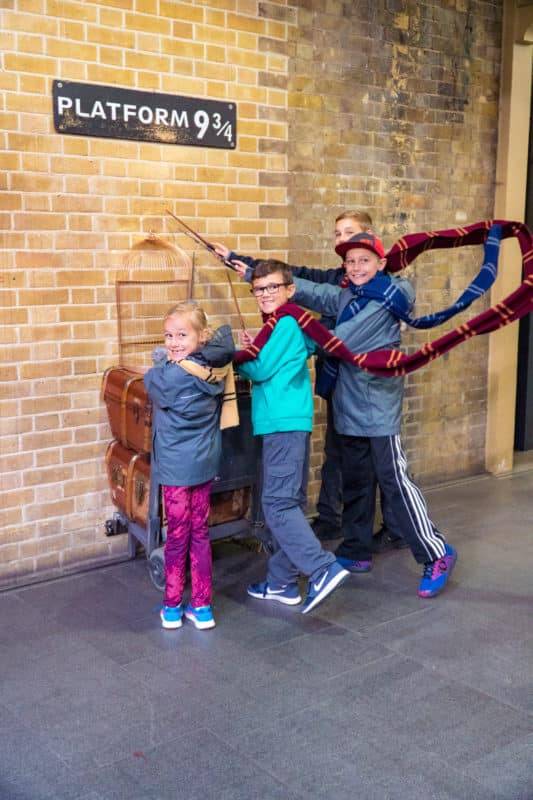 Phew! Our five days flew by! We jam packed our days and went from morning to night every day. We stayed in the most charming home in Nottinghill and absolutely fell in love with that neighborhood! We loved traveling the tube and became quite the pros by the end of the week. We loved our time in London and can't wait to go back to experience more!