You may think that you can only wear skirts in those warm weather months. But, that's not so! You can wear a skirt in the fall and winter too! Here's how to style a linen skirt in the fall and winter….
How to Style a Skirt in Colder Weather
When it comes to wearing a skirt in those colder weather months, it's all about what you choose to wear it with! Tuck away your sandals and short sleeve shirts. Take out those sneaker & booties, long sleeves & cardigans.
Great tops to pair with a linen skirt are: cashmere sweaters, wool sweaters, cotton long sleeve shirts, turtlenecks, and hoodies. Add an extra layer of warmth by wearing a cardigan, jean jacket, wool coat, or leather jacket.
Go for a casual look with sneakers and a jean jacket or dress it up with booties and a cashmere sweater. Think outside the box and have fun with trying some new combos!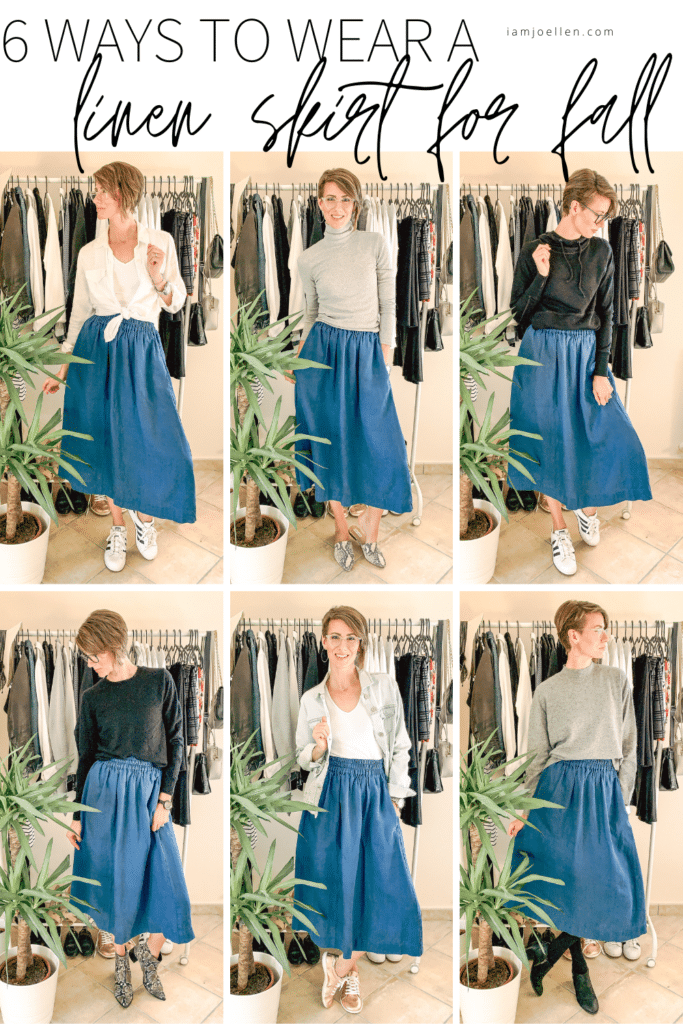 Great Linen Options
Linen can be worn in other seasons than summer! Depending on the weight of the fabric, it's a great cloth to wear year round. One of my very favorite places to buy linen is Not Perfect Linen. They have awesome quality, a great selection, and really affordable prices! All of their linen pieces are hand made and can even be customized! I have a lot of their linen pieces and I love each one!
You can shop the exact skirt I'm styling HERE.
You can find other great linen skirt options below:
A 1950s style linen skirt option HERE
A linen skirt with buttons options HERE
A shorter linen skirt option HERE
A Cold Weather Trick
If the thought of wearing a skirt in fall and winter is just too uncomfortable and chilly for you, don't worry, I have a cool trick! I really don't like being cold. I want all the layers and cozy clothes! So when I want to wear a skirt in the cold weather months, I wear a layer underneath my skirt! You can choose a pair of leggings, thermals, or biker shorts to give you that added layer of warmth. Just make sure that it's shorter than the skirt hem and nobody will ever know!!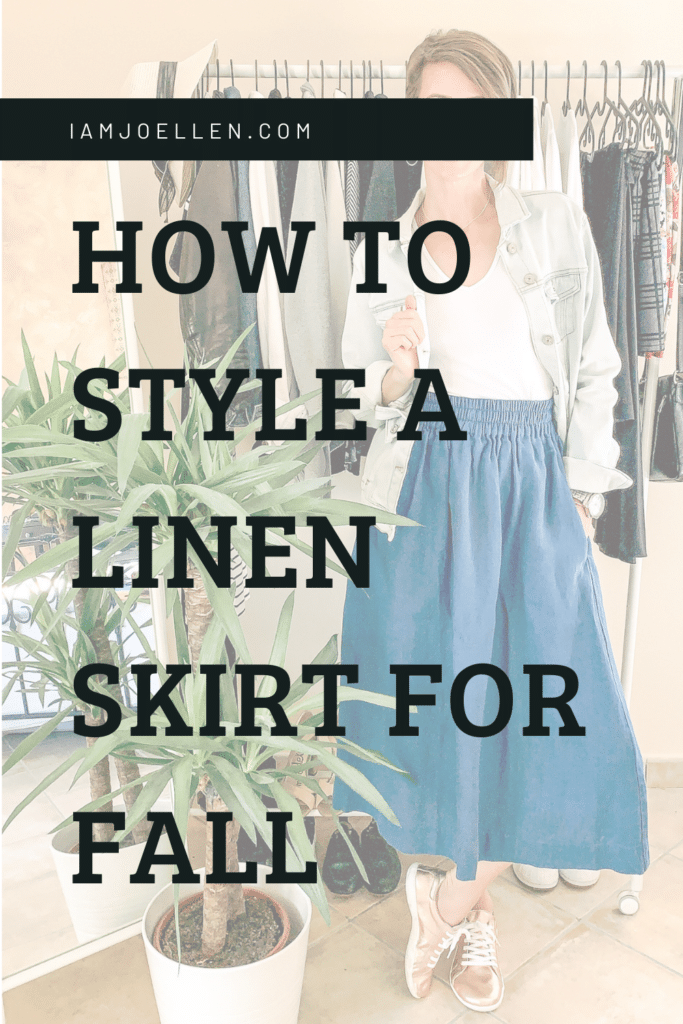 *This post contains affiliate links. If you choose to purchase an item featured in this post, I receive a small portion from the sale. Thank you! It does not affect you at all.