If you love linen as much as I do, then it can be a little sad saying goodbye to some of your best friends for the colder months. But you don't need to say goodbye just yet! You can still wear your favorite linen pieces through the colder months with a little strategy! Here's how to style a linen top for fall so you can hang onto it for a bit longer!
Style a Linen Top with Layers!
If you want to style a linen top for fall, then layering will be your best friend! Use button down shirts, sweaters, jackets, and coats for a fun layered look. Use scarves for extra warmth and. Play up your look with fun textures and colors and layers to extend the wear of your linen shirt!
Style a Linen Top with Pants, Leggings, and Tights!
A great way to extend that linen top is to cover your legs! Instead of pairing your favorite linen top with skirts and shorts and capris, wear pants, leggings, and tights to add warmth. Changing up your bottom half will make a big difference!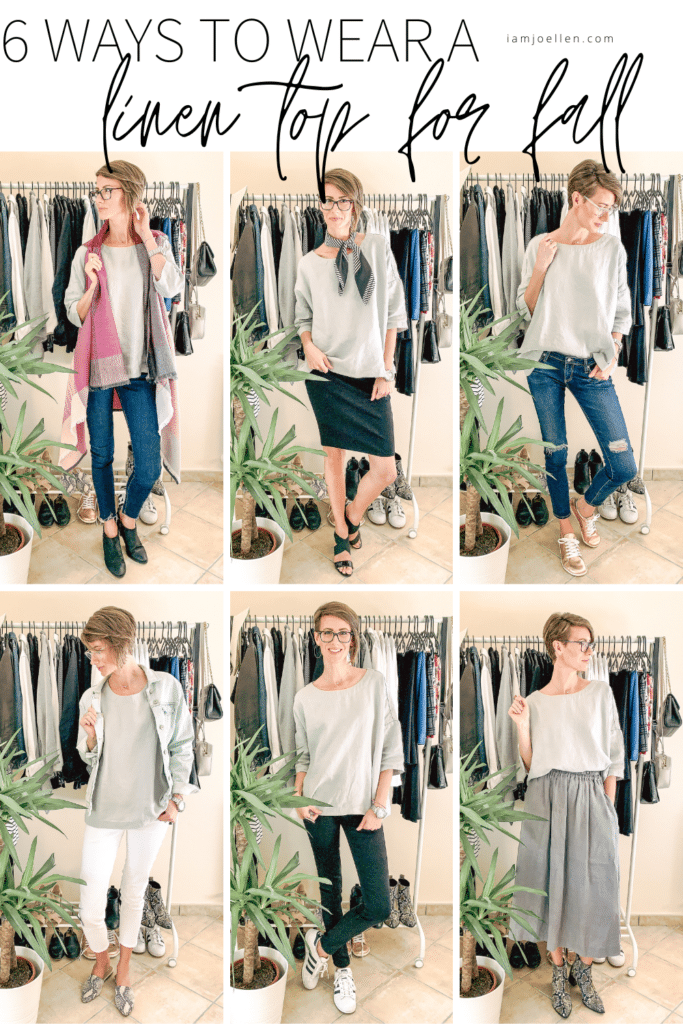 Style a Linen Top with Booties and Sneakers!
Tuck your sandals away and bust out your booties and sneakers for those colder months! You can pair your linen pieces with any closed toe shoe to give it a great fall look.
You can find the shirt I'm styling HERE.
So, don't say goodbye to your favorite linen tops just yet! Hold onto them a bit longer and use those tips to style your linen top for fall! Think outside the box and use what you have to extend the life of your favorite shirts.
See how to style a summery dress for fall HERE!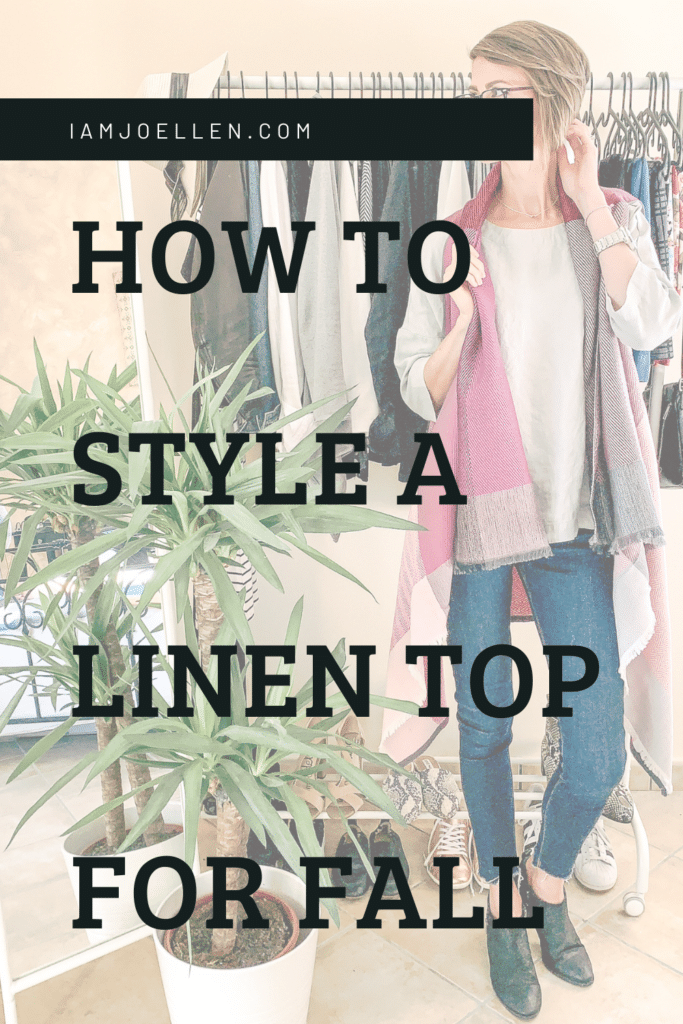 *This post contains affiliate links. If you choose to purchase an item featured here, I receive a small portion from the sale. Thank you! It does not affect you at all.