Winter is not my favorite season! I like the sun and warmth of spring and summer. So in those cold rainy winter months, I like to stay bundled and warm! Wool is a great way to stay warm in the winter. Here's how to style a wool turtleneck different ways so you can be warm and stylish!
Wool is Great for Layering
Wool is such a great fabric for layering and staying warm! It's well made, it's warm, and it can be stylish. When you want that added warmth, layer wool base layers so you can be toasty! I love to wear wool leggings under my jeans and a wool shirt base layer under any top.
Wool can be worn as it's own or under any piece of clothing. Try wearing wool as a layer and you'll love the difference it makes in your comfort on a cold day!
Where to Buy Wool Pieces
One of my very favorite places to find great wool pieces is Wool X. They have the best high quality, affordable, and stylish wool pieces! I wear the pieces I have of theirs daily! They work well as active wear, layering pieces, or on their own as an everyday look.
How to Style a Wool Turtleneck
A wool turtleneck is a great staple piece to have in your winter wardrobe. It will keep you warm and stylish! When you want to style a wool turtleneck, think outside the box! Layer it under a cardigan or jacket or sweater or button-down shirt. Wear it on its own with jeans or wide leg pants or a skirt. The options are endless!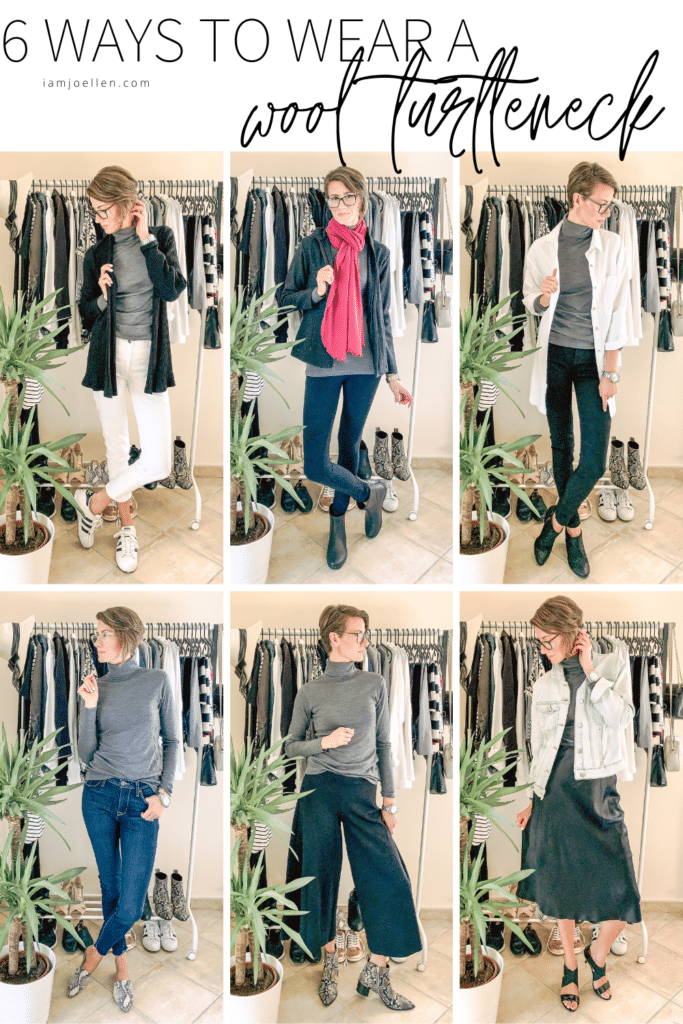 Add a wool turtleneck to your winter wardrobe! You will love how warm it keeps you and you will love its versatility!
Wool is a special fabric that needs some extra TLC. Learn how to care for your wool pieces HERE.