Linen is a great fabric to have in your closet! It's such a timeless material that can be worn all year round and that lasts for years! Here's how to style an oversized linen shirt in multiple ways!
Why You Should Put Linen in Your Closet
Linen is an ancient fabric that stands the test of time! It's naturally made, high quality, timeless, and versatile! It will literally last for years! Don't you want to have clothes like that in your closet?! I love how linen can be worn in so many different ways and throughout the entire year.
Some people are turned off by the wrinkles of linen. But linen gets better with age and wear! Just embrace the wrinkles! It's such a great breathable fabric and so comfy to wear. If you have a really stubborn wrinkle, simply spritz the garment with water and iron it on the linen setting. You can also hang it in the bathroom while you take a steamy shower.
Where to Buy Linen
Linen is such a great fabric to have that it can be a bit pricey! But I have found the best place to buy linen! It's an Etsy store called Not Perfect Linen that specializes in customized linen pieces. Their prices are affordable, the quality is superb, and the selection is great!
I've had lots of communication with the owner and she is a gem! They are a family owned business that completely hand makes each piece and pride themselves in hiring seamstresses to provide a living for. Their sustainable business is conscientious of quality and ethics. I just love their brand!
You can find the exact oversized linen shirt I'm styling HERE.
How to Style an Oversized Linen Shirt
Linen is best known for being a spring/summer fabric, but it really can be worn all year round. When you layer, it works well in fall and winter too. You can dress linen up or dress it down. You can wear it with sandals, sneakers, booties, heels, or flats. You can wear it on its own or layer it for warmth. The options are endless! Here are some ways to style an oversized linen shirt…it's such a cool piece to have in your closet!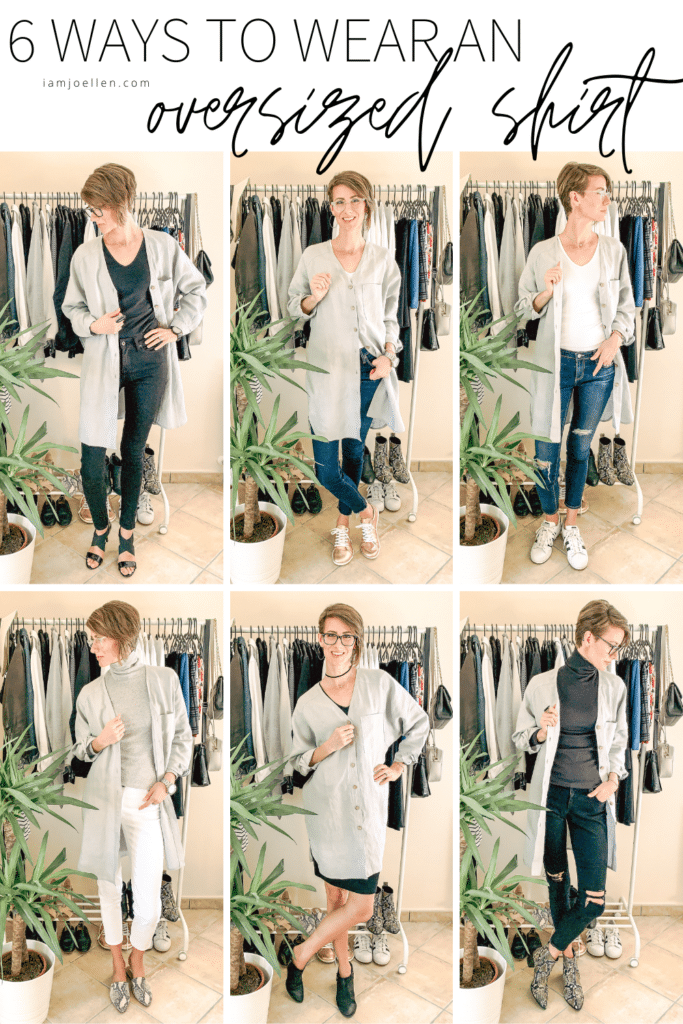 And that's how you can style an oversized linen shirt! The options are endless! Invest in pieces in your closet that are versatile, high quality, and comfortable! Linen definitely fits the bill!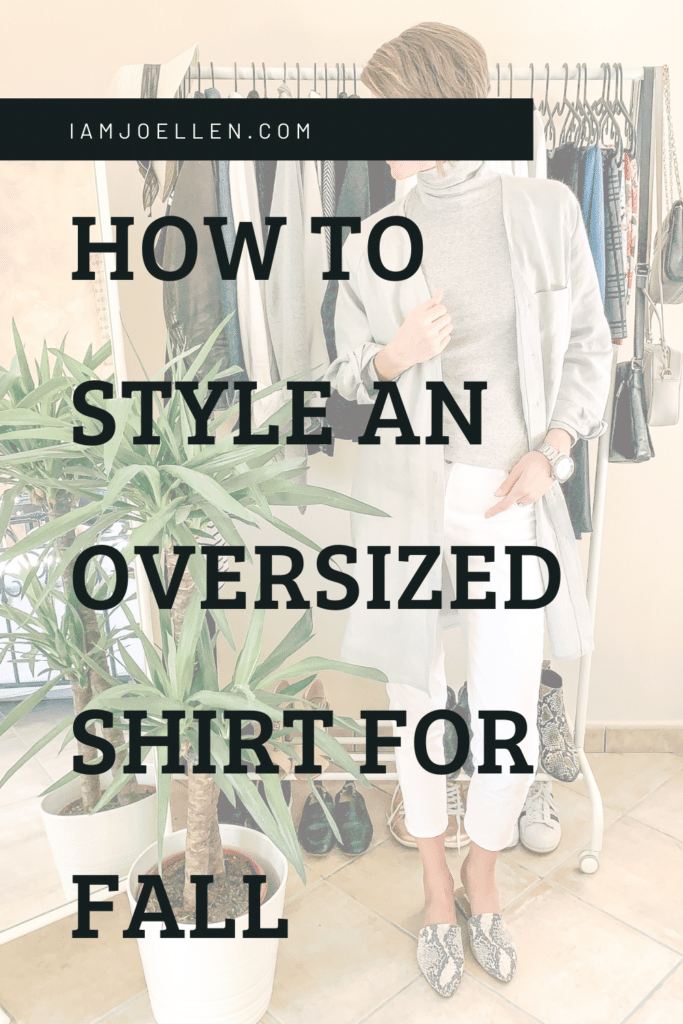 *This post contains affiliate links. If you choose to purchase something featured in this post, I get a small portion from the sale. Thank you! However, it does not affect you at all.