How to Style White Purse
A purse is a gal's best friend! Think about it…it is by her side every step of the day. It holds her essentials. It's her security net. A purse is a big deal! It's important to invest in a purse that is high quality so it will last! A white purse is a classic color. Here's how to style white purse so it polishes your look off nicely!
Purses are the Best Accessories!
A purse is an everyday accessory that can make or break a look. You don't want a sloppy or frumpy or cheap looking one. You want one that is stylish. And it can be both practical and stylish! Sometimes I think women think that you can only have one or the other, practical OR stylish. You can definitely have both!
If you're a mom in the middle of motherhood, you can have a purse that doesn't look frumpy. If you're more mature, you don't have to have a purse ages you. Style and function can coexist!
Along with style and function is versatility! Invest in a purse that is versatile so it can be worn in lots of different ways, with lots of different outfits. Buy something that has convertible straps or can be dressed up or down. Think outside the box!
Sapahn has really great high quality, stylish, and versatile options. I have several of their purses and LOVE them! The Ada Crossbody, Linda Jean, Sarah Ann Cross Body Belt Bag, and Staney Crossbody. are some of the best versatile bags! Get 20% off when you use this discount code at checkout: JOELLEN20
Purses can be crossbody, clutch, belt bag, shoulder bag, tote bag..anything that fits your lifestyle and essentials!
How to Style White Purse
White is such a classic and versatile color! It's a great color for spring and summer. Since it's a neutral color, it can literally go with almost anything! You can wear it with a casual outfit, coffee date, date night, work, or fancy event. Here are some simple outfits you can throw together with a white purse: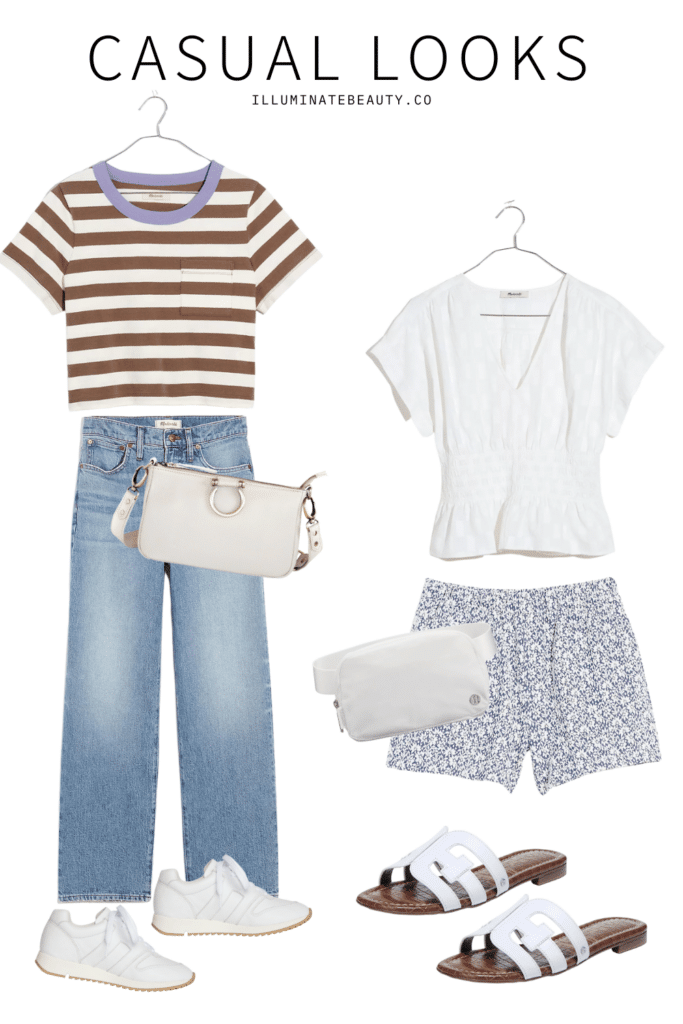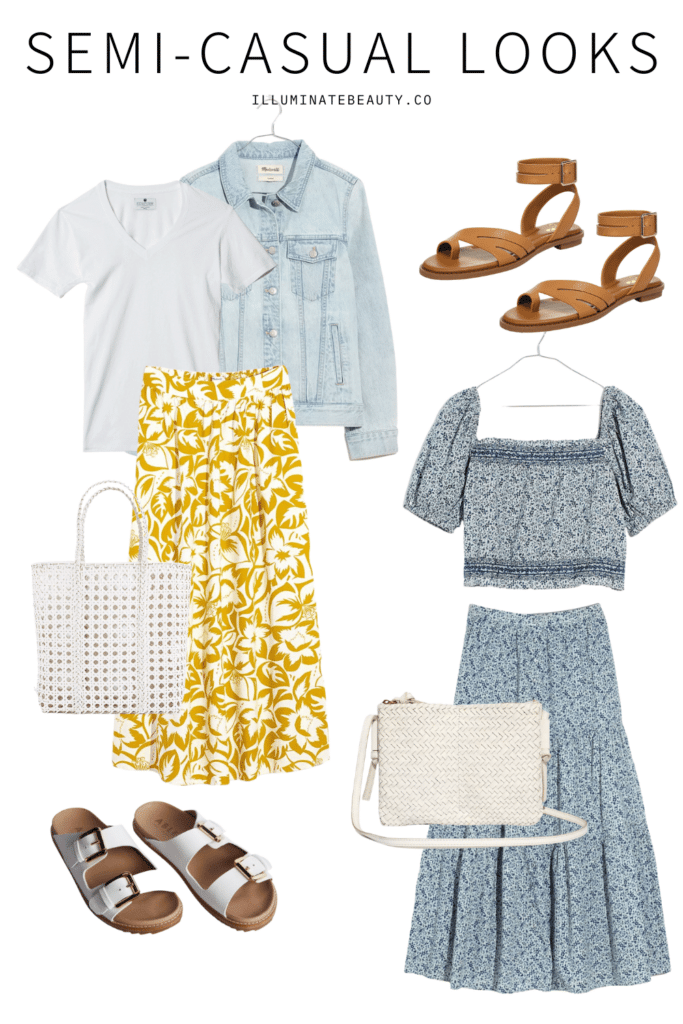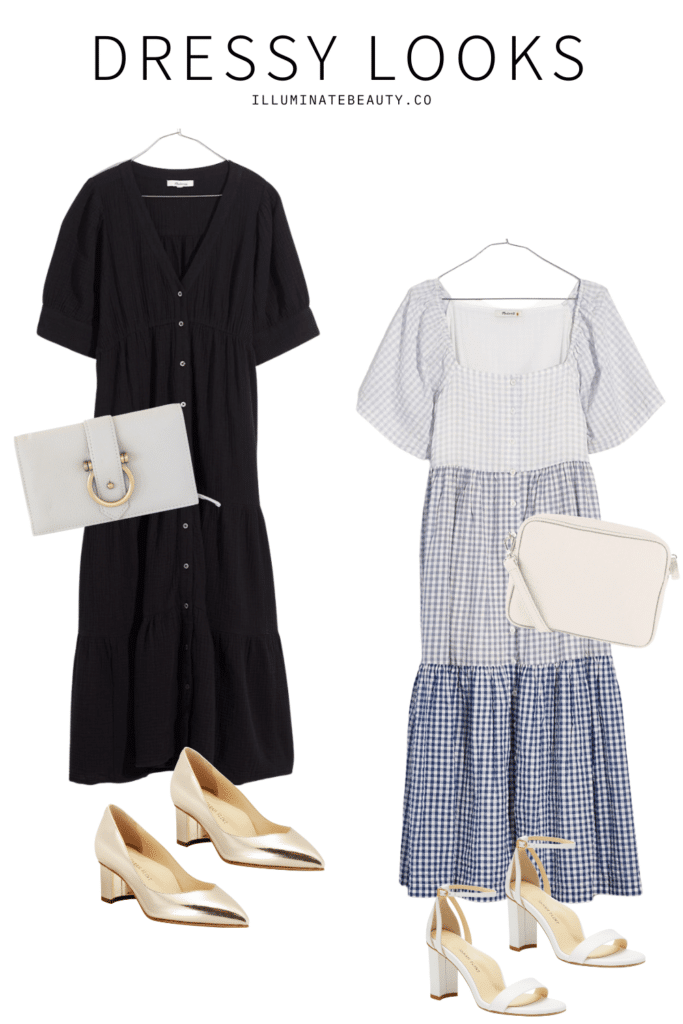 White Purse Options
There are a lot of pretty white purses out there! Some are casual, classy, timeless. It all depends on your style, your preference, and your lifestyle! I've rounded up some great white purse options that are high quality, versatile, and stylish!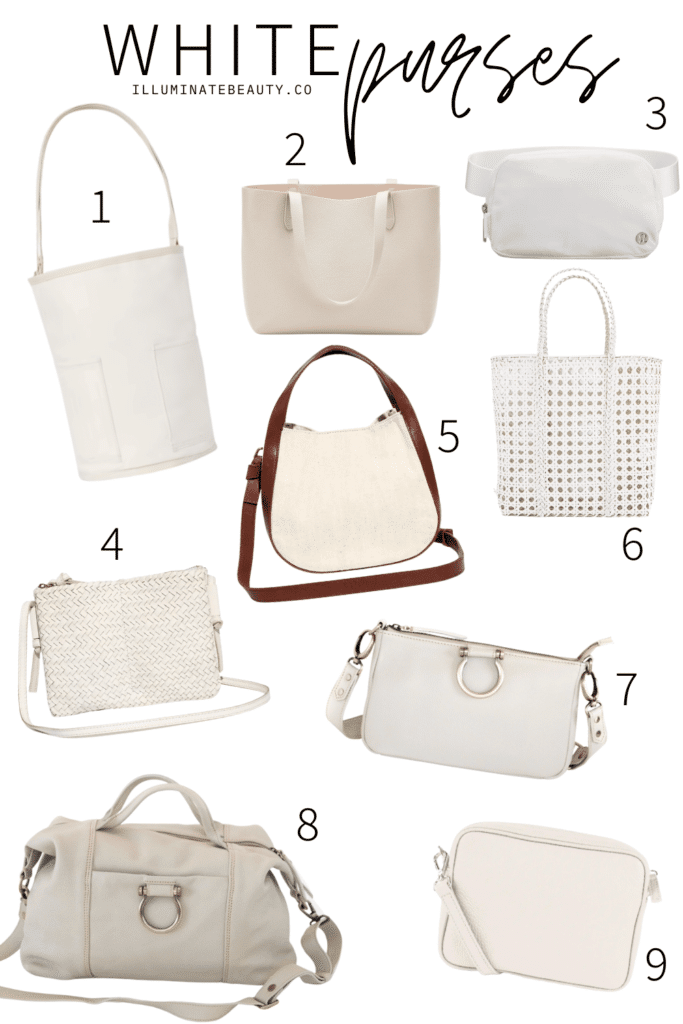 1  |  2  |  3  |  4  |  5  |  6  |  7  |  8  |  9

Can You Have More Than One Purse
You betcha! Invest in a few timeless colors so you can switch up your look. Some great options are black, cognac, white, cream, gray, navy, or brown. And add a fun pop of color too! You can take any look up a notch with a bright pop of purse!
Having a few purses not only allows you to get different looks but it also extends the wear of your purse. Switching out your purse will help your purse last longer!
How to style white purse?? Hopefully those tips will help you appreciate your purse and thin outside the box. Treat your best friend with respect and it will love you right back!
Other posts you may be interested in:
How to Get Designer Shoes for Less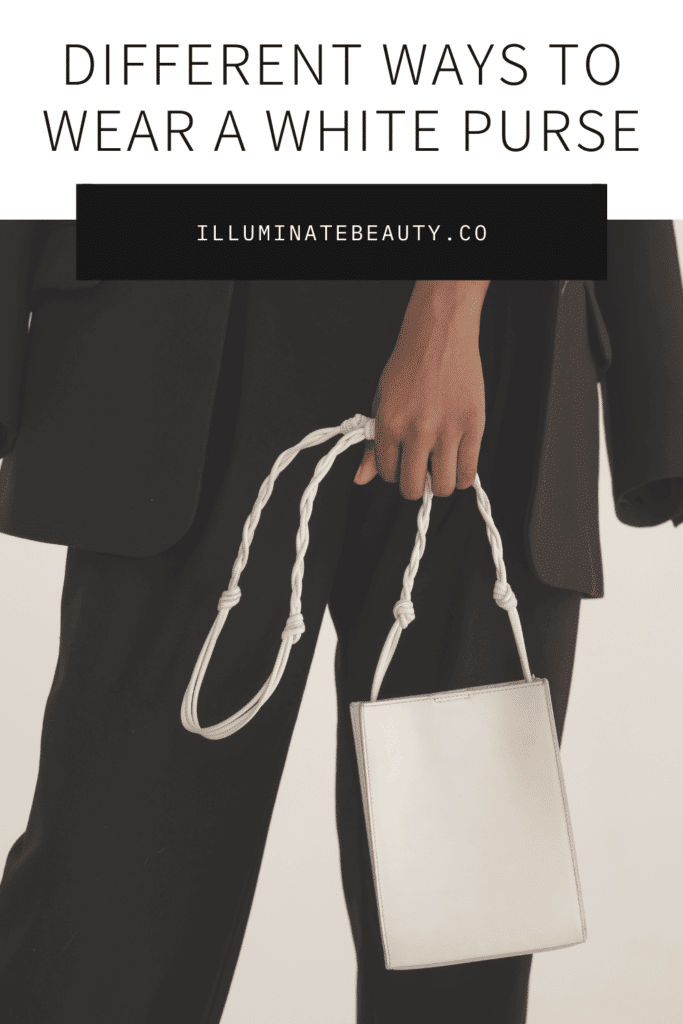 *This post contains affiliate links. If you choose to purchase an item featured in this post, I get a small portion from the sale. Thank you! It does not affect you at all.