Have you been looking for a creative outlet? A way to bond with women? A way to make a little extra money on the side? A business you can run from your home? Do you enjoy beauty? Then I have the perfect answer for you! You should become a Seint Artist! And this is why you should join my Seint team!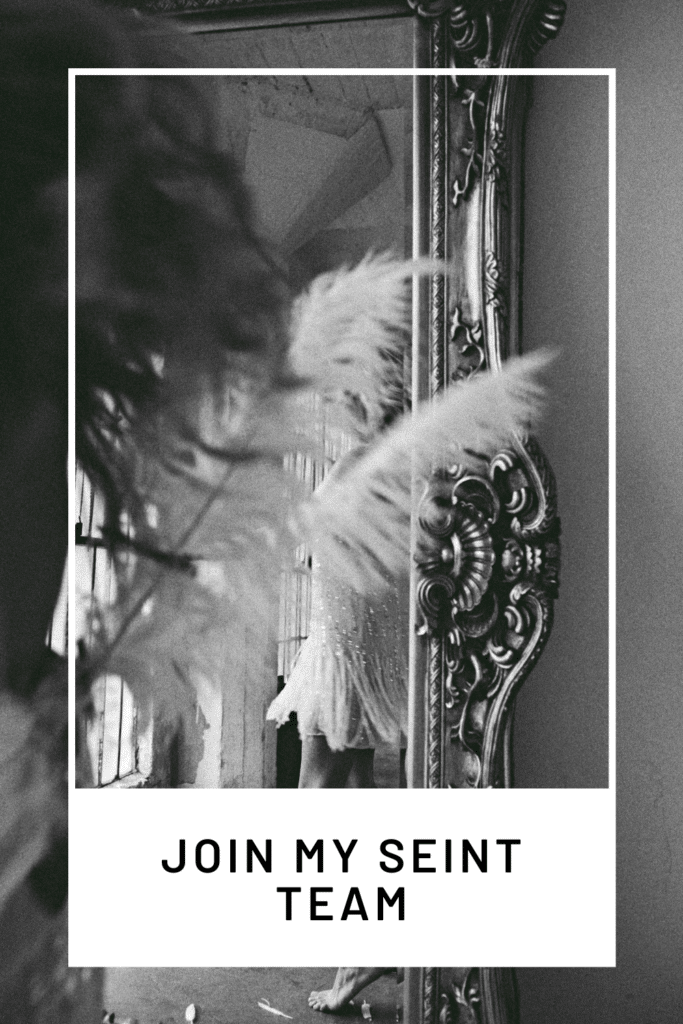 What is a Seint Artist?
First off, Seint is a beauty company that sells life changing makeup, and I mean it! Not only is Seint's makeup streamline and minimal, but their IIID foundation makes a woman's face come to life and helps enhance her beautiful features. The highlight and contouring process sounds scary, but is an easy process in adding dimension to a woman's face.
Along with the IIID foundation line, Seint also sells eyeshadows, skincare, brushes, and tools. A Seint Artist is someone who sells Seint beauty products. But that's not all. She connects with women to make them look and feel beautiful. She can choose to work solely from home and run an online business. She can choose to host parties/classes and connect in person with groups of women. She can choose to run her Seint business however she feels best suits her lifestyle and talents.
The most important thing is that she does it her way and embraces her skills so she can share them with others. But, don't fret if you've never done anyone's makeup before! The HAC (highlight and contour) process is so simple to do. With practice, you can easily pick up the skill and teach other women how to do it too! Being a Seint Artist allows you to use your creativity and do it your way. It's a great way to step outside your comfort zone, learn something new, and grow!
Seint Mission Statement
I absolutely love Seint's mission statement! It embraces happiness and a woman's inner and outer beauty.
"Beauty connects us.
It transcends time and knows no boundaries.
Seeking, experiencing, and cultivating beauty in ourselves and the world around us is a sacred work.
And that work—our work—is beautiful.
We see beauty in every face.
Our mission is to preserve and nurture it.
Everything we do and everything we create is based on what we believe in:
That beauty matters.
That helping others look beautiful is nice,
But helping them believe they are beautiful is life changing.
Beauty is not our creation;
Beauty is our passion."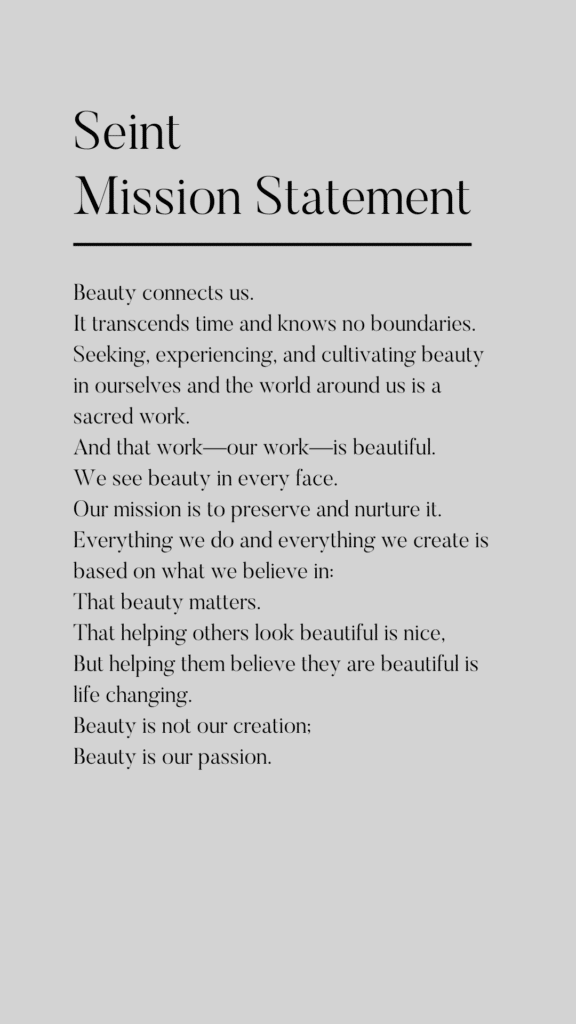 Why You Should Join My Seint Team
Oh boy…where do I begin?! Being a Seint Artist is pretty amazing! But being a Seint Artist on our team is the best! Why? Because we are a group of women that celebrate our differences and are so encouraging! I like to embrace whatever lifestyle or goals you have and work with it. I don't pressure or push. I lead by example and love to coach, motivate, and cheer you on!
Whether you want to grow your business all online, work in person with women, or something in between, I am here to help you with your vision! Our team consists of women from all walks of life, all ages and stages, with different goals and dreams.
I love to teach the members on our team to build a business and brand around their strengths and talents. You are not one dimensional and neither is your business!
Our team has a lot of resources to help you learn and grow. We have a team website, weekly trainings, one on one coaching calls, a Facebook group, and Telegram chats….so many ways to stay connected!
You can decide to put as much or as little time into your business as you want. It doesn't matter how much experience you have, as long as you have a passion for beauty and a desire to learn you can be successful! I am not in control of your success, you are! But I provide tons of resources and mindset and motivation to help you along your journey. I believe that we are all capable of amazing things! With small consistent steps, anything is possible.
Why I Love Being a Seint Artist
I've been a Seint Artist almost from day one of the Artist Program but I've been a Seint Beauty customer from the start! I love being a Seint Artist because I simply love the makeup! It's the perfect makeup to enhance a woman's beauty, it's perfect for my traveling and minimalist lifestyle, and it's perfect to teach women how to use.
I love how being a Seint Artist allows me to make money for my family. It's the perfect side gig that I can do all online as we travel as a family. As long as I have an internet connection, I can work and connect with my customers and my team. I love sharing what I love and I love helping other women look and feel beautiful in their skin!
When I first became an Artist years ago, I loved the makeup and wanted to get outside my comfort zone and try something new. But since then, my reasons for loving being an Artist and continuing my journey has evolved. I now see the major possibilities and potential with this business! I started making a few hundred dollars a month for a little extra spending money. But as I've continued to learn and grow and challenge myself, I'm making more and I'm able to save everything I make to help with my husband's early retirement. I'm in my late thirties and we're on target to retire within 5-10 years!
But money isn't my only driving force. I absolutely LOVE my team. I love the women I work with. I love helping women see their potential, learn skills to implement in their lives to help them grow, and see them gain confidence. I love my customers. I love helping women see their beauty! I love teaching them simple tips to take care of themselves because I believe that when you feel good, you do good!
Is a Seint Artist Right for You?
Our team gives you the tools to blossom and grow! But, you have to have a reason why you want to do become a Seint Artist in order to succeed. Why would you want to become a Seint Artist? If you can answer yes to any of these questions, then this could be the right fit for you!
Do you love makeup?
Do you want to build a business?
Do you want to be a Mom Boss?
Do you want a creative outlet?
Do you want to earn more money?
Do you want to belong to a sisterhood/community of positivity and creativity?
Do you want a hobby?
Do you want to help others see their true beauty?
How to Join My Team
Do I have you convinced yet?? When you've decided to take the plunge to change your life, then it's so easy to sign up as a Seint Artist! Simply click HERE. Choose to enroll under my name (JoEllen Woods) or type in Artist #185629. Then you can choose which kit you want. I highly suggest the Pro Kit because it sets you up for success early on and it's a much better deal. But the Basic Kit can get you by too! Finish up the process by providing your personal info and payment method and voila! If you need more step-by-step help in signing up, read this blogpost HERE on How to Become a Seint Artist. As soon as the sign-up process is complete, I will be in contact with you and get you training so you can build a successful brand & business! I am so excited to work with you!! We have a ton of fun and have a lot to offer you! Want to learn a bit more about Seint? Click on the links below:
Take the Seint Color Match Quiz