How Long Does Seint Makeup Last?
So, you've heard all the great things about Seint cream makeup. You might have even seen some pretty cool tutorials on how to highlight and contour using iiid foundation. But, you're probably wondering…how long does Seint makeup last?? You don't want to make an investment that will be a waste of money…I get it!
Once you find a good thing, we want it! And that's how I feel about Seint! We want it and love it. But we don't want to waste money on something we love. We want to make sure it lasts. We want to make sure our investment is well worth it, right?!
HIGHLIGHT
Highlight colors are your basic foundation and skin color. It's the product that you'll use the most. Highlight lasts 2-4 months, depending on how much coverage you want and how often you use it. Highlight is placed on your forehead, nose, under eye area, chin, and cheek.
CONTOUR
Contour is the magic behind the HAC (highlighting and contouring) process! It usually lasts 3-6 months. You apply your contour color along your cheekbones, your forehead, your jawline, and on the sides of your nose.
LIP & CHEEK
Lip & Cheek color, or aka blush, can last a long time because a little goes a long way! These colors are so pigmented and beautiful. They usually last 6-12 months.
ILLUMINATOR
Illuminator makes a woman glow! Illuminator lasts about 12 months because you don't need a lot to get that dewy look.
EYESHADOWS
Did you know that Seint eyeshadows contain more product than other competitors? It's true! So, these eyeshadows will last a loooong time! And I mean a long time. Like 1-2 years long. Just make sure to clean the makeup surface to avoid harboring bacteria and spreading germs to your face.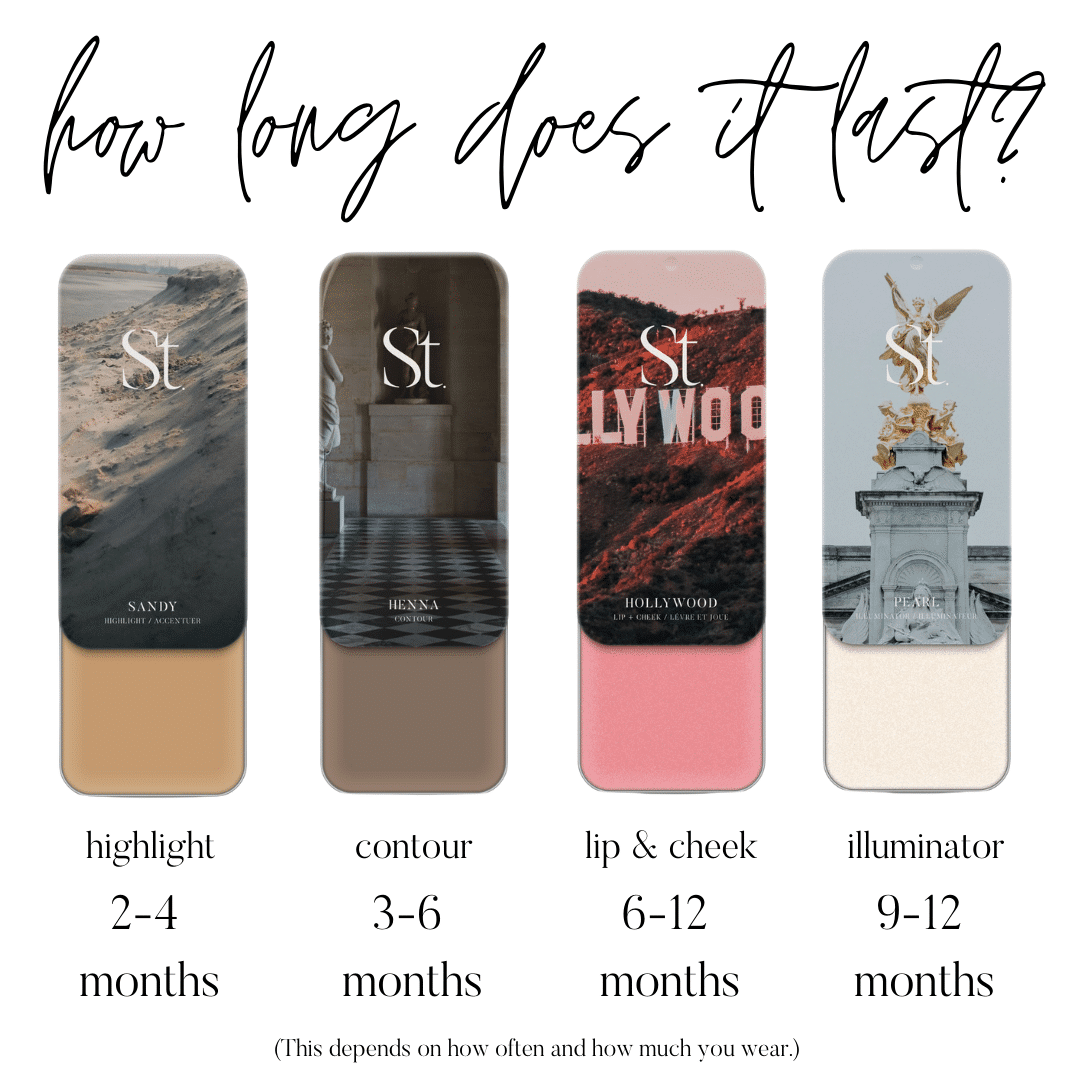 HOW TO MAKE IT LAST
If you find that you're going through your makeup super fast, then you might want to try these tips to make it last longer:
Wash your makeup brushes once a week! When you use a dirty brush, it soaks up the product faster. And wouldn't you much rather have the product on your face than on your brush?! This brush cleanser is da bomb!! It makes cleaning your makeup brushes so easy and so simple.
Use less product. Seint makeup has great coverage and a little goes a long way. You want to create a second skin, not add tons of product on your face to make it look like a layered mess.
Dab your makeup brush into your product instead of swiping. This will grab a smaller amount of makeup and waste less product.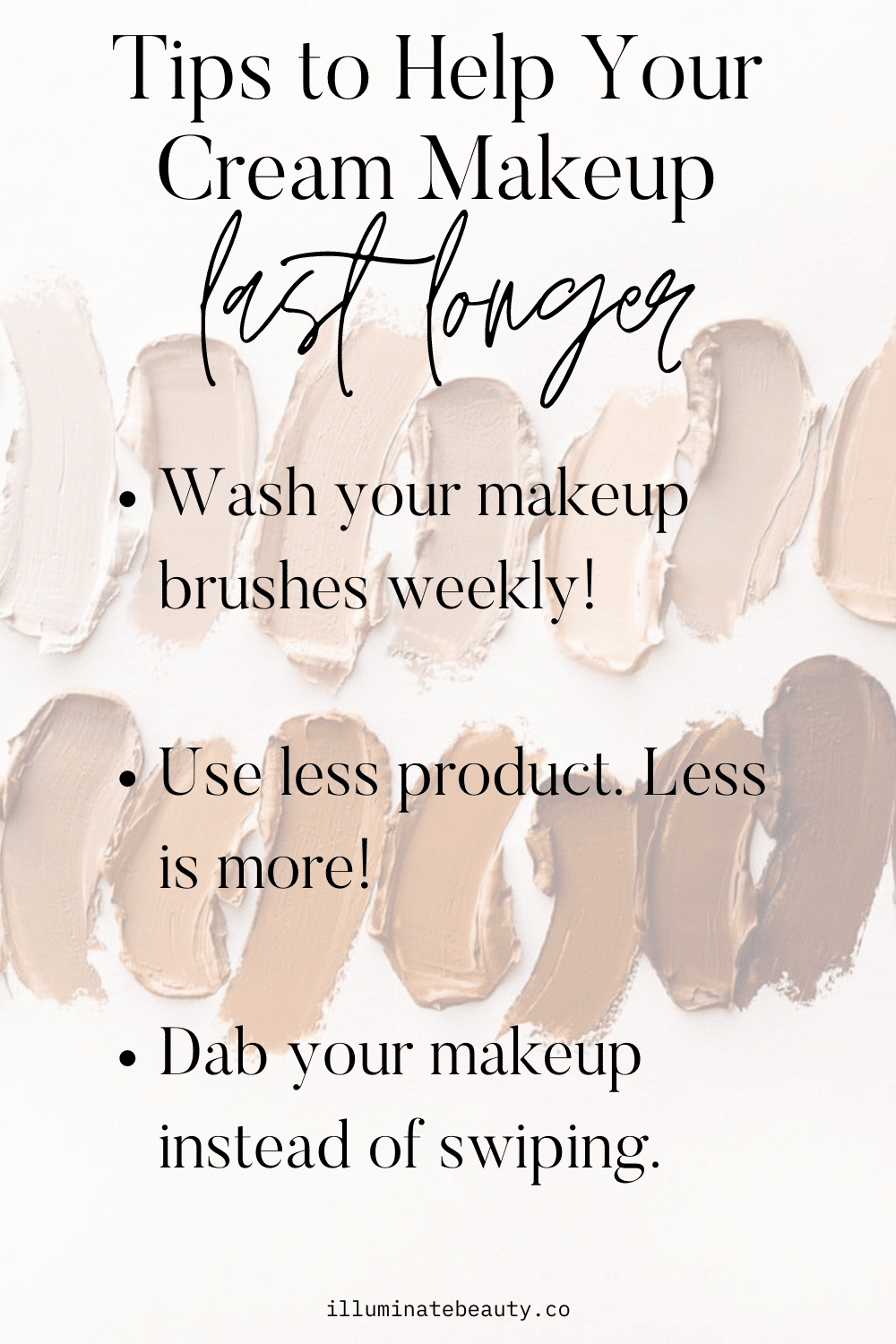 How Much Does Seint Makeup Cost?
Now that you know how long it lasts, how much does Seint makeup cost?? It's really affordable! Each cream makeup single costs $14 USD/$20 CAD. Each eyeshadow single is $12 -$14USD/$17-$19CAD.
The great thing about this makeup is that you can replace as needed. When a tin is empty, you take the tin out of your magnetic compact and replace it with a new makeup single. It makes it really easy and cost effective to replace what you use, when you need to.
And there you have it. Now aren't you glad you asked?! Not only does Seint have awesome products, but awesome products that last a long time. It's well worth the investment.