Maskcara Personal Shopping Link
Have you ever been a devoted shopper at a favorite store of yours and wished you could get rewards or paid for your dedication?? You are a loyal customer, you should get rewarded, right?! Well, as one of my Maskcara customers, you can have a Maskcara personal shopping link that gives you just that! How?? I'll tell you!
What is a Personal Shopping Link?
First off, what exactly is a personal shopping link? It's a link that I set up for you that you can shop from. It's your personal link to do all your Maskcara purchases from! You can use it just for yourself or you can share your personal shopping link with friends and family. Each order that you make will accrue rewards towards free product.
How Do You Get a Personal Shopping Link?
It's so easy! All you have to do is contact me HERE and tell me that you want to have your own personal shopping link! I'll set it up for you and send it your way. Whenever you need or want to make a Maskcara purchase, simply use your personal link. It doesn't matter how big or small your purchase is. It doesn't matter how far in between your purchases are.
Shopping Link Perks
What kinds of perks and rewards are we talking about? I'll keep it really simple: if you spend $1000 in product over however long, you will get $200 in free product AND 4 items at 50% off! That's a whole lot of makeup, tools, and skin care!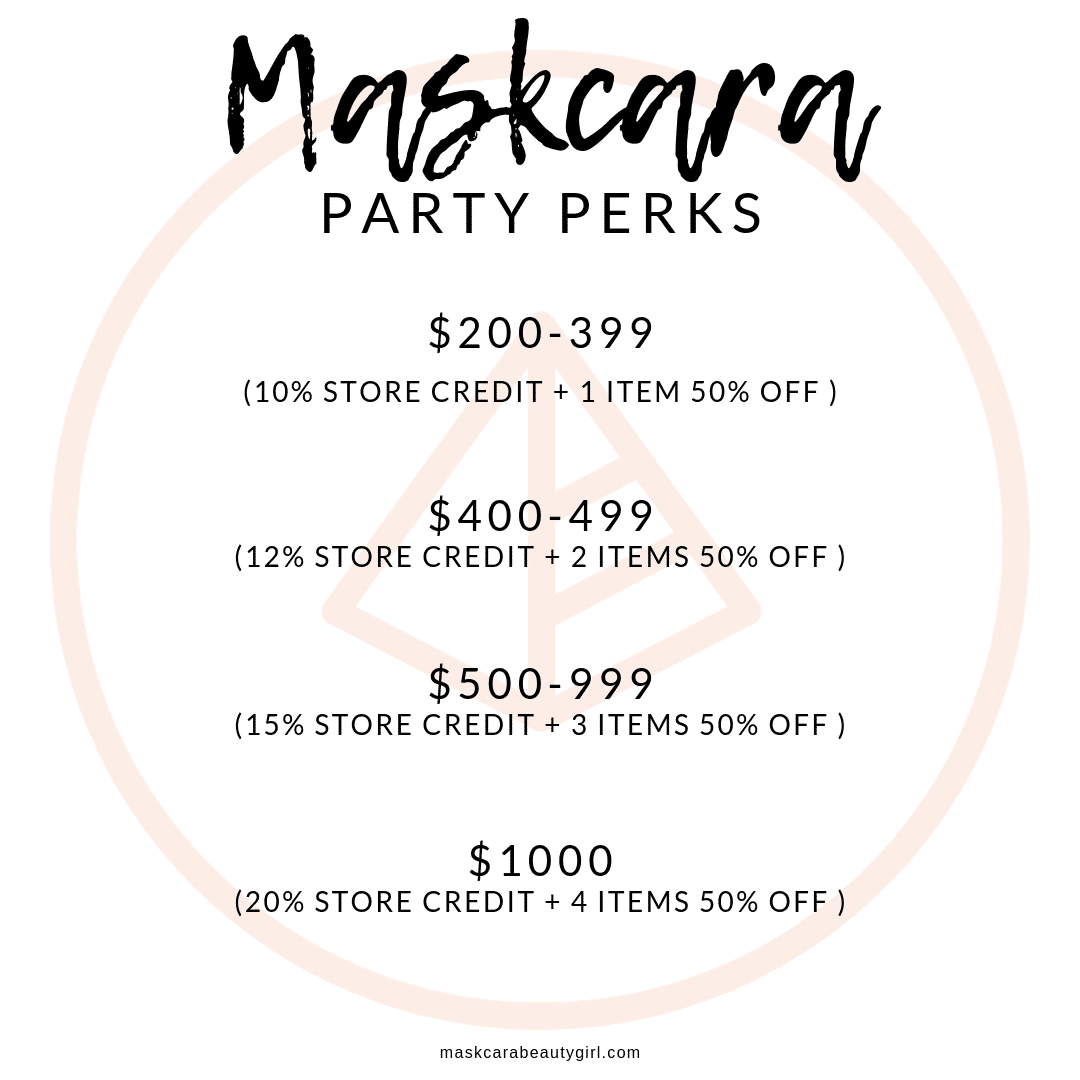 How to Claim Your Rewards
After you or your friends have made some purchases, how do you claim your rewards? All you have to do is contact me HERE and ask me to close out your link so you can get your free product! You will have to pay for any tax and additional costs from your redeemed rewards. And shipping is always free. But, depending on how much you've purchased over time, you can get quite a bit of free product!
So, if you are a consistent customer and spend the money anyway, why not set up your own personal shopping link so you can get paid for shopping?! Email me HERE to get it started!

You can learn more about tips for helping Maskcara makeup apply better HERE.

*This post contains affiliate links.