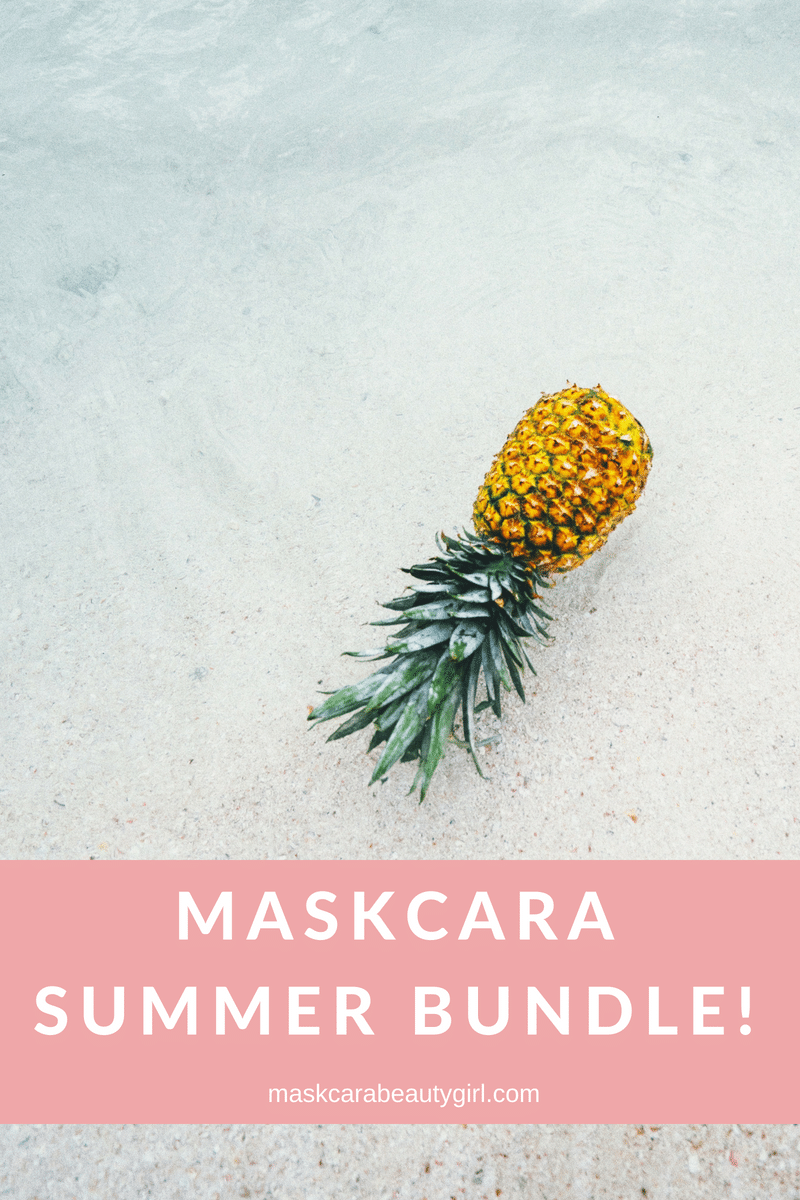 Maskcara Summer Collection
Raise your hand if you want that beautiful summer glow! We do! Now raise your hand if you want the sun damage to go with it! Naw…we don't either! But thank goodness for the Maskcara Summer Collection because it allows us to achieve that summer glow without the damaging sun rays and excessive sun exposure. Yes please! Let us introduce you to the bundle in all its glory!
What Does it Include?
This beautiful bundle comes with lots of goodies. Are you ready for it…? Here goes:
Bella Crème Bronzer– This is Maskcara's newest addition and it's a beauty! This crème bronzer goes on your face so smoothly for the perfect summer sun kissed tan. Simply apply it on the areas of your face where the sun naturally hits. You apply it over your blush to give your face a beautiful glow. Or you an even skip your contouring and just go for a more natural summery I-have-no-makeup-on-look (but your secret is safe with us).
Hollywood Lip & Cheek– This lip and cheek color is the lip and cheek color to have this summer! It's the perfect shade to make you feel done up without looking done up….you know what we mean??
B Squared Bronzer & Blush Brush– You can't have the perfect bronzer and blush and not have the perfect brush to apply it with. It's just criminal! So this beauty is gonna be your best friend.
Stay Outside Setting Spray with SPF– After you've applied your makeup, don't forget to protect that beautiful face! Simply spritz your face with this setting spray or squirt your Perfector Sponge and blend your makeup with it. Either way, don't forget this step! It not only sets your makeup but it protects your face with SPF. Score.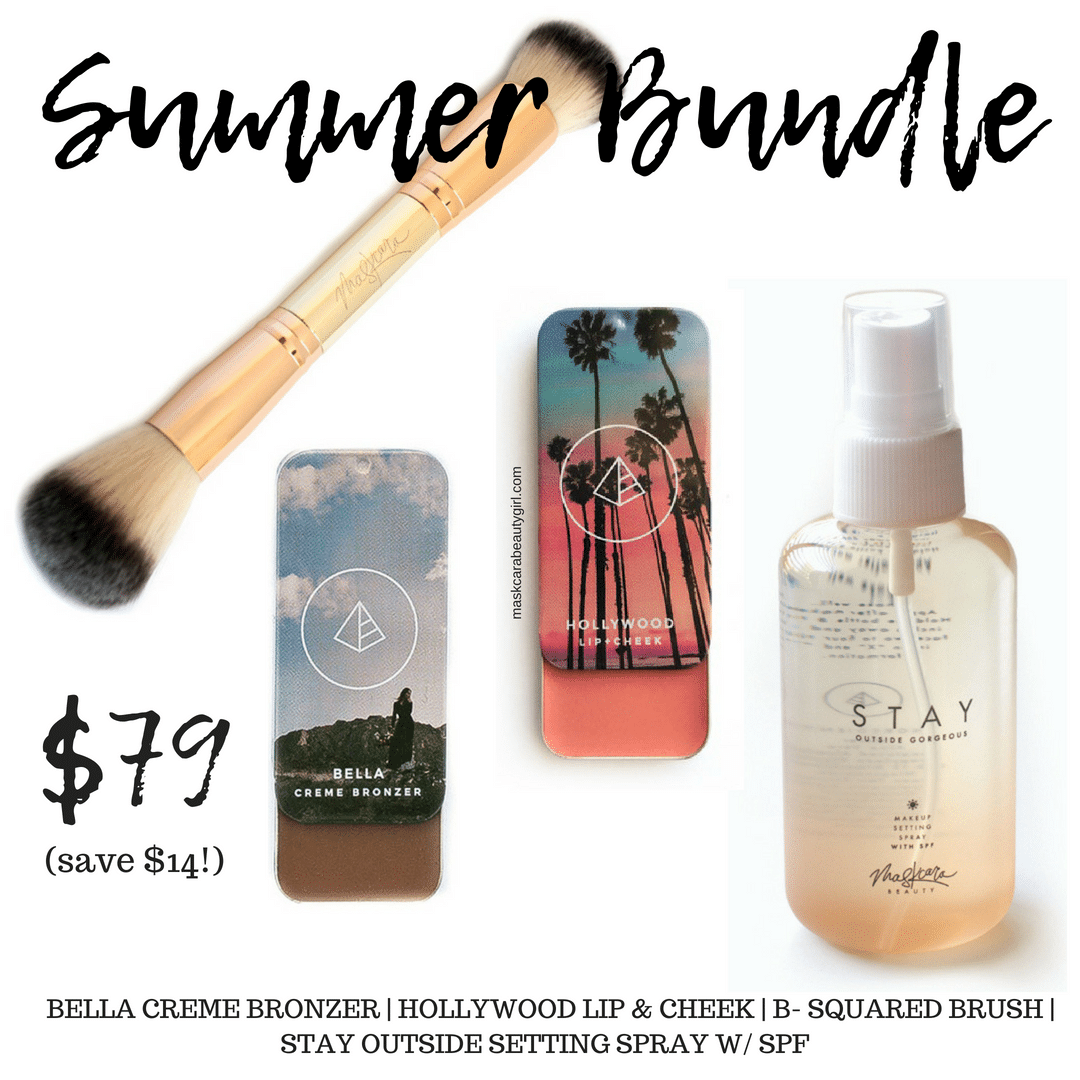 How Much?
If you were to buy all of these Maskcara products individually, it would tally $93. But, if you buy them as the summer bundle, then you save $14! There's nothing we love more than getting something we love for a discount! So, this bundle of joy is only $79. Yes please! You can buy it HERE.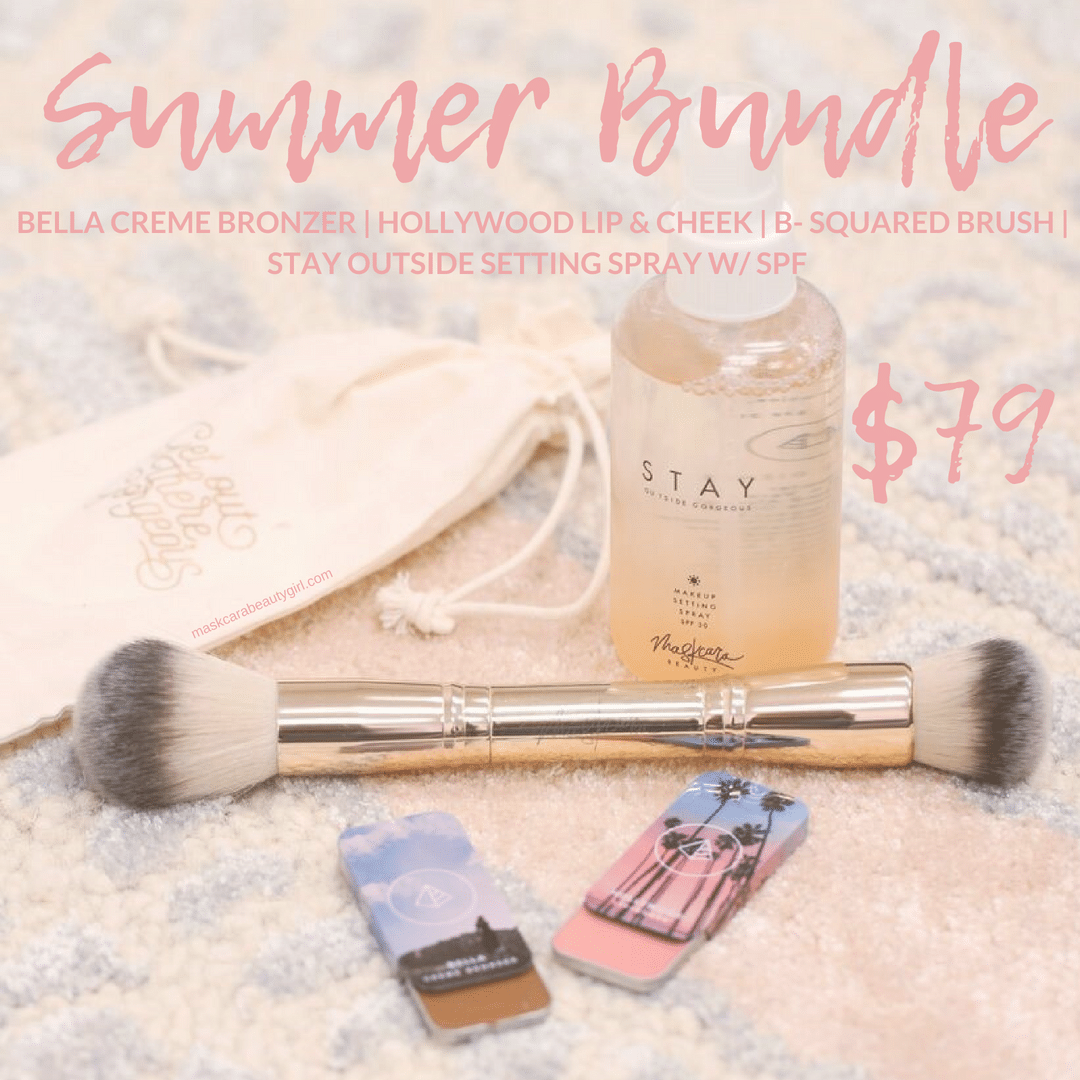 Have we convinced you yet?! What are you waiting for?? This would make the perfect gift for any girl in your life, a great back-to-school add on to your shopping list, or a great pick-me-up over the LONG summer holiday with the kids home. We get it. We have 9 kids between the 2 of us and every girl needs a little pick-me-up.
Email us with any questions because we're always here to help! Now get out there gorgeous!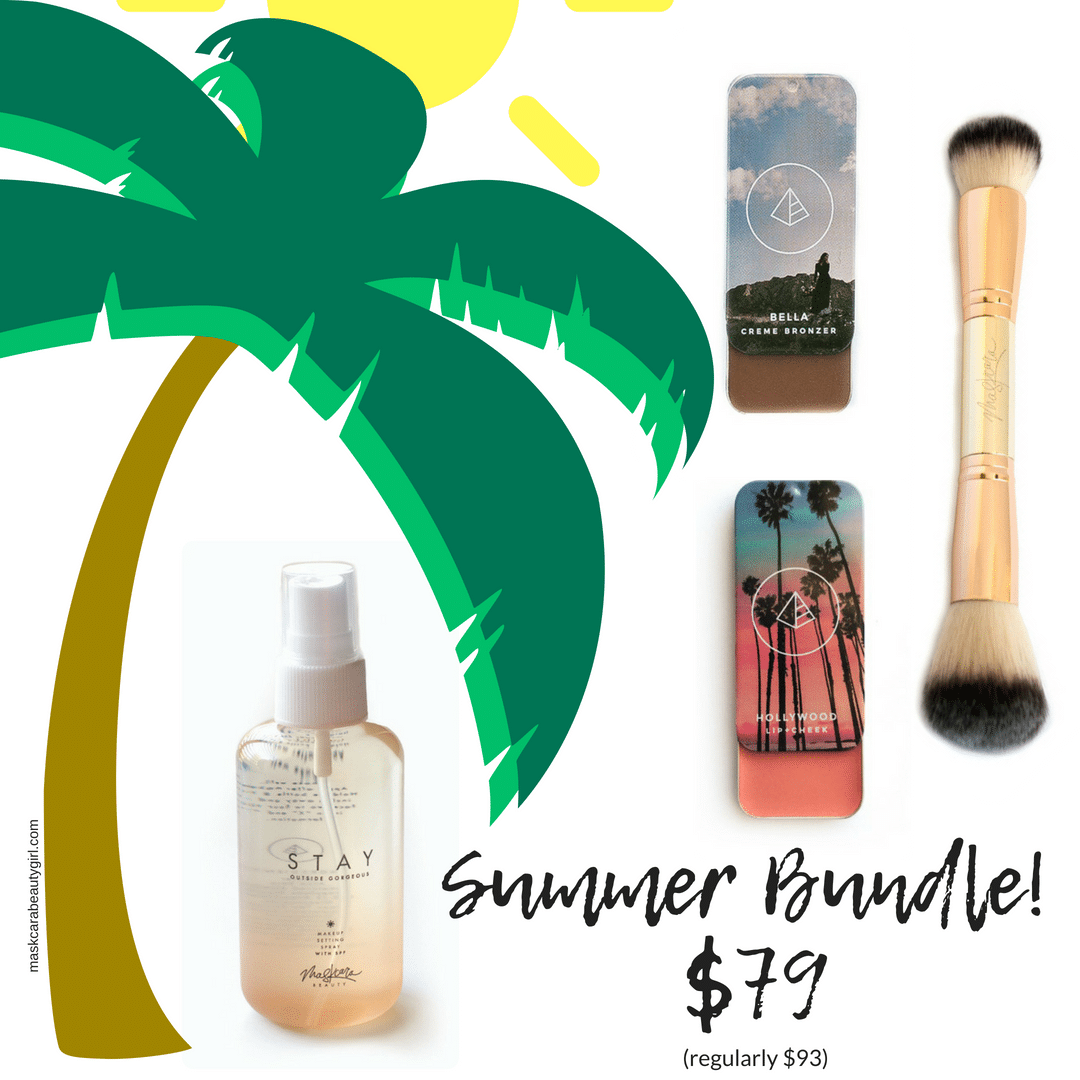 There's also an awesome Summer Eyeshadow Bundle for sale! You do not want to miss it! Read about it HERE!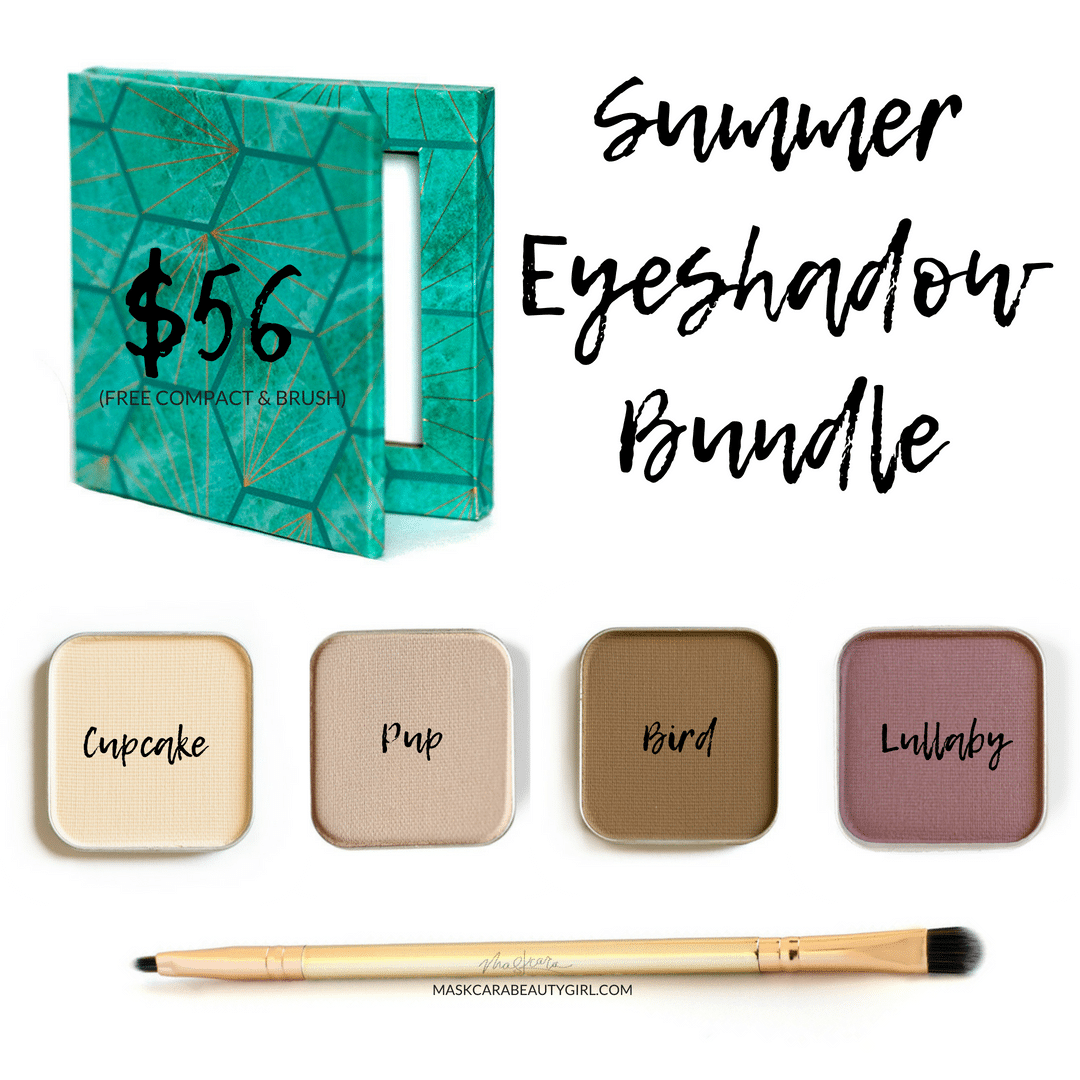 *This post contains affiliate links. If you purchase an item featured in this post, then we get a small portion from the sale. Thank you! It does not affect you at all.Â