Packing your toiletries and makeup can sometimes be a pain when you're traveling! You have to make sure everything is TSA approved or you have to chance it not leaking in your checked bags. Well, I have the perfect solution! Maskcara makeup is the must have makeup for travelers that you will love and that will make your life easier as you explore the world!
TSA Approved
Maskcara cream foundation is so perfect for traveling because it is TSA approved! You don't have to worry about putting it in a quart sized bag or checking it in your luggage. You can carry it on it in your purse, backpack, or bag with no problem! Isn't it the worst when your luggage gets lost and your precious makeup is in it??? Not anymore! You can tote it around with you. From your custom highlight, contour, blush, illuminator, and eyeshadows…it's all TSA approved!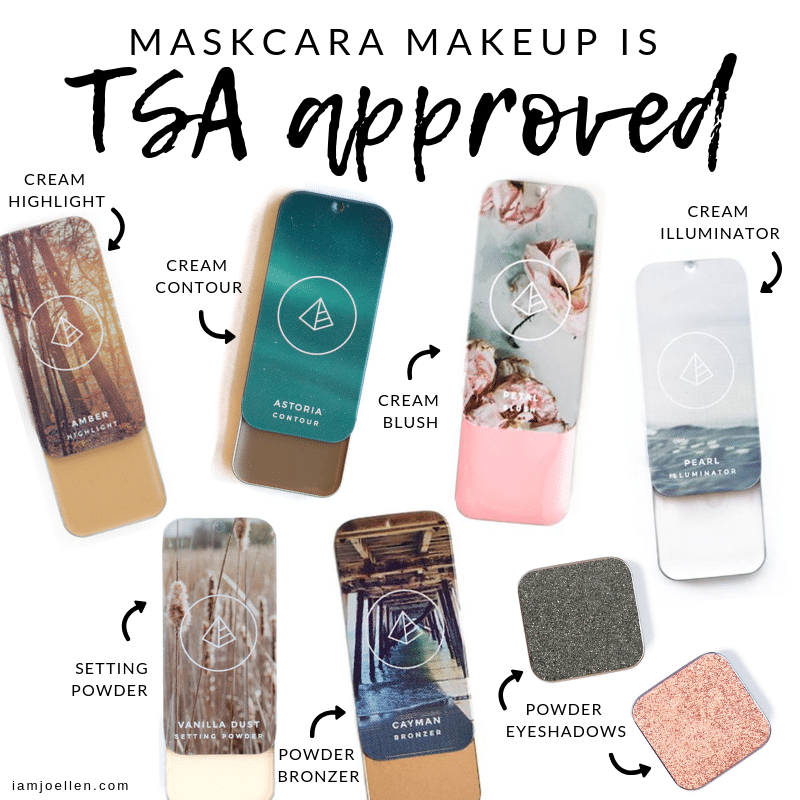 Portable
Maskcara makeup, from the cream foundations to the powders to the eyeshadows, are all portable. You can simply place them in your preferred sized compact and bring them anywhere you go. Many women have a large collection of makeup and have to tote around their big makeup bag and tools. Not Maskcara makeup! It can be contained in a compact or clutch and toted around easily without the bulk. You can bring your compact on the go so you will always look your best.
Compact
Maskcara makeup is compact!! You can collect all of your custom shades and it can all fit into one palette. You can choose the size of your compact and place all the colors you'll need to look and feel beautiful. Since the foundation singles, eyeshadow singles, and powder singles are all magnetic, you can change the order and placement of your makeup around as you please. There's no more need to lugging a huge bag or multiple compacts. One is enough!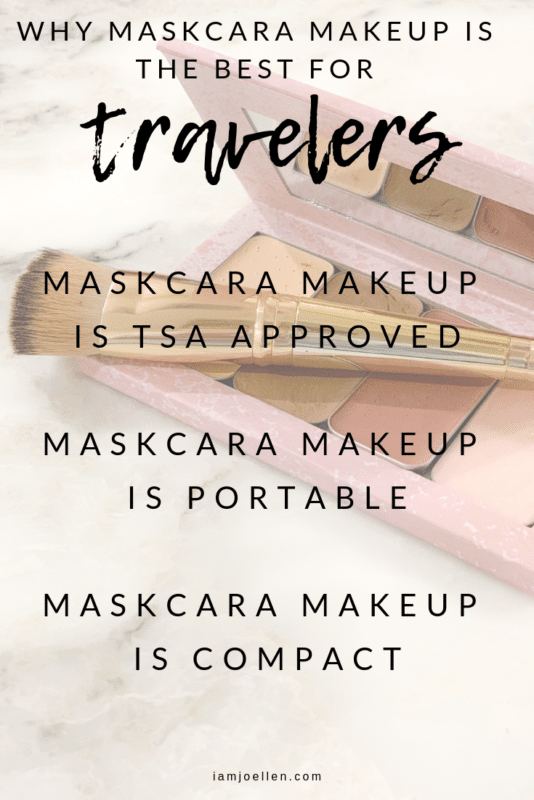 My Makeup for Travelers Faves
HAC Stack– This compact will hold 8 foundation singles or 16 eyeshadow singles. It's the perfect size for your everyday needs and the perfect size to toss in your purse while you're out exploring.
Mini Double Decker– This compact holds more of the woman's needs. It will hold 12 foundation singles or 24 eyeshadow singles. So you can easily hold your custom highlight, contour, blush, and illuminator on one side and then your powders and eyeshadows on the other side.
Clutch– This is the perfect compact/wallet/clutch for your traveling needs because it does all 3! You can put all of your makeup needs on one end and hold all of your makeup brushes and money and keys on the other end. It can be by your side every step of your adventure. It's what I take everywhere!
Brushes– Maskcara makeup brushes are all double-sided meaning you get more use out of each brush. And that means you have to pack less! You can pack just a couple of brushes and have all of your needs covered. Win win!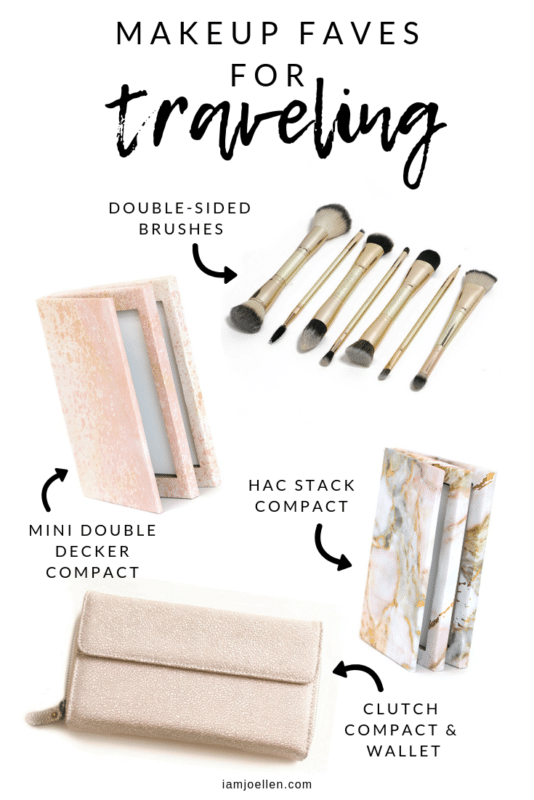 And that is why Maskcara is the best makeup for travelers. Every traveling beauty gal is sure to love the simplicity, compactness, and beauty of this makeup! You can't get any easier than popping a compact into your purse or suitcase as you travel. Be beautiful on the go! If you need help picking out the right colors for your beautiful face, message me and I'll get you hooked up!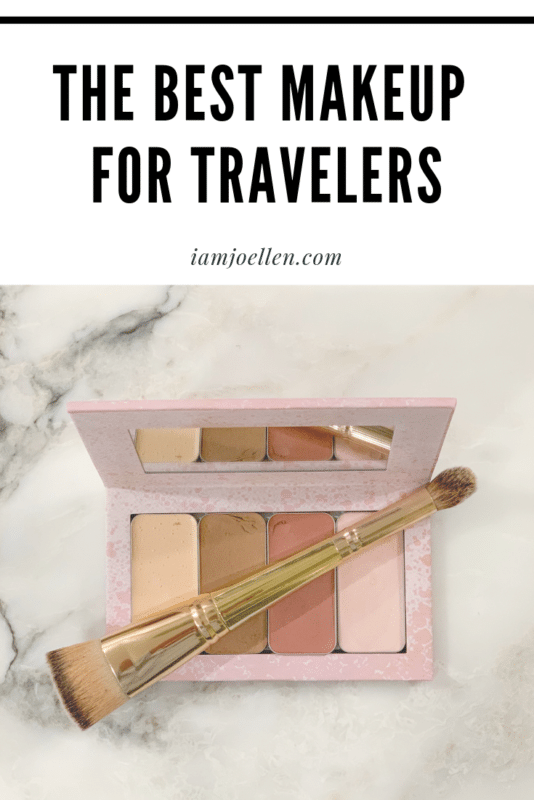 *This post contains affiliate links. If you choose to purchase something that is featured in this post, I get a small portion from the sale. It doesn't affect you at all. Thank you!