The Perfect Makeup for Traveling
Does it stress you out trying to figure out how to pack your entire makeup bag when traveling? Well, you don't need to stress! Maskcara makeup is so perfect for traveling! It's compact, streamlined, and TSA approved. You don't have to worry about the bulk, the liquid, the mess. It's just perfect!  Here is why we think Maskcara is the perfect makeup for traveling!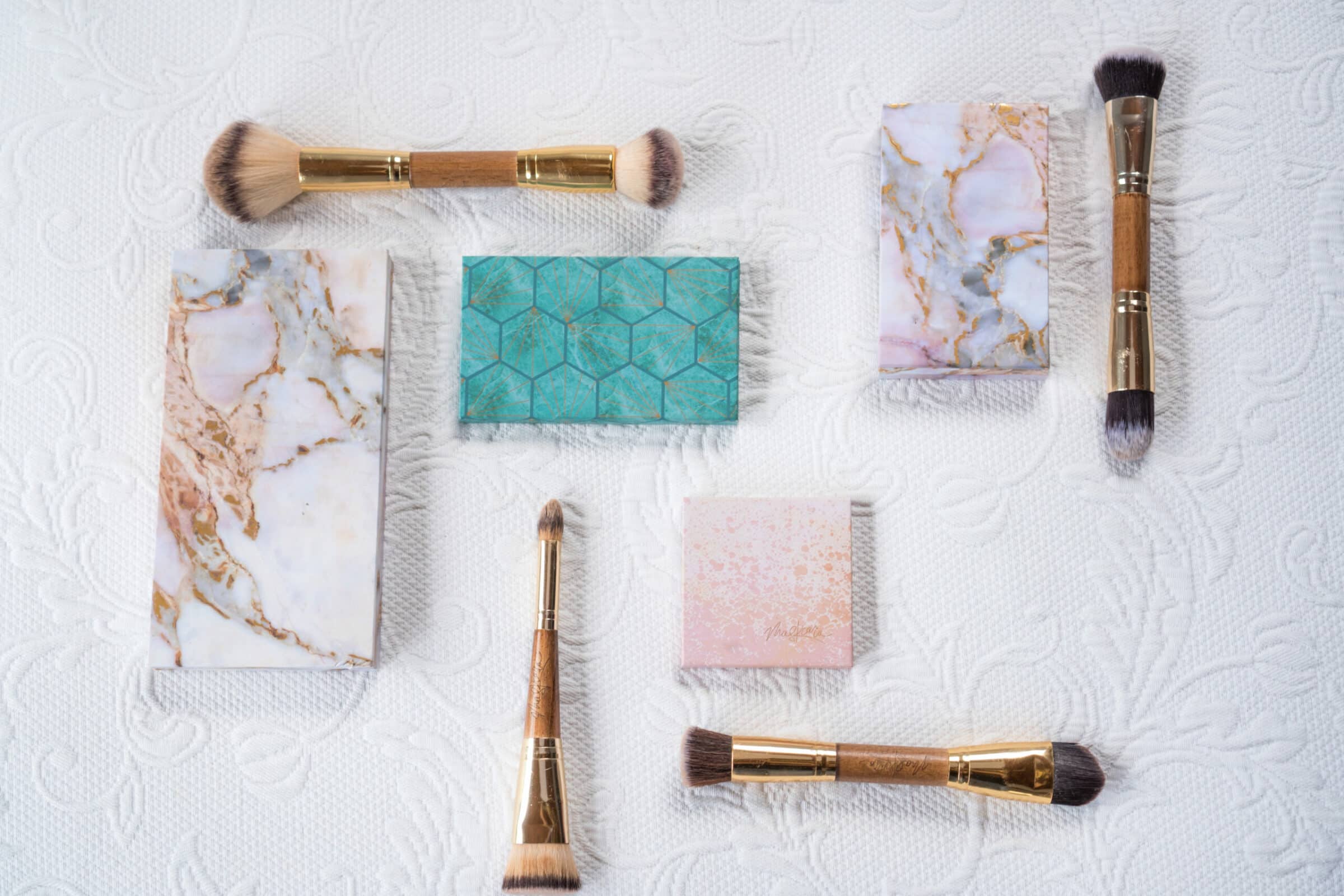 Quad
If you just want a very simple, face only, makeup option, then the quad compact is a great option for you! The quad will hold your highlight, contour, blush, and illuminator in one pretty compact. It's all you need for your face!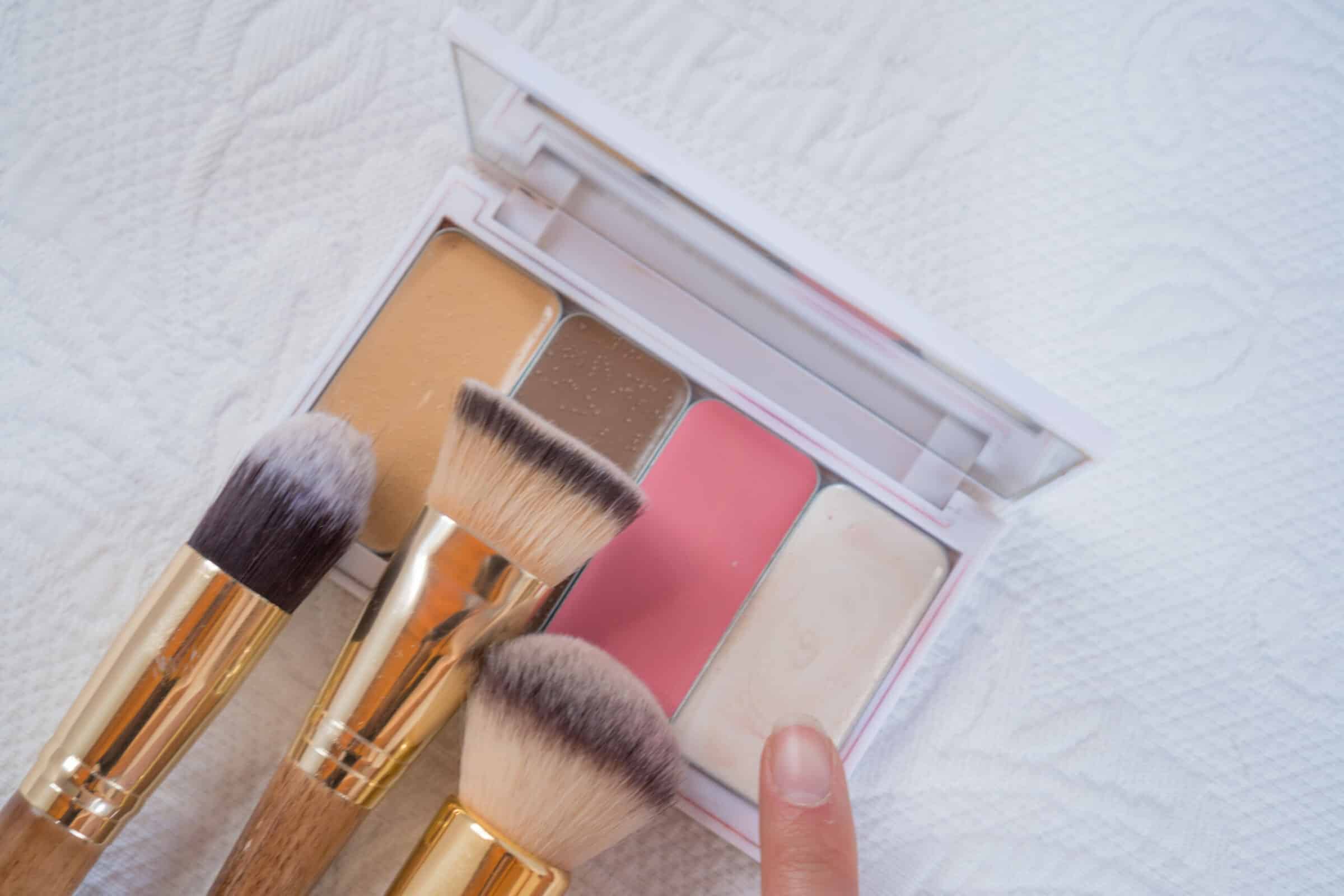 HAC Stack
If you want something that will do your entire face, then may I suggest the HAC Stack? With the HAC Stack, you can put all of your foundation singles on one side and your eyeshadows and powders on the other side and you are good to go! It's so compact and everything is all in one small space. It's perfect!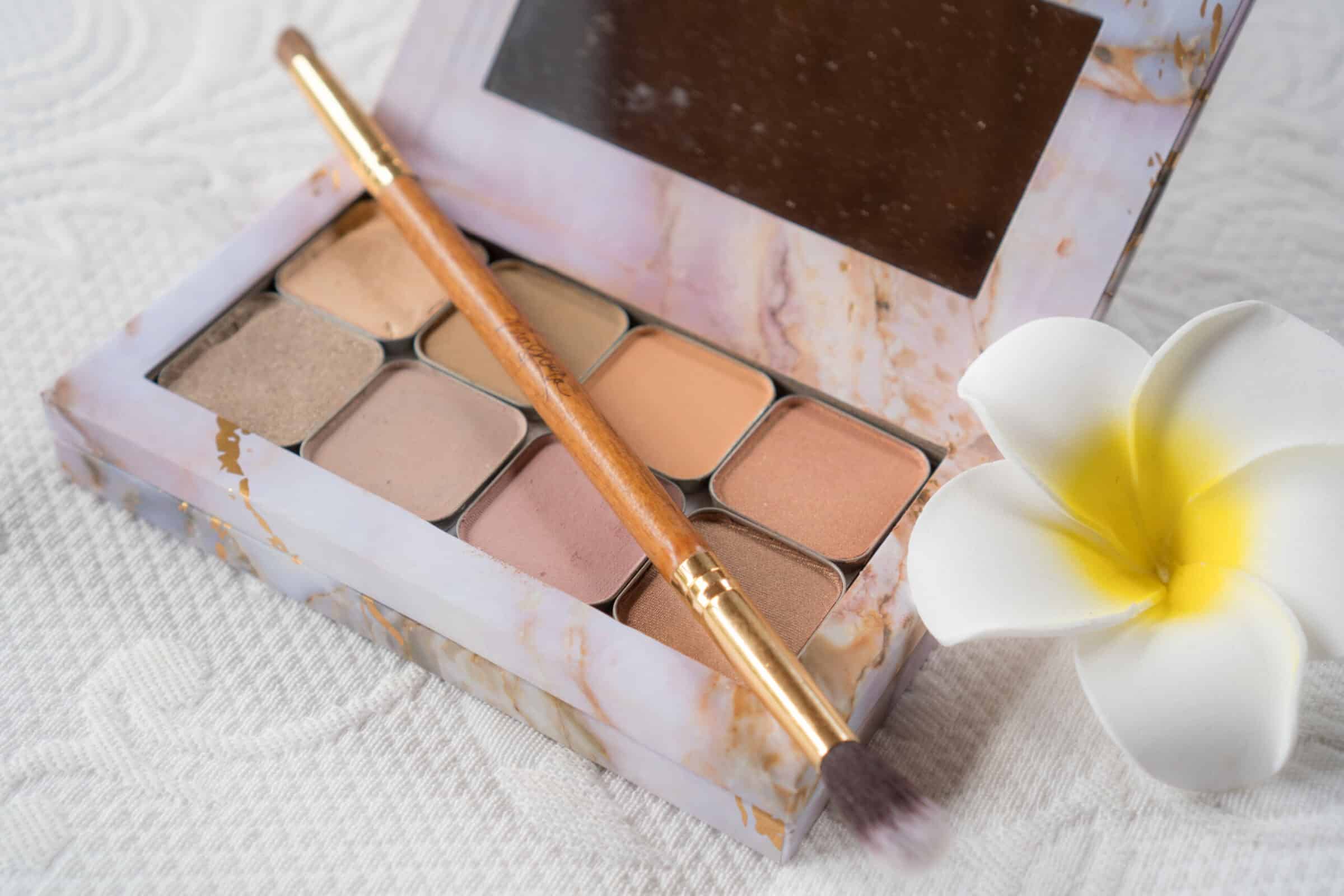 Clutch
Now, if you want to look good on the go, then the clutch is your girl! The clutch. Oh the clutch! This blush pink Italian leather beauty can hold multiple options of foundation singles and powders and eyeshadow singles on one side. And on the other side, it can hold your favorite makeup brushes and a few personal items like credit cards and money and keys. For real. What more do you need? Nothing!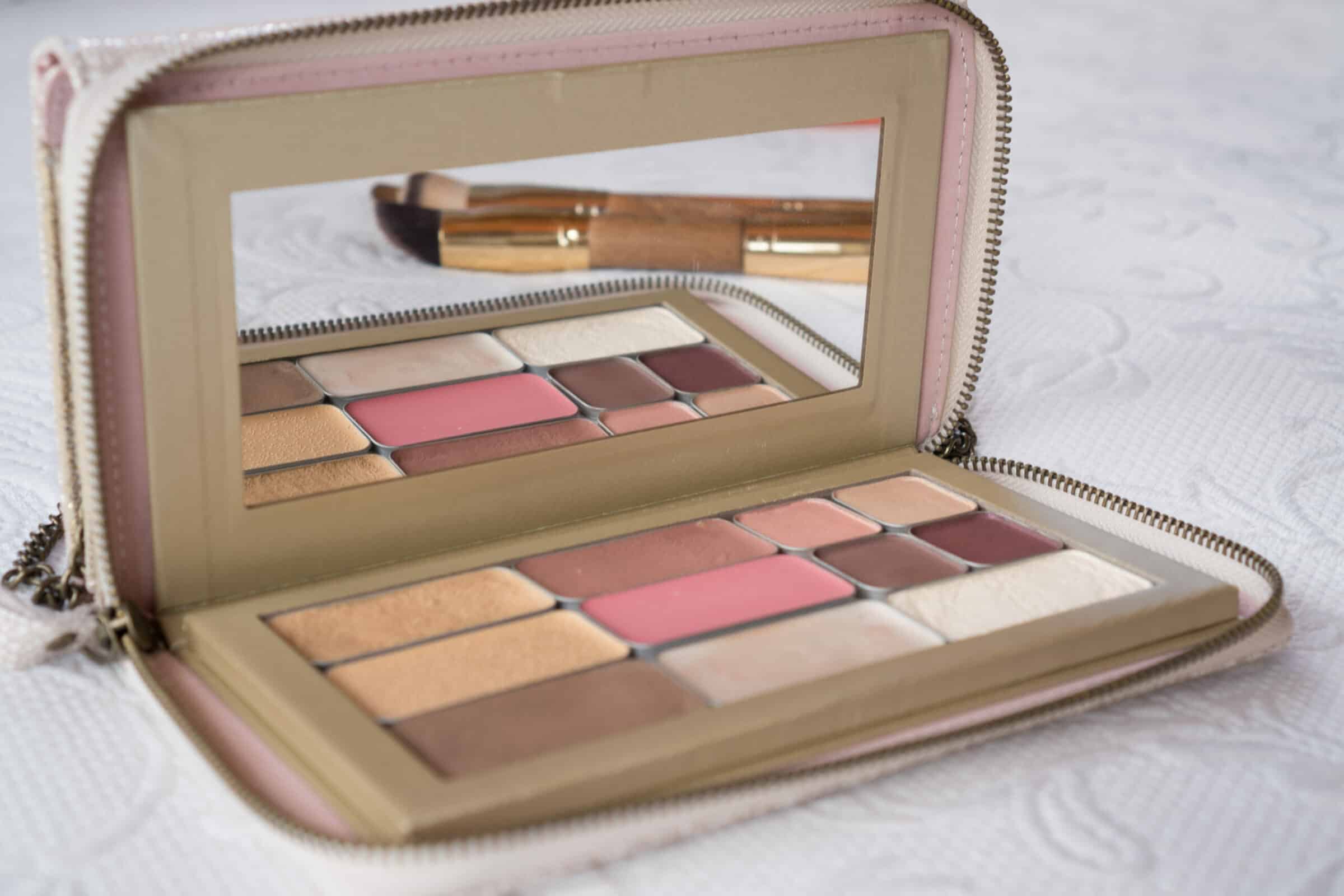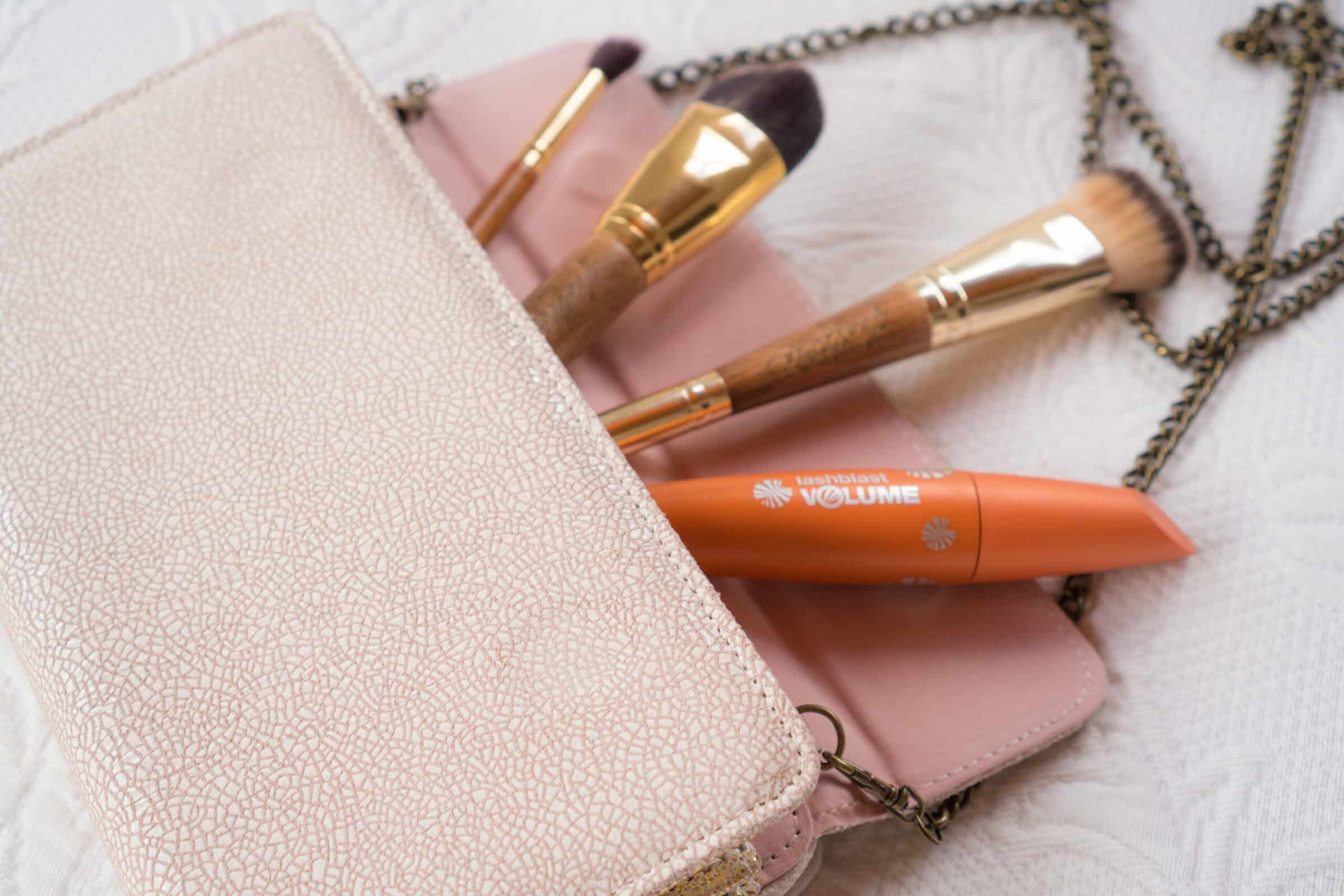 Brushes
Don't forget your makeup tools! When traveling, just take the essentials and leave the extras home. These are my daily faves:
Detail HAC Brush or 30 Second HAC Brush
I Shadow Everything Brush
Power Powder Brush
Perfector Sponge
With just one compact and a few makeup brushes that's all the makeup you need to pack when traveling! It is seriously the perfect makeup for traveling because it is compact, simple, and easy to use to make you feel pretty on the go!

Want a custom compact, but not quite sure how to do it? Click here to learn!
*This post contains affiliate links. If you purchase an item featured in this post, then we get a small portion from the sale. Thank you! It does not affect you at all.Â