Perfect Shoes for Summer
Summer can be a tricky season to dress for. It's hot. It's humid. We want to wear as little as possible but still look great. Am I right?? Shoes can really make or break a look! Here are the perfect shoes for summer that can help you look put together and polished!
Summer Footwear
When it comes to footwear in the summertime, we want comfort and style. Our footwear really depends on the type of activity we'll be doing. If you'll be hanging outdoors on a hike or playing at the park, then closed toed shoes are your shoe of choice. If you'll be brunching with friends, shopping, or chilling at the pool, let your toes hang loose and style those sandals! If you'll be attending weddings, showers, graduations, or other special events, then you'll want a pair of fancier and dressier shoes. Either way, shoes matter!
The Best Sneaker for Summer
You may have on a really cute outfit but then you throw on some sneakers and you've just killed the look! Sneakers don't have to be ugly and frumpy! You can definitely wear sneakers and still be cute. Here are some great options that add to the look and don't take away!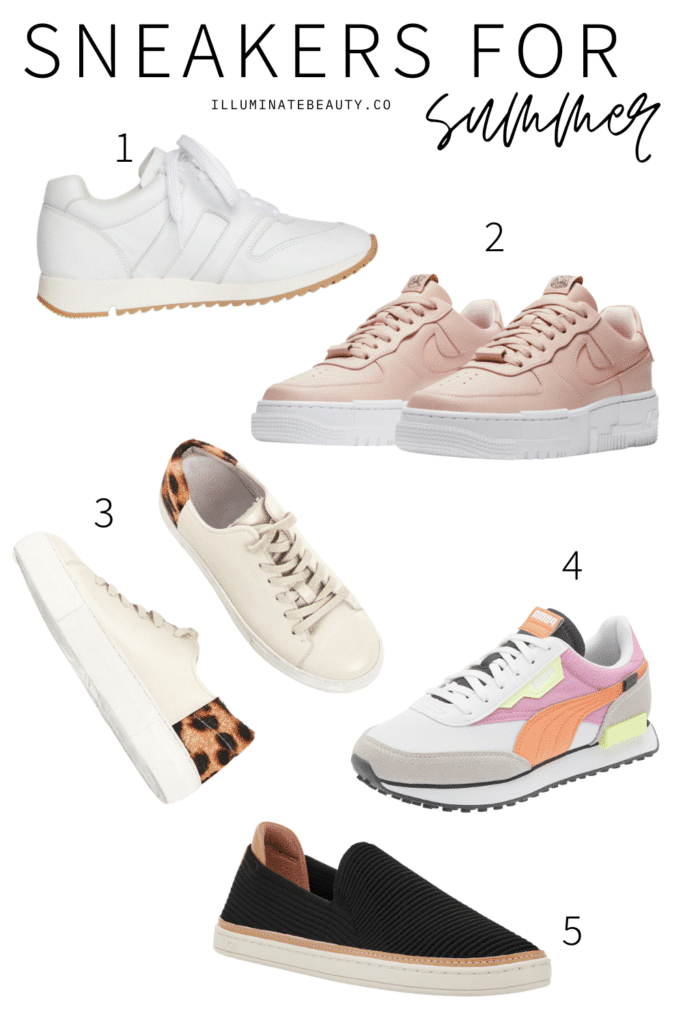 The Best Sandals for Summer
My toes are happiest in the summer because they get fresh air! I love wearing sandals! But I want you to repeat after me: "I will not wear flip flops every day!" Flip flops are meant for the pool, beach, or lake. They are too casual to wear with an outfit. Remember when I said shoes can make or break a look? Flip flops will do that for you! And you are better than that.
Here are some great cute sandal options that are not flip flops but add the perfect amount of class and sass to your look to help you look more put together.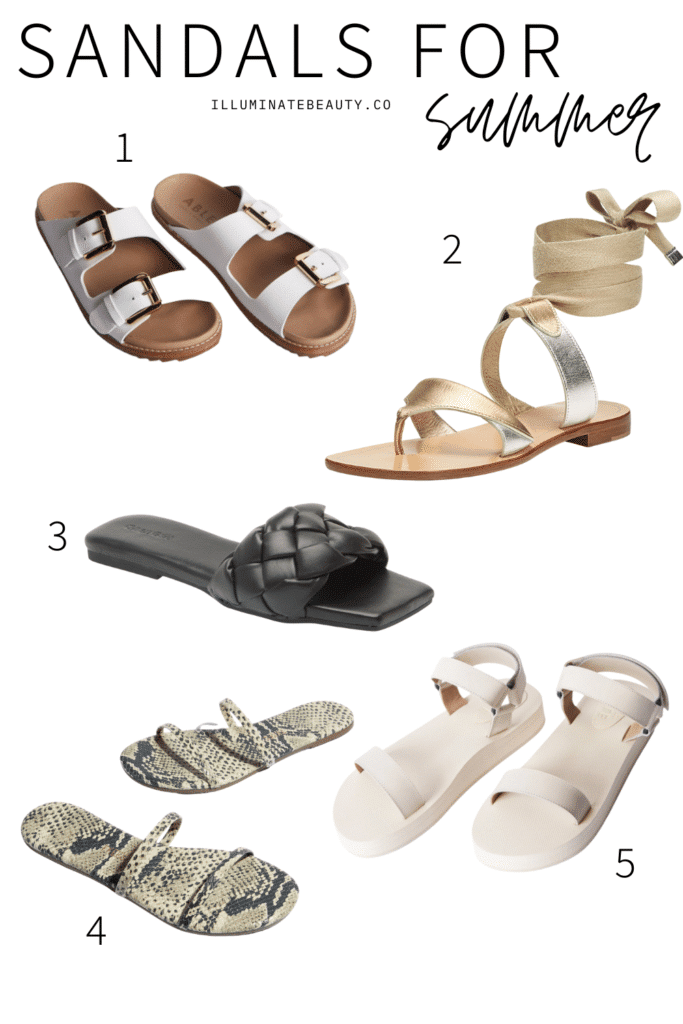 The Best Shoes for Summer Events
Do you have a special event this summer? Maybe a wedding, baby shower, bridal shower, bachelorette party, graduation, wedding, or other event. You need to wear shoes that will help polish your look off. Shoes that will add to the look like icing on a cake! Opt for a classic pump or heeled sandals. They're classy and timeless.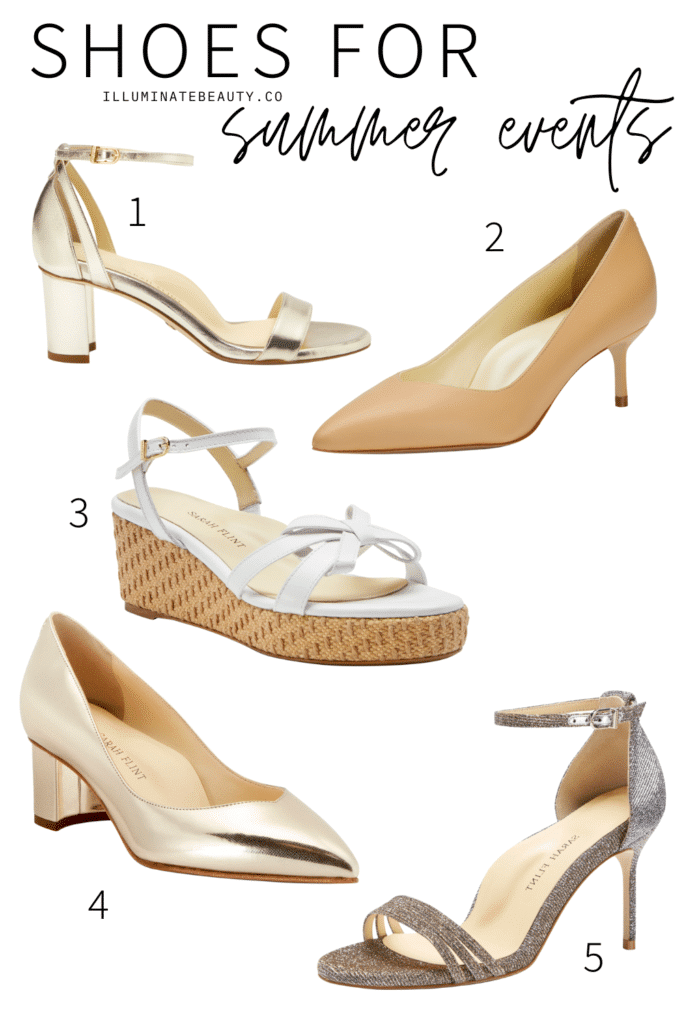 Invest in Better Footwear
When you invest in better shoes, your feet will thank you! Spend a little more money on shoes that will last. Shoes that will be comfortable for your feet. Shoes that are versatile. Shoes that you'll have for years instead of just one season.
Sarah Flint Shoes are my very favorite because they tick all those boxes: they are extremely comfortable, they're stylish, they're versatile, they're high quality so they'll last for years! Each pair of my Sarah Flint Shoes add the perfect touch to my looks. They polish my looks off!
Are Sarah Flint Shoes worth it? I think so! Save $50 when you use this discount code at checkout: SARAHFLINT-BAJOELLENW
The perfect shoes for summer are shoes and sandals that are comfortable and stylish! You can have both! Say no to the ugly sneakers. Say no to the flip flops. Put a little more effort into your shoes this summer and you will look and feel great!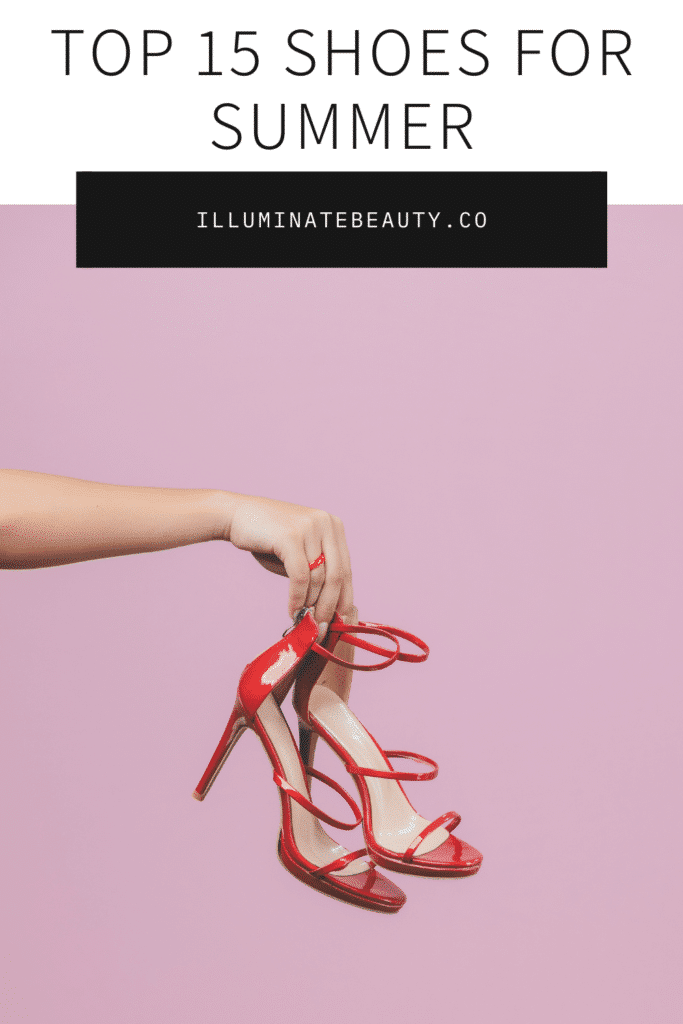 *This post contains affiliate links. If you choose to purchase an item featured in this post, I get a small portion from the sale. Thank you! It does not affect you at all.