When our family traveled the world for a year, I came to realize that you don't have to sacrifice beauty for a simple life. You can have both! Our family of 6 lived out of 4 just suitcases. I didn't want to let myself go while traveling…I still wanted to take care of myself and look and feel good. Enter Seint Makeup. It is the best makeup for minimalists…for women that want to live a simple life but that don't want to sacrifice beauty. You can have both!
What is Seint Makeup?
If you haven't heard of Seint makeup, it's a beauty company that encompasses simplicity! Instead of layering tons of products on your face, you place the makeup colors just where you want it, like paint by numbers, and blend!
Seint Makeup Saves Space
Why is Seint makeup the best makeup for minimalists? Do you have a makeup bag or drawer full of tons of products?? I definitely used to!! I love beauty and I ended up collecting so many colors, so many products, so many samples over time that my drawer got really cluttered!
Seint makeup saves space!! You can fit everything (minus mascara) in just one compact! ONE! Your highlight, concealer, contour, blush, bronzer, illuminator, powder, eyeshadow, eyeliner, brow color, brow wax, lip liner, lip stick, perfume….it all fits into one palette!
Say goodbye to a drawer full of clutter and say hello to just one compact and a few brushes! It's the best makeup for minimalists!!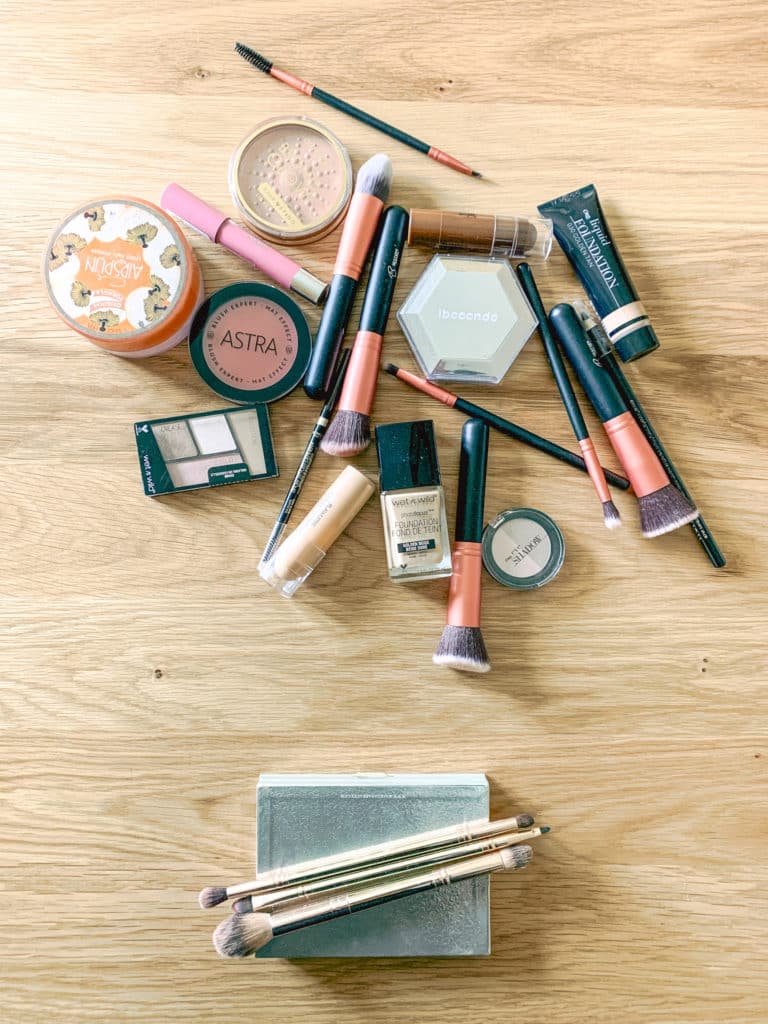 Seint Makeup Saves Time
Not only do you waste so much space with your large collection of makeup products, but you also waste so much time rummaging around looking for the product to use. Am I right??! Having everything you need at your fingertips really saves you time!
You spend less time looking for what you need and get to have fun looking pretty and then can get on with your day. It's the best makeup for minimalists in all aspects!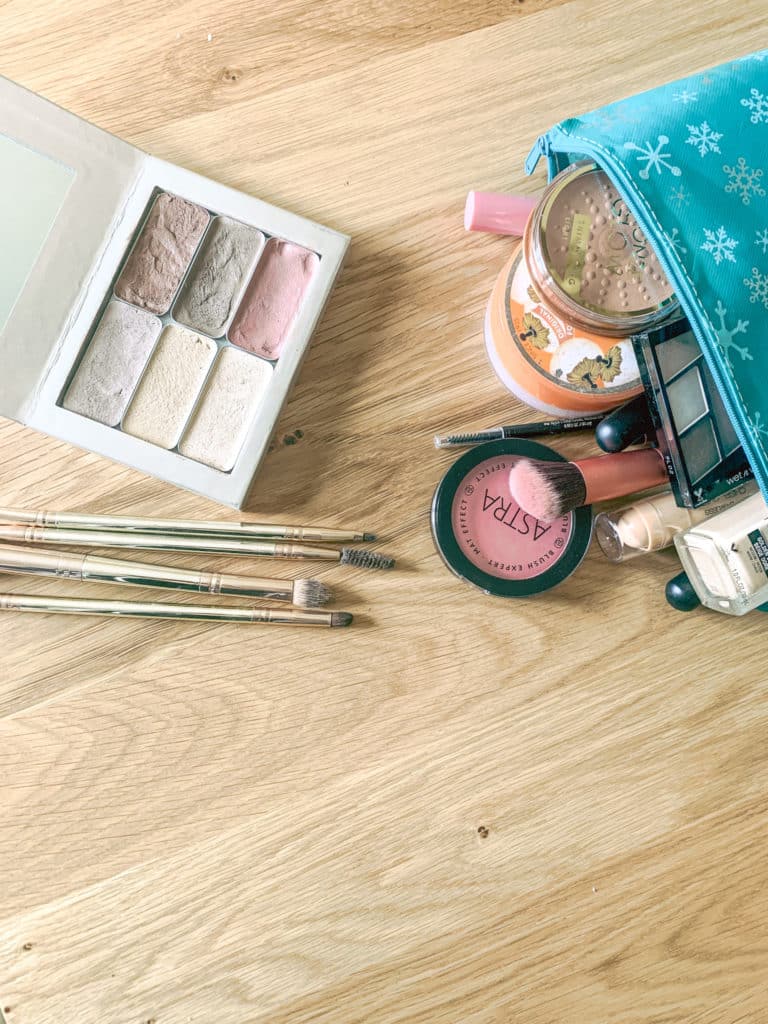 How to Get Started
If you want to simplify your beauty routine, but don't want to sacrifice the way you look, then you will LOVE Seint makeup! If you want to build a custom compact that will suit your needs and lifestyle, then I can help! There are a few ways to get started:
Quick Quiz: You can take this quick quiz HERE. It will give you a general suggestion of what colors to start with.
Color Match Survey: If you want more personalized help with curating your custom compact, then fill out this simple survey HERE.
Shop on Your Own: If you want to browse on your own, then shop HERE.
You don't have to sacrifice beauty for living a simpler life….you can have both! Give this makeup a try…you will LOVE it!
You can see my experiment I did with drugstore versus Seint makeup HERE!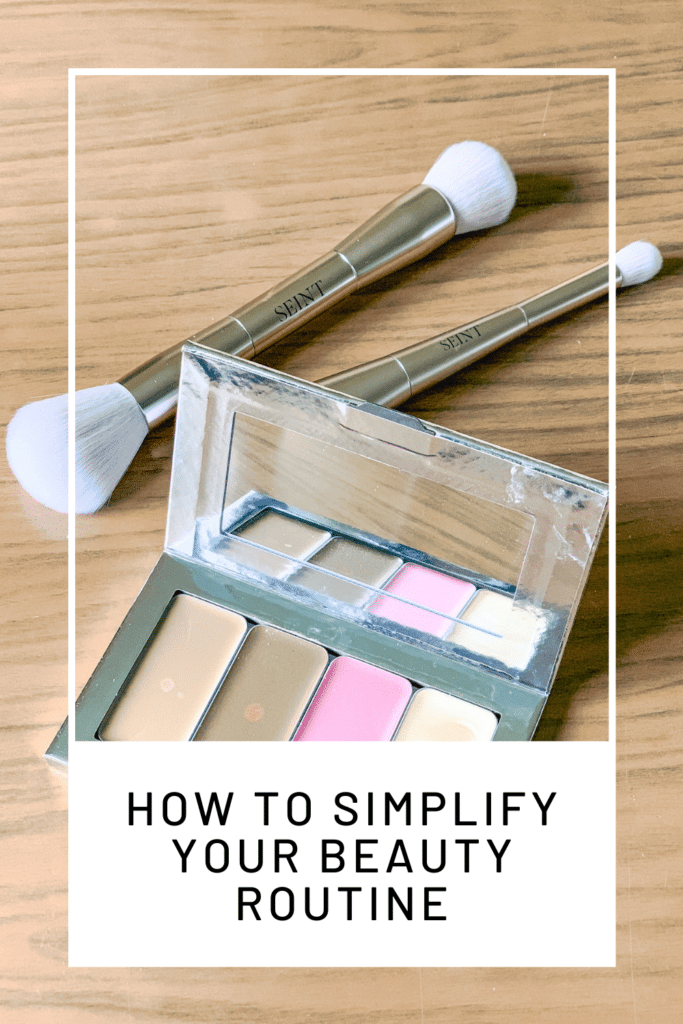 *This post contains affiliate links. If you choose to purchase something featured in this post, I receive a small portion from the sale. Thank you! It does not affect you at all.