Seint Makeup Tips for Zoom
So many of us are having Zoom meetings galore! Whether it's for school, work, friends, or anything else, we're behind the camera a lot these days trying to stay connected. And we want to show up and look our best! Now, I don't care what you have on your lower half, but your upper half needs to shine! Here are some Seint Makeup Tips for Zoom that will help you look your best!
Why Seint Makeup is the Best
You can wear whatever makeup you want, but I personally LOVE Seint makeup the best! Why?? It's so quick and easy to use and it looks so gorgeous on! Because it's a cream makeup, it blends into your skin so beautifully, giving your face a flawless look. You won't look like a cakey mess, but will look like yourself in an enhanced way. You can learn more about Seint makeup HERE.
It seems like we're always in a hurry to connect to out meetings in time. That's the beauty of this makeup! You can literally do your makeup in minutes! It's so fast….you really have no excuse!
Contour
One step in your makeup routine that will really take your makeup game up a notch is contour!! I cannot stress this enough…contour is key! Contour helps bring out your natural shadows, shape, and dimension of your face. It helps define and chisel out the right places. It helps bring out your feminine features!
Add contour to your cheekbones, your forehead, the sides of your nose, and your jawline to give your face more definition. You can read this post HERE to learn more about contouring.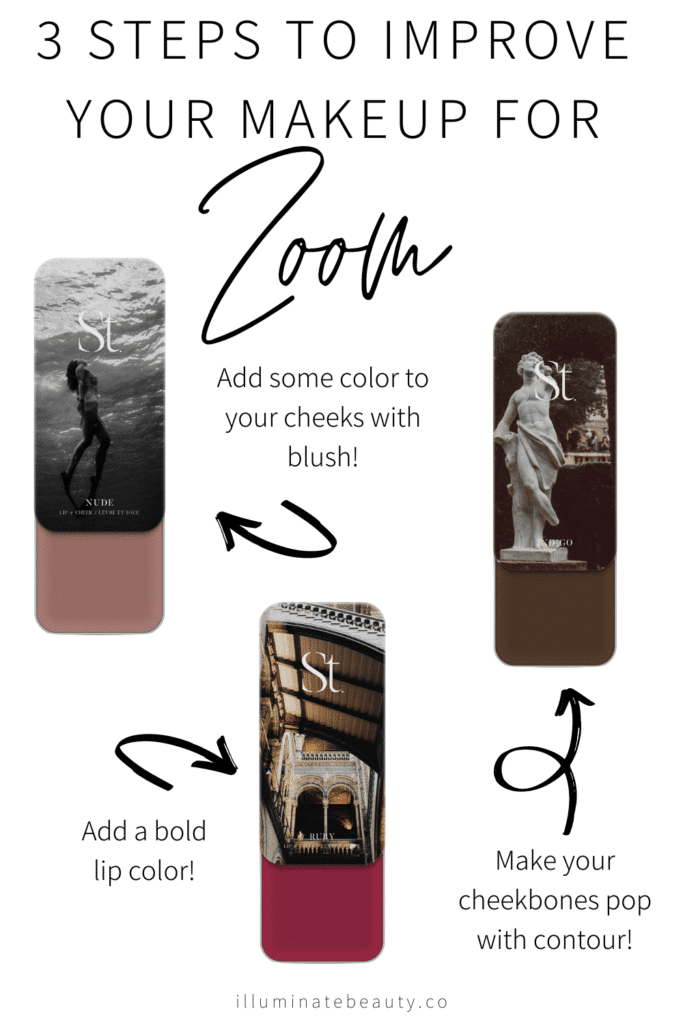 Blush
Blush is something that a lot of women shy away from because they think it's only for older women or clowns. Am I right?! But, blush is such a great way to add a pretty flush to your face! When you put foundation on your face, you get rid of those natural shadows and flush. Adding blush onto the apples of your cheek will bring it back. It will help you look youthful and alive.
There definitely is a right way and a wrong way to apply it though! First, choose a color that isn't too crazy and that looks nice with your skin coloring. Next, apply a small amount on the apples of your cheeks (the squishiest part when you smile) and then blend it into your contour. You don't want to add it too close to your nose or add too much. This will make you look like a hot mess and that is definitely not the look you want to go for! Less is more! Watch this video HERE to see the right way to apply blush.
Try it out and see how you like it!
Lips
When you're on camera, don't forget about your lips! Add some lipstick to your pucker to finish your look off! The best option is to use the Seint Lip & Cheek colors because you can use the same color that you used as your blush on your lips! This creates a cohesive look. I love the versatility!
So the next time you have an online meeting, try this Seint makeup tips for Zoom out and see how it helps you look and feel!
*This post contains affiliate links. If you choose to purchase from a link featured, I get a small portion from the sale. Thank you! It does not affect you at all.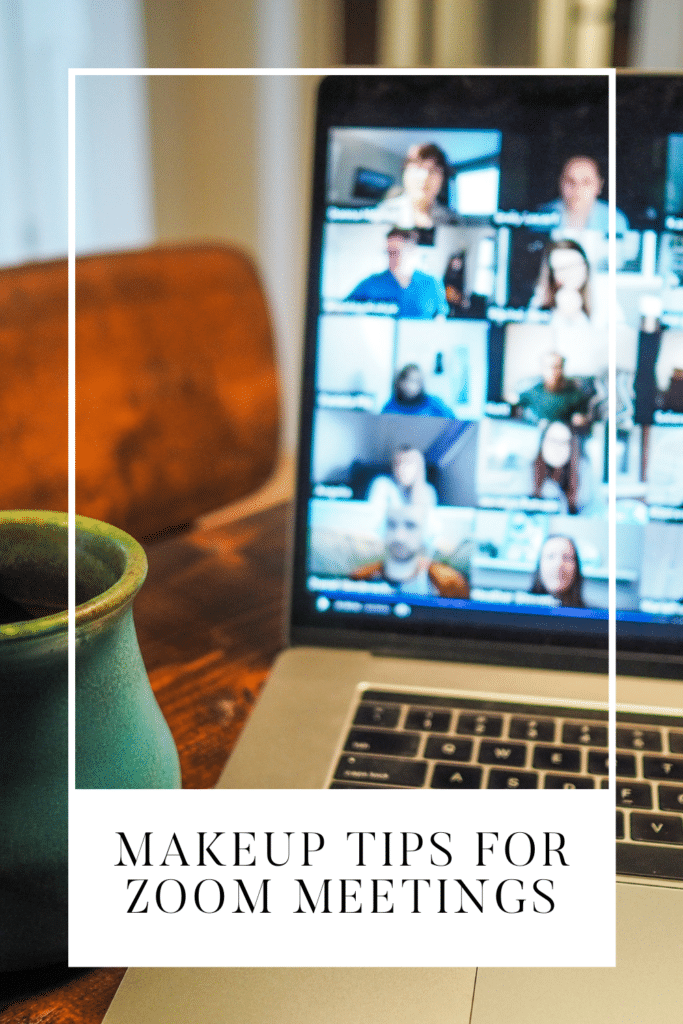 *This post contains affiliate links. If you choose to purchase an item featured in this post, I get a small portion from the sale. Thank you! It does not affect you at all.