I have dreamed of visiting Italy since I was little! And this past year I was finally able to make that dream come true. You know when you dream, visualize, and want something for so long, your expectations can be squashed because it just isn't as good as you hoped? Well, that definitely didn't happen for me! Italy was just as amazing and charming and dreamy as I pictured. We spent a whole month in this gorgeous country and I could have spent many more! These are the 9 best places to visit in Italy and you should definitely try to see someday…
Best Places to Visit in Italy
Italy is full of beautiful, historical, and memorable places! From charming cities to rolling countrysides, the beauty is outstanding! There are so many places to visit, but these are among the top choices!
Venice
Venice! You just can't go to Italy without visiting this floating city! It is so unique, so interesting, so cool! Normally, tourists flock to the touristy parts of this city. But we opted to stay away from the crowds and took our time meandering through the alleyways and mazes of cobblestone pathways. It was so interesting to watch the daily life of the Venetians, to watch them go about their business. We took pictures at every corner. We paused on bridges to watch the gondolas glide past. We looked for the most unique doors and doorbells. We had our first taste of Italian gelato and our first taste of Italian pizza. The city was full of great shopping with high quality leather products, unique jewelry, and hand painted scenes. Venice is such a magical city and a must see when you go to Italy!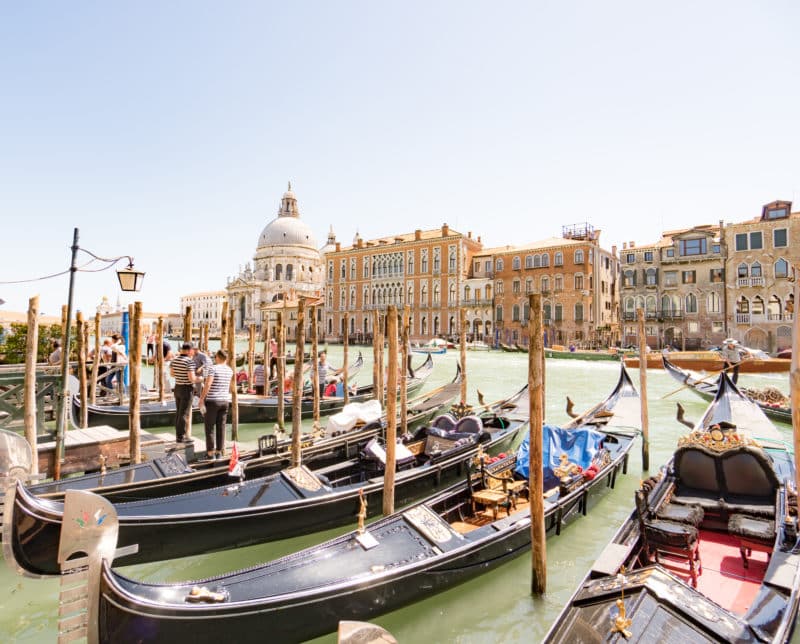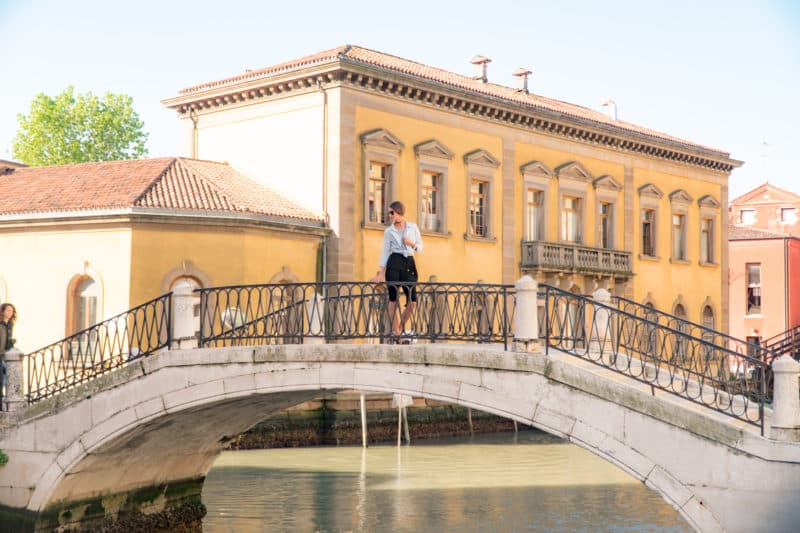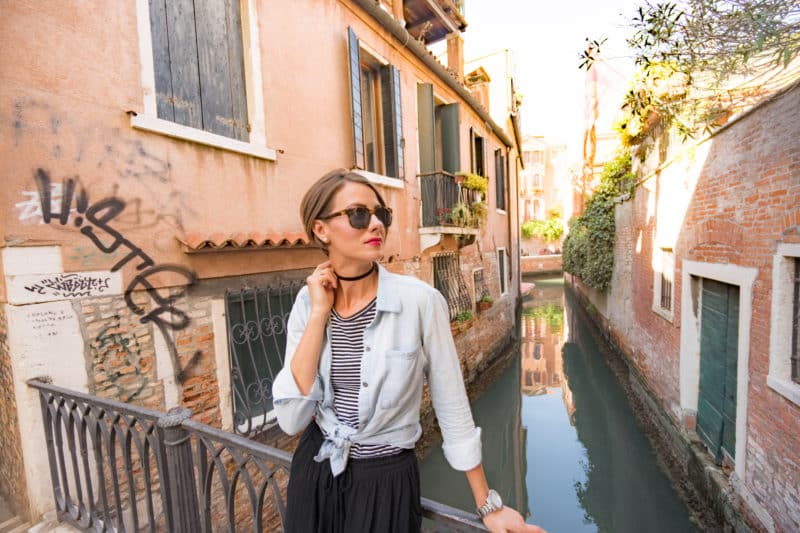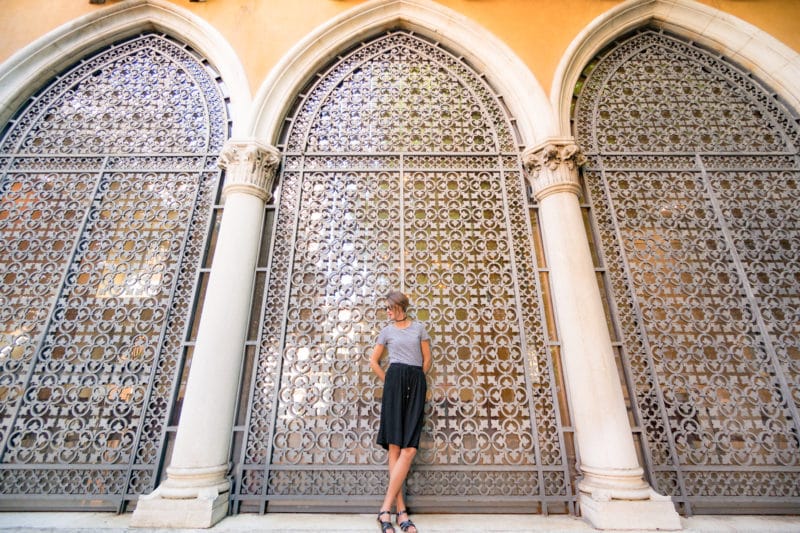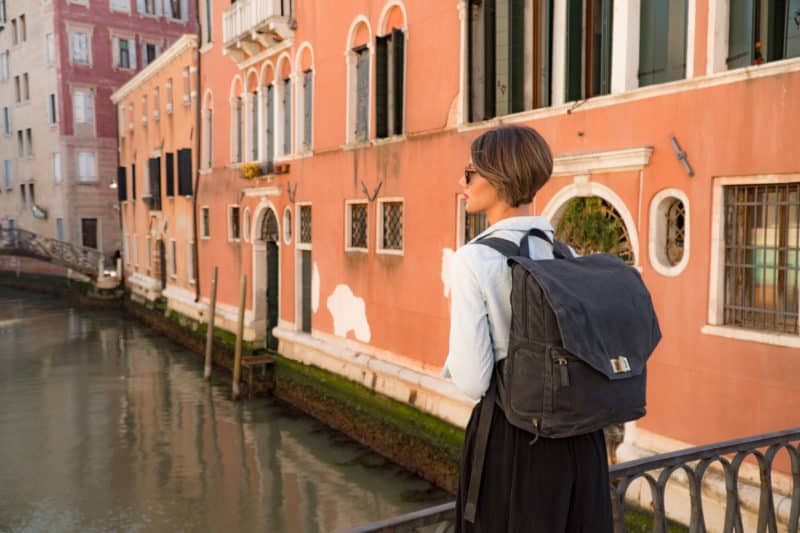 Rome
You must go to Rome! Rome is rich with culture and history! You could spend weeks in this bustling city! My favorites were taking a self-guided tour with Rick Steves at the Colosseum and the Forum, marveling at the Pantheon, making wishes in the Trevi Fountain, eating a cup of gelato every single day, posing on the Spanish Steps, and ohhing and ahhing at every corner. We also toured the Sistine Chapel and St Peter's Basilica and loved the history and art, but definitely didn't love the crowds. You can take guided tours, do self tours with Rick Steves and a device, or walk the streets on your own. Whatever you choose, you will love Rome and its character and charm.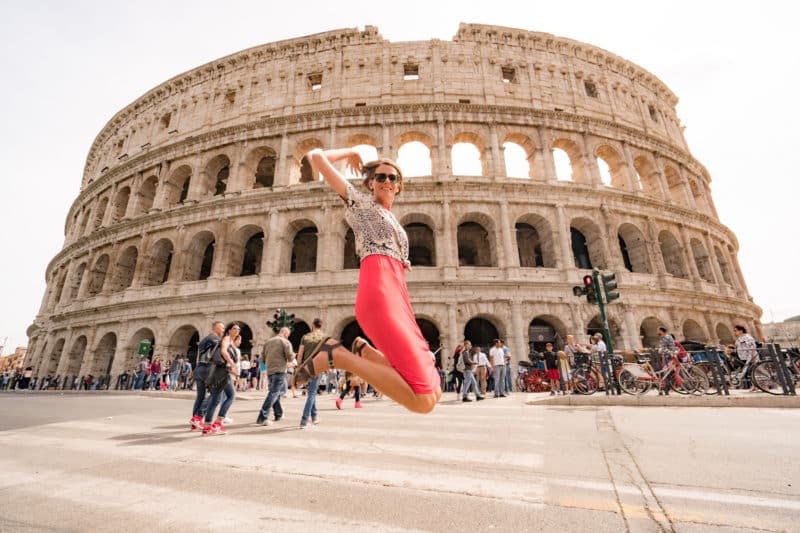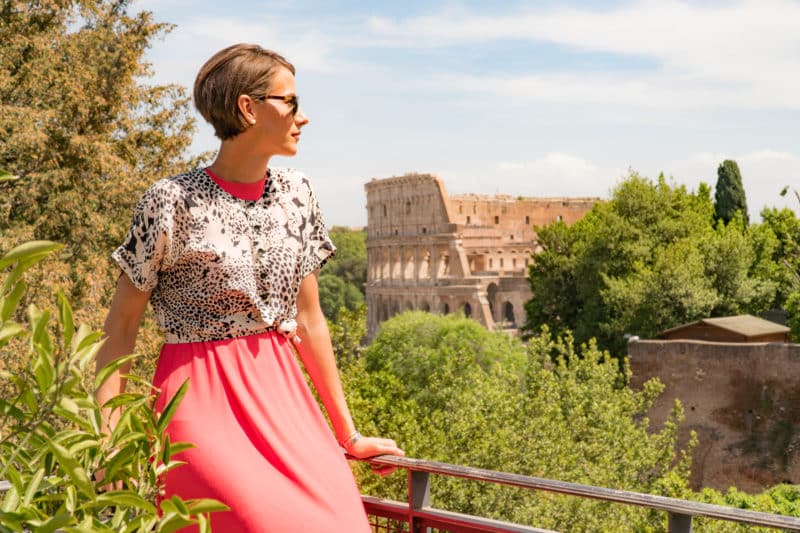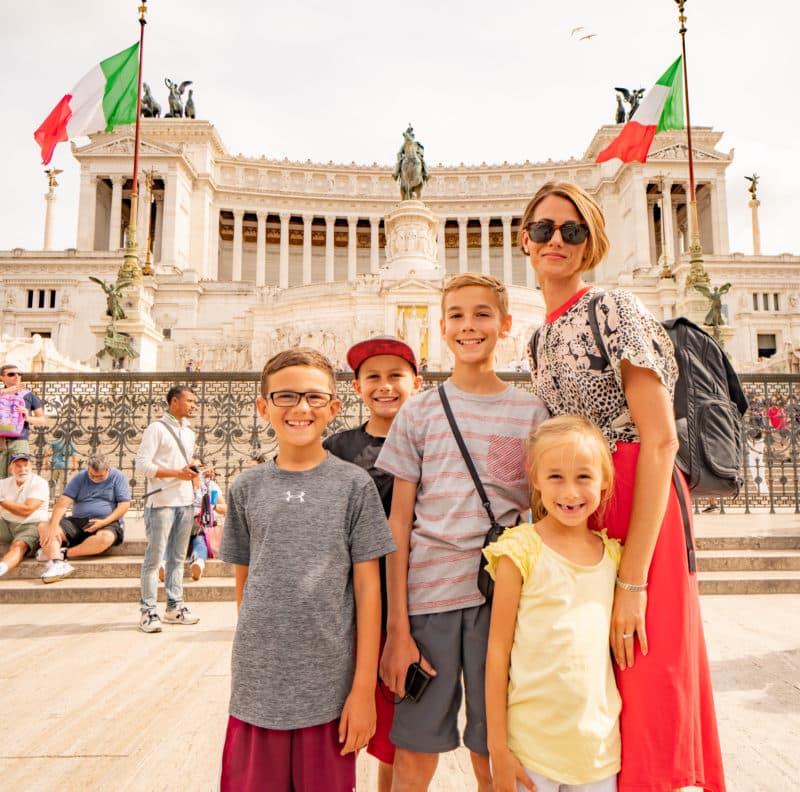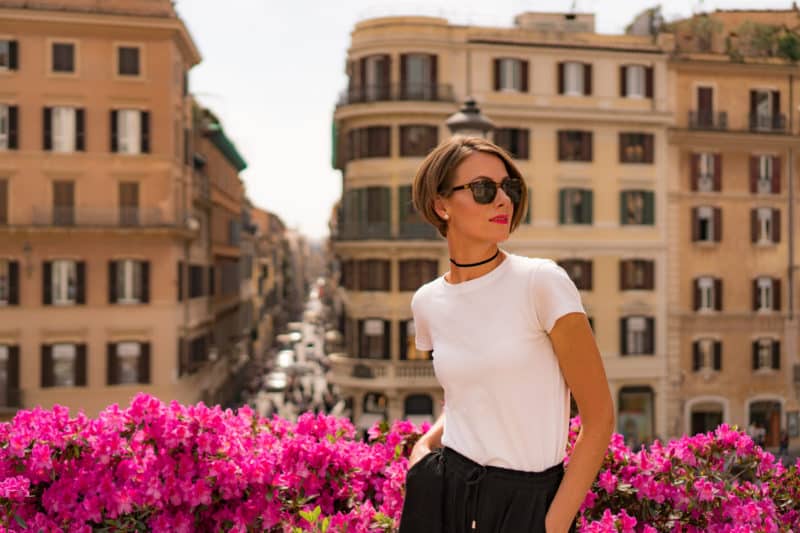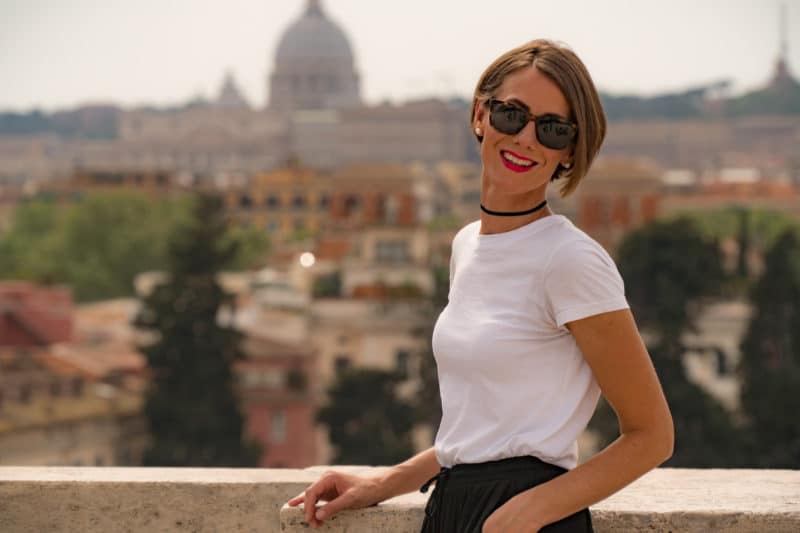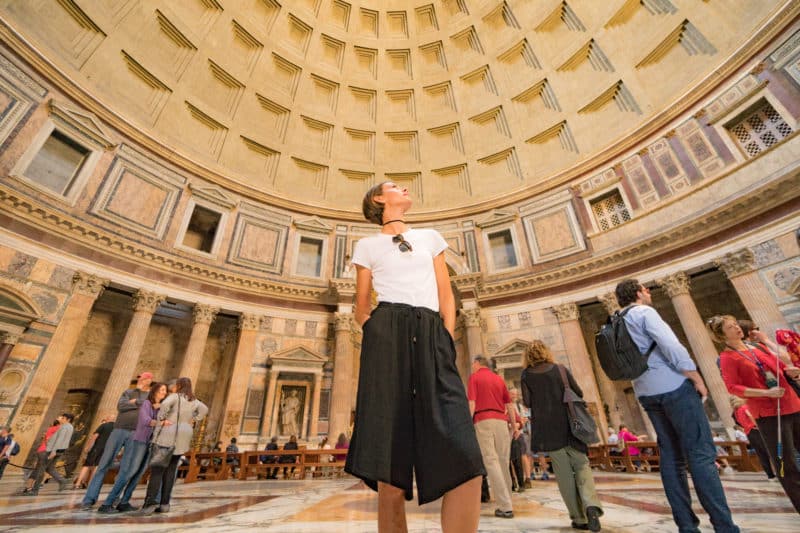 Florence
Oh Florence! I fell in love with your rooftops! You made hanging laundry look classy. I loved seeing the blowing sheets drying in the wind with flower boxes filled with fresh buds. Florence is such a charming city that is full of artistic talent. We visited the famous David statue and climbed the bell tower for absolutely amazing views. We shopped, we meandered through small streets, we ate, and we peopled watched. And we loved it!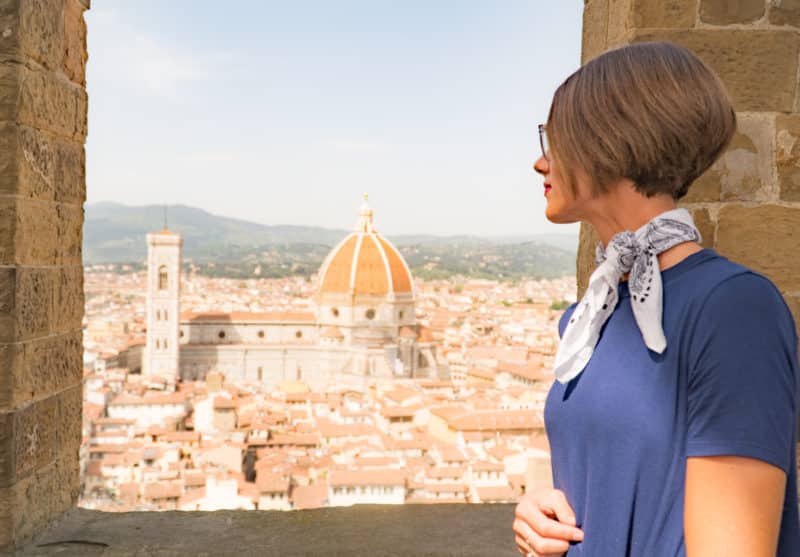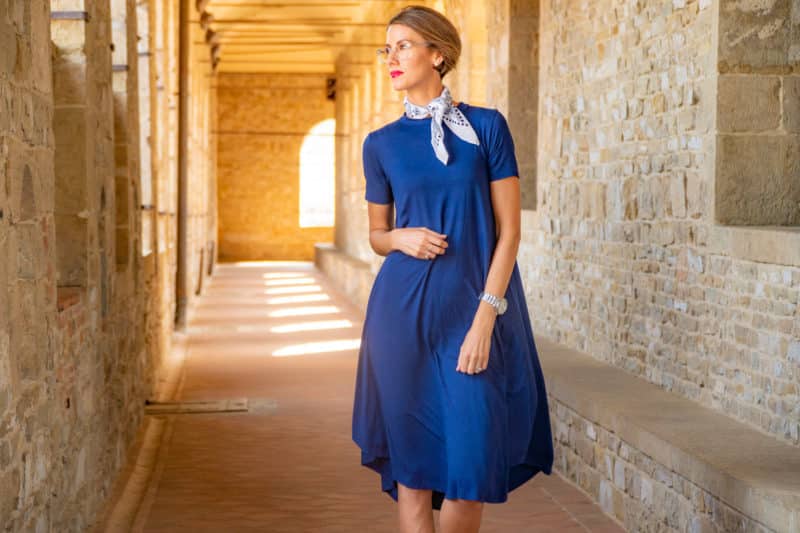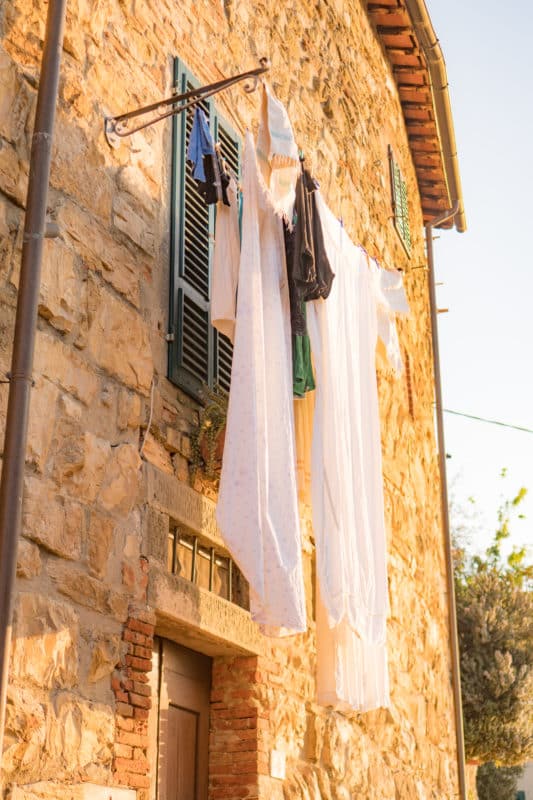 Pisa
We had a lot of people tell us that Pisa was kinda a boring place to visit. Wrong! We loved it! The Leaning Tower of Pisa is pretty awesome! But what we loved even more was the charm of this city! It is completely walled off and has lots of cool streets to walk down and explore. The best part of traveling is getting off the beaten path and peering into local living. We found the best gelato in Italy in Pisa. Pisa offers great photo ops, good shopping, great people watching, local charm, and delicious food.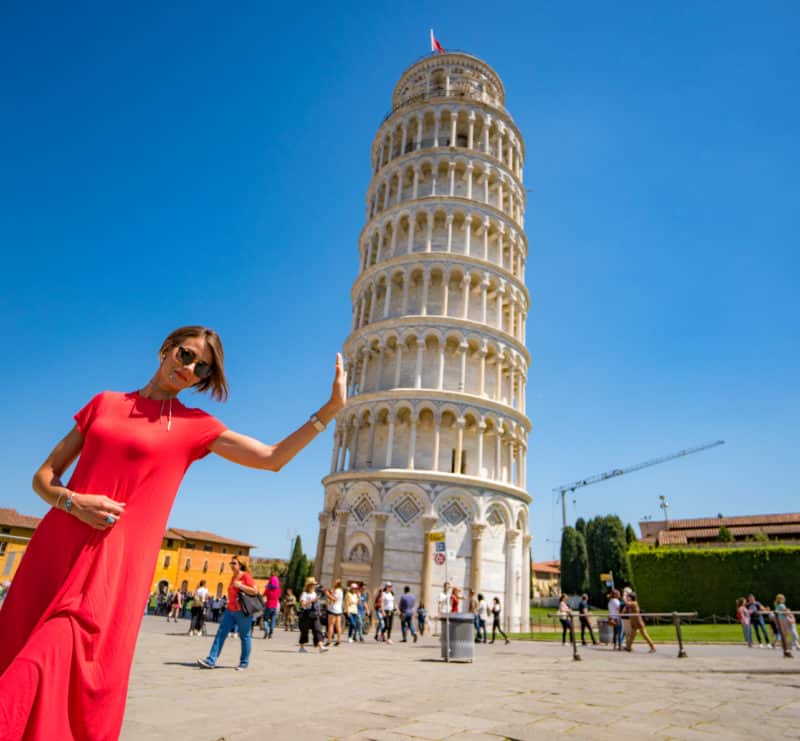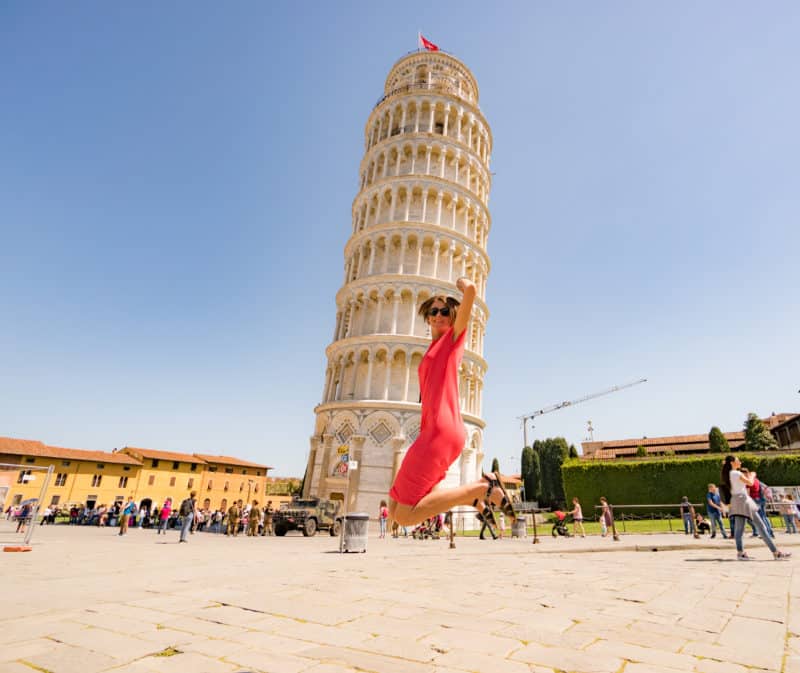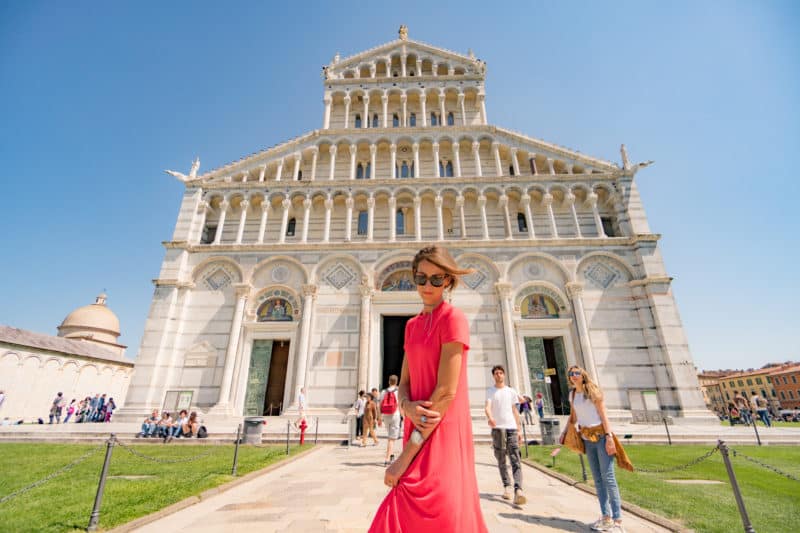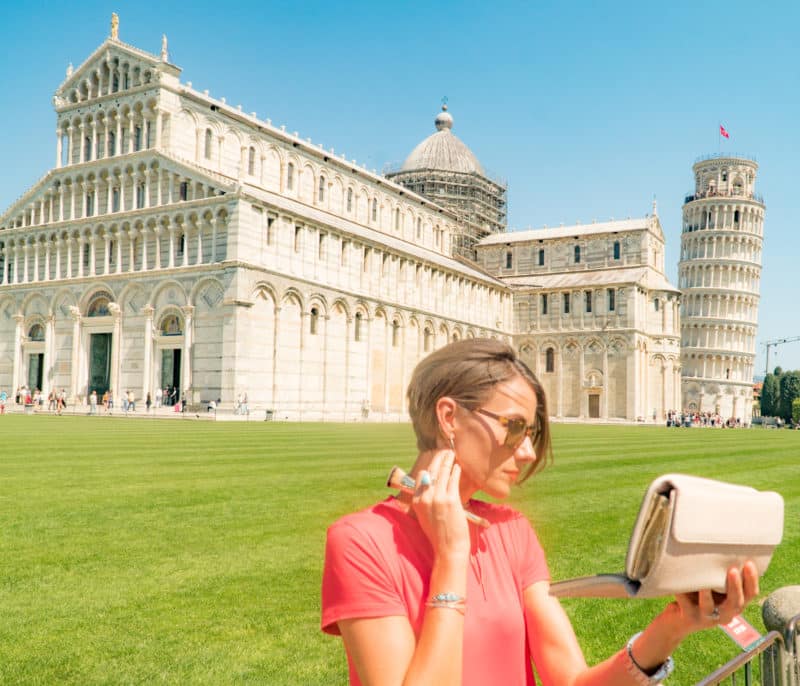 Amalfi Coast
If you want to be impressed with a crazy coastal view, then you must visit the Amalfi Coast! We opted for going against the popular tourist route and decided to hike the Amalfi Coast instead. And boy are we glad we did! The views were breath taking! The hike hugged the gorgeous green hills as the trail overlooked the ocean. And even though we got a bit lost and our bus ride took a lot longer on the way back than we anticipated, the Amalfi Coast was stunning and so unique! It was one of the best places to visit in Italy for sure!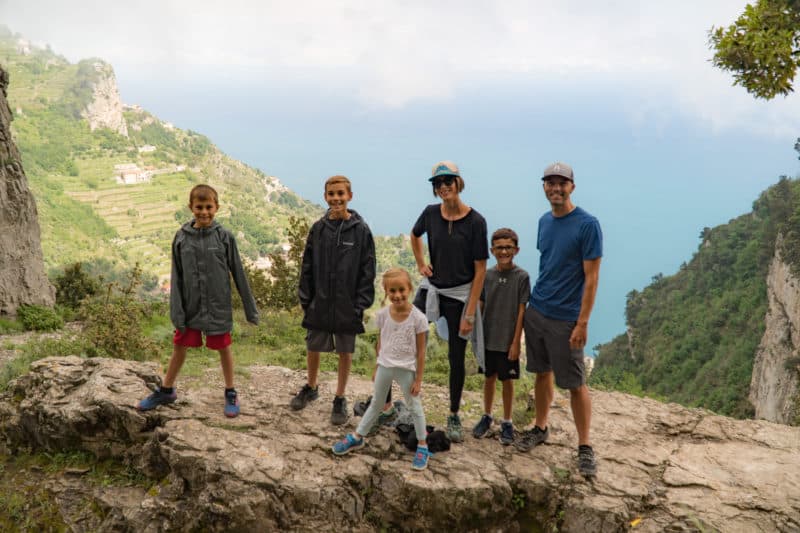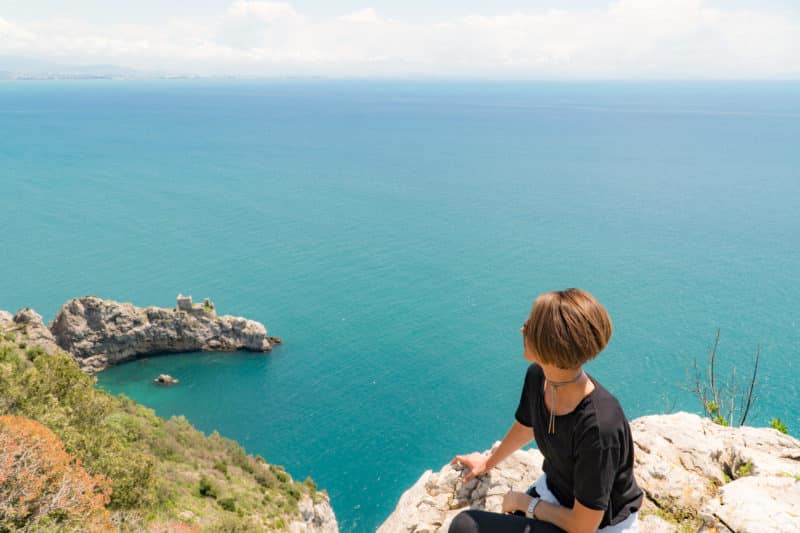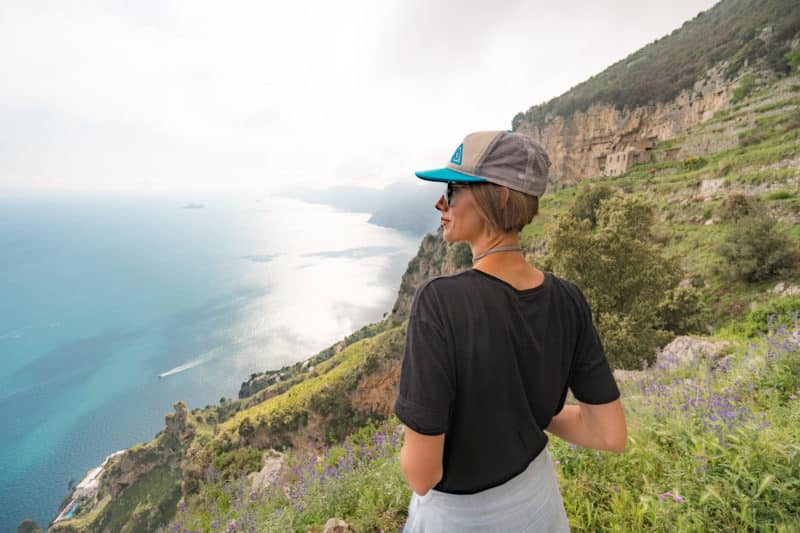 Pompeii
On of the best places to visit in Italy is Pompeii! If you want to step into a history book, then you must visit! I loved learning about Mount Vesuvius and the ancient city of Pompeii when I was in elementary school so it was such a cool experience to visit it in real life! This city is so well preserved from the devastating natural disaster from years ago. It is a must see so you can feel of its history in person.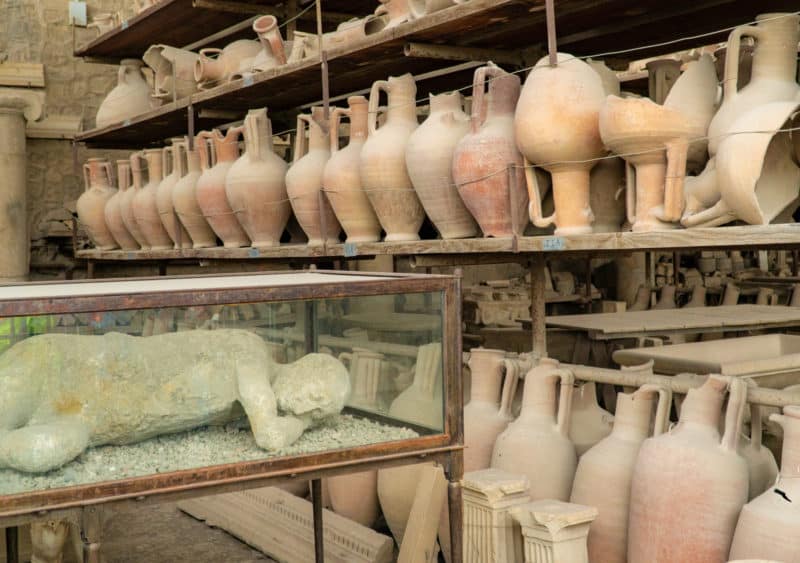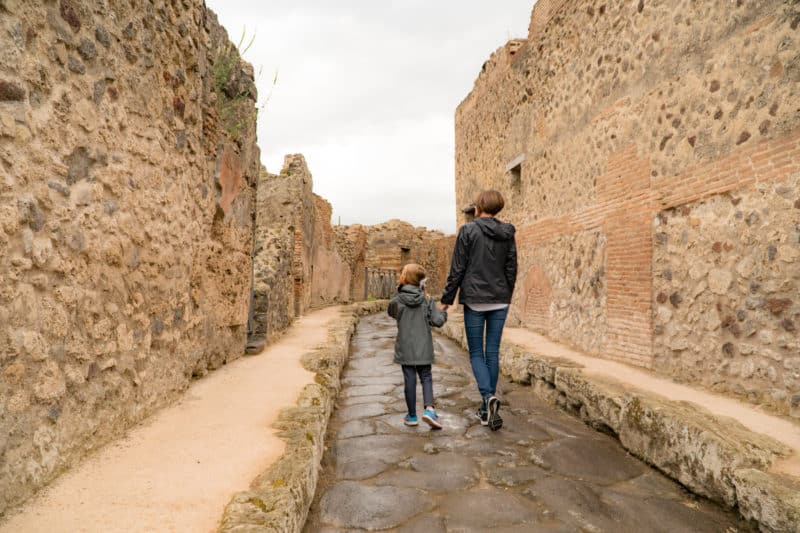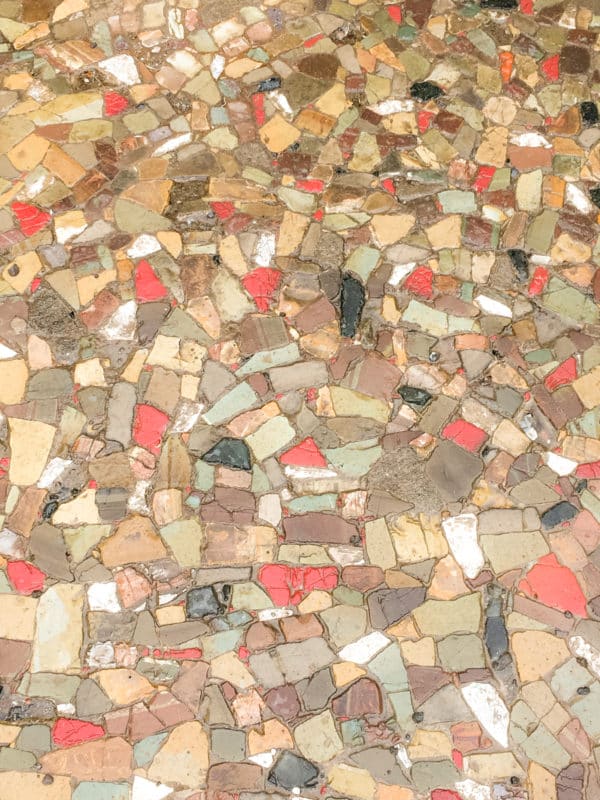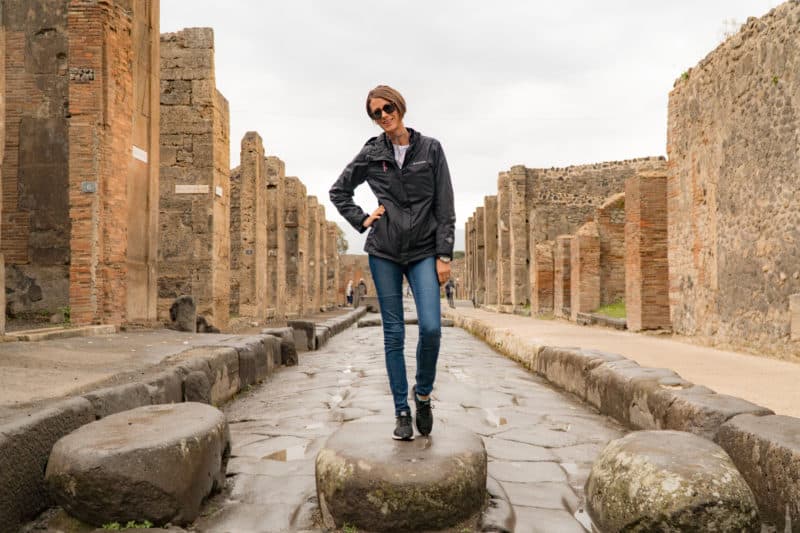 Hot Springs
We love visiting natural hot springs. So when we heard about Saturnia, we couldn't wait to visit! But then everyone else and their dog wanted to visit that same day because it was a national holiday! We parked our car away from the crowds and relaxed in the hot water from the river flowing into the busy hot springs park. We rubbed the mucky mud all over our skin, lounged in the water, and enjoyed the quiet. Unfortunately our rental car got stuck in a ditch where we parked, but that still didn't dampen our good experience! We also visited Contursi Therme hot springs and loved it too! The park was quiet, relaxing, and soothing. Our kids loved swimming and being warm.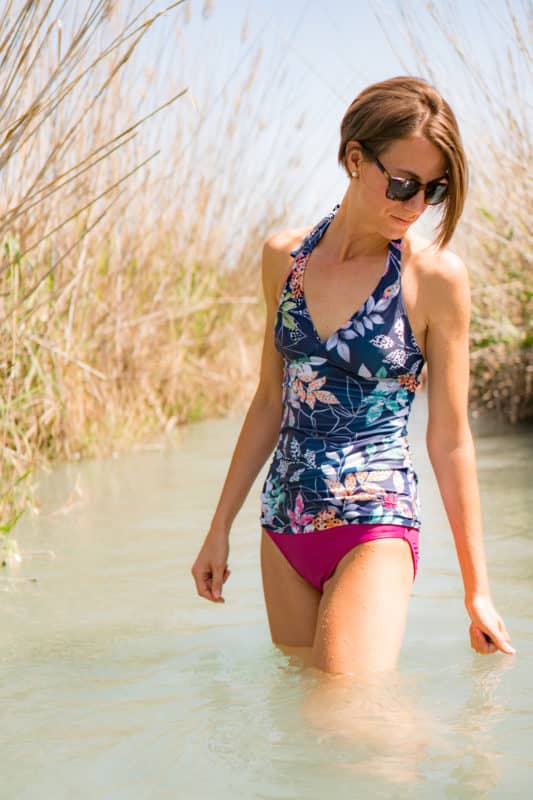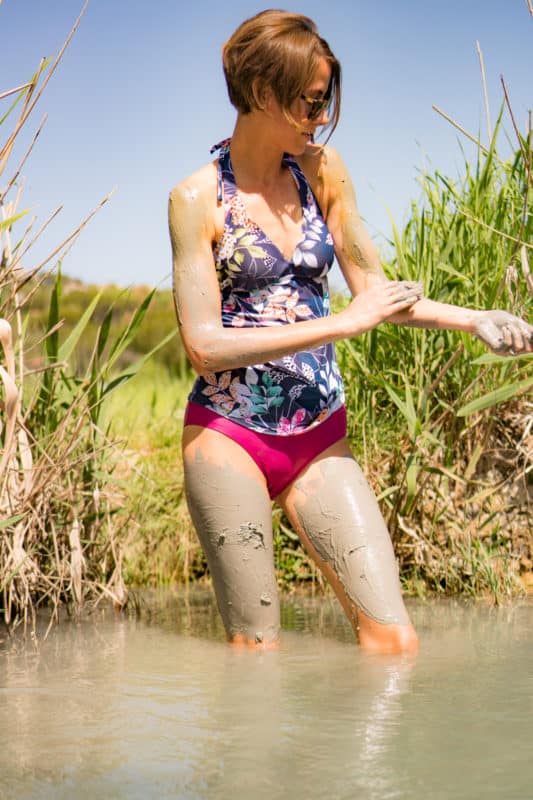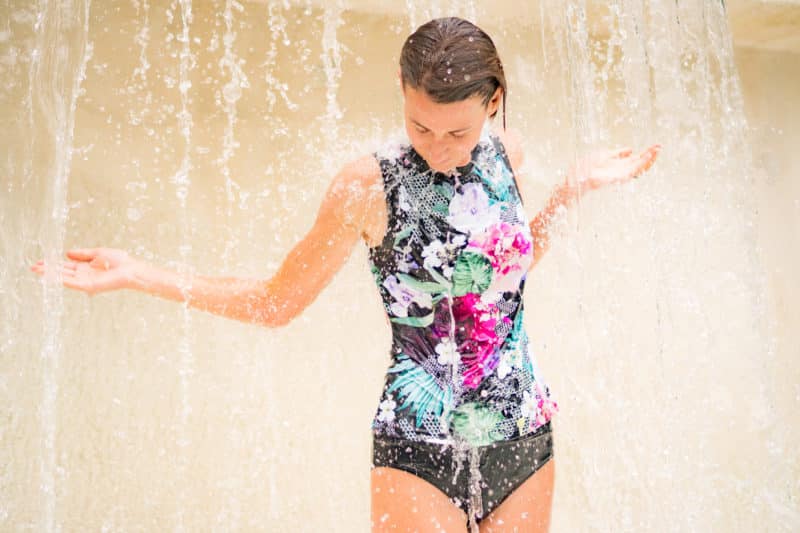 Matera
Talk about a unique town! Oh my! Matera was recommended to us from a guy we met in the Dominican Republic. We took a detour to this ancient city on the way to the airport and it was amazing! Think back to the time of Christ. This town was like a mini Jerusalem. It had homes carved into the rock hills. It had caves speckling the hillside with ancient writings still intact. This city is rich with history and like no other place I've ever visited!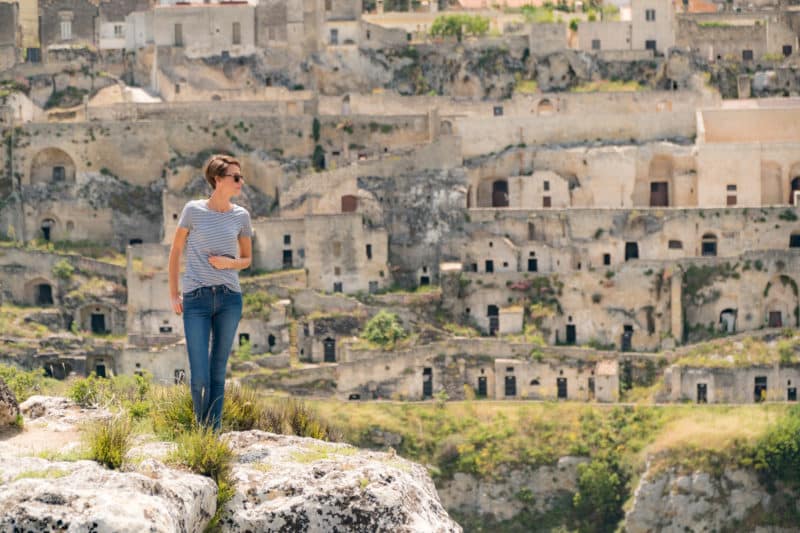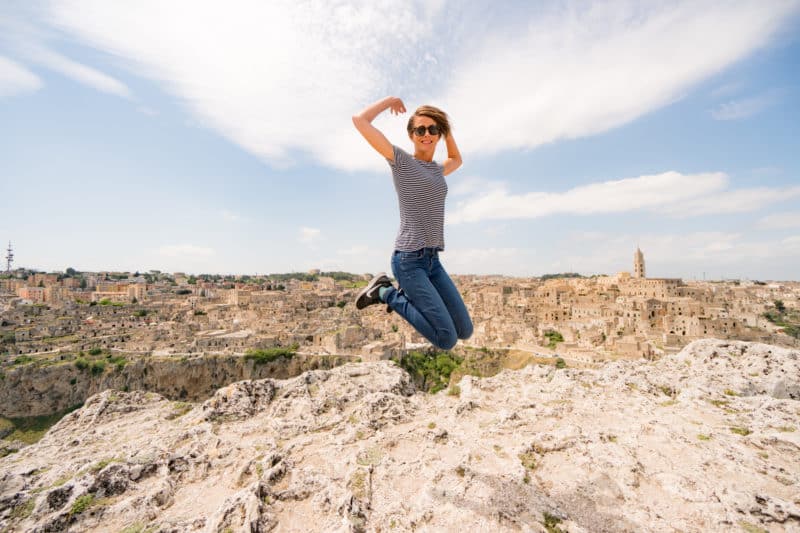 Alberobello
Alberobello was another impromptu stop and totally worth our time! I felt like I was in a completely different country when we pulled into this charming city. The small homes are all white walled with circular roofs made from individually stacked rocks. The town is full of fun handmade trinkets, yummy food, and a fun vibe.
My Italian experience far exceeded my expectations! In my opinion, these are the best places to visit in Italy. I already can't wait to visit again because I loved it so much! If you go, make sure to visit this places so you'll have a great experience too.
To see what to pack for Italy in the fall, click HERE!
You can read more about our family's Italian experience HERE!