Maybe you've already done the main part of your Christmas shopping for your gal but you still have to fill that stocking! But you're not sure what to fill it with??! Have no fear! I've compiled a list of versatile products that she will love! Here are the best stocking stuffers for your gal that she will be happy to see on Christmas morning.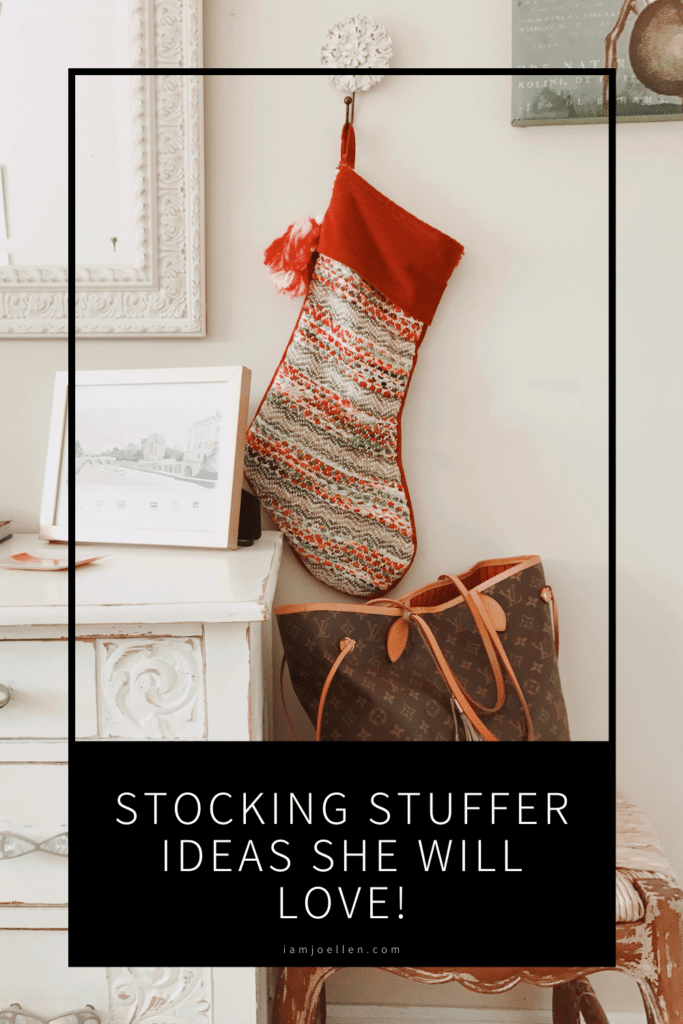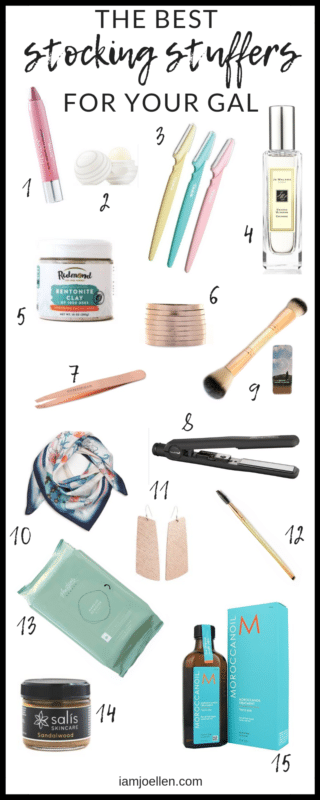 1. Revlon lip balm– The perfect everyday color that will dress up her lips. And the best thing about it is it is long lasting!
2. EOS Chapstick– This chapstick is not only cute but smells great and works like a charm. Throw it in her stocking and she'll fall in love.
3. Tinkle razors– If she hasn't already been acquainted to these magical razors, then she definitely needs to be! These tinkle razors will leave any woman's face smoother and happier and more feminine. If she already loves them, then stock up on some more for her!
4. Perfume– You cannot go wrong with giving the gift of scent to any girl! She will feel like a million bucks with Jo Malone perfume! And the best thing about it is that you can layer other Jo Malone scents with it to get different smells. So it's the gift that keeps on giving!
5. Clay mask– The perfect pampering mask for your woman that she will love doing weekly to achieve happy and healthy skin!
6. Rose Gold Cuff– Most women like shiny things and this rose gold cuff is sure to make her smile! And it matches the leather earrings too….win win!
7. Tweezers– A good quality pair of tweezers is on any girl's wish list. These are the best around and will be used for years to come!
8. Flat Iron– A women's hair is important to her and that's why every woman should have a flat iron. But not just any flat iron. A top quality one that will leave her hair happy and smooth and beautiful.
9. Bronzer Bundle– This is the perfect little bundle that comes with a brush and bronzer color. She will love the sunkissed glow all year round!
10. Silk Bandana– A pretty silk bandana is a great way to add a little spice to any outfit. She will love this fun accessory hidden in her stocking!
11. Leather Earrings– These are the perfect accessory for your girl! They will add the pizazz touch to any outfit and she will feel fab!
12. Brow Brush– This brow brush is a must in any girl's makeup bag! It will help her get the prefect brow.
13. Makeup Remover Wipes– Help make her bedtime routine easier with these makeup remover wipes! They will make her face clean, refreshed, and happy!
14. Salis Scrub– This is my absolute favorite skin care item. Period. This facial scrub will give your woman that beautiful glow she's been wanting. It's the perfect pampering exfoliator for her face. She will love it!
15. Moroccan Oil– Oh boy. This magic in a bottle is delicious for her hair! It will leave it smelling awesome, feeling smooth, and being healthy. It is a great splurge that she will thank you for.
Throw a few or all of these things into your gal's stocking (or get them for yourself….I won't tell!). All of these things are things she can use daily and love the heck out of them. Don't neglect the stocking this year….go out with a bang!
You can find other great stocking stuffers and Christmas gifts HERE.
You can find intentional gift guides HERE.
You can shop other great Christmas beauty goodies below…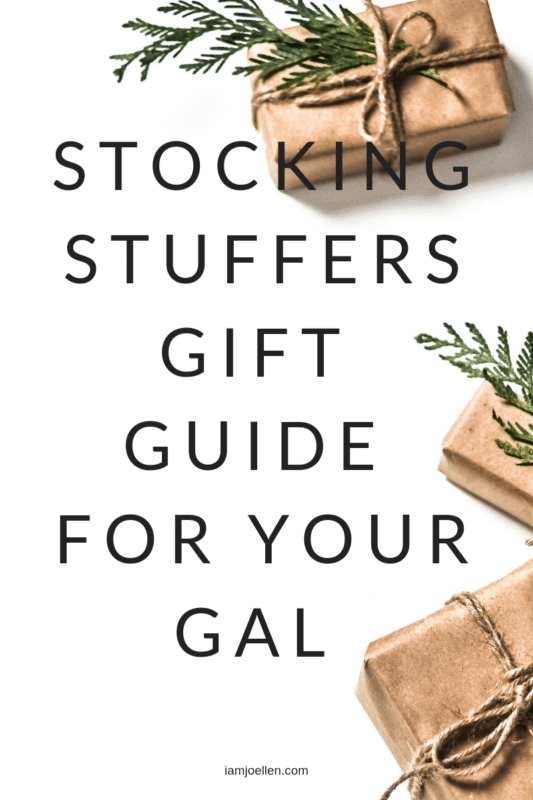 *This post contains affiliate links. If you purchase an item that is featured, I may get a small portion from the sale. It does not affect you in any way.