If you want to learn how to have a smarter and smaller closet, then it's important to create wardrobe capsules. What is a wardrobe capsule? It's a curated collection of clothing that is created intentionally to have just the right amount of clothing that you need. You want to have pieces that are versatile, high quality, and comfortable so you can get lots of different looks. Most people like to create a capsule for each season since weather changes throughout the year. Here are some tips on building a fall minimalist wardrobe capsule so you can look your best and have an intentional closet!
Access Your Closet
First off, take a look at what clothing you already have in your closet. Do you have pieces that you wear in spring, summer, or winter that could also be included in your fall wardrobe capsule? It's ok to use clothing year-round!
Take note of what gaps you have in your closet. What pieces do you need to round out your wardrobe? What are you lacking? Make a list so you can start shopping smartly for those pieces you need. Having a list is key to shopping smartly! You can learn more about how to shop smartly HERE!
Pick Versatile Pieces
When picking your pieces for your fall minimalist wardrobe capsule, make sure to pick versatile pieces. You want your clothing to be easily mixed and matched with other pieces in your closet. You want to be able to dress something up or down. You want your clothing to be multipurpose. A rule I stick to is if you can't envision wearing a piece in at least 3 ways, then it doesn't deserve to take up space in your closet! Save your closet real estate for those versatile pieces.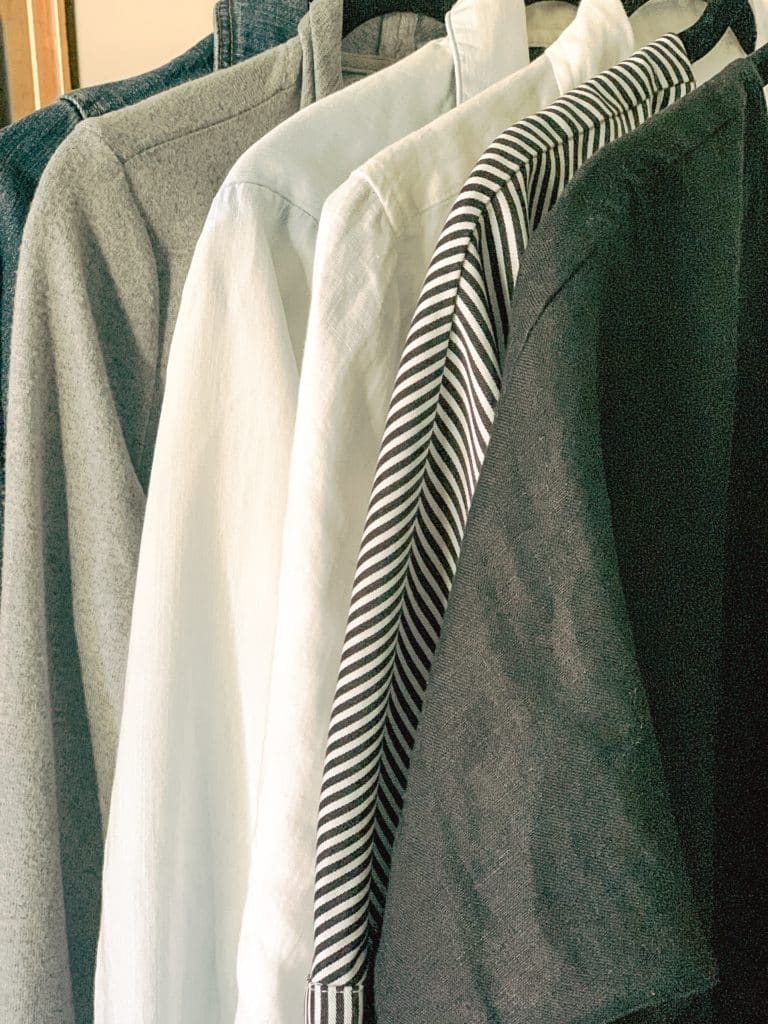 Pick Layers
For fall weather, you want clothing that will keep you warm! So, you want to make sure your wardrobe includes layers. Layers such as button-down shirts, sweaters, cardigans, jackets, and coats. Fall weather can be finicky so having layers will allow you to put layers on or take them off. You can build lots of fun looks with different layers. If you have those staple and versatile pieces in your closet, then the options are endless! An easy formula for a layered look is: pants + t-shirt + button-up shirt or sweater + jacket = perfect fall look.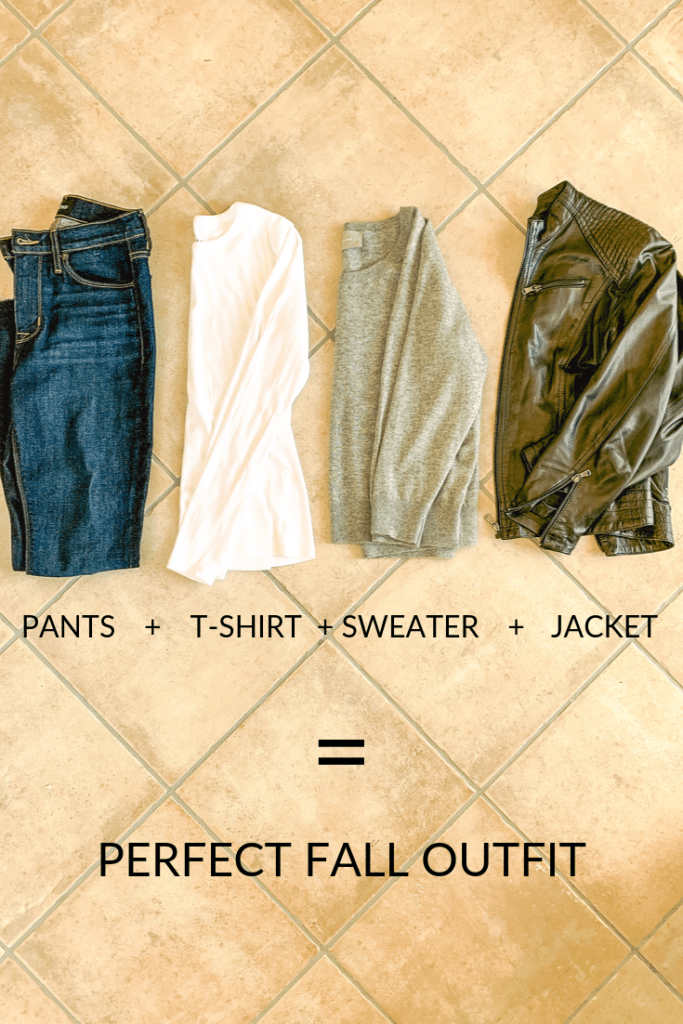 Pick Accessories
When building wardrobe capsules, it's key to have accessories! No matter what season your wardrobe capsule is for, accessories will give you pizzazz and personality to your simple looks. For fall, you want to have scarves, beanies, hats, gloves, hair ties. For any season, accessories like necklaces, earrings, rings, bracelets, or watches will spice up any look.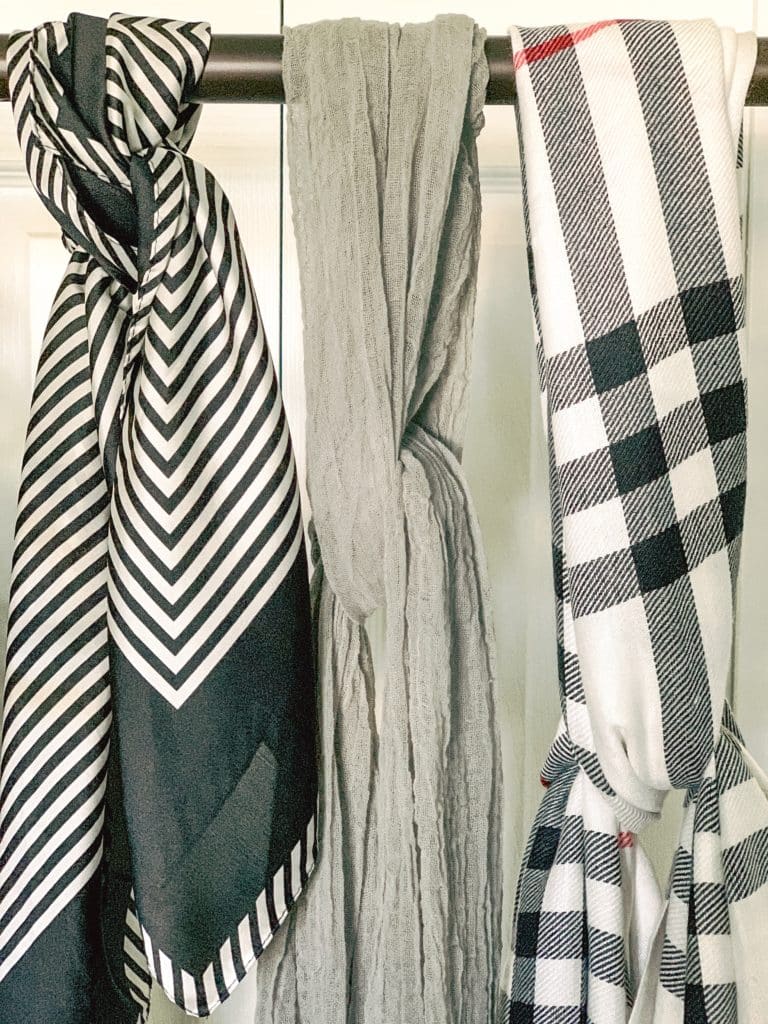 Follow these tips when building your fall minimalist wardrobe capsule and you're sure to have endless options and lots of fun looks. Living a minimalist lifestyle doesn't mean it has to be boring! When you build a smart and intentional closet, you can create so many different looks that portray your personality.