Our family is in the process of gaining our dual citizenship for Italy. My great-great grandfather immigrated from Italy years ago and through that heritage we are trying to become Italian Americans…or is it American Italians?? Because of that process, we will be spending all of fall in Italy! It took a lot of prep to get a family of 6 ready to travel for 90 days, but we did it! I spent a lot of thought and intention putting together a traveling wardrobe capsule that would be stylish, comfortable, versatile, and warm. I'm sharing what to pack for Italy in Fall and how I went about building that capsule…
How to Build a Traveling Capsule
First off, how do you even start building a traveling capsule?? You need to ask yourself a few questions and do a little research. Look into what the weather will be like during your trip. This will give you an idea on what type of clothing will keep you comfortable.
What activities will you be doing? Will you be sight-seeing, relaxing, doing fancy things, hiking, shopping…? Depending on what activities you'll be doing, you'll want to pack clothes accordingly.
What look do you want to go for? Do you want to look stylish and on trend? Do you want to look comfortable? Do you want to look chic? Think about what look you're going for and what type of clothes will give you that look.
I have many more tips on how to pack a traveling wardrobe capsule HERE.
What to Pack
After doing research on the weather, Italy in Fall can be rainy and chilly. I do not like to be cold so I made sure to pack lots of layers and pieces that would keep me warm! I ended up packing about 30 pieces to mix and match throughout the 3 months to give me different looks and to keep me warm. I made sure to pack versatile pieces that were high quality so they would wear well. When building a wardrobe capsule, it's key to pack versatile, high quality, comfortable, and staple pieces that can be dressed up or down & mixed and matched.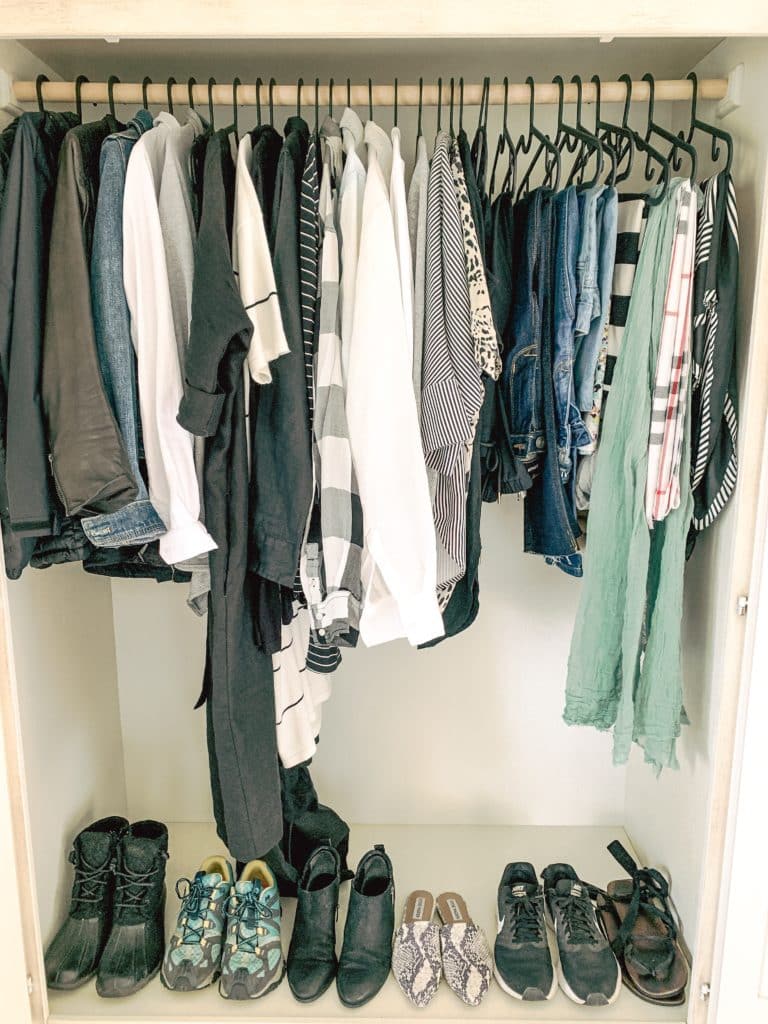 This is what I packed:
Buffalo check button-down shirt
2 pairs of skinny jeans
Striped sweater dress
Jean skirt
Floral pencil skirt
Black dawn jacket
PJs
Exercise outfit
Black leather booties
Snakeskin mules
Black sandals
Hiking shoes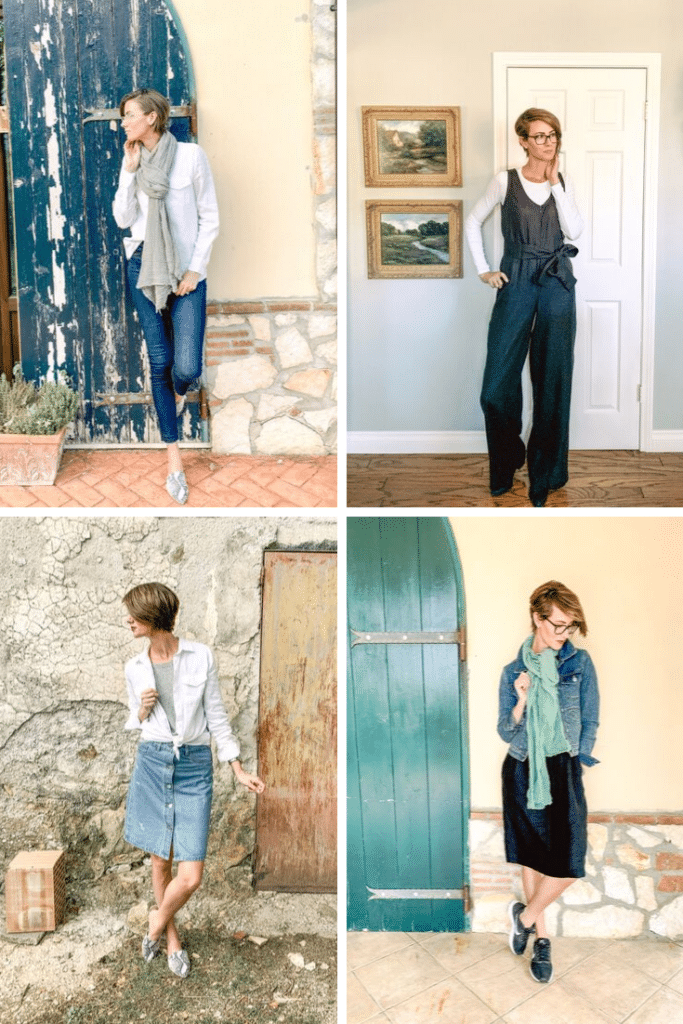 Accessories
A great way to add some personality and pop to your outfits is to accessorize! Scarves are a great way to stay warm and stylish. Also add fun earrings, belts, rings, bracelets, watches, or necklaces. These don't take up a lot of space but can give you more variety with your looks.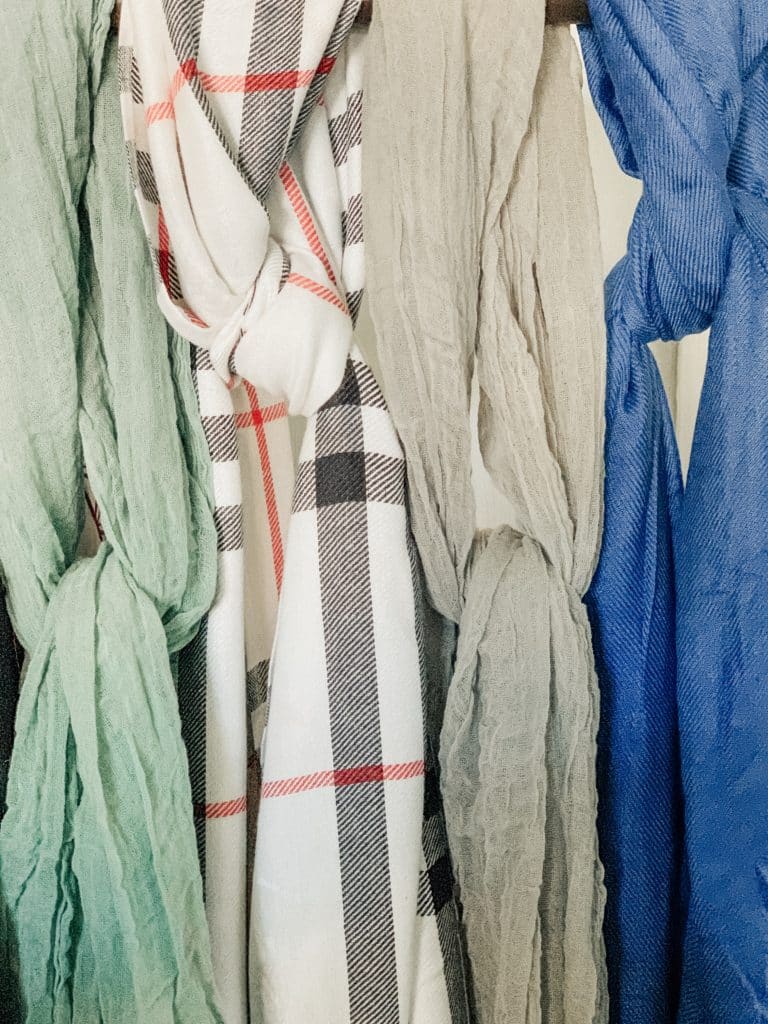 When packing for a long trip, it's best to do your research and pack pieces that are versatile! This is what to pack for Italy in fall so you can be stylish and comfortable!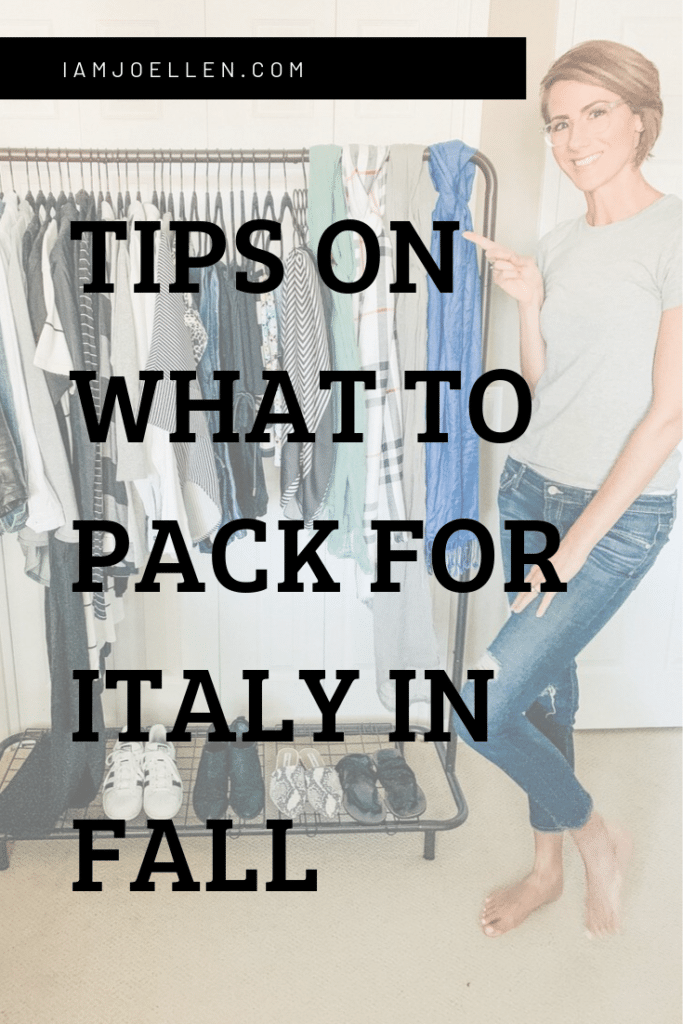 (This post contains affiliate links. If you purchase an item featured in this post, I get a small portion from the sale. Thank you! It does not affect you any way.)