Why Maskcara Makeup Brushes Are the Best
Yes, Maskcara is a makeup company with top notch products. From highlights, contours, lip & cheeks, illuminators, eyeshadows, and even skin care! But did you know that Maskcara also has makeup brushes? And not just any makeup brushes. These brushes are the best of the best. And we'll tell you why Maskcara makeup brushes are the best so you'll never be on the brush hunt again!
Maskcara Makeup Brushes are Double Sided
The best thing about these brushes are that they are double sided! You get two brushes in one! That means that you have to collect less brushes and have less bulk in your makeup bag but still get all the great use out of the brushes you really need!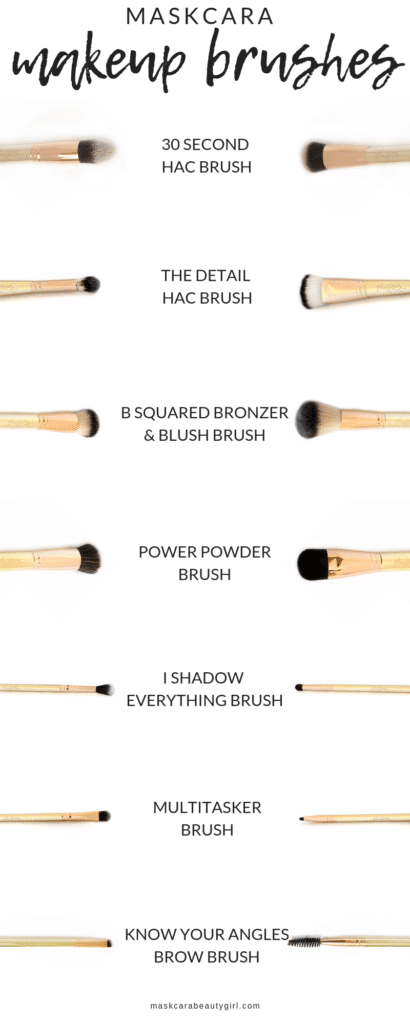 Maskcara Makeup Brushes are Versatile
Not only are the brushes double sided, but they are versatile! They can be used in so many different ways! Yes, the  famous HAC brushes are intended for flawlessly applying your highlight and contour, but they can also be used for applying blush, illuminator, or eyeshadow! The multitasker brush is one of our faves because you can apply your eyeliner, define your brows, apply eyeshadow, line your lips, apply your lip color…so many uses!  It's just a matter of preference for each brush. Do whatever feels good to you because there is no right or wrong way to use the brushes!
Maskcara Makeup Brushes are Pretty
Oh my. Have you seen these brushes?? They are pretty! They are classy. They are beautiful! You will want to do your makeup in the morning because you get to see their sleek silver & gold design.
Maskcara Makeup Brushes are Affordable
Usually a good makeup brush will cost you an arm and a leg. Not with these! Maskcara brushes are affordable. The brushes range from $13-$36. There is no excuse you shouldn't add the I Shadow Everything Brush to your makeup bag because it is inexpensive and will really help in your eyeshadow application! And add the others too while you're at it!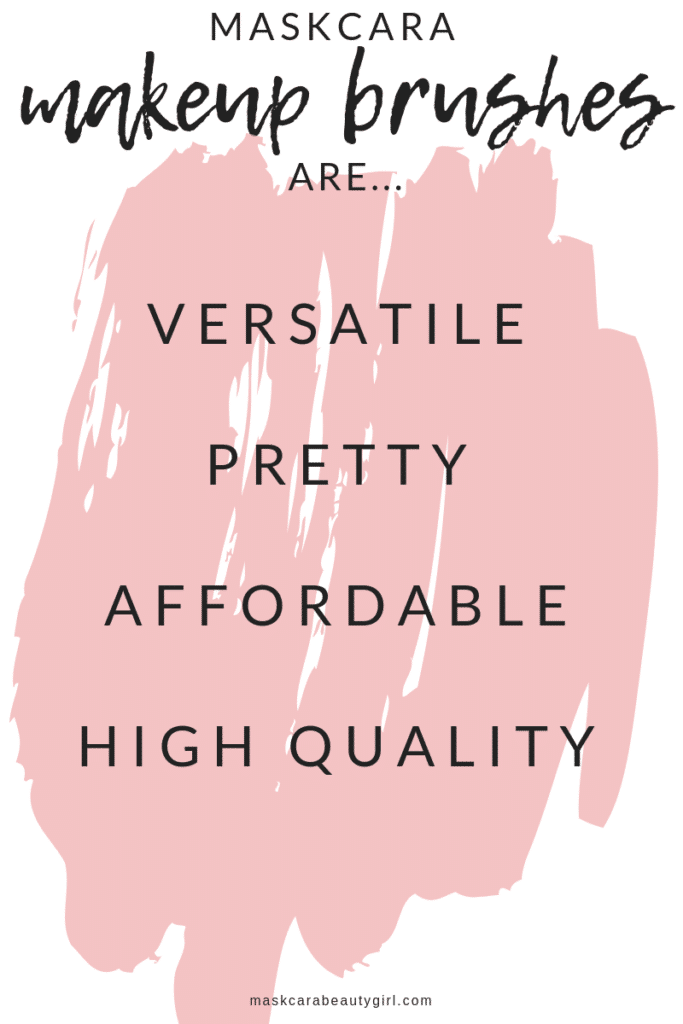 Maskcara Makeup Brushes are High Quality
These brushes are high quality, top notch, out of this world. When you take good care of them, they will be your best friend and last for years! With high quality brushes, it's best to nurture them…so make sure to use the Houdini Brush Cleaner weekly to keep them at their best!
Oh there are so many good things about Maskcara makeup brushes! They really are the best around! From powder to cream, Maskcara has you covered! They're our favorites!
Learn more about how to clean your makeup brushes HERE!