3D Foundation: Your Questions Answered!
3D foundation. You may have heard this makeup term floating around and wondered what in the world it is! What is 3D foundation? You've come to the right place because here are your questions answered!
What is 3D Foundation?
Before I explain what 3D foundation is, I need to first tell you what it isn't. It's not a liquid or powder foundation that you plop on your entire face to get a flat lifeless finish. What it is, is a cream foundation that gives life, shape, and movement to your face! 3D foundation is meant to give you a 3D look! When you use one foundation color it flattens your face out. It takes away the natural shadows and curves and colors of your face. 3D foundation brings back that beauty!
3D foundation consists of 4 products: highlight (foundation), contour, blush, and illuminator. Each individual product is a foundation. Each provides coverage. But instead of putting 4 layers of makeup on your face to get a crazy caked look, you only apply each color where you need it. This gives your face a beautiful fresh look!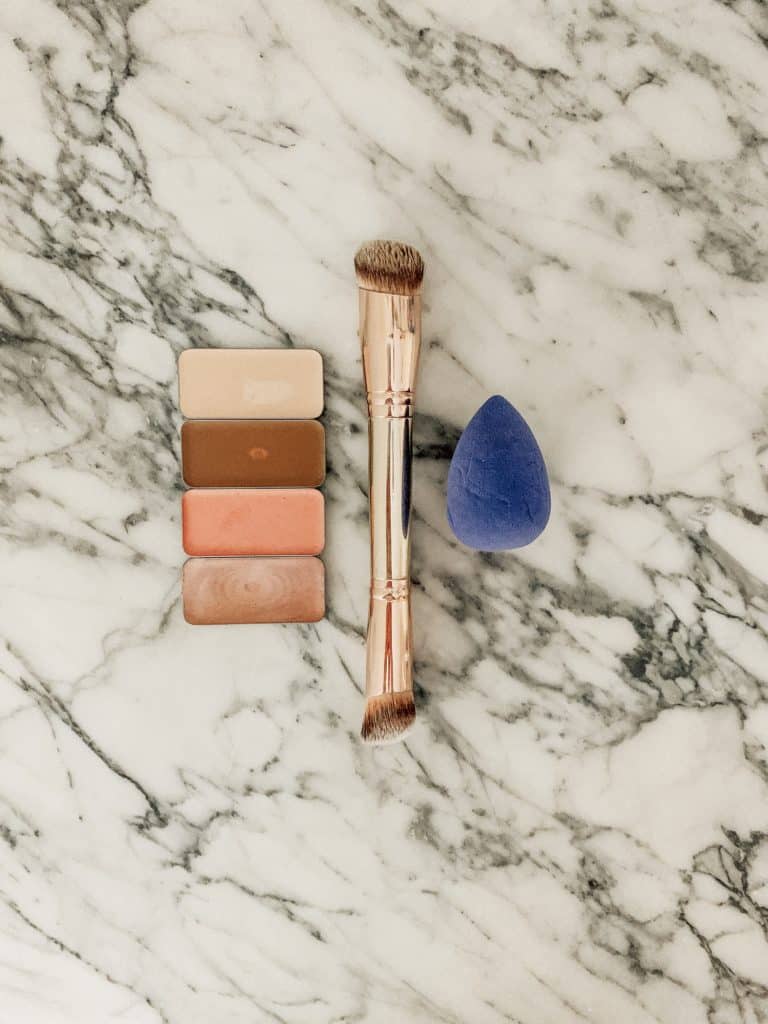 How Do Apply It?
Oh girl, it is so easy! Because it's cream makeup, it's so forgiving and foolproof! You can apply it either with your fingers and blend with a brush or you can apply it with a brush or brushes.
Do you know those paint by number coloring books? Think of your makeup application like that! You will apply your highlight foundation under your eyes, on your nose, on your chin, along your lower cheek/jaw area, and forehead. Apply your contour along your cheekbones, along your jawline, along your hairline, and along the sides of your nose. Apply your blush color on the apples of your cheeks. Apply your illuminator on top of your cheekbones. And then blend baby blend! You will be amazed at how much shape and dimension your face gets!
It really is so important to have the right brushes though! Your application can be a deal breaker with a bad brush. So make sure to use the brushes that are made for this makeup! You can see them HERE!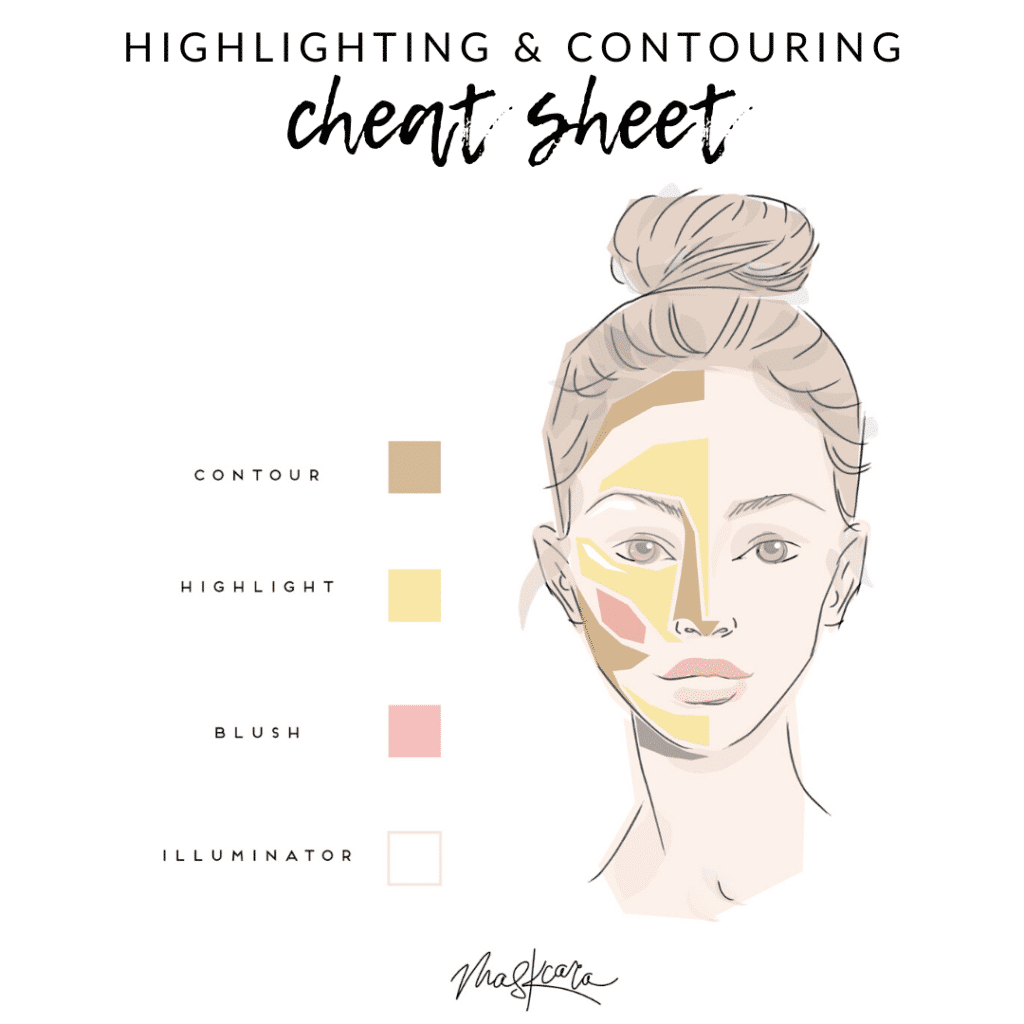 What is it Made Of?
3D foundation is a cream foundation that can apply like butter! Because of its consistency, it goes on so smoothly and takes on a second skin look instead of a cakey heavy look. Here are the ingredients for each product:
Highlight:
Liquid Paraffin
Petrolatum
Ozokerite Wax
Beeswax
Cetyl Esters
Lanolin
Zinc Stearate
Phenoxyethanol
Iron Oxides
Titanium Dioxide
Ultramarines
Contour:
Liquid Paraffin
Petrolatum
Ozokerite Wax
Beeswax
Cetyl Esters
Lanolin
Zinc Stearate
Phenoxyethanol
Iron Oxides
Titanium Dioxide
Ultramarines
Lip & Cheek:
Hydrogenated Polyisobutene
Octyl Palmitate
Talc
Carnauba
Magnesium Carbonate
Decyl Oleate
Microcrystalline Wax
Ethylene/Methacrylate Copolymer
Isopropyl Titanium Tri-Isostearate
Isopropyl Lanolate
Dimethicone
Phenoxyethanol
Mica
D&C Red #27
Titanium Dioxide
Iron Oxide
Ultramarines
Illuminator:
Octyl Palmitate
Polyethylene
Ozokerite Wax
Tocopheryl Acetate
Phenoxyethanol
Titanium Dioxide
Iron Oxide
Mica
How Long Does It Last?
Every gal has their own makeup preference. Some like it very natural, some like medium coverage, and some like full coverage. So, depending on what kind of coverage you want and how often you wear makeup, your makeup singles can last anywhere from 2-12 months!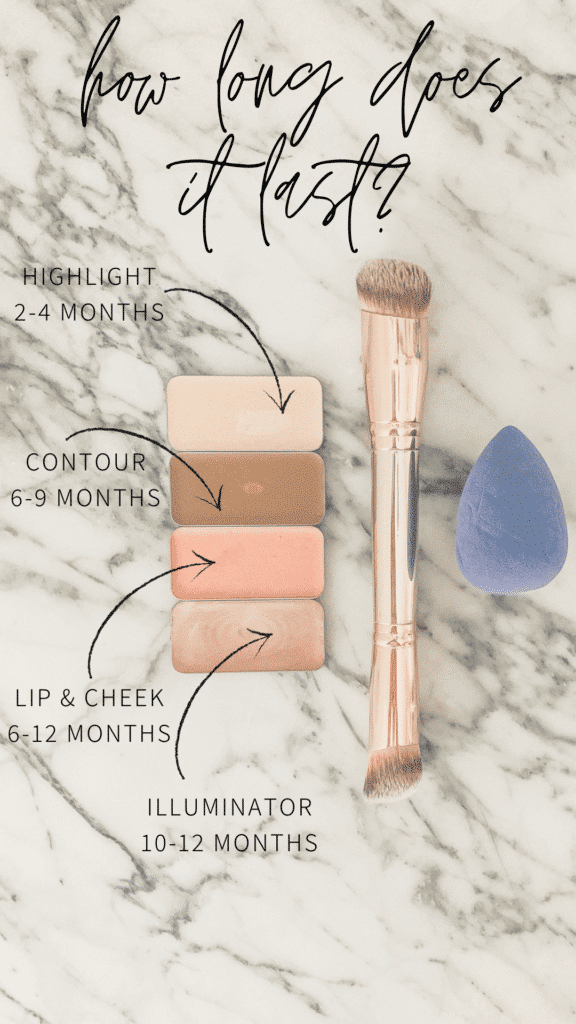 Is It Good for All Skin Types?
Yes! Whether you have dry skin, oily skin, normal skin, or combination skin, this 3D foundation will work for you! If you have oily skin, it's best to set the makeup with a powder and/or setting spray. I have super oily skin and my makeup will last all day long when I set it with a powder.
Does it Work for All Ages?
Yes ma'am!! This is so so good for teenagers, gals in their 20s, 30s, 40s, 50s, 60s, 70s, 80s, and 90s! Because it acts as a second skin, it especially works beautifully on mature skin.
How Much Does It Cost?
Here's the best part….each tin is only $14!! You may have to make a big investment up front, but then you only have to pay $14 to replace each product.
Is It Customizable?
You betcha! Each compact is magnetic and each tin is made of metal so they pop in and out so you can mix and match to your heart's content! You can create your own custom compact to your liking. It's the best! When you finish a product, just replace that one single. If you want to add more, you can get a bigger compact to accommodate more! And….every time you order 4 or more makeup singles at one time, you always get a free compact!! You can learn more about free compacts HERE.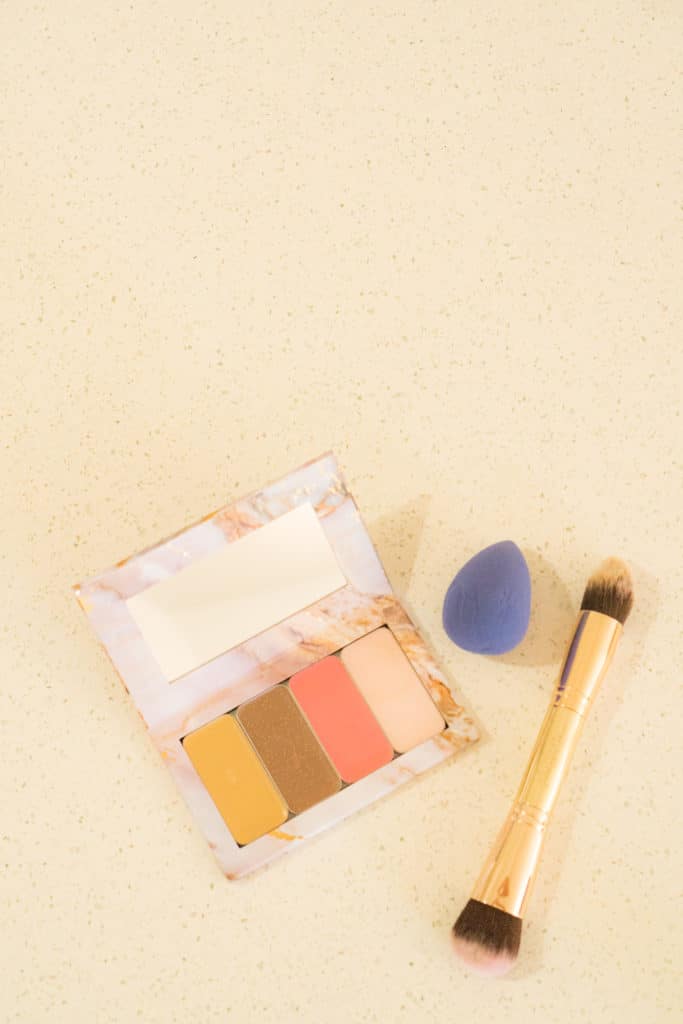 So many questions, so many answers! I hope that helped you understand what all the hype of 3D foundation is about! If you have more questions, email me HERE and I would be happy to help! If you want to know what colors and products would be best for you, fill out my quick survey HERE so I know what your makeup preferences and needs are and I can give you some great recommendations.