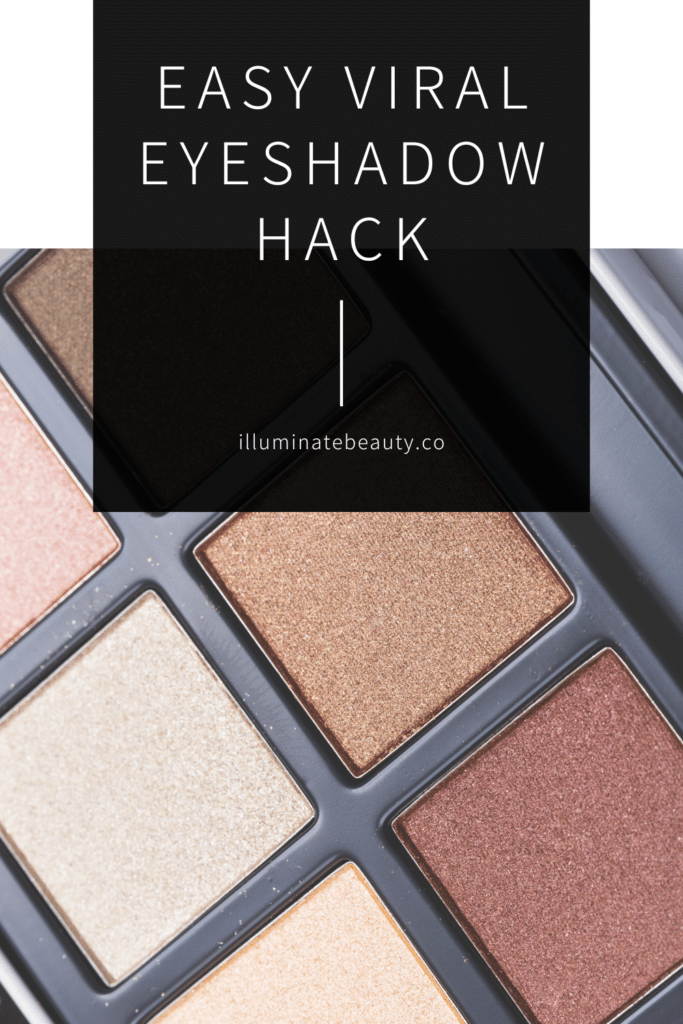 Have you seen this easy viral eyeshadow hack floating around on social media? Maybe you saw it on TikTok, Instagram, YouTube, or Facebook. Maybe not. Either way, it really is super easy! If you struggle with eyeshadow, then you will especially love this eyeshadow hack!
What You Need for the Eyeshadow Hack
Before we get into the how, it's important to know the what. What do you need to get this simple eyeshadow look?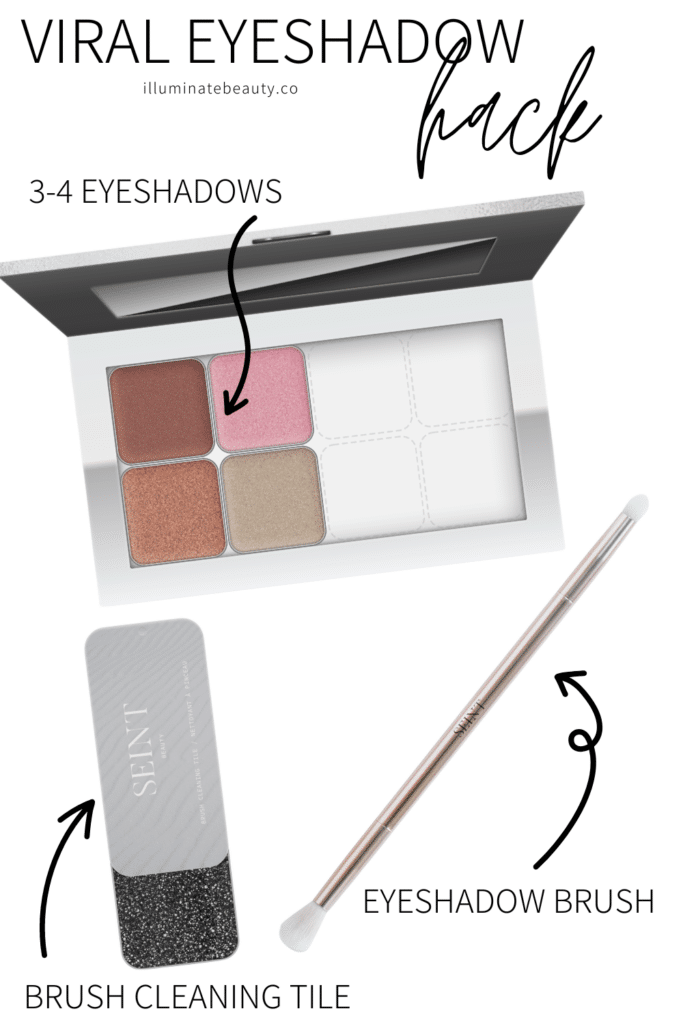 Step by Step Viral Eyeshadow Look
Step 1: Take the darkest color and draw a vertical line on the outer edge of your eyelid. It doesn't have to be precise…it can be sloppy.
Step 2: Take the second darkest color and apply a vertical line on the middle of your eyelid.
Step 3: Take your lightest or second to lightest color and apply a line on the inner corner of your eye.
Step 4: Take a fluffy eyeshadow brush and blend, blend, blend! Start on the outer corner and work your way in. Use light circular motions. Pretend like you're using a feather duster to dust something fragile.
Step 5: If you want to brighten your eye, add your lightest color under your brow and on the inner corner of your eye.
And that's it! You have created an ombre eyeshadow look in one minute! It really is super easy!
The Great Thing About this Eyeshadow Look
The great thing about this viral eyeshadow look is that literally ANYONE can do it! It doesn't matter your skill level. It can work for newbies to pros. The key is the right products and tools. That's it. It's super easy and quick to do, but it looks like it took you a long time! Jokes on them 😉
Try this easy viral eyeshadow hack out and see how you like it!
Here are 2 more simple tips for great eyeshadow application!
And here is the best makeup for teens!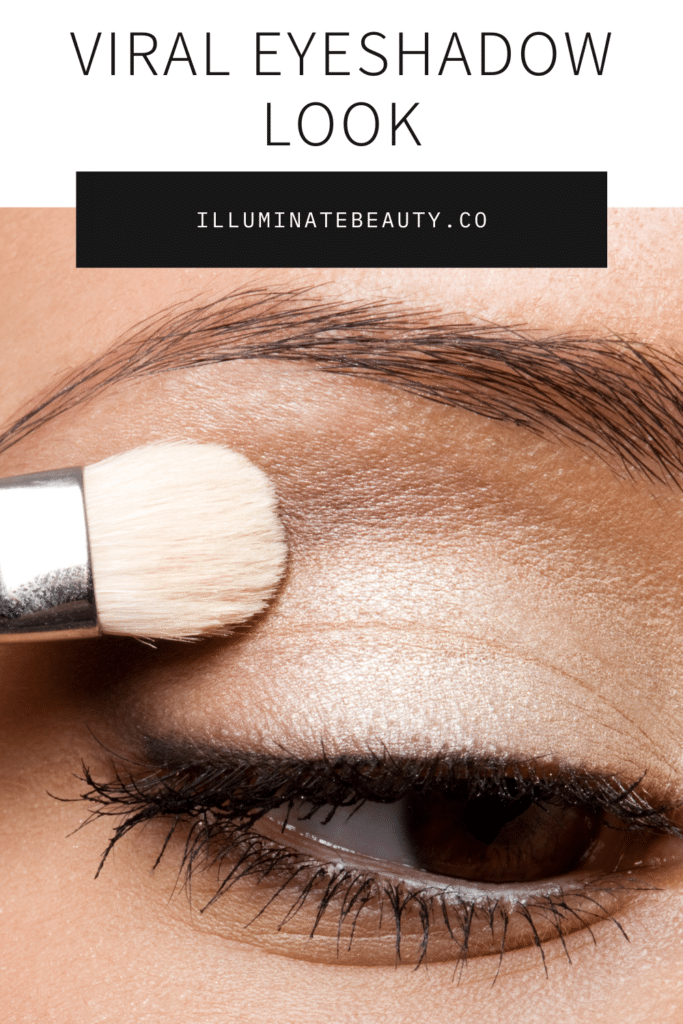 *This post contains affiliate links. If you choose to purchase an item featured in this post, I get a small portion from the sale. Thank you! It does not affect you at all.