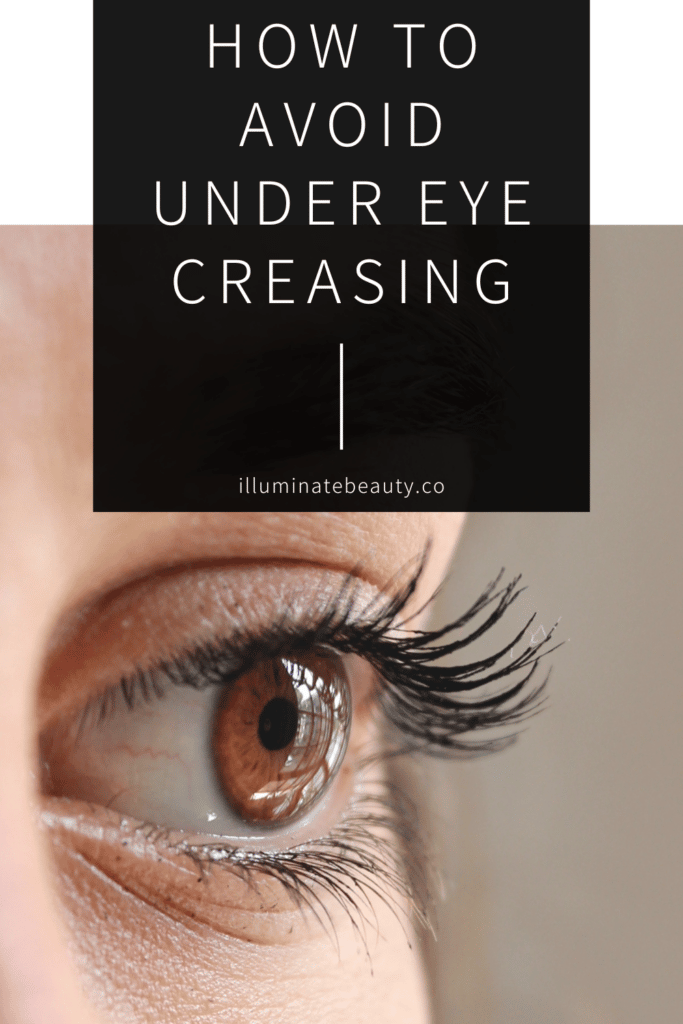 Have you ever struggled with your makeup creasing under your eyes??? You're not alone! This happens to a lot of women! Here are some tips on how to avoid under eye creasing so you look your best!
Why Does Makeup Crease Under My Eyes??
This is the million dollar question! The skin under our eyes is the most delicate and flexible skin on our face. It's meant to move! So when we put any product on top of our face, the product will sit on the surface while the skin underneath moves. This creates creasing and texture. You really can't completely avoid it. But you can lessen the appearance of creasing with a few tips.
Tips on How to Avoid Under Eye Creasing
Here are some simple tips that you can try to help you avoid that pesky under eye creasing!
Moisturize! Using a good moisturizer under your eyes before you apply your makeup will help hydrate that area. This will avoid the appearance of dry and textured skin and it will also help your makeup to blend better in that area having a healthy and moisturized surface to work with. I love this eye cream or moisturizer best!
Less is more!! This is so important!! Most women put way too much makeup in that area, in hopes to really conceal the dark circles and imperfections. In doing so, that makeup product builds up creating a cakey appearance. The more product you put under your eyes, the more creasing will appear. When you put less makeup, it's less likely to crease. The key is finding the right products so you get the coverage you need without the heaviness of the makeup. This post on How to Conceal Dark Circles Under the Eyes will be a huge help!
Cream makeup is QUEEN! Liquid and powder makeup just sits on the surface of the skin making it look heavy, cakey, and fake. But cream makeup melts into the skin and blends beautifully to create a more natural look. Using cream makeup under the eyes will help give you the coverage that you need without the heavy product. Creasing is inevitable. So when you use cream makeup and notice a little creasing, simply take your warm finger and press the product back into your skin. That's it!
Try those tips out to help you avoid creasing under the eyes. I want you looking and feeling your best! If you would like help finding the right cream makeup colors and products, then fill out this makeup survey or text #match to (928) 223-5388 to get started!
Here are some other blogposts that you might enjoy:
Tips on Covering Age Spots on Face
How to Color Match Yourself with Seint Makeup
What's the Difference Between Contour and Bronzer?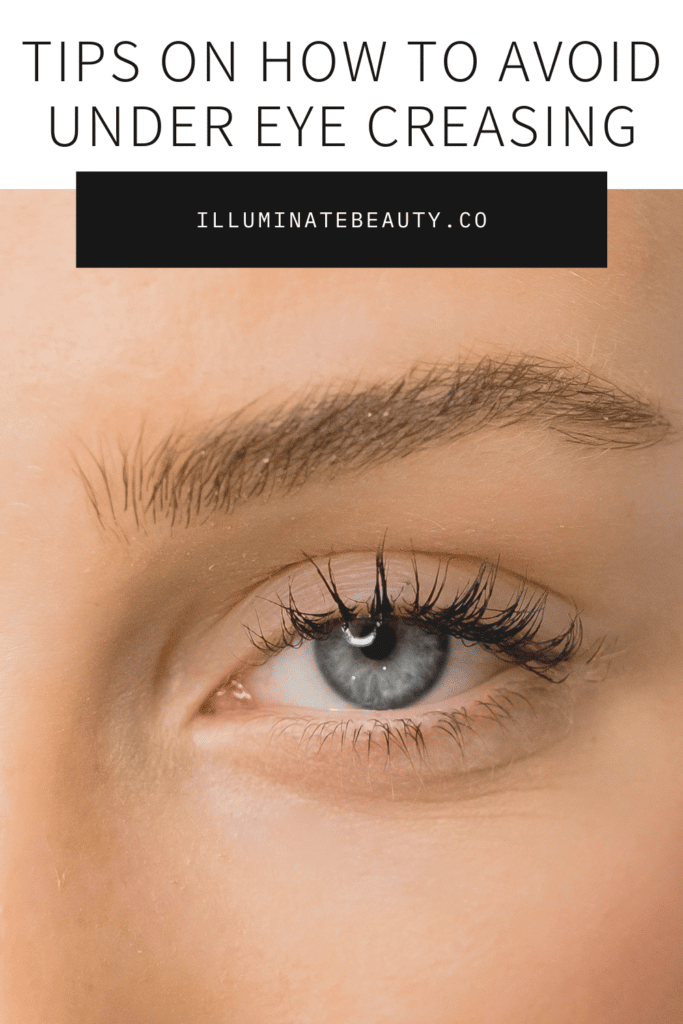 *This post contains affiliate links. If you choose to purchase something featured, I get a small percentage from the sale. Thank you! It does not affect you at all. =)