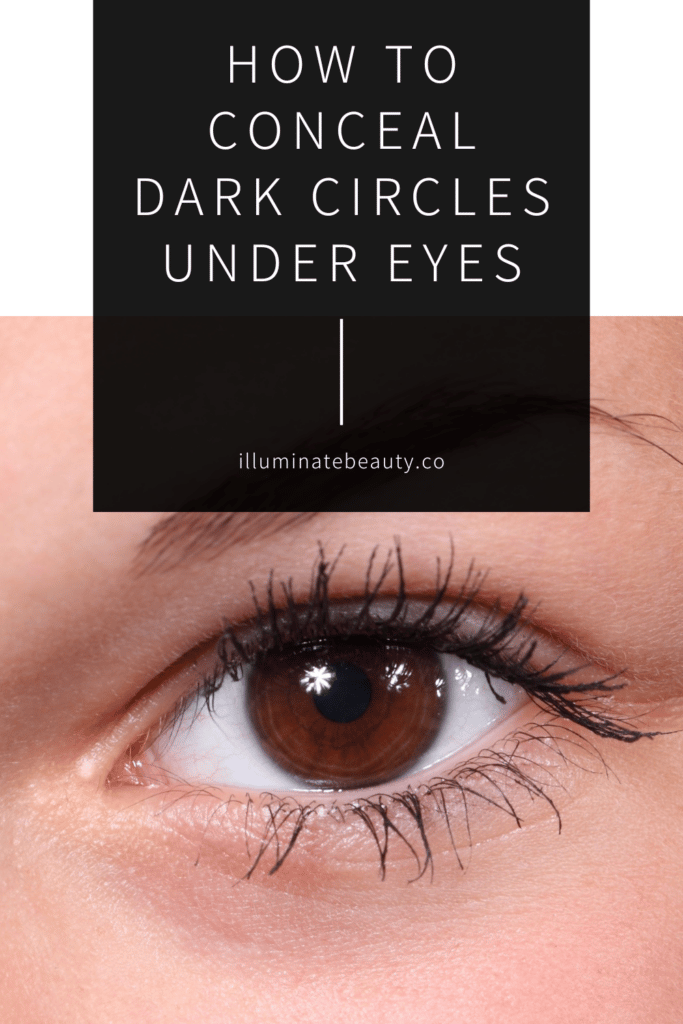 Do you have dark circles? Most women do! They're pesky!! But have no fret, because they can be covered. Here's how to conceal dark circles under eyes so you look your best!
Why Do I Have Dark Circles Under My Eyes?
There are several reasons why you may have dark circles under your eyes. Here are a few:
Lack of sleep
Lack of water
Lack of healthy eating habits
Sickness
Age
Genetics
As you can see, some of those reasons are preventable and some just aren't! So instead of wallowing in self-pity, let's pick you up and give you some tools so you can look your best!
Top Products You Need to Conceal Your Dark Circles
Whether or not your dark circles can be prevented, here is what you need to cover those suckers:
Eye cream– This will help hydrate under your eyes so your color corrector melts nicely into your skin instead of creating creases and a cakey appearance.
Color Corrector or Demi Corrector– The right color corrector or Demi Corrector will depend on the color of your dark circles and the depth of darkness.
Brush– The type of brush is a personal preference. If you are working with iiid foundation, then I prefer the Blend Brush. If you are working with Demi Correctors, then I prefer the Spot Brush.
That's it! You really don't need a lot of tools to get the coverage you need for those pesky spots.
How to Conceal Dark Circles with Demi Correctors
This is where the magic happens! When concealing dark circles, it's important to understand what color you're covering up. Take a close look in the mirror. Do your dark circles appear blue, purple, green, or brown? What depth is your darkness? Is it light, medium, or dark? Understanding how your dark circles look will help you know what color to use to conceal them.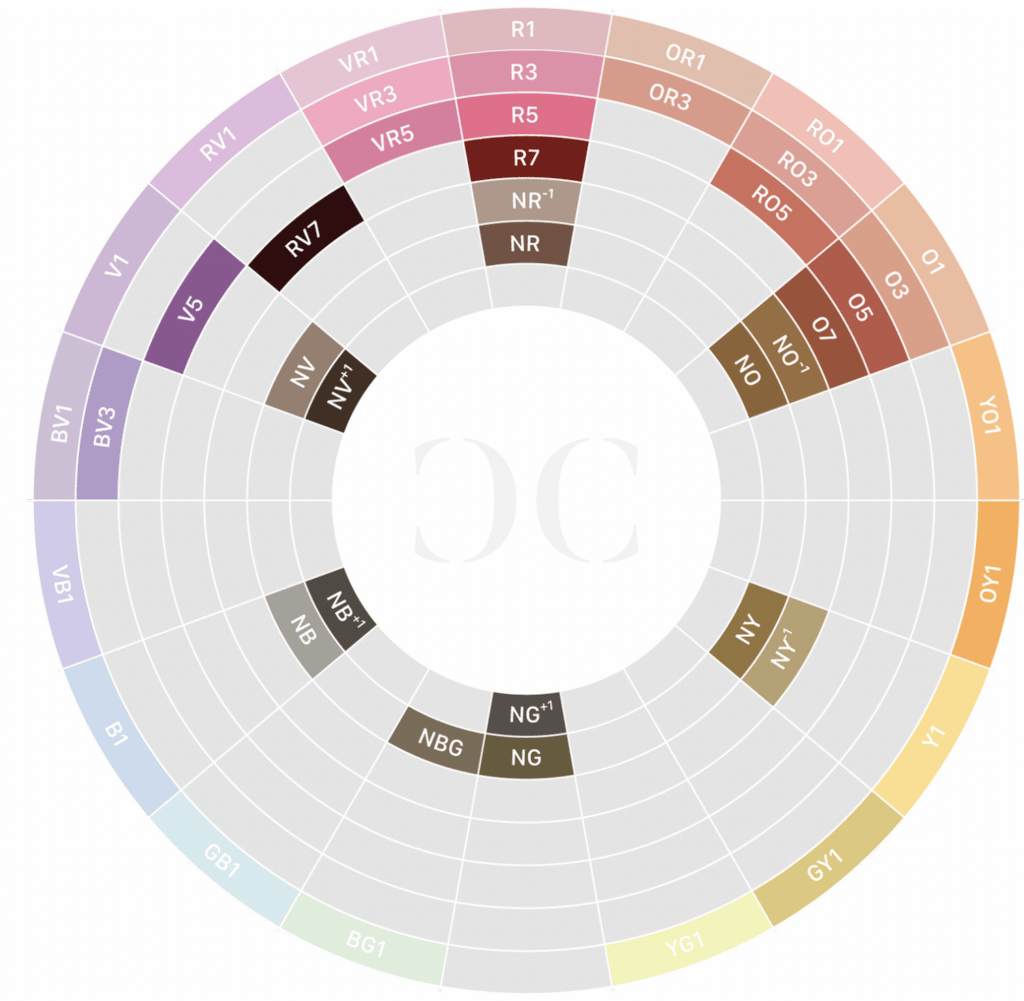 If you want a minimal amount of makeup, then Demi Correctors are a great option for you. When using Demi Correctors, apply the color just where the darkness is. Then lightly buff and blend the color out. Less is more! These are common Demi Correctors that work well for dark circles: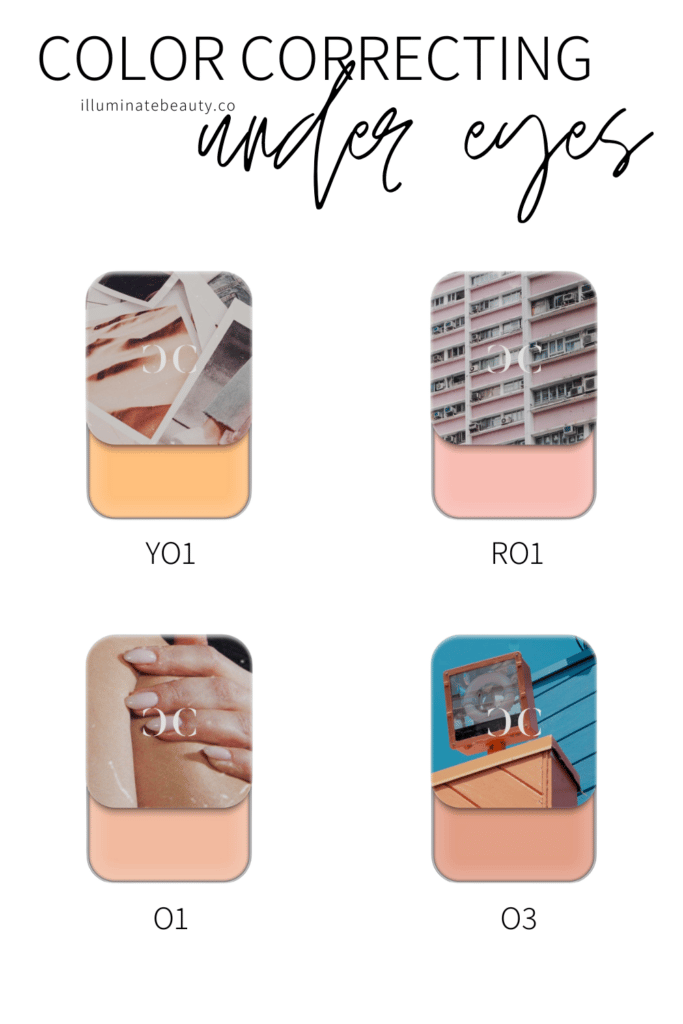 Or you can save 15% by purchasing this cool Demi Wake Awake Edit that is prebuilt with colors to help you minimize those pesky dark circles: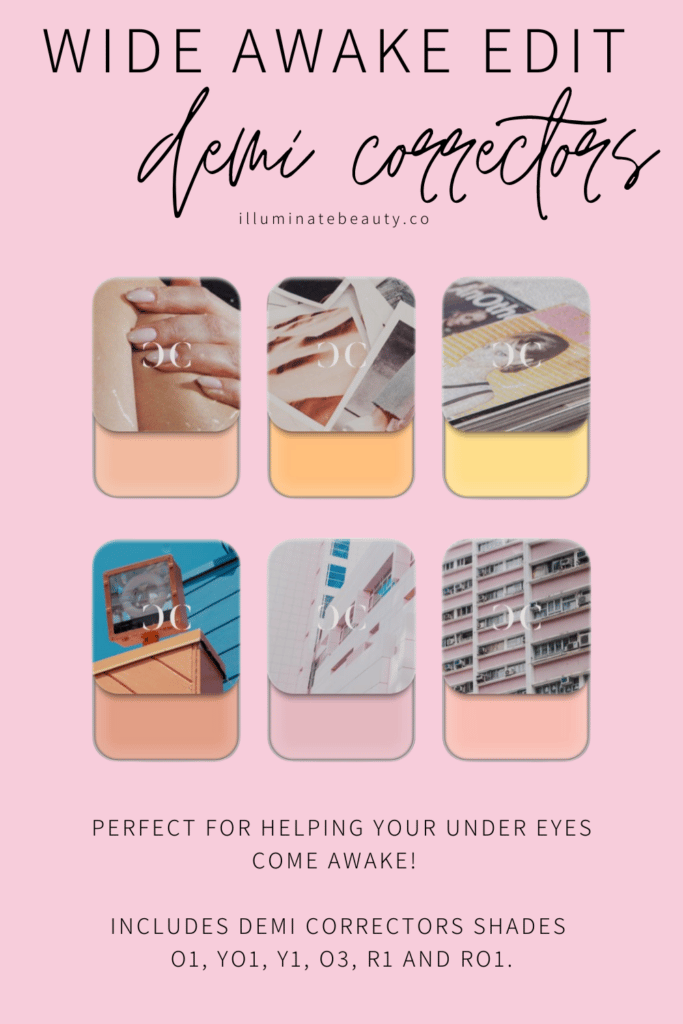 What's The Best Makeup to Cover Dark Circles?
If you want fuller coverage, then iiid foundation is a great option for you. For full coverage, use a dark color to cover the dark circles first and then go over with a lighter highlight. It sounds backwards, but it works! Sometimes our dark circles are so pigmented and dark that it needs that dark color to really cover. You can use a highlight that is a few shades darker than your main highlight and then you can brighten the darkness by applying a lighter highlight shade on top of the corrector. Dark first, then light. Here are some common iiid foundation shades that conceal dark circles really well: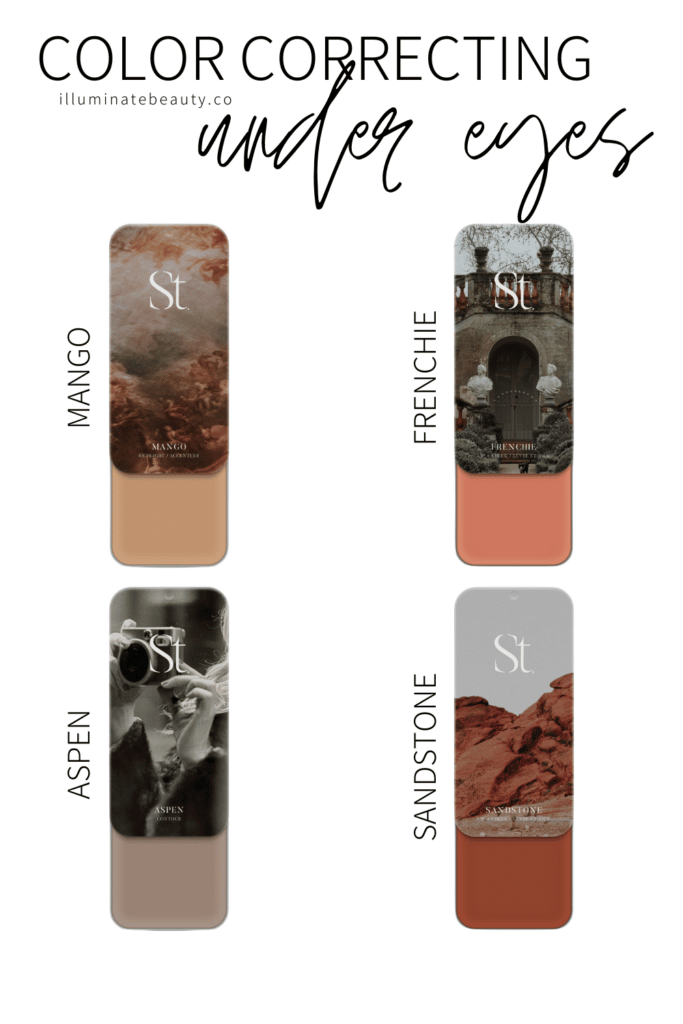 MANGO | FRENCHIE | ASPEN | SANDSTONE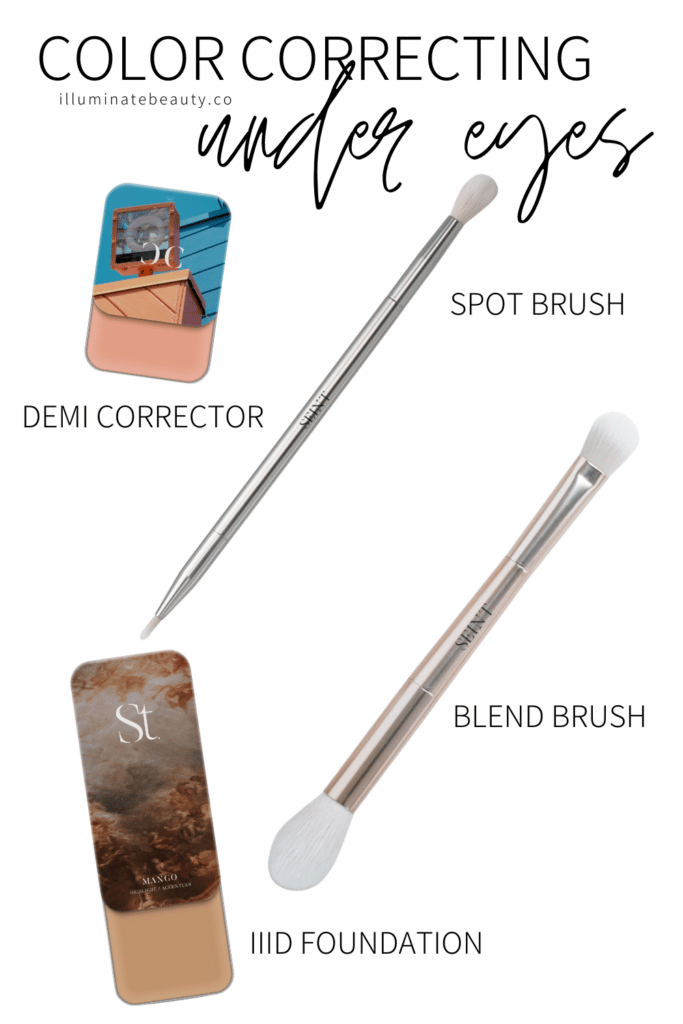 How to Avoid Under Eye Creasing
If you notice that your makeup is creasing under your eyes, then try these steps:
Use an eye cream before you apply your concealer/color corrector
Use a tiny amount of product. Just apply the color on the dark parts under your eye.
Take a damp Perfector Sponge and spray it with Stay Setting Spray. Then lightly dab and press the makeup under your eye.
Concealing dark circles takes a little trial and error. Play around with colors and techniques that work well for you. The key is less is more! And make sure you have a good brush and makeup sponge to help blend it out flawlessly. Hopefully these tips will help you conceal dark circles so you look and feel your best!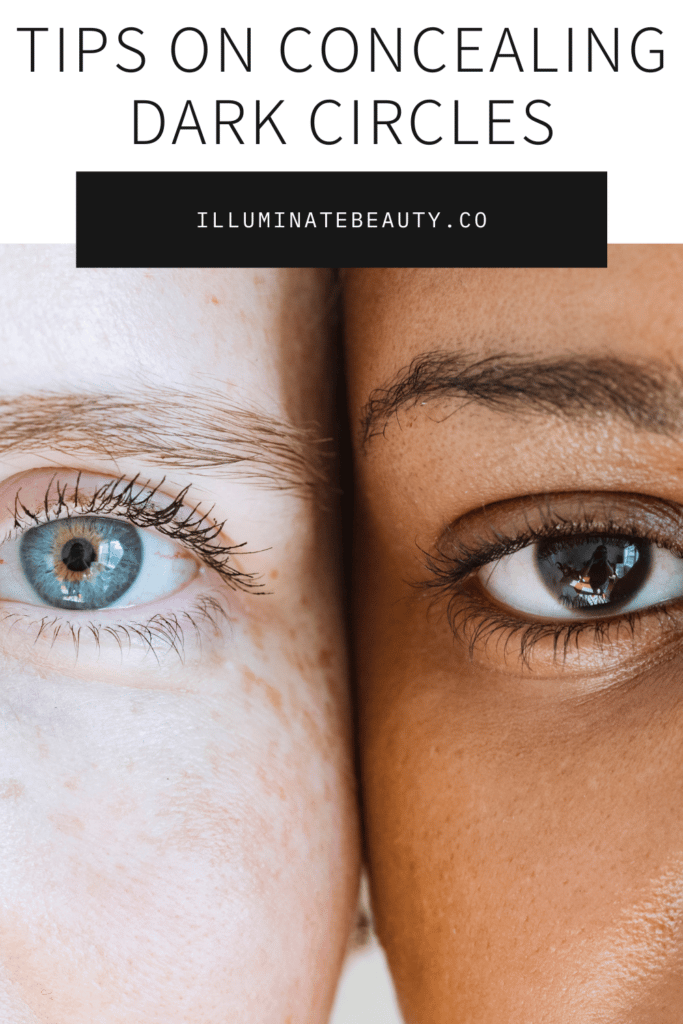 *This post contains affiliate links. If you choose to purchase an item featured in this post, I get a small portion from the sale. Thank you! It does not affect you at all.