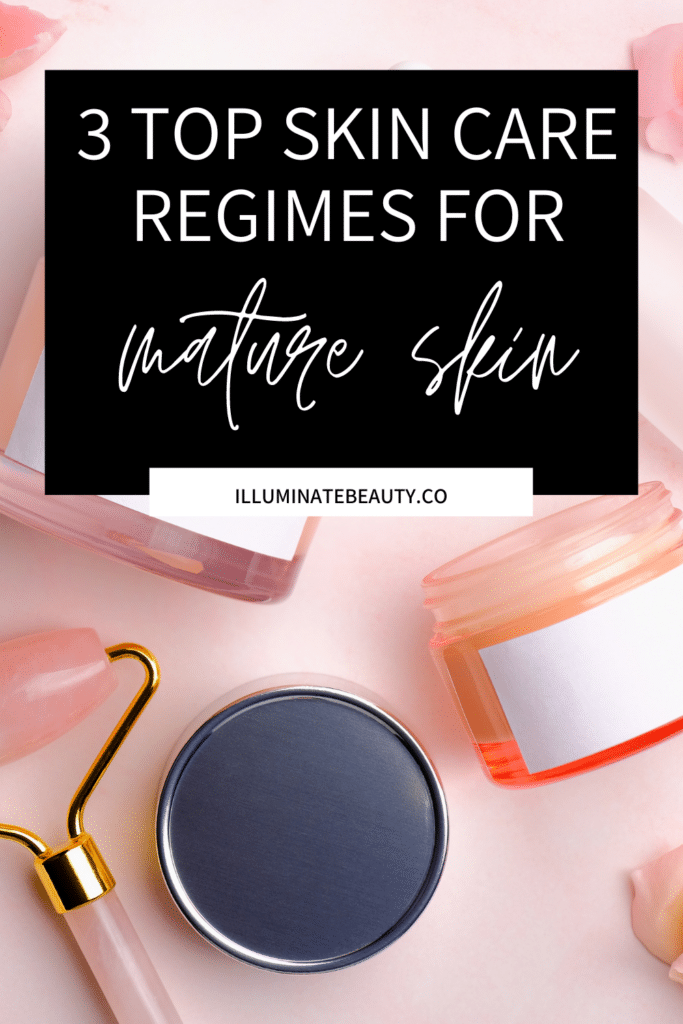 Are you a woman over 40? You have what we call "mature" skin. It's not as youthful as it once was in our teens and twenties. Our skin has been through a lot and it is starting to get mature. If you want to try to maintain that youthful glow for as long as you can, then it's key to have a great skin care routine! Here are the top 3 best skin care regimes for mature skin that will help you look and feel beautiful!
Top 3 Skin Care Regimes for Mature Skin
There are a lot of skin care products and lines out there! But I like to keep things simple. So I've compiled a list of my top 3 best skin care regimes for mature skin that you are sure to love:
Seint Skin Care
Rodan and Fields Skin Care
The Daily Essential Co Skin Care
Seint Skin Care
The Seint skin care line is really basic. It consists of a cleanser, toner, crème, and masque. The formula is simple and soothing. The cleanser is a bit different than most cleansers in that it does not suds up which can strip your skin of its natural barrier. Instead, it is a liquid that you can rub gently into your face to help remove your makeup and oil buildup from the day.
You can buy each product separately or you can purchase it as a collection. When you purchase the skin care collection, you get free microfiber cloths.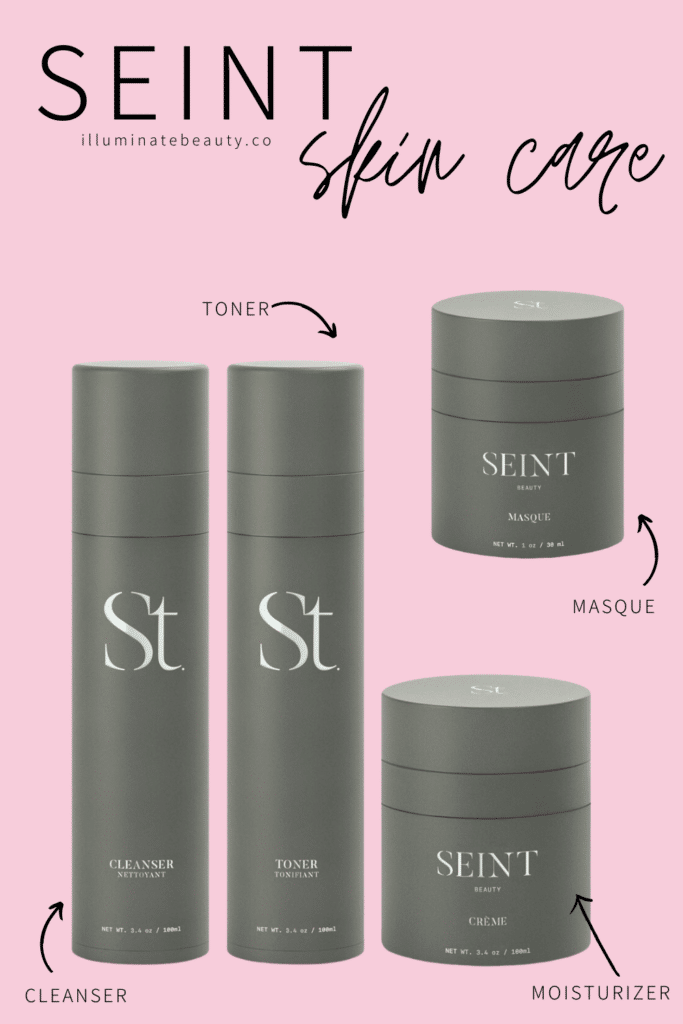 Rodan and Field Skin Care
Rodan and Fields is known for their skin care! They have several different regimes, targeting specific needs. These are the main regimes:
For mature skin, the REDEFINE and REVERSE regimes are the best. I personally used the REDEFINE regime and loved the results!
Each regime comes with the daily essentials: cleanser, toner, and morning & night moisturizers. And as a woman with mature skin, don't skip eye cream! R + F has two great eye cream options: Bright Eye Complex Cream and REDEFINE Multi-Function Eye Cream.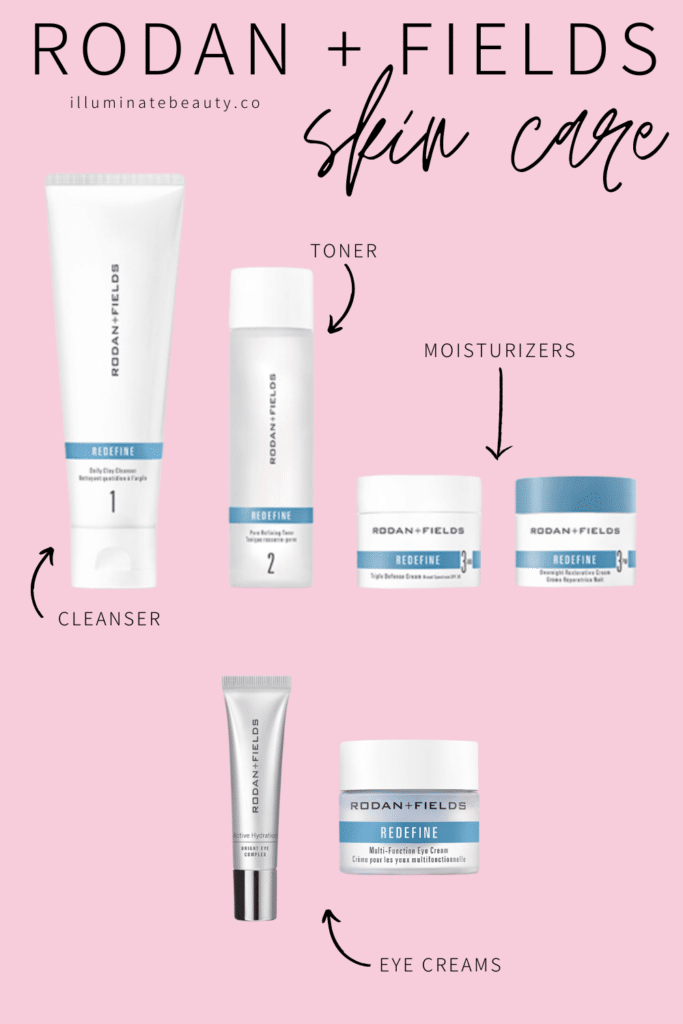 The Daily Essential Co Skin Care
The Daily Essential Co line is the most natural out of the 3. It contains simple ingredients that are all plant based.
You can save 10% on your Daily Essential Co purchase when you use this discount code at checkout: TDEJOELLEN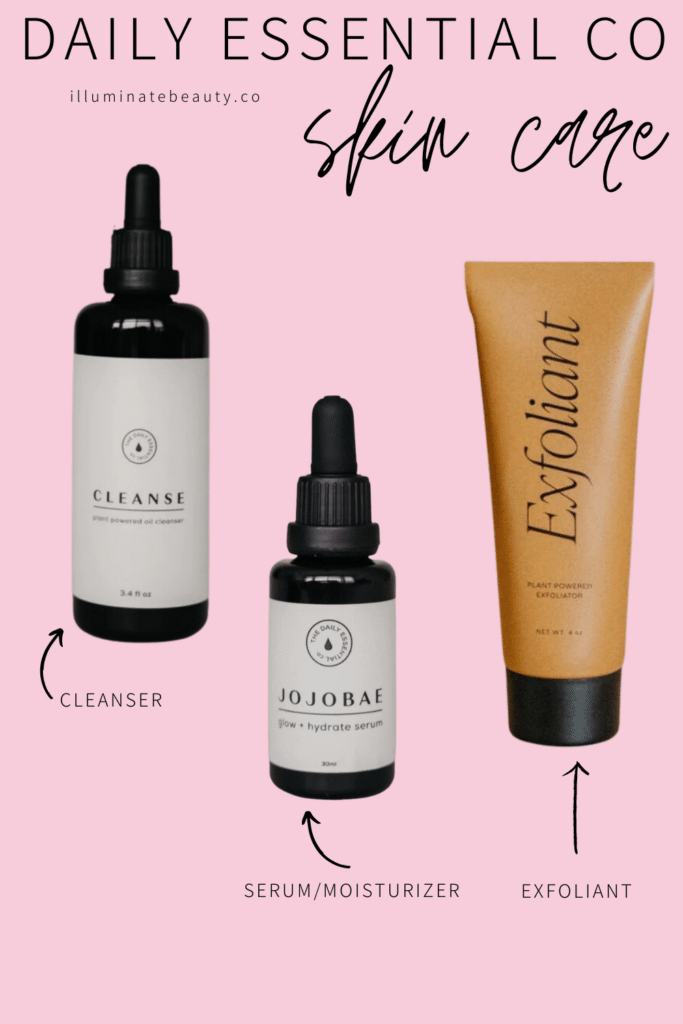 Skin Care Tips for Mature Skin
Besides your daily skin care routine, here are a few other things to add that will help you look youthful and age more naturally:
Gua Sha–This is an ancient and traditional Chinese skin care practice that helps circulate blood flow, reduce puffiness and fine lines, and sculpts the face. The Wildling Gua Sha tools are perfect to add into your daily skin care routine. When done consistently, you'll notice a difference in your face!
Microfiber cloths– This is a great secret ingredient to help you have amazing skin! Microfiber cloths grab at the makeup, oil, sweat, and dirt on your face much better than a normal washcloth. Use a new one each day to get extra clean skin!
Mask- Add in a mask into your skin care routine one time a week to help heal your skin. These are my favorite ones: REDEFINE Rejuvenation Mask, Clay Mask, Seint Masque
With one of those top 3 best skin care regimes for mature skin, you are bound to find something you love! Commit to taking better care of your skin and you will have a happy and healthy youthful glow!
Here are other blogposts you might enjoy:
How to Color Match Yourself with Seint Makeup
How to Look Younger with Makeup for Women over 40
5 Minute Makeup for Women Over 40
Eyeshadow Tips for Hooded Eyes

*This post contains affiliate links. If you choose to purchase an item featured in this post, I get a small portion from the sale. Thank you! It does not affect you at all.