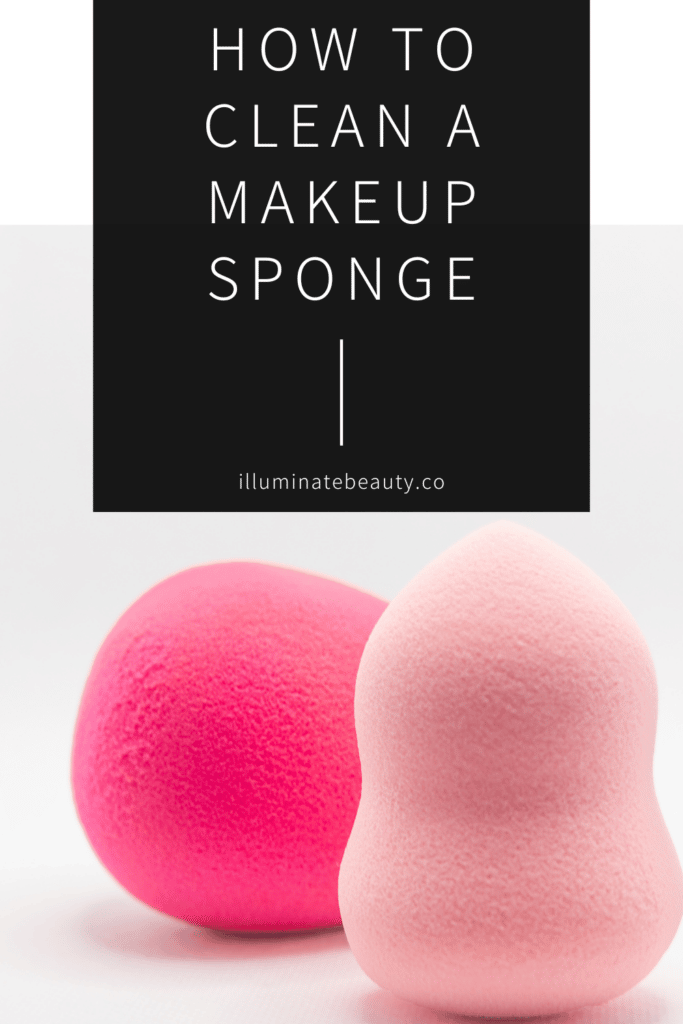 Do you own a makeup sponge? Do you clean it often. Don't worry, most people don't! But I want to show you a simple way on how to clean a makeup sponge so it lasts longer and doesn't spread germs!
Why Do You Need to Clean Your Makeup Sponge?
First off, why is it important to clean a makeup sponge? Let me break it down for you:
Dirty makeup tools break or wear down faster. Cleaning it is a matter of saving money!
Dirty makeup sponges absorb makeup product and will go through your makeup even fast…another money saving reason.
Dirty makeup sponges affect the way your makeup applies and blends. Don't you want a nice flawless finish? A clean makeup sponge can do that for you…not a dirty one.
And the most important reason of all, a dirty makeup sponge harbors bacteria. It will then spread on your face, which will give you blemishes. And that's not good!
PS….this is my very favorite makeup sponge!
How to Clean a Makeup Sponge
There are probably lots of ways to clean a makeup sponge, but this is a tried-and-true way that works like a charm. Follow these steps:
Fill a microwave safe bowl or cup with water.
Dampen your makeup sponge and toss it into the water.
Place the bowl in the microwave and heat for 30 seconds.
Remove the bowl once it has cooled down.
Remove the sponge (be careful not to burn yourself!).
Take a gentle dish soap or baby shampoo and rub the soap into the sponge. Massage the product into the sponge to remove the makeup product.
Repeat until the sponge is stain free.
Let it air dry. And you're done!
How to Prep a Makeup Sponge
Now that you know how to clean a makeup sponge, do you know how to properly prep one?? Simply take the dry sponge and hold it under running water. Squeeze the sponge in and out until the sponge doubles in size. Then take a towel and completely wring the sponge out until it is lightly damp. Voila!
How to Use a Makeup Sponge
Next up is using the sponge. A makeup sponge is meant to help give you a flawless makeup finish. It can pick up excess makeup product and press the makeup into your skin to give it a natural look. Simply bounce, pat, and press the makeup sponge on your face until you get the desired look.
Hopefully those tips on how to clean a makeup sponge will help you clean it and use it confidently! Make sure to check out this easy way to clean makeup brushes!
If you need help picking out your perfect makeup colors so you look your best, I'm your gal! Text #match to (928) 223-5388 to get started!
Here are other blogposts you might enjoy:
How to Color Match Yourself with Seint Makeup
Eyeshadow Tips for Hooded Eyes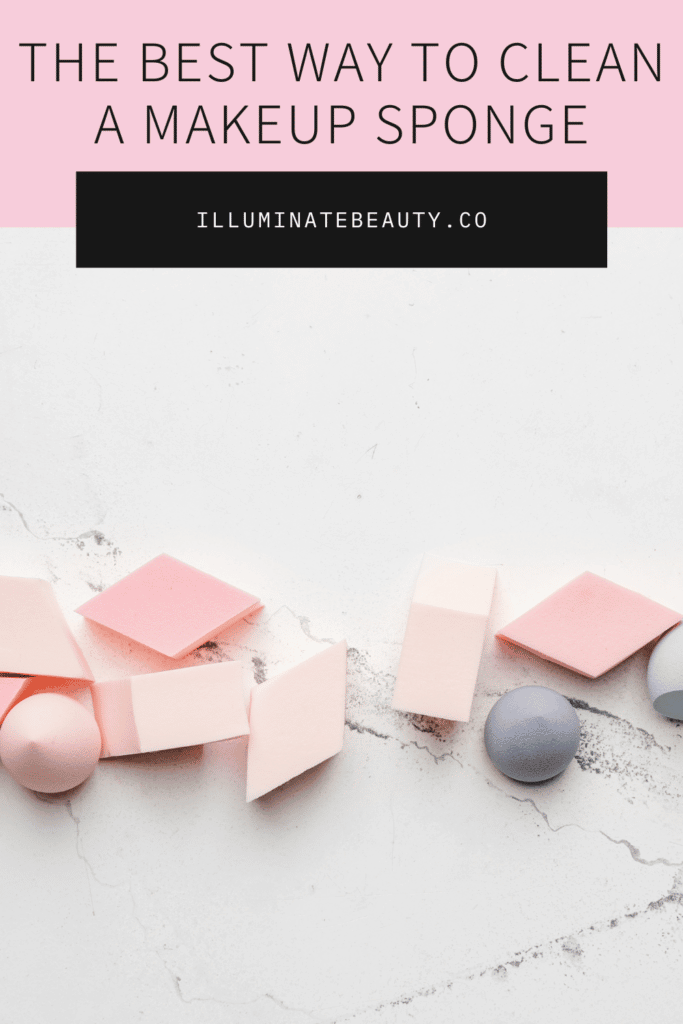 *This post contains affiliate links. If you choose to purchase an item featured in this post, I get a small portion from the sale. Thank you! It does not affect you at all.