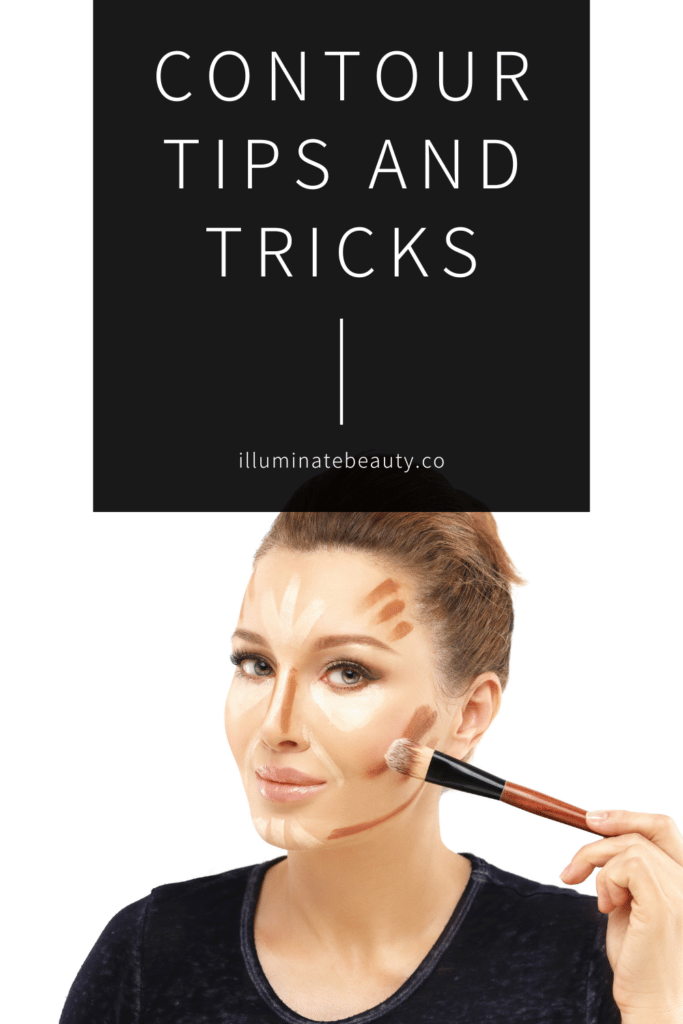 You've heard that contouring is the way to go! But where do you even start?? Here are some contour tips and tricks with Seint contour to help you look your best!
What is Contour?
First off, what is contour??? Contour is applying an ashy shade of brown to your face to mimic shadows. Contouring creates shape and dimension, helping you look more youthful and alive!
Most women apply one layer of foundation on their face and call it good. That definitely helps even out their skin tone, but it also erases the face's natural shapes and shadows. So now their face looks flat, lifeless. And that's not flattering! Contouring helps add the shape and shadow back into the face.
What's the Difference Between Contour and Bronzer?
Contour is an ashy brown meant to create shadow. Bronzer is a warm brown meant to add a sun-kissed glow to the face. I have a whole blog post about the difference between contour and bronzer that you can dive into!
What is the Best Contour to Use?
There are so many contour options out there! Contour sticks, powder contour, liquid contour. But I think the best contour to use is cream contour. Seint cream contour is so easy to apply, easy to blend, and it looks very natural! Cream makeup melts into your face, giving you a second skin look instead of a heavy or cakey makeup look.
Cream contour is also very forgiving, making it really easy to apply and blend! If you put too much on, it's easy to blend away. If you want to add more, it's easy to add on top of what you already have.
How to Contour
To get a great contour application, you must have great contour products. Cream contour and a contour brush are musts! The basic places you want to contour are your cheekbones, your forehead, your jawline, and your nose. These places will create a pretty flattering shadow on your face.
Contour Tips and Tricks
Contouring is all about playing tricks with the eyes! It's adding shape and shadow and dimension to areas on our face to help us look more youthful and slimmer. Here are some contour tips with Seint contour that will help you get a great makeup application…
Cheekbone Contour Tips
Here are some cheekbone contour tips to help you look your best:
Apply contour ON your cheekbone, not under it. You want to lift your cheekbones up, not drag them down.
When blending the contour on your cheekbone, blend upwards. Again, you want to lift your cheekbones, not drag them down.
When applying contour on your cheekbones, start at your hairline and go until about the corner of your eye. This will help the majority of the product to be applied near the ear where you want it to be heaviest.
Forehead Contour Tips
Here are some simple tips when applying contour to your forehead:
When applying contour on your forehead, follow your hairline.
Blend the product into your hair, not down into your forehead because it will apply too much product and can make your forehead appear too small.
Jawline Contour Tips
Here are some tips to help you get a great jawline contour:
When contouring your jawline, apply the contour under your jaw and blend the brown down your neck.
If you have a jowl along your jawline, then you want to apply the contour on the jowl to help minimize it.
If you don't have a strong jawline making your cheek and neck blend together, then create a jawline with your contour. Then blend down your neck to erase the harsh line.
Nose Contour Tips
Contouring your nose can be a little tricky. But here are a few tips to help you:
When contouring your nose, apply contour on the top side of your nose, not on the side of your nose. Applying it on the sides of your nose will make your nose appear wider.
Once you have applied contour on the top sides of your nose, take your foundation/highlight and draw a line right down the middle of your nose. It helps brighten the top edge of your nose and makes it appear slimmer.
Hopefully contour tips & tricks will help you apply contour more confidently! Have fun with the process and play around with different techniques to see what works best for you. If you want more contouring tips, you can scroll through my Contour Tips Guide on Instagram.
Here are other blogposts you might enjoy:
How to Avoid Under Eye Creasing
How to Conceal Dark Under Eyes
Is Cream Makeup Good for Mature Skin?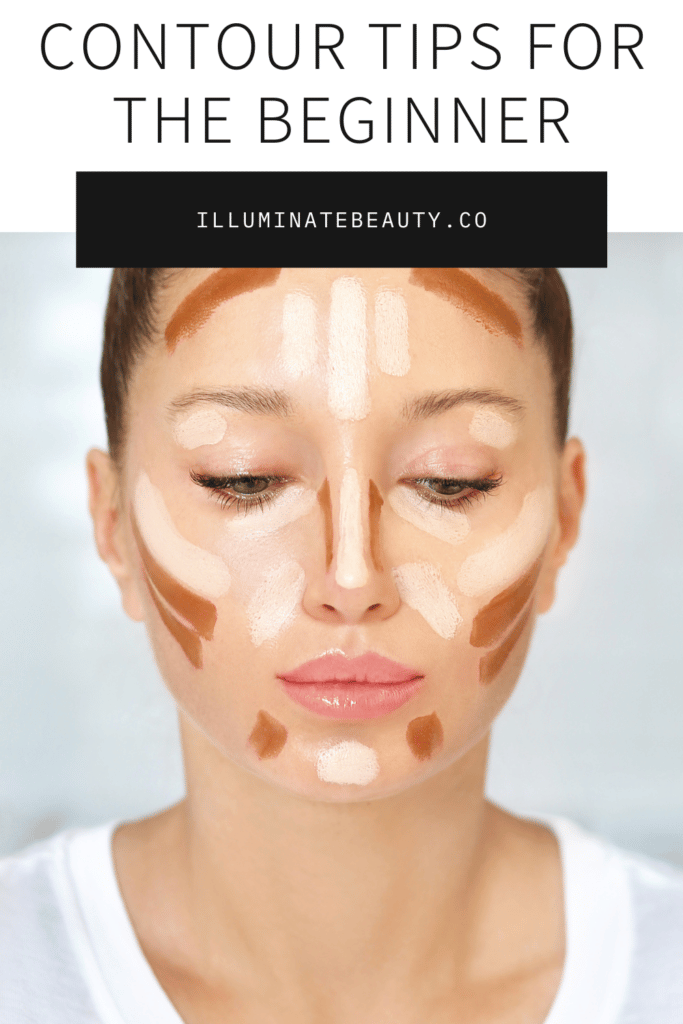 *This post contains affiliate links. If you choose to purchase an item featured in this post, I get a small portion from the sale. Thank you! It does not affect you at all.