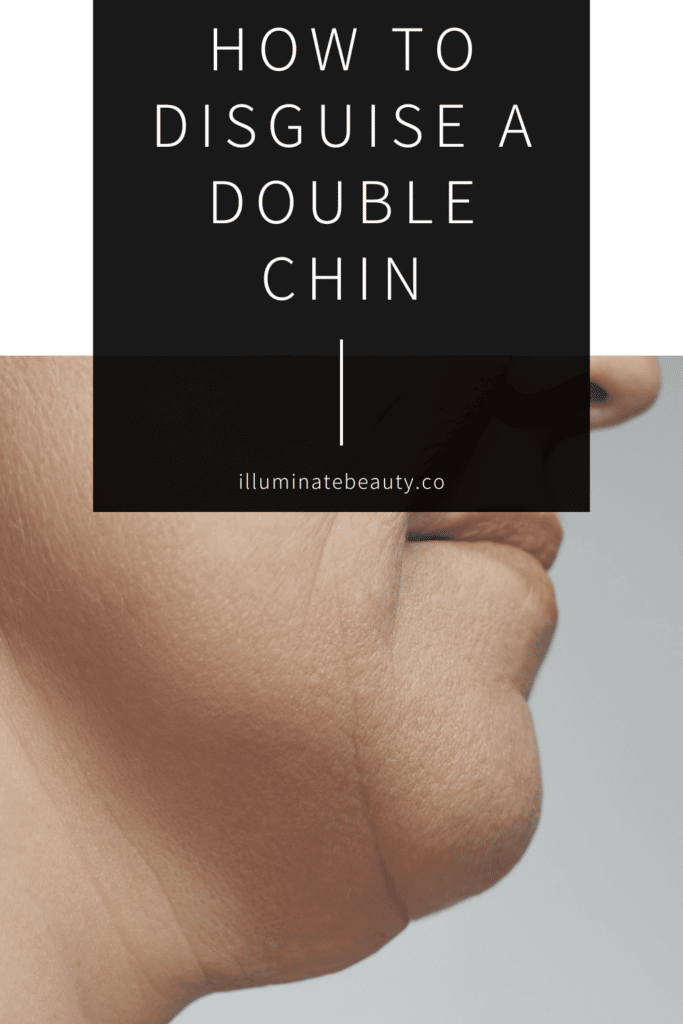 Have you ever wondered how to disguise a double chin? You're not alone! Here are some tips that will help you minimize the appearance of your double chin so you can look and feel more confident!
What is a Double Chin?
First things first, what is a double chin? A double chin is when the chin has excess fat or tissue below the jaw. This can make that area appear fuller. There may be more fat making it drag the face down or the jawline might not be very pronounced making it hard to tell the difference between the neck and chin.
This can happen because of weight, genetics, or posture. And it's ok! If you would like to minimize the appearance of the double chin, then there are a few tricks you can play with the eye to do so!
What You Need to Minimize a Double Chin
Before we get started on actually disguising the area, there are a few products that will help you get the job done:
Cream Contour– This is going to be your best friend! Contour helps create shadows, shape, and dimension to your face and will help trick the eye. Because it is cream, it will apply and blend like a dream!
Contour Brush– This brush will help you apply and blend the contour.
Perfector Sponge– This beauty tool will help blend the harsh contour line so it looks natural!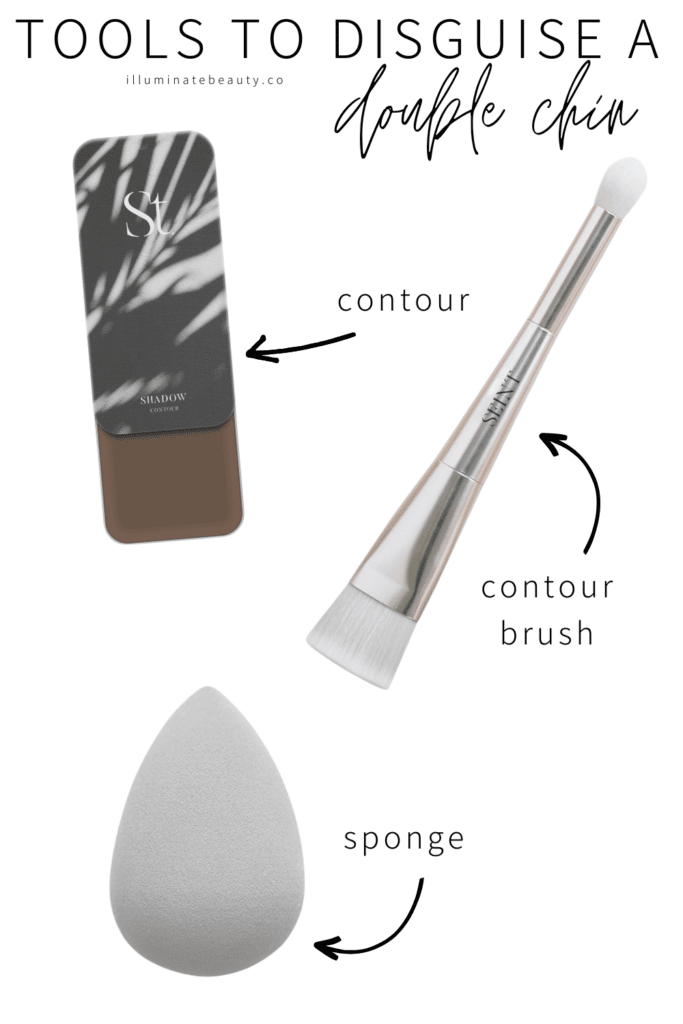 How to Disguise a Double Chin
Now let's get to the magic! Once you have the right tools, we can become magicians 😉
If you have excess fat or a jowl along your jawline, then take the cream contour and apply a line right above your jaw bone. This will help that jowl disappear with the dark shadow of contour. Then you can take a makeup sponge and dab and blend the contour into your skin so it looks natural. Learn how to prep a makeup sponge and use a makeup sponge.
If you have little to no difference from your jawline to your neck, then you want to create a line. Find your jawbone and take the cream contour and the contour brush. Draw a line along the jawbone from your ear down to your chin. Repeat on the other side of your face. Then take your brush and brush and blend the contour down your neck to blend it out and create a shadow.
Watch the makeup tutorial on how to disguise a double chin so you can better understand how to work the magic!
When you use cream contour, you can trick the eye into minimizing features on your face. It's pretty cool! Play around with it and see how it goes.
If you need help finding your makeup colors so you look your best, then fill out this Seint makeup color match survey and I can personally match you!
Here are some other blog posts you might like:
How to Avoid Under Eye Creasing
Is Cream Makeup Good for Mature Skin?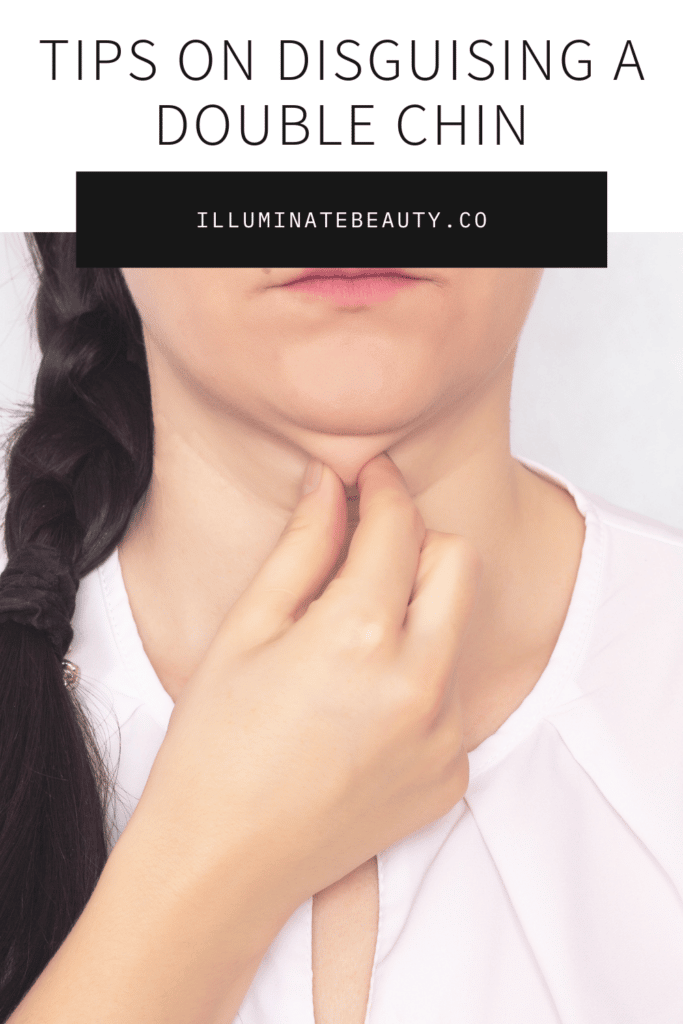 *This post contains affiliate links. If you choose to purchase an item featured in this post, I get a small portion from the sale. Thank you! It does not affect you at all.