How to Minimize Pores
We all want it. We all want healthier, glowing skin. But how do we get it?? These tips on how to minimize pores will help you get that happy and healthy skin that you want!
Nonnegotiable Nightly Skincare Routine
You've heard it before, and I'll say it again. WASH YOUR FACE EVERY NIGHT! Think of your face like a windshield on a car. It collects a layer of filth, and you need to clean it regularly. Just think of all the dirt, dust, sweat, makeup, and oil buildup your face collects throughout the day. And if you go to bed with that filthy face, it will settle into your pores and clog them. Ewwww! So, you if you want healthy and glowing skin, then you must do these 3 nonnegotiable steps in your skincare routine every night: cleanse, tone, and moisturize. The end. Do it.
Cleanse: This will wash your face of the gross buildup of the day. Use warm water, a microfiber cloth, and a good cleanser specifically formulated for your face (not a bar of soup or body wash!!)
Tone: Toning your face with a good toner will act as a second cleanse for your skin, help balance out your skin's pH levels, and it will help reduce redness and pore size!
Moisturize: Just like your body needs water to stay hydrated, your skin needs moisturizer to stay hydrated. Use a good moisturizer that is specifically made for your face (not body lotion!)
If you're ready to start taking better care of your skin but you have no idea where to start, then take this quick
skincare analysis
to find out what type of skin you have and what products will work best for your needs and preferences.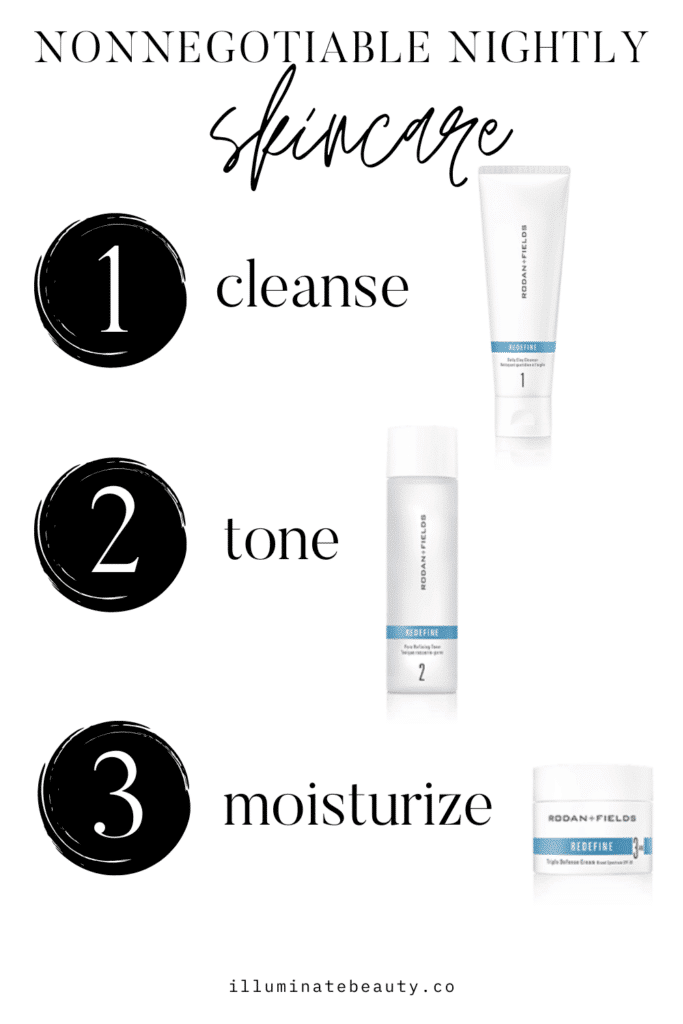 The Benefits of Face Serum
Another great step to add to your nightly skincare routine to help minimize pores is to apply face serum! The
benefits of face serum
are amazing!! In a nutshell, face serum will help lock in the moisture when you apply your moisturizer giving you better and quicker results. It's a simple step to add into your routine after you cleanser and tone and before you moisturize.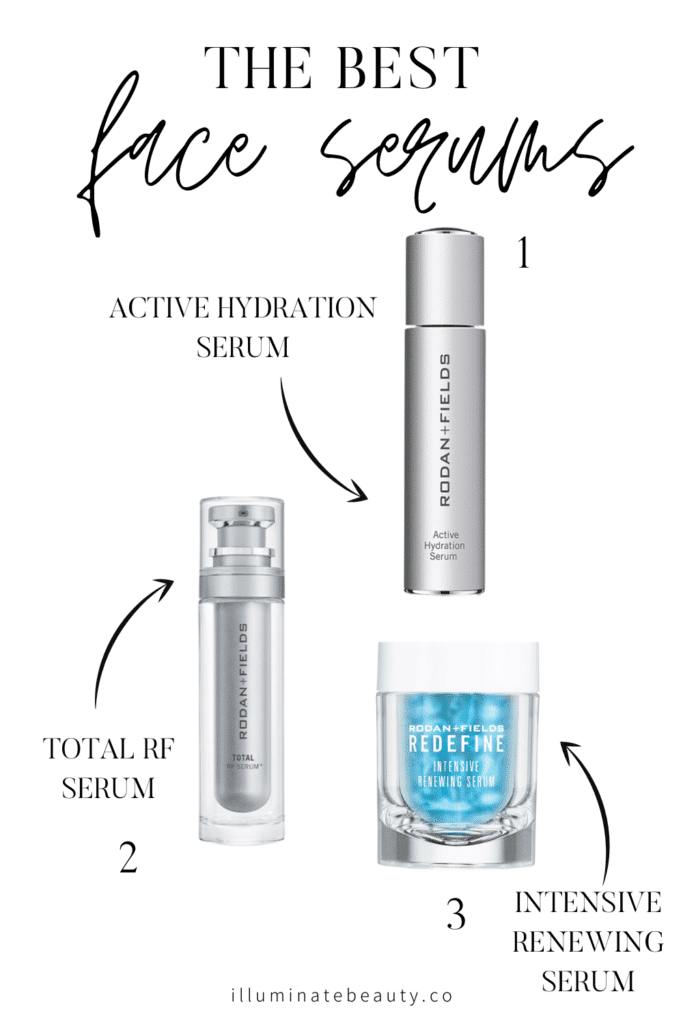 The Importance of Exfoliating
Does your skin feel a little rough? Do you have some blemishes? Then you need to
exfoliate
at least once a week! But what is exfoliating?? Exfoliating is basically sloughing off the dead skin cells and product buildup on your face and leaving it feeling nice and smooth. Exfoliating 1-2 times a week will make a huge difference in your skin's appearance, helping to minimize pores and have healthier skin!
Why You Need a Clay Mask
In addition to your nightly skincare routine, add in a
clay mask
once a week. This will help tighten your pores, impurities, and clear your skin. You get a lot of bang for your buck with a clay mask!
For Healthy Skin, Drink Water!
The easiest step to help minimize your pores is to simply drink water! And drink lots of it! Staying hydrated will help your skin glow! According to WebMD, "In general, you should try to drink
between half an ounce and an ounce of water for each pound you weigh, every day
." I love this
water bottle
to help me keep on track of drinking enough water for the day! Use these tips on how to minimize pores to get happier, healthier, glowing skin! You are only given one set of skin, so treat it well!


*This post contains affiliate links. If you choose to purchase an item featured in this post, I get a small portion from the sale. Thank you! It does not affect you at all.