I don't know about you, but I try to hold onto every bit of summer that I can! When fall comes around, I like to wear my sandals well into the season before I hibernate my toes for a few months. If you are the same way, then here's how to style sandals for fall!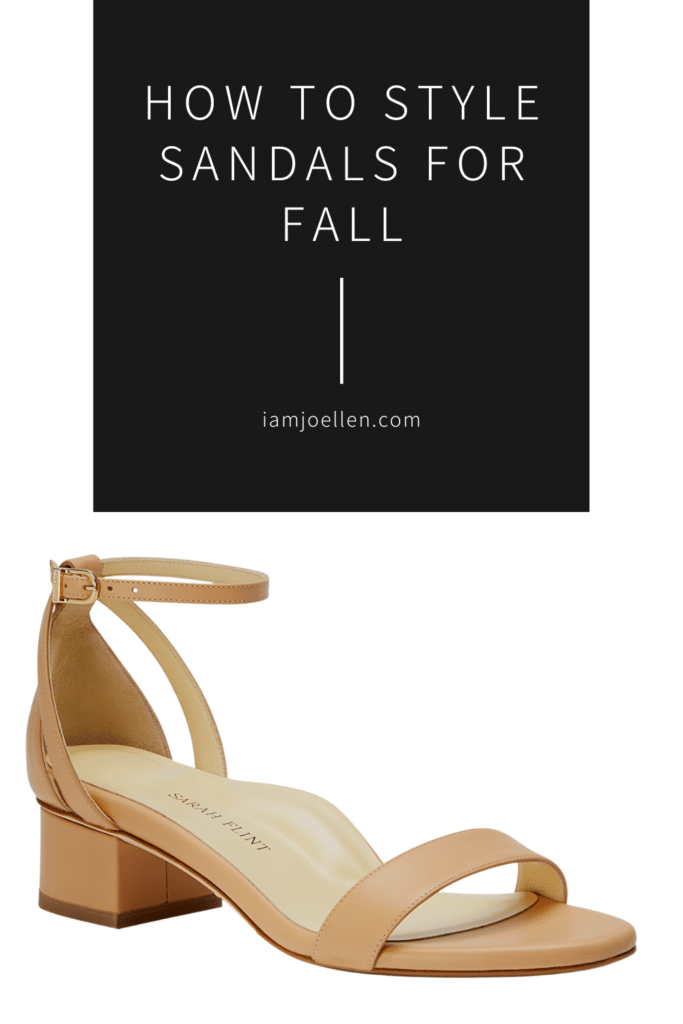 Perfect Sandals for Fall
If you want to look put together and not like you threw something on and are heading to the beach, then it's important to invest in some high quality sandals. A good pair will last you a long time (years!) and will help you look polished and poised.
Tuck your flip flops away and get out some stylish sandals to make it a complete look. Here are some of my very favorite classy and comfortable sandal options: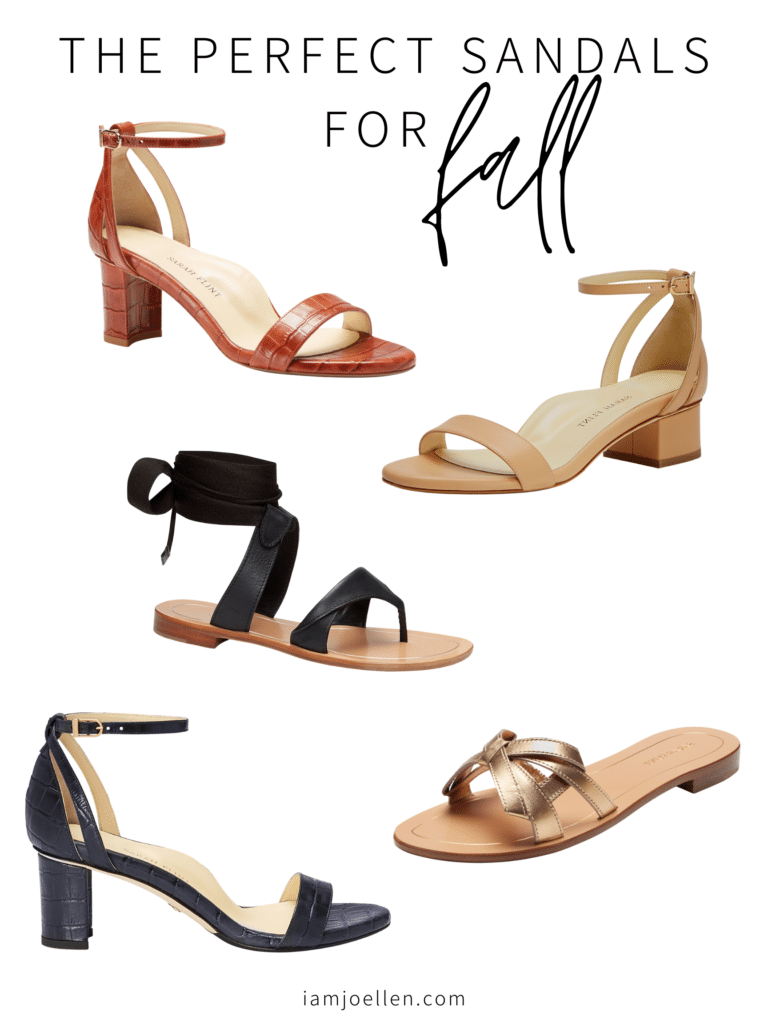 You can save $50 when you use the code SARAHFLINT-BAJOELLENW or shop the link directly. The discount will be taken off at checkout.
If you haven't heard of Sarah Flint, then you will love her shoes! Her mission is to create luxury shoes (think Jimmy Choo) but for a fraction of the cost and shoes that are COMFORTABLE!! She was tired of sacrificing aching feet for stylish shoes. So she set out to create shoes that you can wear all day and look gorgeous in. They're handmade in Italy and are stunning! The styles come in lots of neutral colors so you'll have them for years and wear them often.
How to Style Sandals for Fall
When styling sandals for fall, you have to take the entire look into consideration. It's not summer anymore, so it's best to store away some of the summery prints and styles in your clothing. Reach for items that have more of a fall feel. Pieces like pants, long dresses, jean jacket, cardigans. Think layers and length.
Here are some simple outfit options for styling sandals for fall. Use these ideas to create looks from items you have in your closet. Think outside the box. Mix it up and have fun with it! You can see these outfits in action in this video.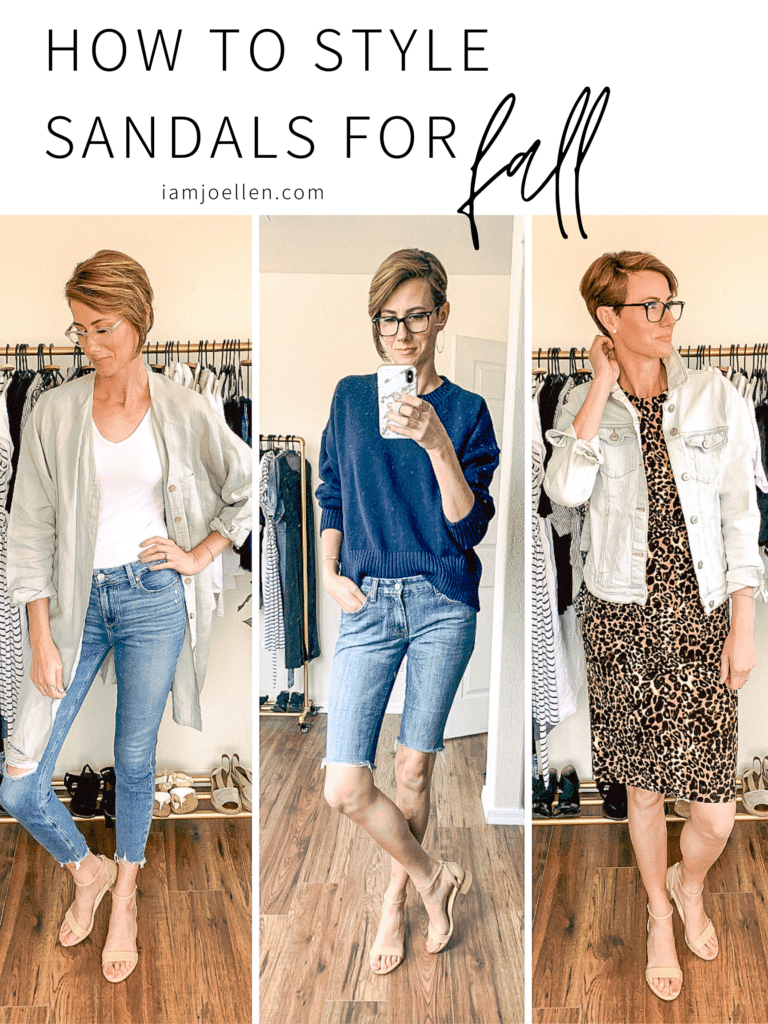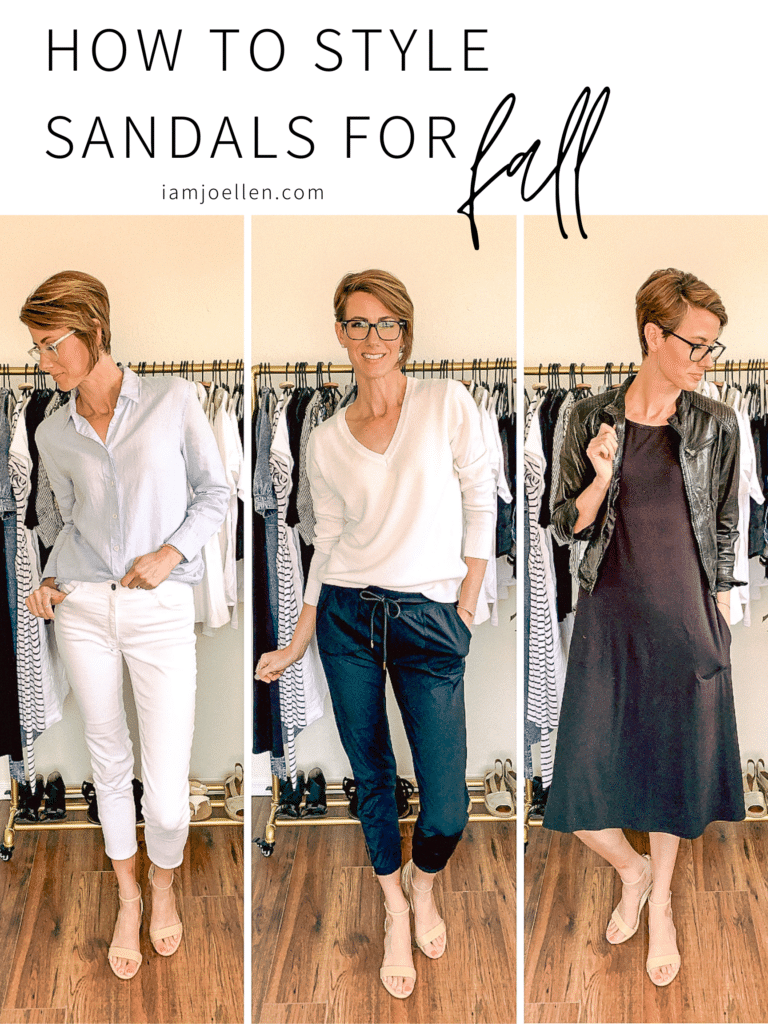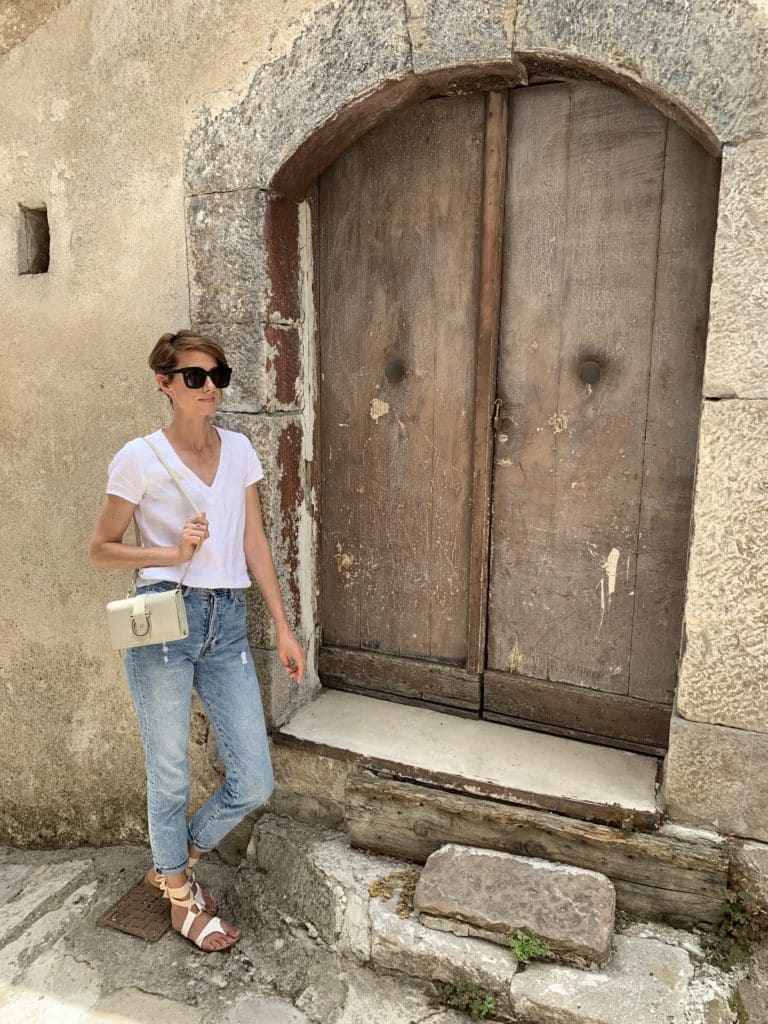 You can see how to style a summery dress for fall for some more ideas.
Don't think that just because it's fall, you have to say goodbye to your favorite sandals! You can still style sandals for fall, be comfortable and cute!

*This post contains affiliate links. If you choose to purchase an item featured in this post, I get a small portion from the sale. Thank you! It does not affect you at all.