All You Need to Know About the Maskcara Classroom Collection
Just when you thought it was too late to enjoy some back to school shopping and all the great deals, this comes along! We love a good surprise! And we love a great deal! So, you are bound to love this one! We'll tell you all you need to know about the Maskcara Classroom Collection so you can get in on this hot deal before it's gone!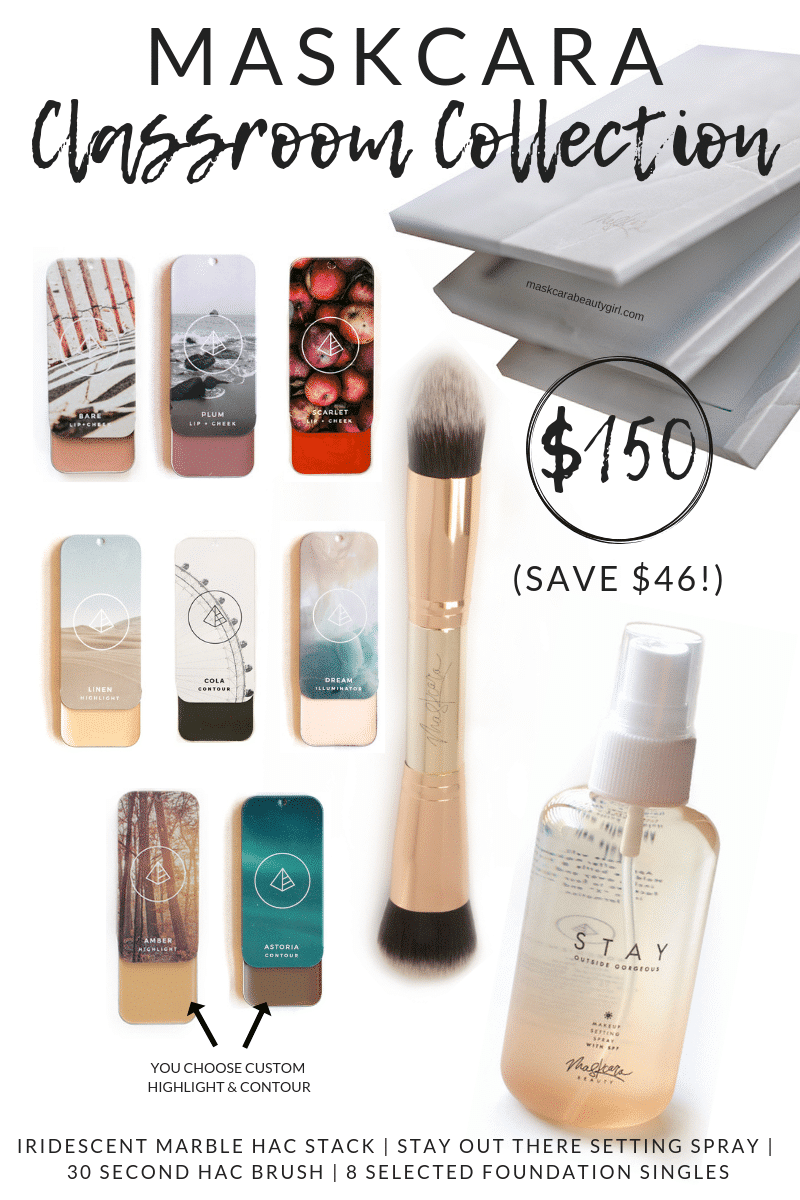 Classroom Collection
What is this Classroom Collection we're talking about??? Well, it's the deal of the school season! To put it in a nutshell, it's a bundle of some of the best Maskcara products for a fraction of the cost! You get a $196 value for only $150! That's a savings of $46!!! Yup. We told you it was good. It's a bundle of some of the new releases and some other oldies but goodies. You will love it!
What the Collection Includes
Are you ready for this?? You might wanna sit down for this…
Bare Lip & Cheek– A light and natural lip & cheek color that is perfect for adding a touch of color for those "I'm wearing makeup but I don't want to look like I'm wearing makeup" kind of days.
Plum Lip & Cheek– This is the lip & cheek color of the season!! Seriously. It is oh so pretty and a must have in everyone's compact!
Scarlet Lip & Cheek– Say hello to the perfect red lip & cheek color that will be your go to for any dressy occasion.
Dream Illuminator– A subtle illuminator that will add a nice glow to your already beautiful face.
Linen Highlight– This highlight pairs so nicely will all other highlights! Use as an eyeshadow primer, all over the face as your everyday highlight, or as a beautiful brightening highlight under the eyes.
Cola Contour– We love multitasking and this contour does just that! It's perfect for a dark contour, eyeliner, or brow filler. Win win win.
Custom Highlight– The Classroom Collection includes a custom highlight of your choice to match your pretty skin.
Coordinating Contour– Along with your custom highlight comes a coordinating contour color that will pair perfectly!
Iridescent HAC Stack– All of these 8 foundation singles will fit snug as a bug in this gorgeous new style of HAC Stack!
30 Second HAC Brush– You can't apply your makeup flawlessly without the best brush around! It doubles as a highlight and contour brush!
Stay Spray with SPF– Finish your look off with a few spritzes of setting spray to help your makeup last all day.
Custom Highlight & Contour
Along with this curated collection comes a custom highlight and coordinating contour. You get to choose what highlight is your perfect match and it will come with a contour color that goes perfectly together!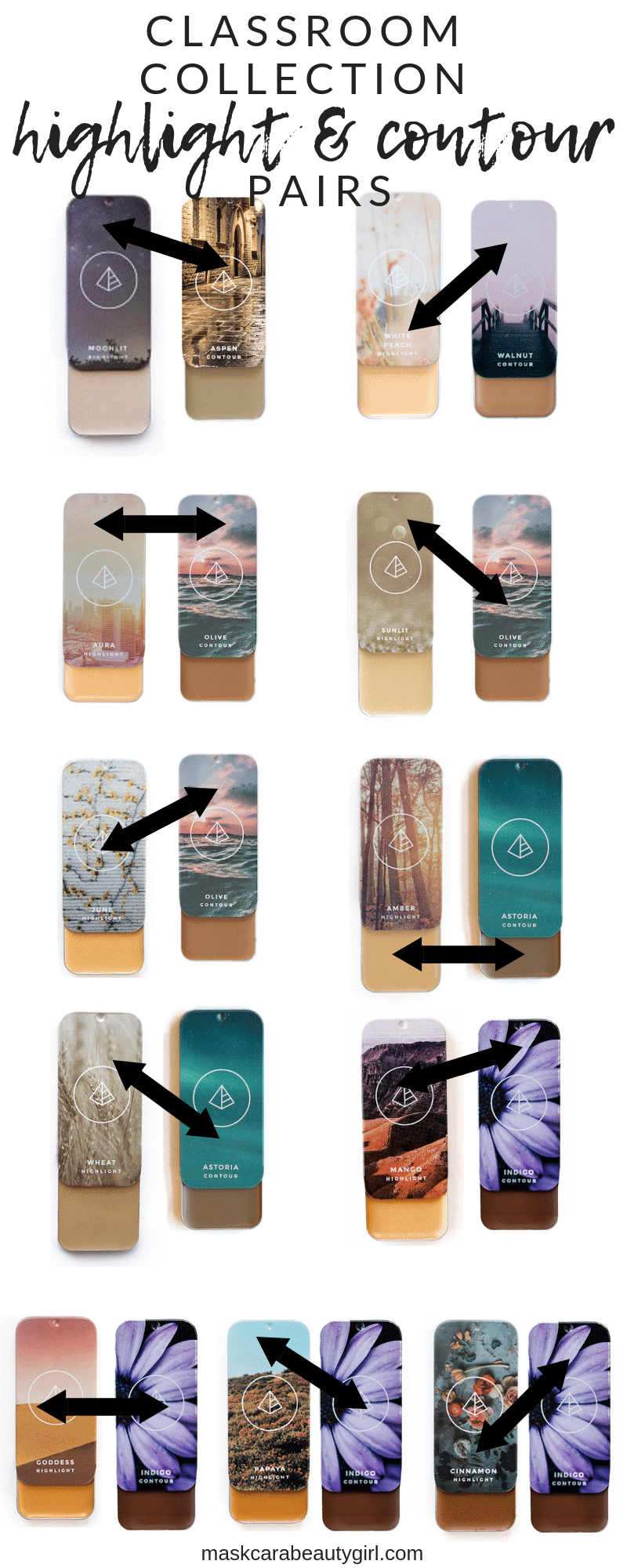 How to Buy
Are you loving this deal as much as we are??? Then all you have to do is click HERE to shop! Need help figuring out what custom highlight you need? No worries! We got you girl! Simply EMAIL us a selfie and we'll help. Find an open window in your home with natural light. Face it, take a few steps back into the shadows, and snap a pic of your makeup free face. That's it! What are you waiting for? Get going!