Why Maskcara Double Sided Brushes are the Best Makeup Brushes
No matter what type of makeup you use, every gal needs good makeup brushes! It makes a huge difference in your makeup application. We think Maskcara double sided brushed are the best makeup brushes! Why? We'll tell ya!
Save Space
Maskcara makeup brushes save space! Because they're double sided, you get two brushes in one! Each brush has at least two uses so you don't have to collect tons of brushes to get the work done!
Cost Effective
The double sided brushes are cost effective because you get more bang for your buck! Two brushes for the price of one?? Yes please! You spend less money because you get double the brush for a cheaper price. We love a good deal! And when you buy the brush set as a bundle, you save even more money!! You can find it HERE!
High Quality
Maskcara makeup brushes are made of high quality. If you take good care of them, they will last you for years! The best way to clean them is by using the special Maskcara brush cleaner. You simply squirt a paper towel or wash cloth with the solution and swirl your dirty makeup brush's bristles around until it becomes clean! It's fast drying, conditioning, and sanitizing. Score!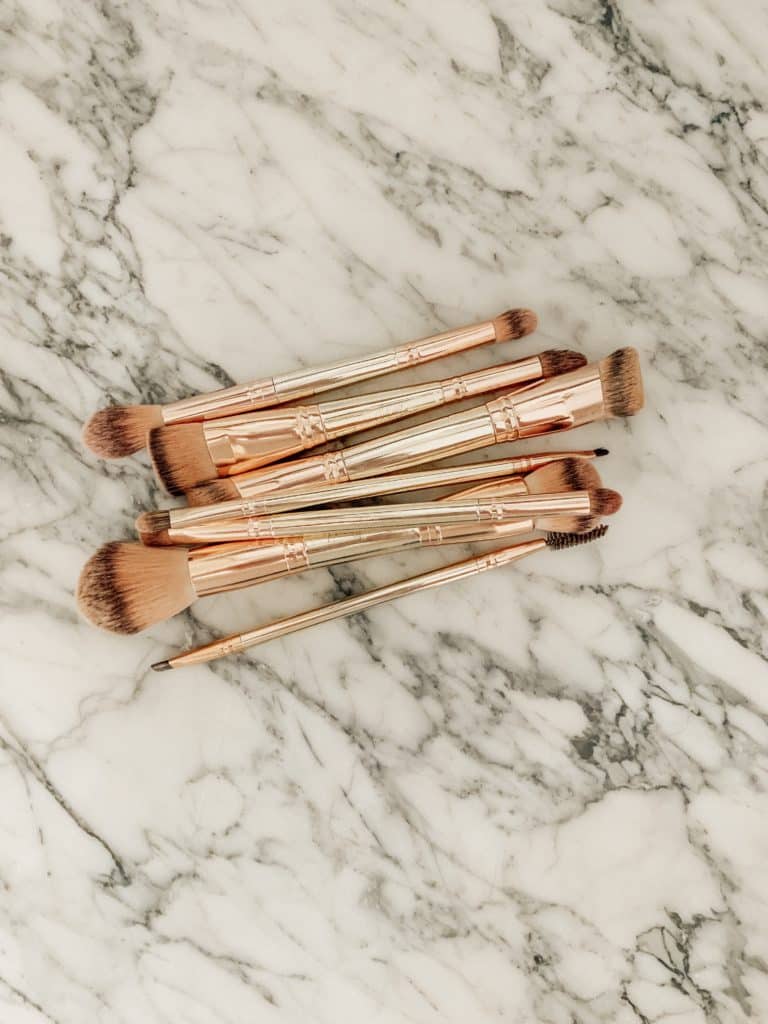 Pretty!
Have you seen these brushes?? They are so pretty! With their silver and gold finish, they make any girl swoon! They're so pretty that you can even use them as a display in your bathroom.
Versatile
Our favorite thing about the Maskcara double sided brushes are that they are versatile!! Even though they have two sides, there are so many uses for each brush. For instance, you can use the Multi-tasker Brush to apply lip liner, lip color, eyeliner, eyeshadow, to define your brows, or help color correct. There is no wrong or right way to use a brush! We love their versatility!
Using a good makeup brush really does make a difference in your makeup application. And using a high quality makeup brush is even better! We think the Maskcara double sided makeup brushes are the best because they save space, are cost effective, are high quality, pretty, and versatile!
You can learn more about how to use a makeup sponge HERE!


*This post contains affiliate links. If you choose to purchase something that is featured in this post, we get a small portion from the sale. Thank you! It does not affect you at all.